Story highlights
There is a new round of shelling between pro-Russian rebels, Ukrainian soldiers
United Nations reports torture, human rights violations in Ukraine's war-torn east
A slow simmer of conflict between pro-Russian rebels and Ukrainian forces has mushroomed into a deadly 24 hours in Ukraine's war-torn east.
Six Ukrainian soldiers have been killed during fierce fighting with separatist rebels over the past day, according to a spokesperson from Ukraine's military operation.
The exchange of mortar fire, also killing seven rebel fighters from Donetsk and Lugansk People's Republics' forces – two self-proclaimed separatist republics who the West accuses Russia of directing.
The Ukranian military said that during the skirmish they came under fire by snipers, and one of their drones was shot down by the rebel fighters.
The spike in violence marks the deadliest week in the conflict for at least two months.
How did we get here?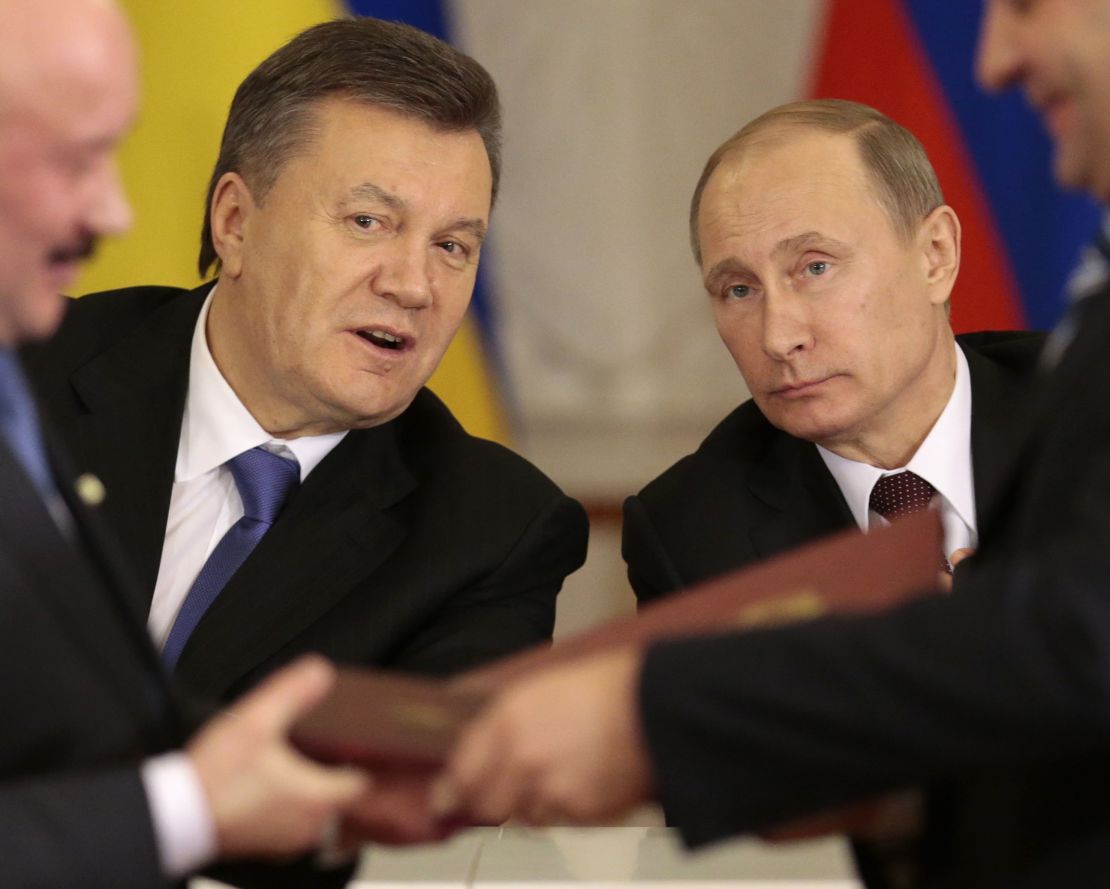 It began as a dispute over a trade agreement, but by fall 2013, a chain of events snowballed this disagreement into one of the deadliest conflicts in recent European history.
After insisting he would sign the landmark political and trade deal with the European Union, Ukrainian President Viktor Yanukovych suspended talks in the face of opposition from Russia, which has long maligned Ukraine forming closer ties with the European Union.
Tens of thousands of protesters, who supported a marriage with the EU, hit the streets of Kiev, calling for the government's ouster.
What followed were scenes that shocked the world.
First aid medics fired on in Ukraine
Security forces beat protesters with batons and fired live ammunition into demonstrations, resulting in several deaths.
As clashes spread, Yanukovych did something unprecedented: He fled.
His guards abandoned the presidential compound in Kiev, paving the way for thousands of protesters to storm the lavish grounds.
By February 2014, the government had fallen and a new pro-Europe government had formed to replace it.
That, in turn, triggered pro-Russian demonstrations in Crimea, a semi-autonomous region of southern Ukraine with strong Russian loyalties.
Masked gunmen occupy Crimea
Thousands of Russian-speaking troops wearing unmarked uniforms poured into the peninsula. Two weeks later, Russia completed its annexation of Crimea in a referendum that was slammed by Ukraine and most of the world as illegitimate.
Fighting gripped the region for months until Ukraine and the separatists came to a deal on September 5, 2014, to halt the violence and free prisoners.
But the ceasefire is shaky at best, never entirely taking hold.
What about the ceasefire?
On February 12, 2015, Germany's Angela Merkel and France's Francois Hollande reached a formal ceasefire agreement with Ukraine and Russia after the United States said it was considering supplying lethal aid to Ukraine.
European leaders were opposed to arming Kiev's government forces, and they feared it could further ignite a conflict that had already killed thousands, including many civilians.
Three days later, the ceasefire went into effect, but violations quickly followed.
Both sides used the relative lull to build up their forces and for months the rebels tried to seize Donetsk airport, a strategic and symbolic asset, from government forces.
How many people have been killed?
The United Nations says the deadly conflict, which continues to wage, has killed more than 9,400 and injured 21,532 others since mid-April 2014.
The latest U.N. report on the human rights situation details "serious human rights abuses against the population residing in the territories controlled by the self-proclaimed Donetsk people's republic and the self-proclaimed Luhansk people's republic."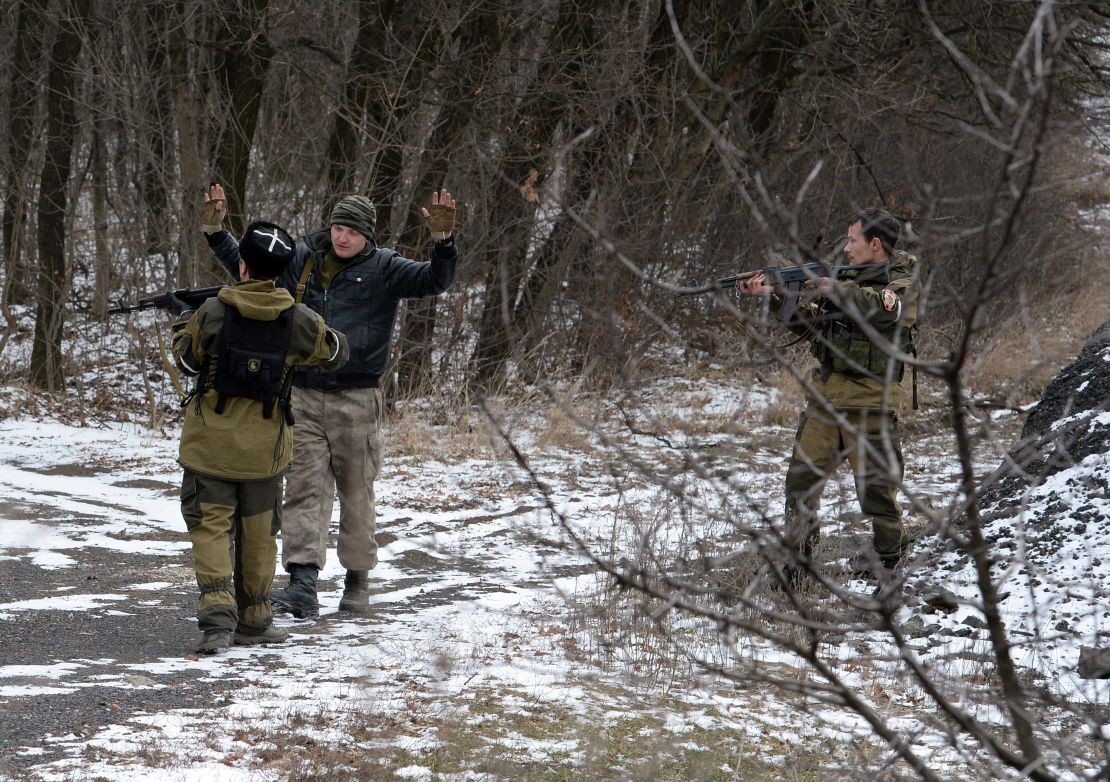 Among the allegations received by the United Nations Human Rights Monitoring Mission in Ukraine: killings, torture, illegal detention and forced labor.
The death toll in Ukraine does not include the downing of Malaysia Airlines Flight 17, although many have said it should.
New video said to show MH17 crash
All 298 people on board the Boeing 777 plane died when it came down on July 17, 2014, over rebel-held eastern Ukraine.
To date, no one has been held to account, but U.S. officials concluded it was struck by a missile and shot out of the sky.
CNN's Nick Thompson, Michael Pearson and Michael Martinez contributed to this report