Story highlights
Muhammad Azeem was stunned to learn that his son had strangled his daughter
Qandeel Baloch, 25, was a controversial social media celebrity in Pakistan
NEW: Cousin arrested in connection with her murder, police say
The pain and anger was etched across Muhammad Azeem's face as he recounted the unthinkable.
On the night of July 14, as Azeem and his wife slept, their son broke into their daughter's bedroom and strangled her.
As tears filled his eyes, Azeem told CNN how he learned that his beloved daughter, Qandeel Baloch, had died.
"It was 7 a.m. and my wife went upstairs to get tea. She said 'Waseem, our son, was not there, and the front door was open.' I told her he might have gone outside. Our breakfast was delayed because there was a gas shortage," Azeem said, his voice filled with anguish.
"My wife went to our daughter's room and started shouting 'Qandeel! Qandeel!' My son's scarf was covering her face. My wife pulled the scarf back and saw Qandeel was dead."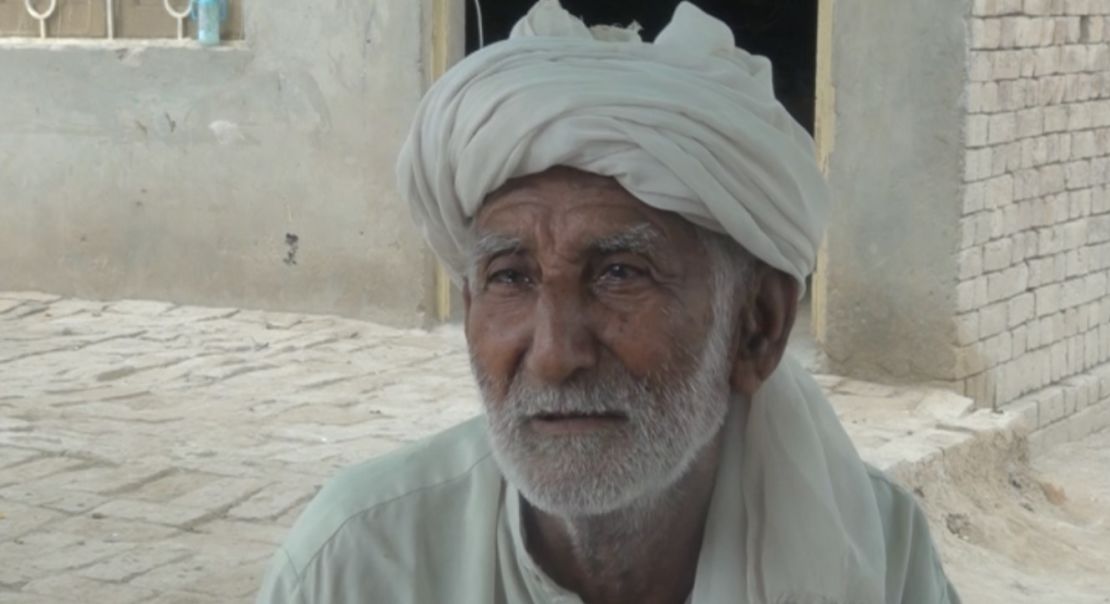 Police said Tuesday that Baloch's cousin had also been arrested in connection with her murder.
Hayat Khan, a police officer in Dera Ghazi Khan, told CNN that Haq Nawaz was believed to have been involved in the killing. Nawaz is being questioned by police.
A social media celebrity
The shocking slaying made headlines around the world because Baloch, 25, was a social media celebrity in Pakistan. She had gained hundreds of thousands of followers through the photos and videos she posted on Facebook and Instagram.
The photos including modeling shots, where she wore full makeup and dressed in revealing clothes. In her videos, she spoke to directly to the camera, talking about her latest hairstyles or confessing her celebrity crushes. But over time they became more political.
A self-described "modern day feminist," Baloch said she wanted to inspired women who had been "treated badly and dominated by society." In Pakistan such statements pushed boundaries and she began receiving threats.
Azeem told CNN he knew his son Waseem was upset with Qandeel.
"He wouldn't speak to her," Azeem said. But he never imagined Waseem would go as far as killing his own sister.
"I was shocked to hear she had died. I fell down, because I only have one leg," he explained. "Our neighbor came to our house when he heard the noise I was making. He took me to the police station to inform them my daughter had been murdered."
'I am proud of what I did'
Within hours, Waseem Baloch was arrested.
Police marched Waseem Baloch in front of a news conference on July 16, where he confessed to the killing and showed no remorse.
"I am proud of what I did. I drugged her first, then I killed her," he told reporters. "Girls are born to stay at home and follow traditions. My sister never did that."
Azeem said people within their tribe had been criticizing Qandeel's posts on social media. "The people said she should not do such things. We are Baloch. People were seeing her posts on their mobile phones and asking (Waseem), 'Is that your sister?'"
Waseem claimed having his friends share her photos and videos was "too much" for him and that killing her was better than killing himself.
Despite what others said about Qandeel, Azeem told CNN he and his wife were proud of her.
"Our daughter told us which TV channel we could watch her on," he said. "I said to my wife, 'Let's watch her show.' We felt very happy to watch it. We saw her and said, 'She is our daughter.'" Qandeel financially supported her parents, he said.
Qandeel's murder is one of more than 200 reported cases of so-called "honor killings" in Pakistan so far this year – carried out because the perpetrators felt the victims had brought shame to their families.
But Azeem said he doesn't see his daughter's killing as such.
"If he killed her in the name of honor, did he see her do anything wrong to anyone? What was her crime?" Azeem asked.
'I shall not forgive'
In a rare move, prosecutors have invoked Section 311 of Pakistan's penal code, making the state a complainant in the case against Waseem Baloch. It means it's up to the court to decide how to punish Baloch, even if his family decides to forgive him.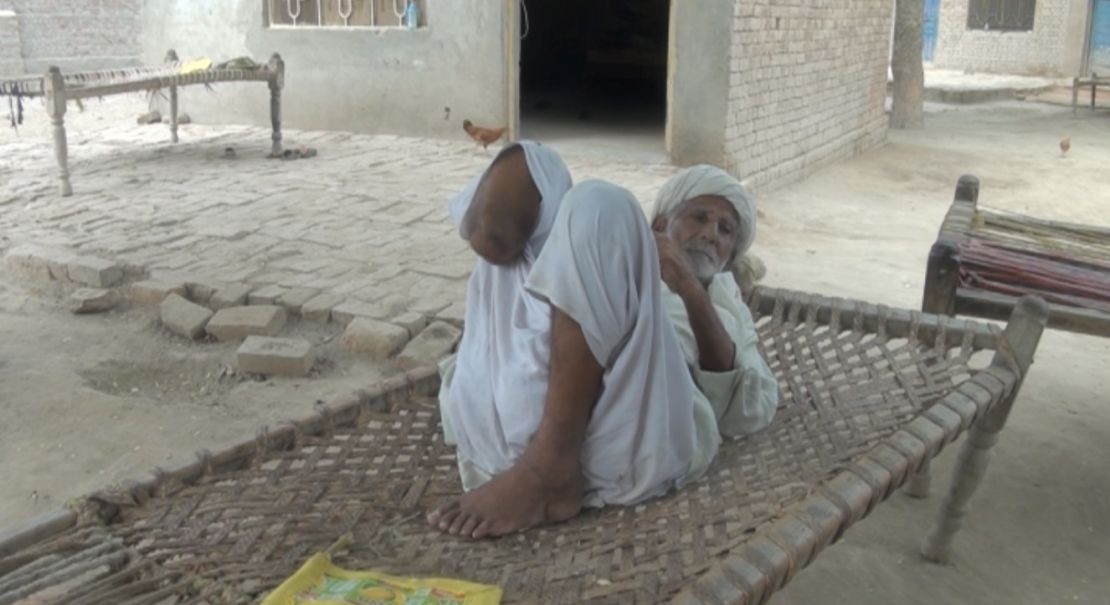 It's something Azeem told CNN he can never do.
"I shall not forgive," he said. "It is my desire to take revenge."
Azeem wants prosecutors to restore him as the complainant against his son.
Under Pakistani law, if the State is the complainant in a so-called "honor killing," the maximum sentence a court can issue is life in prison, according to Akhram Sheikh, the President of the Pakistan Supreme Court Bar Association.
Sheikh says there have been instances in the past where, even with the State as a complainant, courts have issued pardons due to corrupt practices in the Pakistani legal system.
Its a possibility Azeem cannot fathom.
"(Qandeel) was part of my heart. I will be in pain if the State or the judge pardons (Waseem)," he said.
"Kindly give us justice. The culprits should be arrested and punished. Give us justice, and restore me as the complainant."
More than a week after the tragedy, Azeem still struggles to understand why his son would do such an unspeakable thing.
"Why did he kill my daughter? There should be God's wrath on him," he said.
He hopes as media attention on the case fades that Qandeel will not be forgotten.
"We are hopeful that the world will remember her – that Pakistan will remember her, like they do (former Prime Minister) Benazir Bhutto," Azeem said. "She has left us with her stories. May God give her a place in heaven."
CNN's Chieu Luu reported and wrote from Hong Kong; journalists Shazia Bhatti and Adeel Raja reported from Pakistan.