Story highlights
The ALS Association has discovered 3 new genes that will help identify new treatment
Celebrities like Mark Zuckerberg, Justin Timberlake and Oprah all took part in the challenge
Throwback to 2014, the year of the Ellen DeGeneres Oscar selfie, Pharrell's giant hat, and the Ice Bucket Challenge. These fads "broke the internet" (a phrase also coined in 2014) dominating social media feeds across the globe.
But one of these viral pop culture moments is even more relevant today.
The campaign that encouraged millions of people to dump buckets of ice-cold water over their heads raised enough money to help make an important research breakthrough, the ALS Association announced Monday.
The massive, socially-driven fund raising push saw 17 million people posting videos online and a slew of celebrities from Bill Gates to Steph Curry getting soaked to raise awareness for ALS, also called Lou Gehrig's disease.
The disease causes nerve cells in the brain and spinal cord to gradually deteriorate. Within two to five years of diagnosis, patients lose their ability to breathe, leading to their death.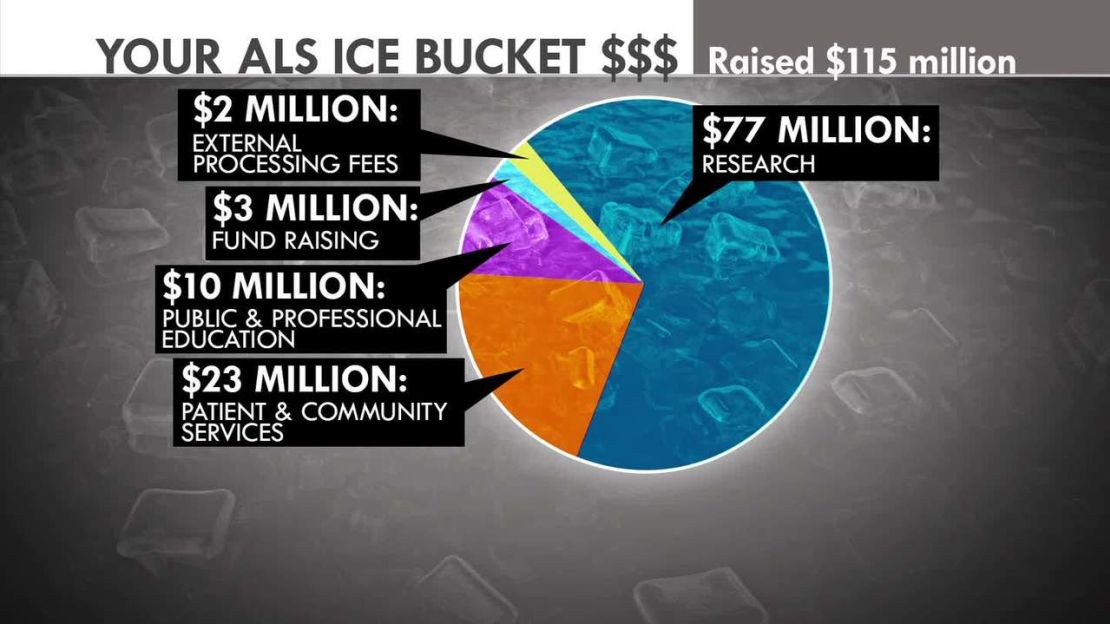 In just eight weeks, $115 million was donated to the ALS Association, 67% of which was dedicated to advancing research for treatments and a cure, the non-profit reports.
One million dollars went towards Project MinE, a University of Massachusetts Medical School Project that was able to identify a gene that is responsible for the degenerative disease.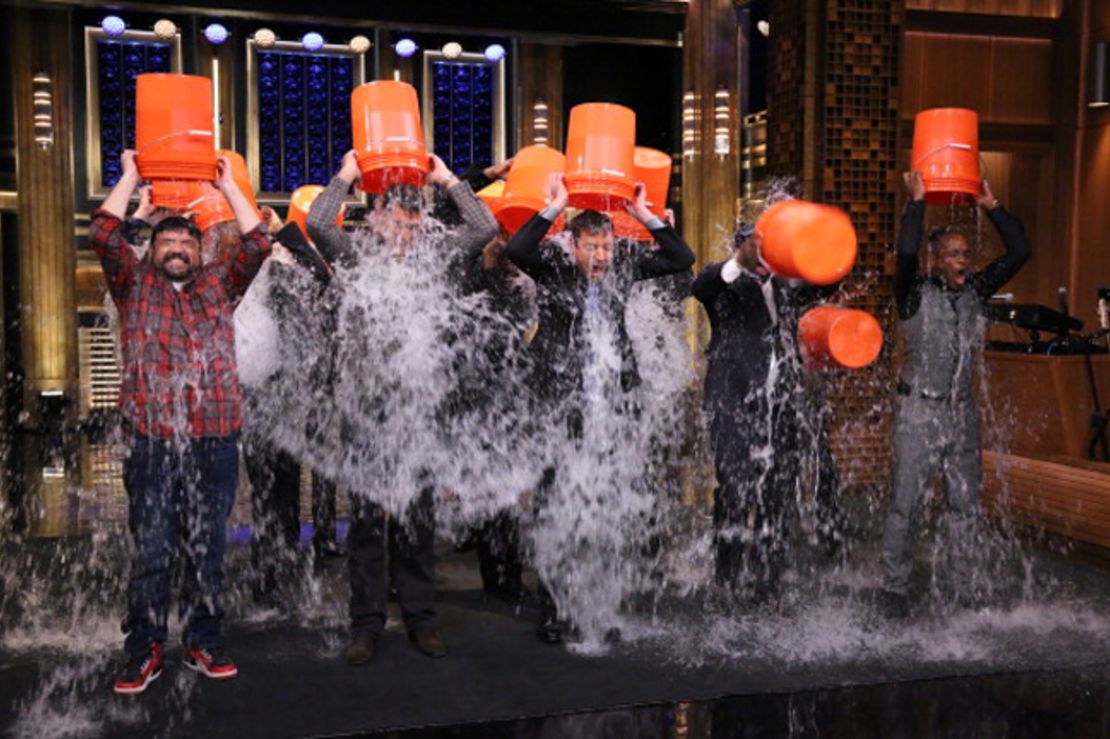 The gene, identified as NEK1, provides another potential target for therapy development, and brings scientists one step closer to treating the neurological disorder.
"The sophisticated gene analysis that led to this finding was only possible because of the large number of ALS samples available," said Dr. Lucie Bruijin, Chief Scientist at the ALS Association. "The ALS Ice Bucket Challenge enabled The ALS Association to invest in Project MinE's work to create large biorepositories of ALS biosamples that are designed to allow exactly this kind of research and to produce exactly this kind of result."
This is the third ALS-related gene researchers have discovered using money from the Ice Bucket Challenge, the organization says. The discovery is unique in that the project that found the gene is led by someone who has ALS.
Despite being heavily criticized for water waste and dismissed as a form of "slacktivism" (lazy activism), many saw the Ice Bucket Challenge as a campaign driven by a passionate community that capitalized on peer-to-peer fundraising and activism.