Editor's Note: Miguel Guadalupe is a graduate of Wesleyan University who has worked for more than 15 years in New York's financial services and tech research industry. He is the spouse of Maria Santana, the New York correspondent for CNN en Espanol. His articles have been published by HLN.com, The Huffington Post, Latino Rebels, Llero.net and The Father Life, an online magazine for dads. You can follow him @miguad98. The views expressed are his own.
Story highlights
The Democratic Party reshaped the narrative and adopted one for all of us, he writes
Miguel Guadalupe: The Clinton pick is momentous both for women and the entire country
"More than a few times, I've had to pick myself up and get back in the game." It was a single line from Hillary Clinton's speech to the Democratic National Convention on Thursday night. But it was one of the most authentic and relatable parts of that speech. That line, and the reality of how hard women have to fight just to be who and what they want to be, resonated deeply with me as I remembered the experiences of the most important people in my life.
The way I see it, the Democrats have seized the whole "who is a real American?" narrative from the GOP. The party has decided it will present itself as the real keepers of patriotism. They decided to be the party that says it's OK to be proud of our country, understanding that America is both great and that we need to work to make it even better. The party to say that addressing America's shortcomings is more patriotic than a blind defense of the status quo.
How did they do this? With women leading the way.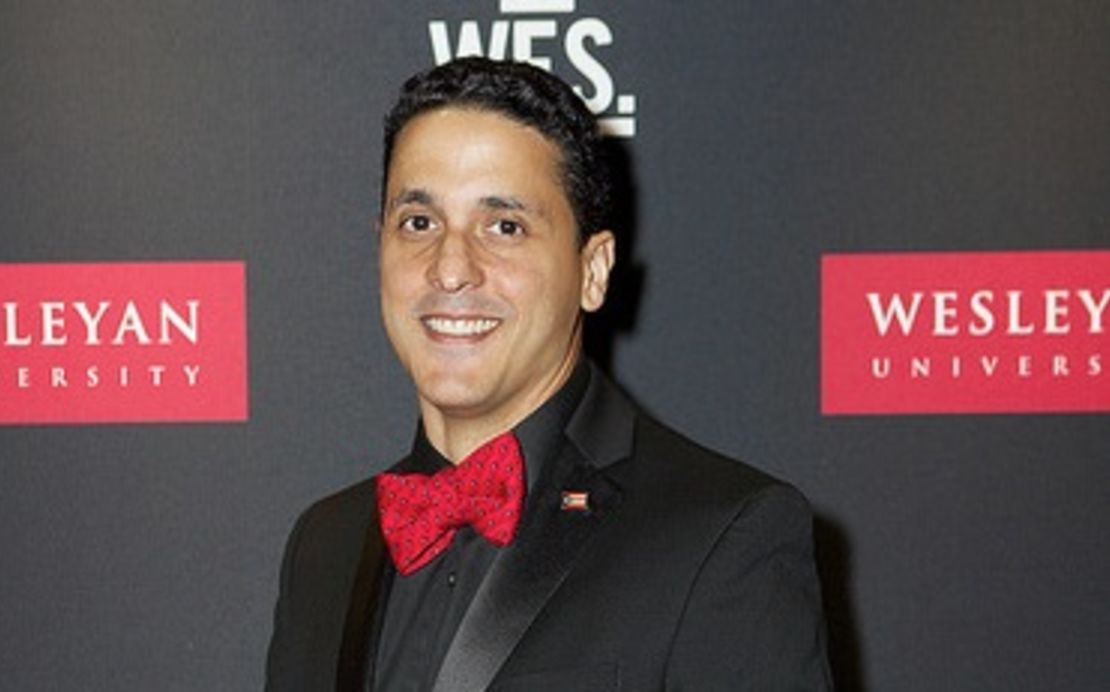 With all the macho bluster of Donald Trump and his campaign, it is the distinctly female voice that is showing real strength, rising above the negativity, and bringing America together.
From 11-year-old Karla Ortiz's fight to keep her undocumented mother in this country, to Anastasia Somoza's testimony of Hillary Clinton's life-long advocacy for disabled children, to the heart-wrenching testimony against violence from the "Mothers of The Movement," all the way to some of the most powerful and influential women in the world – Madeleine Albright, Elizabeth Warren, Michelle Obama, Clinton herself – there is no denying that women's voices were the strongest and most unifying throughout the convention.
Clinton's story is that of a fighter. And any woman who has dared to lead, to have ambition, to change the status quo has had to be a fighter in order to do so. That fight is constant and unrelenting. The challenges come from anywhere and everywhere, and the foes of women who choose to take on that fight are numerous and diverse. It's one of the hardest fights I've ever seen. And one of the most moving.
It is why the video put together by Elizabeth Banks and others to Rachel Platten's "Fight Song" song brought some tears to this guy's eyes (not least because it was the song that my two daughters began belting out when they saw Platten at last year's Thanksgiving Day Parade). This is not only a campaign song, but this generation's female anthem. And it is what inspired me to write the following letter to the great women in my life, of our country, and around the world:
I see you. I see how hard you work. I understand that you are often challenged and discounted and underestimated and outright attacked for choosing not to play the role laid out for you. I've seen the stress it creates to know that you work harder than anyone – both at the job and at home – making sacrifices on both sides, just to be criticized by those who don't have half of the responsibilities that fall on your shoulders. I understand the pressure to be younger, prettier, slimmer, lighter, more "bubbly," more "approachable" just to make folks feel comfortable with who you are and what you have to say, when all you want is to do is your job and be judged by the quality of your work.
I am angry that you are not allowed to make mistakes and that any mistake is used to somehow "prove" that you never had what it takes. I want to be chivalrous and come to your aid, but I know that if I did, it would only create more fodder for your doubters who will claim that you couldn't do it on your own.
But, I also see your strength. I see your resilience. I see you dust off your shoulders and put on a smile when you'd rather punch someone in the face. I see you fall and think that you will never recover. But then, I see you rise. I see you get up, get out there and do it all over again with a simple "OK, where are my heels?"
I see my grandma, who came to this country from Puerto Rico at only 16 years old, alone, and worked for decades in New York City factories. She passed this year. She was my Santa Claus.
I see my mom, who is a breast cancer survivor, and who worked as a social worker helping New York's poorest families and then as a childcare provider. She had a brain aneurysm this year – and, two days after surgery, was driving herself to the store.
I see my wife, who despite her humble upbringing in the Dominican Republic and Harlem was able to become a news reporter for the largest media company in the Americas – in an industry that is very male-dominated and in a position frequently held by social elites.
I see my daughters, who remind me of the different world they are growing up in – and who continually check me on my own privilege. Like the time my eldest told me she was going to buy a big house, and I absentmindedly asked her if she was planning to marry rich, to which she responded, "No, Daddy, I'm going to be the rich one, and if I marry, he will be taking my name."
I see you, and I know that I can never have the kind of strength required to do the things you've done, the things you have to do, with what you must deal with day in and day out simply because you are a woman. How can half the world have endured so much for so long, and be so good at what they do?
But this week is the week that the DNC reshaped the narrative and adopted one that reflects all of us. The party has chosen its first female presidential candidate – a woman who has kept on going, who has proven her abilities despite countless challenges, criticisms and obstacles for just doing her job. Every woman who has ever been challenged in their journey can surely relate to her struggle. So I understand why this is a momentous occasion not just for women, but for this entire country. This is history. This is HERstory.
I know there is still work to do, and while momentous, we cannot forget the intersectionality of race, class, gender and sexuality. A movement toward true equality cannot celebrate progress of some and ignore the lack of progress of others. But I am confident that together, there will be more equality and justice for all. And I am here as your friend and ally, even if you are your own champion.
I see all of you, all the women in my life, and all the women out there, and I am watching you change our world for the better.
Fight on!!!
With all my admiration and love,
Miguel