Story highlights
Dylann Roof is accused of killing nine people at a church in 2015
His lawyers challenge federal death penalty
Defense attorneys of the accused killer Dylann Roof filed a legal challenge to the U.S. death penalty on Monday night.
Roof's attorneys filed the motion stating that they would drop the challenge if prosecutors dropped their pursuit of the death sentence in his case.
Roof, 22, is accused of killing nine people at a historic African American church in Charleston, South Carolina, in 2015. Roof, who is white, is charged with 33 federal offenses, including hate crime charges for allegedly targeting his victims on the basis of their race and religion.
"The nature of the alleged crime and the resulting harm compelled this decision," Attorney General Loretta Lynch had said in May, regarding the decision to pursue the death penalty.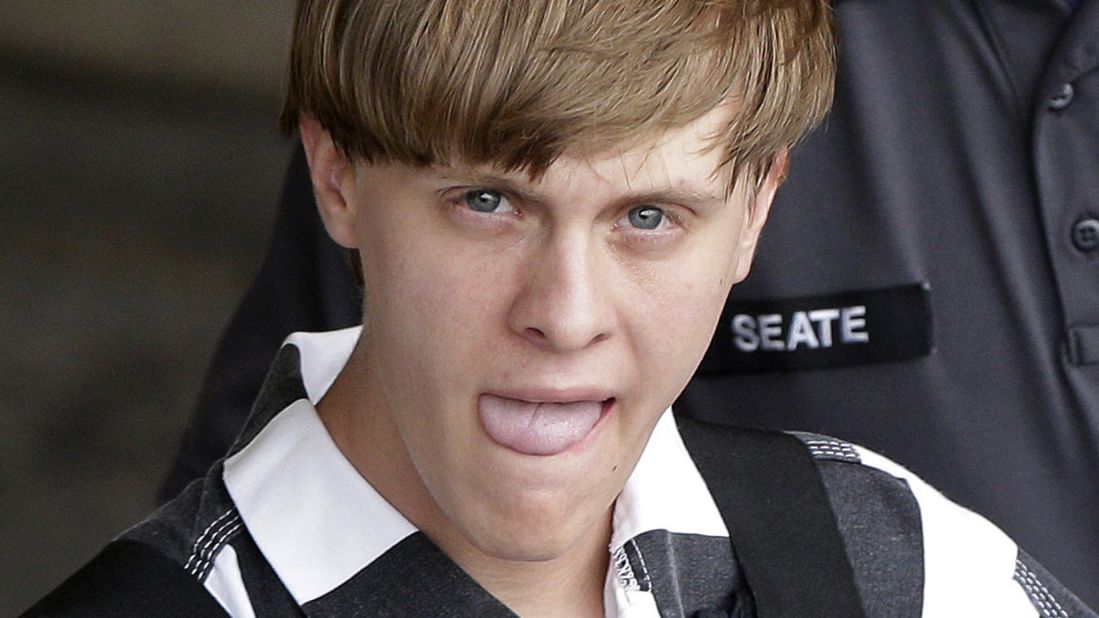 Charleston church shooting
South Carolina has also charged Roof with murder and Charleston County Solicitor Scarlett Wilson had said last year that she will seek the death penalty in the state's case, which is scheduled to go to trial in January.
Roof is accused of shooting participants of a Bible study class at Emanuel African Methodist Episcopal Church, known as Mother Emanuel, in downtown Charleston on June 17, 2015. Among the victims was the church's pastor, the Rev. Clementa Pinckney, who also was a state senator.
Roof, a high school dropout, was captured in North Carolina the day after the shootings. He had told investigators he wanted to start a race war.
Legal basis for challenging federal death penalty
"The facts of this case are indisputably grave," Roof's defense team stated in its motion to strike the death penalty. "But if, as we contend here, the FDPA [Federal Death Penalty Act] is unconstitutional, no one can be lawfully sentenced to death or executed under it, no matter what his crimes."
Roof's lawyers wrote that they sought to raise "only questions related to the death penalty" stemming from the "government's decision to seek the defendant's execution rather than accepting his proffered pleas of guilty and willingness to accept multiple sentences of life imprisonment without possibility of release."
His lawyers said that if federal prosecutors removed the death penalty, "Mr. Roof will withdraw this motion and plead guilty as charged to all counts in the indictment."
They outlined several reasons against the federal death penalty calling it "unconstitutional punishment" and that such "arbitrary, cruel and unusual punishment" violated both the Fifth and Eighth Amendments.
Who's on federal death row
Three federal inmates have been executed in the United States since the federal death penalty was reinstated in 1988 after a 16-year moratorium. They were Timothy McVeigh, Juan Raul Garza and Louis Jones.
Boston Marathon bomber Dzhokhar Tsarnaev is one of the most latest people to be sentenced to death by a federal judge. There are about 60 people on federal death row.
Few federal inmates on death row have been executed
CNN's Dave Alsup and Steve Almasy contributed to this report.