Story highlights
Up to 300,000 people are trapped in eastern Aleppo
Residents are afraid to use corridors to flee
Aleppo was once a bustling economic hub and a cultural destination, surrounded by ancient architecture and relics.
But the metropolis, part of which is listed as a UNESCO World Heritage Site, has suffered greatly in Syria's five-year war. Hundreds of thousands of residents have fled as the city is reduced to rubble, building by building, by the regime's heavy aerial bombardments.
Tens of thousands trapped in hell of Aleppo
But others are trapped in the eastern sector of the city, which has been held by rebels since 2012 and is now virtually cut off by a government siege that has blocked supply routes. Food and medicine have been scarce for months.
30 dead from rebel shelling in Syria's Aleppo, monitor says
Here is the situation explained in numbers:
6,000 people killed or injured
Some neighborhoods in Aleppo have been under fire for more than 80 consecutive days, leaving 6,000 people either dead or injured, according to the Syrian Observatory for Human Rights.
The UK-based monitoring group said rebel-held areas in the city's east have faced sustained attack by regime artillery and airstrikes, while rebel and Islamic factions have shelled regime-controlled areas in western neighborhoods.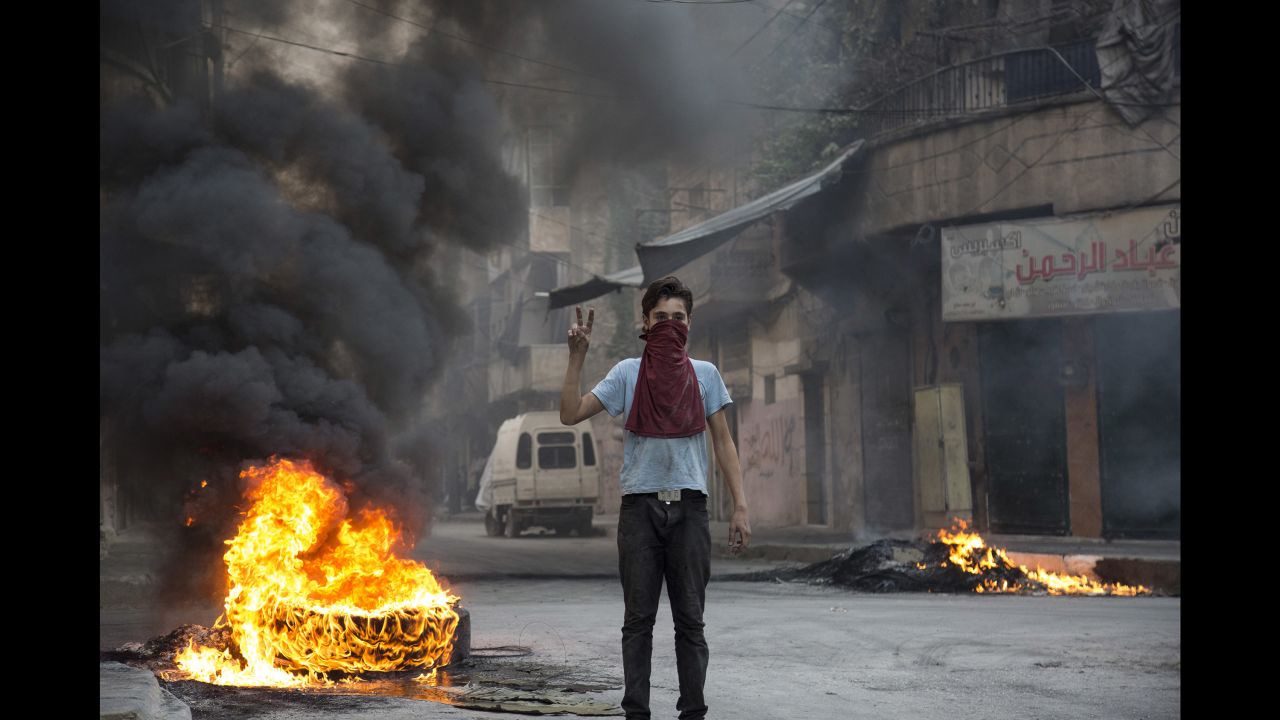 Aleppo siege: Why latest developments are so significant
Up to 300,000 people trapped
The United Nations has warned of a potential humanitarian catastrophe as regime troops backed by Russian air power tighten their grip on the ruined city. It estimates that between 200,000 and 300,000 people remain trapped in the besieged eastern part of Aleppo.
Humanitarian disaster feared for what is left of Aleppo
For those left in the area, life is grim, CNN correspondent Ian Lee reports.
The siege has essentially cut the area off from vital supplies, and the shelves of once-bustling food markets are empty. Fuel is running low, and there is concern that ambulances will stop coming to people's aid and that hospital generators will have nothing to run on.
People are reusing medical supplies that should be disposable, such as syringes, CNN sources say.
169 civilians fled through corridors
The Syrian and Russian governments say three humanitarian corridors have been opened to allow for the distribution of badly needed food and medical aid to civilians and to provide residents – along with rebels who choose to surrender – the opportunity to leave. The Syrian regime and Russia say four more corridors will soon be made available.
The Russian military said that 169 civilians and 69 militants fled through the corridors over the weekend, the state-run Russian news agency Sputnik reported.
But CNN sources on the ground there say that the corridors are barely being used as an escape route.
More humanitarian corridors to open in besieged Aleppo, Russia says
They say they believe people are too scared to flee, fearing what the regime might do to them once they get out.
U.S. Secretary of State John Kerry suggested Friday that the corridor approach could potentially be a "ruse," telling reporters it carried "the risk … of completely breaking apart the level of cooperation" between the United States and Russia.
Russia says it has prepared 14 tons of humanitarian cargo for those who leave the city, with 2.5 tons of food and other essentials already supplied.
4 hospitals bombarded
Four hospitals and one blood bank were hit by airstrikes on the weekend of July 23 and 24, according to UNICEF.
Syrian maternity hospital bombed
It said a 2-day-old baby died in an incubator due to interruptions in the oxygen supply after airstrikes on a UNICEF-supported pediatric hospital.
It was the only such hospital in the city and was reportedly hit twice in less than 12 hours, UNICEF said.
"Attacks on health facilities are a blatant violation of international humanitarian law and can amount to war crimes," a UNICEF statement said. "Health facilities must never be attacked or damaged, and health workers should be allowed to provide medical treatment and services to all people in need wherever they are inside Syria."