Story highlights
Mobile solar-powered kiosks can charge up to 80 cell phones at a time
Though 70% of Rwandas have a mobile phone, only 18% have electricity
New model will bring wifi and intranet to rural communities
Henri Nyakarundi never wanted a job.
Born to refugee parents from Rwanda, he grew up in Burundi until civil war again forced the family to move on. Relocating to the US, Nyakarundi studied computer science at Georgia State University and by 19 had founded his first start up.
"I was not a job type of guy," laughed the entrepreneur. "I think it's my personality, I've always liked to make my own decisions."
Yet his product – a solar-powered mobile kiosk that charges cell phones and connects communities – aims to create thousands of jobs across Africa.
READ: Kenyan company launches solar TV
It has received numerous energy innovation awards and grants from the likes of Microsoft.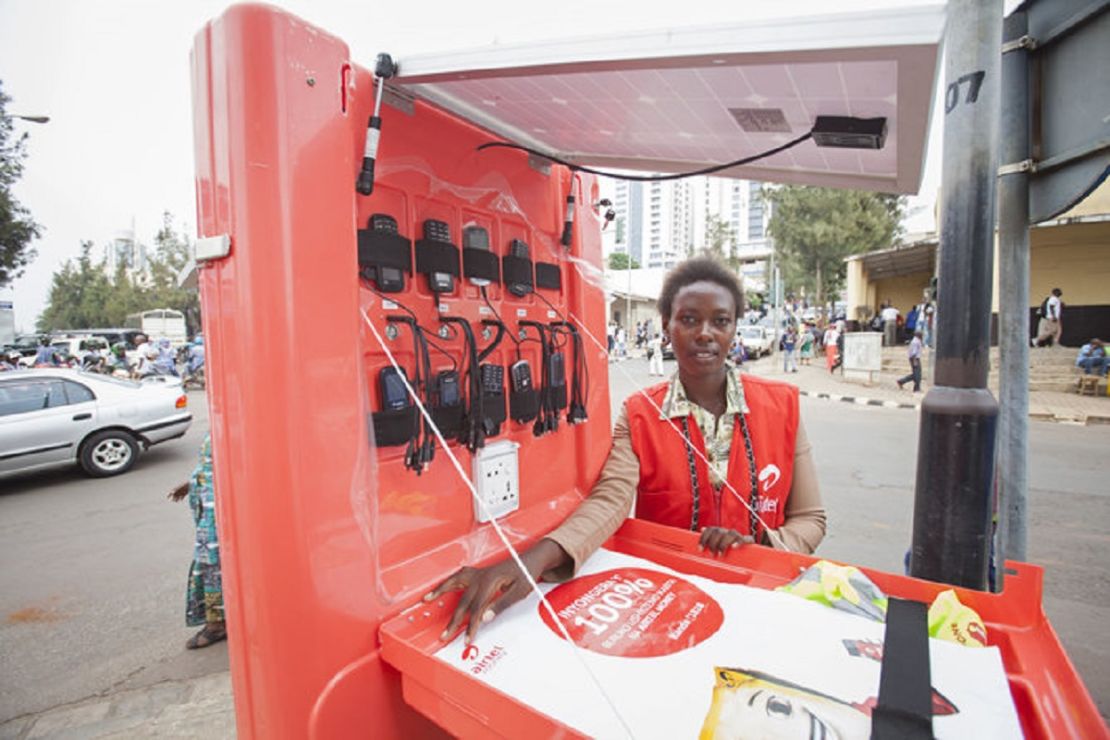 "My vision is to create at least 50,000 to 100,000 micro businesses across Africa," Nyakarundi told CNN.
"It's doable. You're looking at a population that's going to double in the next 25 to 30 years."
The idea