Story highlights
Martha's Vineyard has been a vacation spot of choice for Barack Obama and Bill Clinton
Locals say they hope Hillary Clinton would make the island a destination should she win in November
Edgartown, Massachusetts
CNN
—
Posted in the window of Mad Martha's ice cream parlor here is a framed photo of a vacation-rested President and his wife, grinning as a crowd watches them lick away at double scoops of frozen blueberry.
It's not the current commander-in-chief pictured, though President Barack Obama is settling into his two-week rest period at a rented wooded hideaway up-island. It's Bill and Hillary Clinton, who during their four presidential vacations on Martha's Vineyard helped spur a tourist boom on this shingled, preppy enclave.
As islanders look forward to next year, many say they hope – and even expect – Hillary Clinton to spend at least part of her summer vacations on Martha's Vineyard if she becomes president. Her rival, Republican Donald Trump, is widely expected to spend his downtime at Mar-a-Lago, the private club he owns in Florida.
"These people obviously have the means and the ability to travel anywhere in the world," said Marc Hanover, the owner of Linda Jean's restaurant in Oak Bluffs. "They choose to come here."
Poll: Clinton leading Trump in critical battlegrounds
Exactly how and where Hillary Clinton would vacation as president remains unknown. The Clintons didn't vacation on Martha's Vineyard regularly before entering the White House, and their arrival here in 1993 raised the island's profile beyond its reputation as a playground for monied New Englanders.
President George W. Bush, whose family famously has a compound in Kennebunkport, Maine, instead vacationed at his ranch in Texas and sneered at the elite getaways, telling a reporter early in his term that "Most Americans don't sit in Martha's Vineyard, swilling white wine."
Eight years later, the presidential glow returned when the Obamas arrived for their first summer. Among the community of prominent African-Americans who have vacationed here for generations, the choice carried symbolic weight.
The Obamas' stays often overlapped with the Clintons' return visits, either to fundraise or sign copies of their memoirs at the Bunch of Grapes bookstore in Vineyard Haven. Rumors still persist the Clintons have purchased property on the island, though no records exist at the Dukes Country assessors office that would suggest those whispers are true.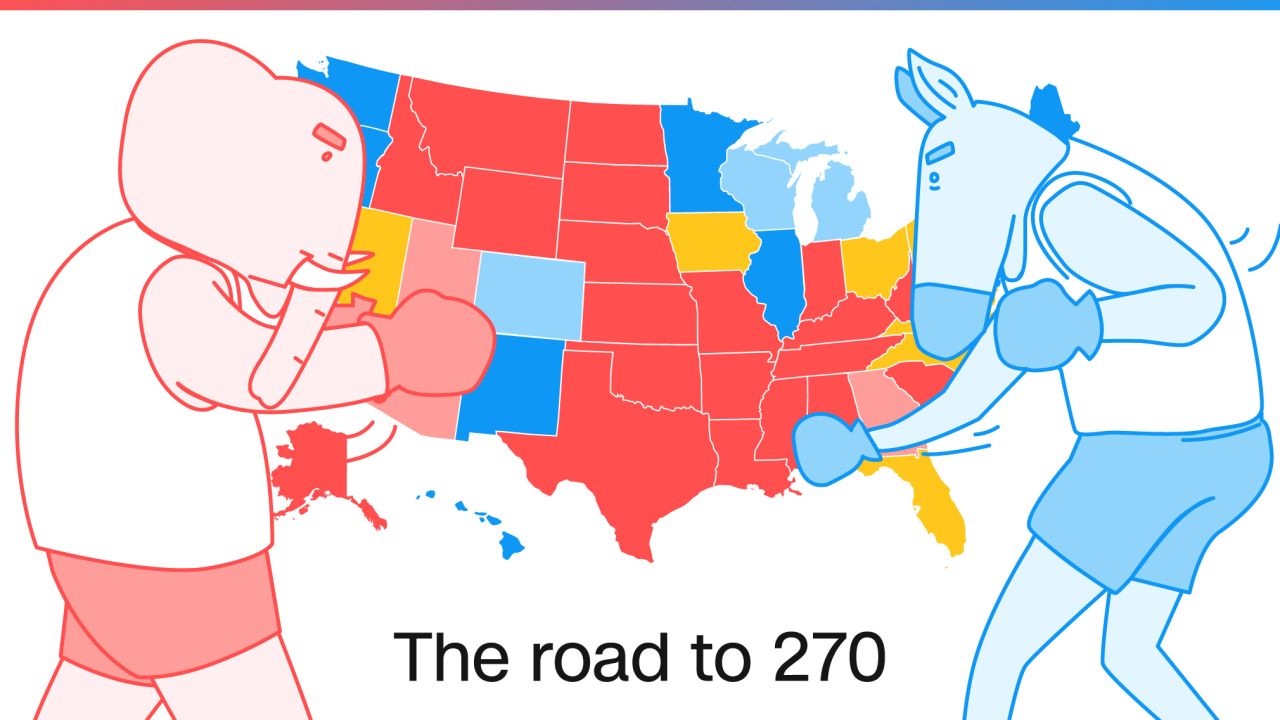 Bill Clinton wasn't as consistent with his trips as Obama, who has chosen to return to the Vineyard seven of the eight summers he's been in office. When he was president, Clinton added trips to Jackson Hole, Wyoming, reportedly the result of poll testing gauging a more politically acceptable location.
Although she's spent a few days each summer for the past several years on the Vineyard, Clinton and her family have enjoyed longer stretches of down time in the Hamptons, including at a $50,000-per-week rental home in Amagansett, New York. And if the Clintons do return to the White House, they'll still have their own home in Chappaqua, New York, as a vacation option.
No matter where she chooses to summer, it seems highly unlikely that Clinton – far more guarded in public than her husband, and more keenly protective of her privacy – would vacation in the same manner as the freewheeling Bill, known for being so garrulous he would bring long motorcades to a halt in order to shake bystanders' hands.
Island residents recall a spur-of-the-moment quality to Clinton's vacations here that's difficult to imagine being replicated by his wife – and hasn't been the model for the Obamas, either.
"They had a great time here," said Robert Cleasby, the music director at the Tabernacle in Oak Bluffs, where the Clintons attended Sunday services during their stays. "They were handled different than the Obamas were handled. He was very spur of the moment."
Obama and the Bidens drop their summer playlists
"He would say, 'I'm going up to Sweet Life for brunch," Cleasby continued, referring to the Oak Bluffs eatery that's been popular with both the Clintons and the Obamas. "The Secret Service said 'We didn't plan that.' And he would say, 'Who's commander-in-chief?'"
Hanover, the owner of Linda Jean's, recalled Clinton's visit to his restaurant in 1998, one of the President's first public appearances following his admission he'd engaged in an extramarital affair with Monica Lewinsky.
"The Secret Service asked to clear the line out front," Hanover said. "When the whole party did come in, suddenly he's working the whole line, both sides of the street. In those days, he was very gracious and met everyone on the street that wanted to meet him."
Obama, meanwhile, prefers a quieter experience. In his first week on Martha's Vineyard this year, Obama has been seen in public only fleetingly, either on the golf course or out to dinner at high-end restaurants.
That seems a more likely model for a potential President Hillary Clinton, too. During her multiple stays here as First Lady, Clinton sought time away from the masses, meandering through the nature reserves in the secluded Oyster Pond compound while her husband jogged through town.
And while the Clintons are remembered fondly by many of the island's residents and business-owners, the Democratic nominee for president herself wasn't always in a placid mood here.
Her visit in 1998 was less a vacation than a retreat from public eye as she confronted the marital infidelities her husband had admitted to only days earlier. The image of the Clintons departing holding hands for their trip – Chelsea separating her parents; Bill holding the dog Buddy's leash – is now an iconic symbol of the family's personal struggles.
"The last thing in the world I wanted to do was go away on vacation, but I was desperate to get out of Washington," Clinton wrote in her 2003 memoir "Living History," describing a summer marked by "profound sadness."
"Buddy, the dog, came along to keep Bill company," she wrote. "He was the only member of our family who was still willing to."