Story highlights
Enda says it is "Kenya's first running shoe"
The high-performance sneaker is inspired by the country's athletic talent
Entrepreneurs hope to bring a slice of apparel industry back home
It may not have been in the record time he recorded at London 2012, but David Rudisha became the first man since New Zealand's Peter Snell in 1964 to retain the men's Olympic 800 meter title in Rio Monday.
The imperious Rudisha is just one of scores of Kenyans to excel in middle to long distance athletics. At the World Championships in Beijing last summer, the East African nation finished top of the winners table with a total of 16 medals.
Yet despite Kenya's long-term success in track events, the country is still to reap the economic opportunities this merits, according to two entrepreneurs.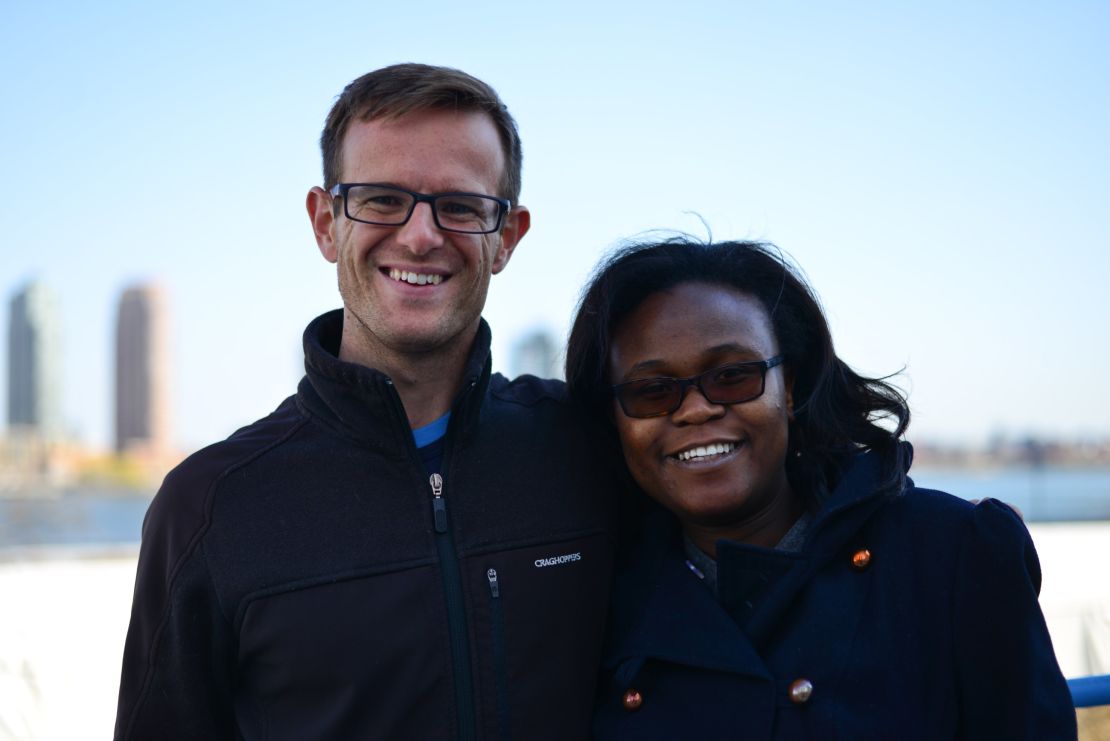 "If you think of the global running industry, in shoes or apparel, it's almost a $50 billion industry, and we don't take in that at all," said Navalayo Osembo-Ombati, a Kenyan law and accounting graduate who is mother to two.
READ: How a 26-year-old turned $500 in $2 million online
"We're saying that for a country that is so prominent in the running field, it's time for Kenya to benefit as well."
Osembo-Ombati teamed up with Weldon Kennedy, an American campaigner based in Kenya, to create the country's first high performance running shoe – the Enda Iten, inspired by Kenya's athletic prowess.
Lessons from Kenya's athletes
Enda means "Go" in Swahili and its logo is based on a spear, a traditional hunting tool that is also celebrated on Kenya's flag.
Having met over Osembo-Ombati's plans to build a new sports academy in Kenya's west, the two entrepreneurs raised enough money from friends and family for a prototype.
They approached New York-based design studio Birdhaus, which has worked with Under Armour and Reebok, to create a running shoe "based on the advice, skills, and experiences of great Kenyan athletes".
Between 10 to 13 versions later and the final shoe is set.
It features a light upper, wide toe box and 4 millimeter "drop" – the sole to floor spacing that "can make a big difference on the way you run," according to the brand's website.
'Stylish'
The aesthetic is also locally-inspired, with triangle motifs found in traditional fabrics, the colors of Kenyan flag and twelve grooves to represent the country's Independence Day, December 12.
Justin Lagat, an experienced Kenyan marathon runner and columnist for RunBlogRun, has been helping to shape the product.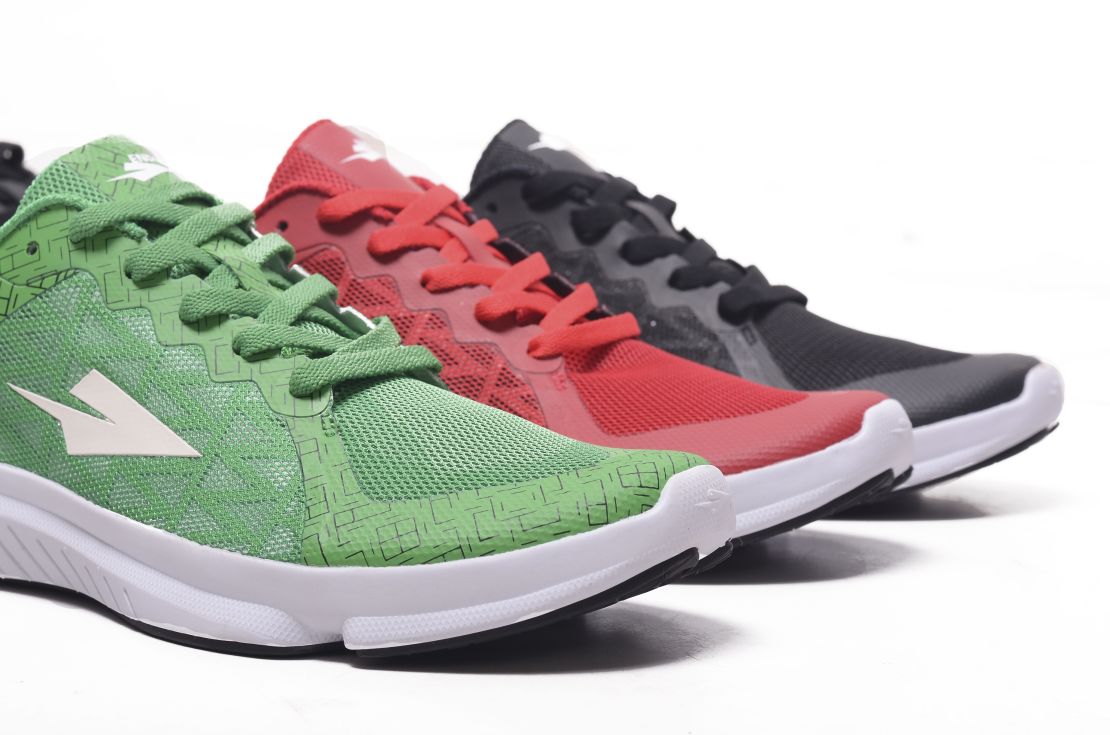 "I've had the chance to be among the first athletes to train in the shoes for over four months now and I like them," he told CNN in an email.
READ: Why Mark Zuckerberg is excited about Nigeria
"They feel comfortable in training and are light and durable. They also look stylish and are the kind of shoes that you can wear to any occasion without raising eye-brows. I used to hate wearing sports shoes to church, but it is not the same with Enda."
Made in Kenya
Though at the moment the shoe's parts are being manufactured in China, they will be assembled in Nairobi where the entrepreneurs plan to move full production.
"We're taking baby steps," said Osembo-Ombati. "The long term goal is to have the shoes 100% made in Kenya."
After Enda's Kickstarter campaign raised $128,000 to fund its first production run, the concept hasn't failed to resonate around the globe.
"The response has been overwhelming," said Osembo-Ombati. "Yes we thought we had a great product, but then we got the affirmation that we might be on to something big.
"We've had support from the UK, the U.S., Australia, Myanmar, the Netherlands. That's really helped us to picture what we want to achieve of taking the Kenyan running culture around the world."
'Home of running'
The Enda Iten is named after the small town in Kenya's Rift Valley, which is famous for being the one of the world's capitals of running.
It's thought that the region's high altitude – 8,000 feet above sea level – builds a lung capacity es