Story highlights
Ren Qian wins women's 10-meter gold
Si Yajie takes silver for China
Canada's Meaghan Benfeito third
She's just 15 and already a world champion – but Ren Qian had a new shiny Olympic gold medal to show off Thursday.
Ren, who won the 10-meter platform diving world title in Rio back in February added the Olympic title after leading a Chinese 1-2.
China's Si Yajie, 17, claimed silver with Canada's Meaghan Benfeito coming third.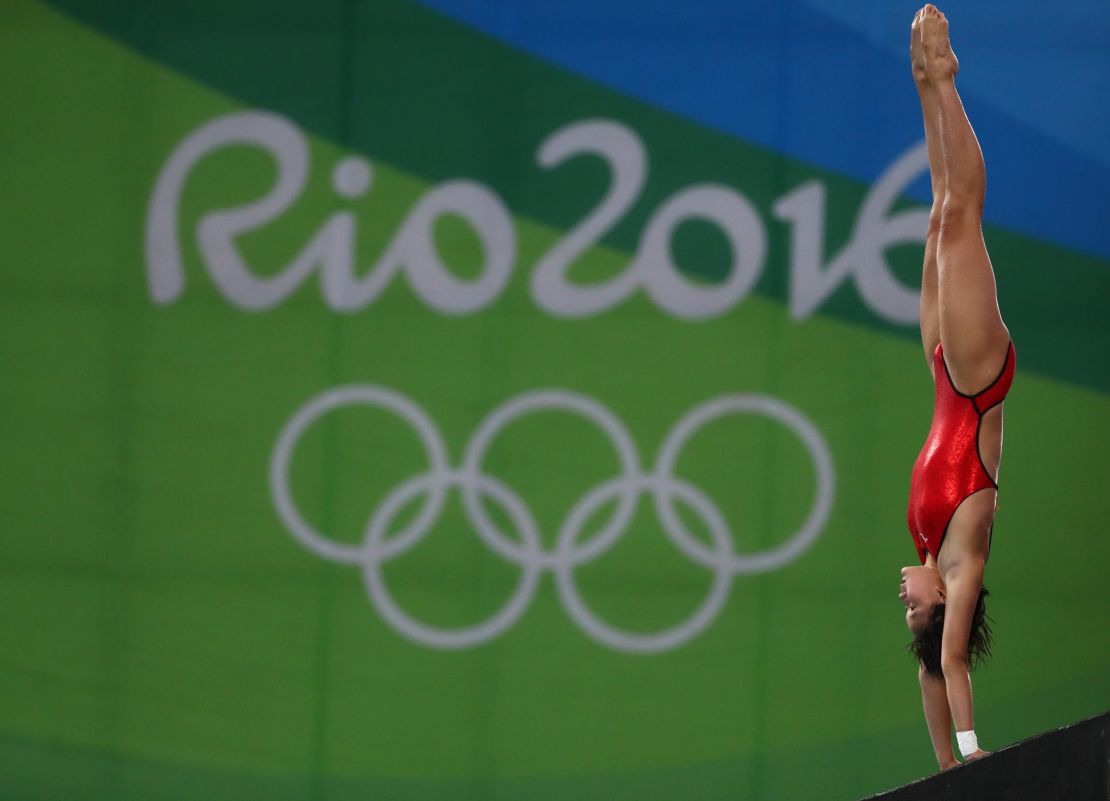 Ren scored 439.25 points after five dives to finish 19.85 points ahead of Si (419.40).
Born on February 2001, Ren is the youngest medal winner at the Rio Games so far at the age of 15 years and 180 days.
Ren, China's first medal winner born after January 1 2000, is the second youngest champion of the 10-meter platform after Fu Mingxia, who won gold at Barcelona in 1992.
Fu was just 13 years and 346 days when she triumphed.
"I did pretty well, but not really so perfect, according to my expectations – you can consider me a perfectionist," Ren told reporters.
"I'm young, but I got the medal. I think from now on I'll train harder, I'll work harder so I can focus on my future."