Story highlights
The worst affected areas are villages in a mountainous region of central Italy
Rescue workers are racing to find survivors amid the rubble
Editor's Note: Are you in Italy? Are you affected by the earthquake? If it's safe for you to do so, WhatsApp us on +44 7435 939 154 to share your photos, experiences and video. Please tag #CNNiReport in your message.
(CNN) —
[Breaking news update, posted at 12:30 a.m. ET on August 25]
At least 247 people were killed after a 6.2-magnitude earthquake struck central Italy Wednesday, according to Italy's Civil Protection Department.
[Previous story, posted at 10:16 p.m. ET on August 24]
In the small Italian towns hit hard by a magnitude-6.2 earthquake that struck in the middle of the night, rescuers feverishly dug through the rubble of downed homes and apartments looking for survivors.
In one such rescue, shown on CNN affiliate Sky TG24, a firefighter in Amatrice clawed at the rubble, trying to get to a little girl.
He pulled back bricks and other debris as his co-workers and other men leaned in.
Suddenly there was a foot, and leg, then the other leg.
Sky TG24
In the video, a man seems to be talking to the girl, as someone repeatedly says the name "Julia."
Several people wriggle in to help the firefighter.
The firefighter clutches a girl, said to be 8 years old, and walks her out of the huge pile of rubble as a volley of cheers erupts.
The girl silently holds on. It is impossible to tell what color clothes she is wearing because she is coated in gray dust.
"Bella ragazza!" one bystander says as the girl is carried to safety. "Beautiful girl!"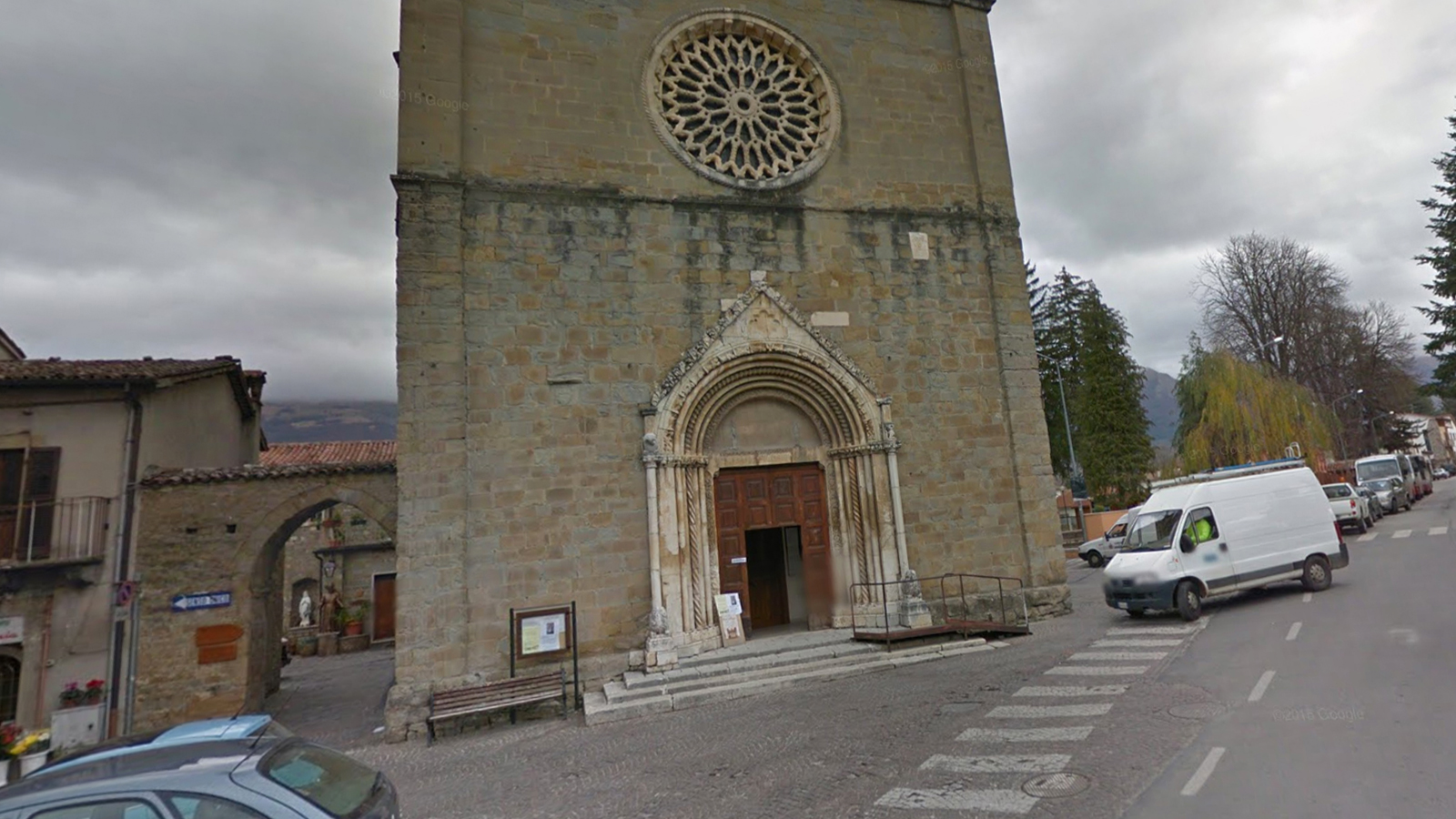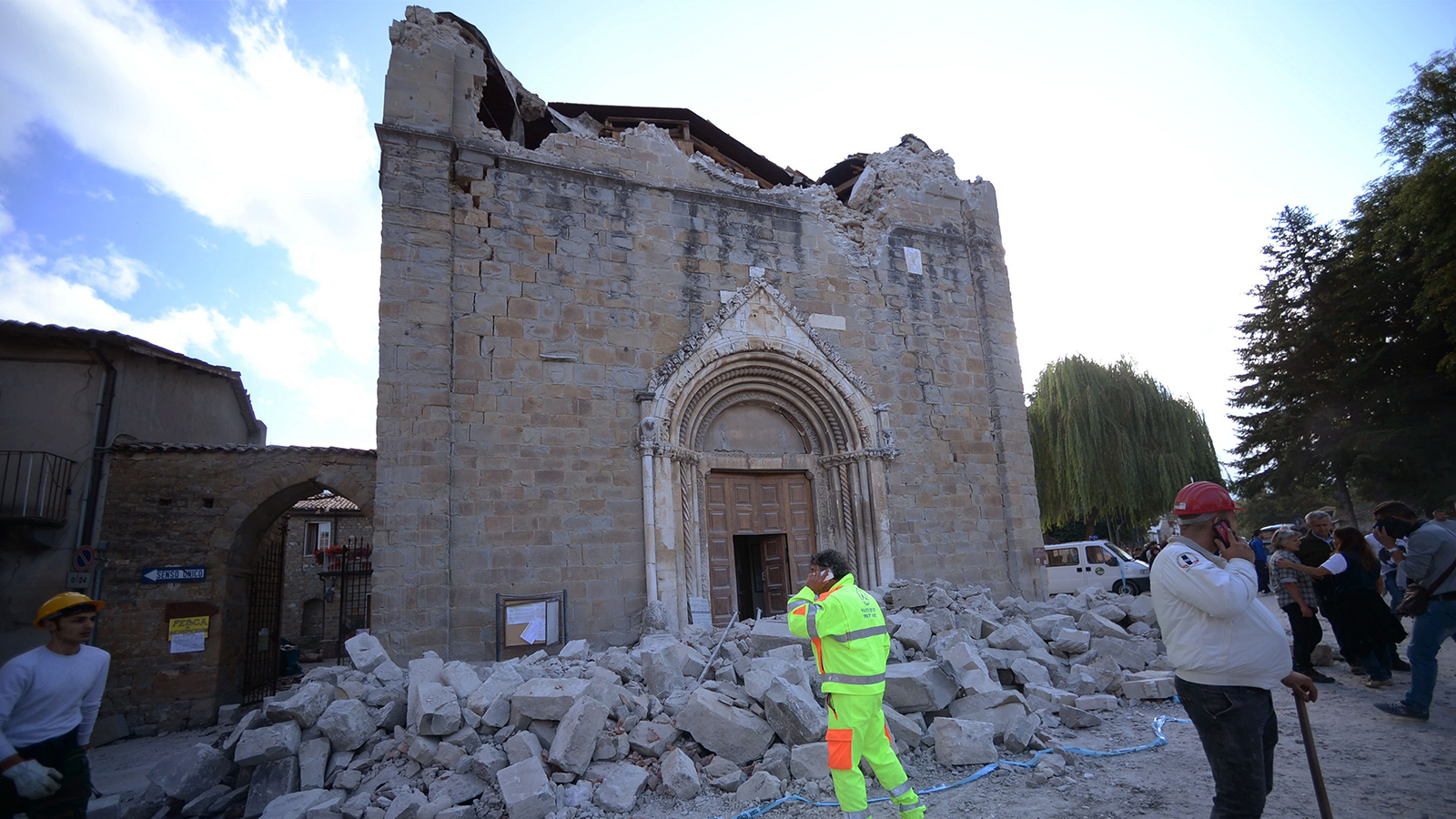 Similar scenes played out in Amatrice and the other towns hit hardest by the deadly quake, which killed at least 159 people, according to ANSA, Italy's national news agency.
The quake
The powerful earthquake hit 10 kilometers (6.2 miles) southeast of Norcia at 3:36 a.m. (9:36 p.m. Tuesday ET).
Italy's Civil Protection agency said of the people killed in the quake, at least 53 of them were in the town of Amatrice, and at least 100 people were injured. Other fatalities were reported in the nearby towns of Accumoli and Arquata del Tronto.
More than 1,000 people have been displaced by the quake, and the Civil Protection agency said no residents will be allowed to sleep in the devastated town of Amatrice Wednesday night.
Fast facts: All about earthquakes
"Right now we feel terrible pain," Italian Prime Minister Matteo Renzi said after touring some of the affected areas. "Italy is a family that has been hit and struck, but we are not going to be stopped."
Addressing the nation Wednesday, Renzi vowed to spare no effort in the critical window following the quake when lives could still be saved.
"In difficult times, Italy knows what to do," he said.
The death toll is expected to rise as rescue teams work through the rubble, with regular aftershocks posing a continuing threat.
Hard-to-reach locations
In the village of Saletta, a settlement of about 20 people, residents used their bare hands to ferret through the rubble of a two-story home in a desperate search for neighbors.
CNN's Barbie Nadeau and her crew escaped injury when a home collapsed behind her in Saletta as she did a Facebook Live session.
Rescue efforts continued through the night, said Luigi D'Angelo, an official with Italy's Civil Protection Department.
"Many cases have shown in the past that even after two days people can be rescued alive," he said. "So we want to continue."
With heavy lifting equipment just starting to reach the isolated village, people used tractors, farm equipment and simple hand tools to break through what was left of old stone villas.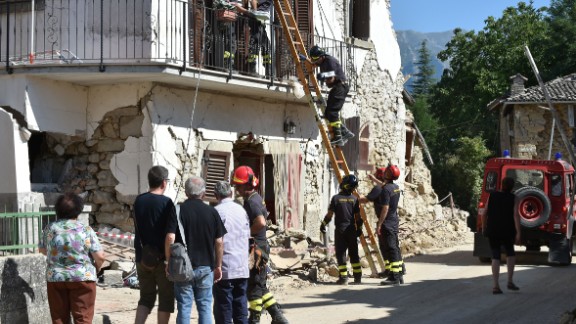 Photos: Earthquake strikes central Italy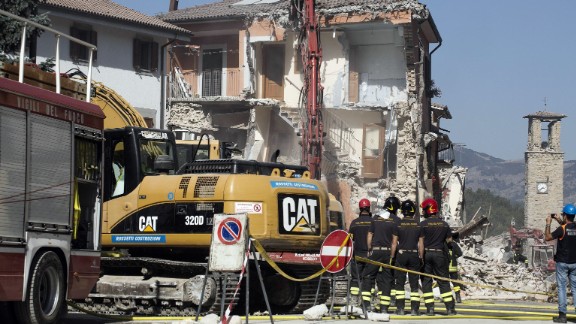 Photos: Earthquake strikes central Italy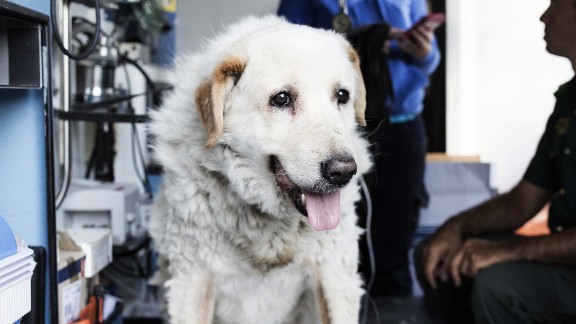 Photos: Earthquake strikes central Italy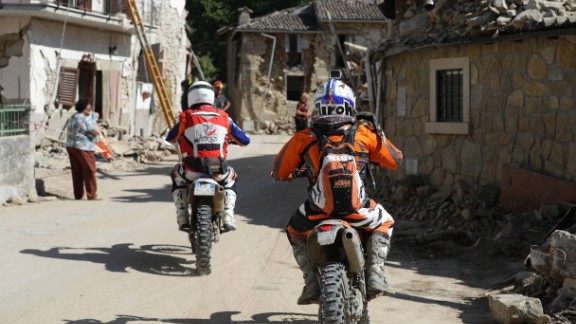 Photos: Earthquake strikes central Italy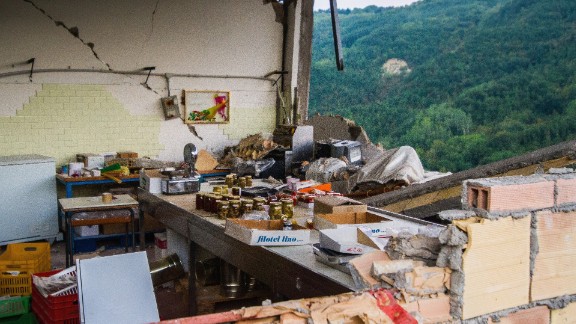 Photos: Earthquake strikes central Italy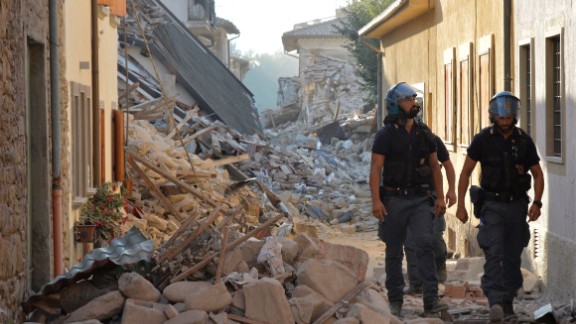 Photos: Earthquake strikes central Italy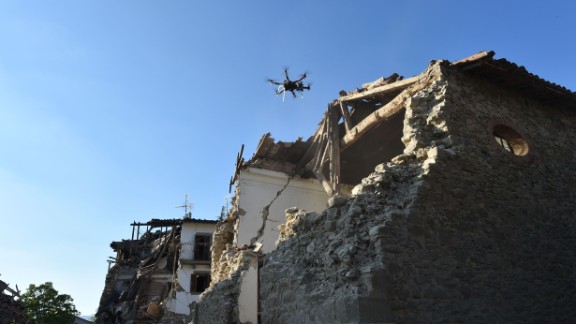 Photos: Earthquake strikes central Italy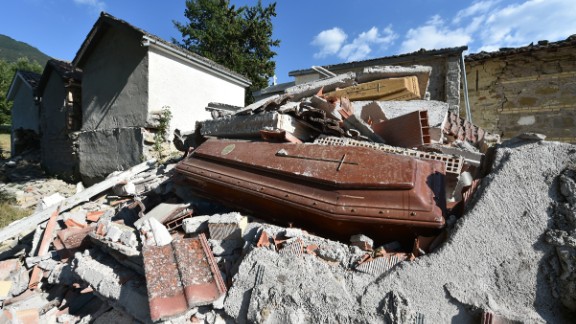 Photos: Earthquake strikes central Italy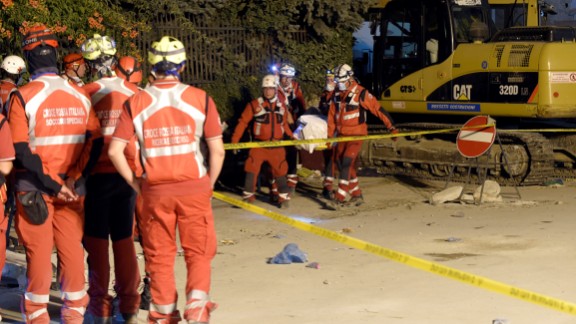 Photos: Earthquake strikes central Italy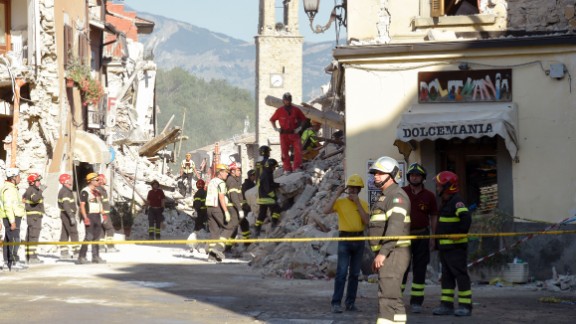 Photos: Earthquake strikes central Italy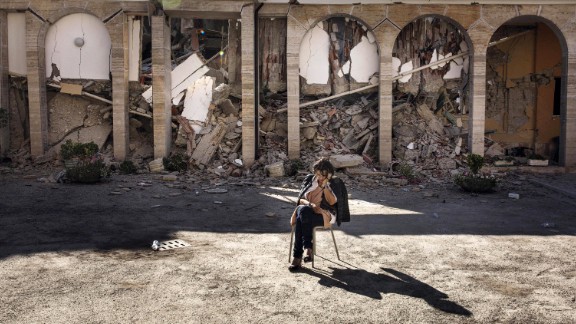 Photos: Earthquake strikes central Italy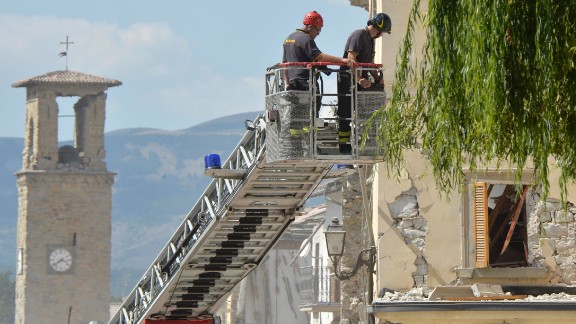 Photos: Earthquake strikes central Italy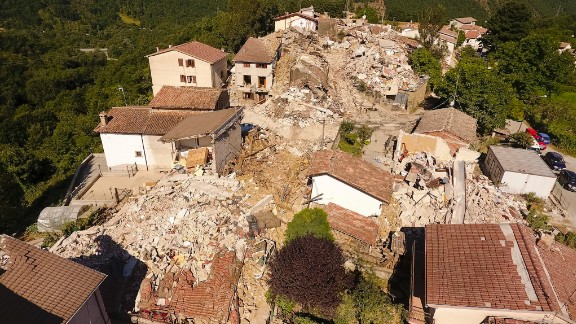 Photos: Earthquake strikes central Italy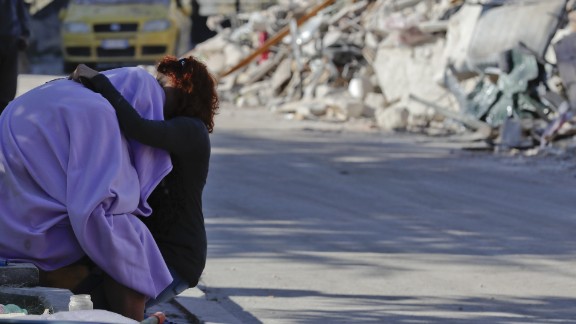 Photos: Earthquake strikes central Italy