Story highlights
The victims were mourning children killed in a barrel bombing Thursday
Amnesty International: Barrel bombs are a common tactic of Syrian regime
A helicopter dropped two barrel bombs on a funeral wake for children in the Syrian city of Aleppo, killing at least 16 people, Syrian monitoring groups said.
The wake was being held Saturday in the rebel-controlled neighborhood of Bab al-Nayrab, the same area where 15 people were killed in a barrel bombing Thursday, the Syrian Observatory for Human Rights said.
Another group, the Aleppo Media Center, reported a higher death toll of 24 people killed and 30 others injured in the attack.
Related story: Children among dead in Syrian barrel bombing
Barrel bombs – oil drums filled with explosives and shrapnel and dropped by aircraft – killed more than 3,000 civilians in Aleppo 2014, according to a report last year by Amnesty International. The human rights organization said barrel bombs are a common tactic of the Syrian government, which has been fighting rebels in a civil war since 2011.
Syrian President Bashar al-Assad categorically denied any use of barrel bombs by his forces in an interview with the BBC in 2014.
'I couldn't see'
Mojahed Abo-Aljood, an Aleppo Media Center activist, said he was filming near the wake when he heard a warning over a walkie-talkie about a helicopter overhead.
He took shelter in a basement and heard two explosions, exiting later to air covered with thick dust.
This is what the aftermath of a barrel bombing looks like
Abo-Aljood said he grabbed his camera and started moving throughout the area to document the attack and find people to help.
"On my right and on my left I saw dead people and I stepped on top of one myself because I couldn't see due to the thickness of dust," Abo-Aljood said.
"When the first barrel bomb hit near the wake, people started running toward the shelter where we were. Then the second barrel bomb hit near the entrance of the basement shelter," Abo-Aljood said. "That's why there were many causalities."
The two activist groups offered differing accounts of how many children were killed in the barrel bombing Thursday. Aleppo Media Center reported five children were among the dead; the UK-based Syrian Observatory for Human Rights said 11 children had died.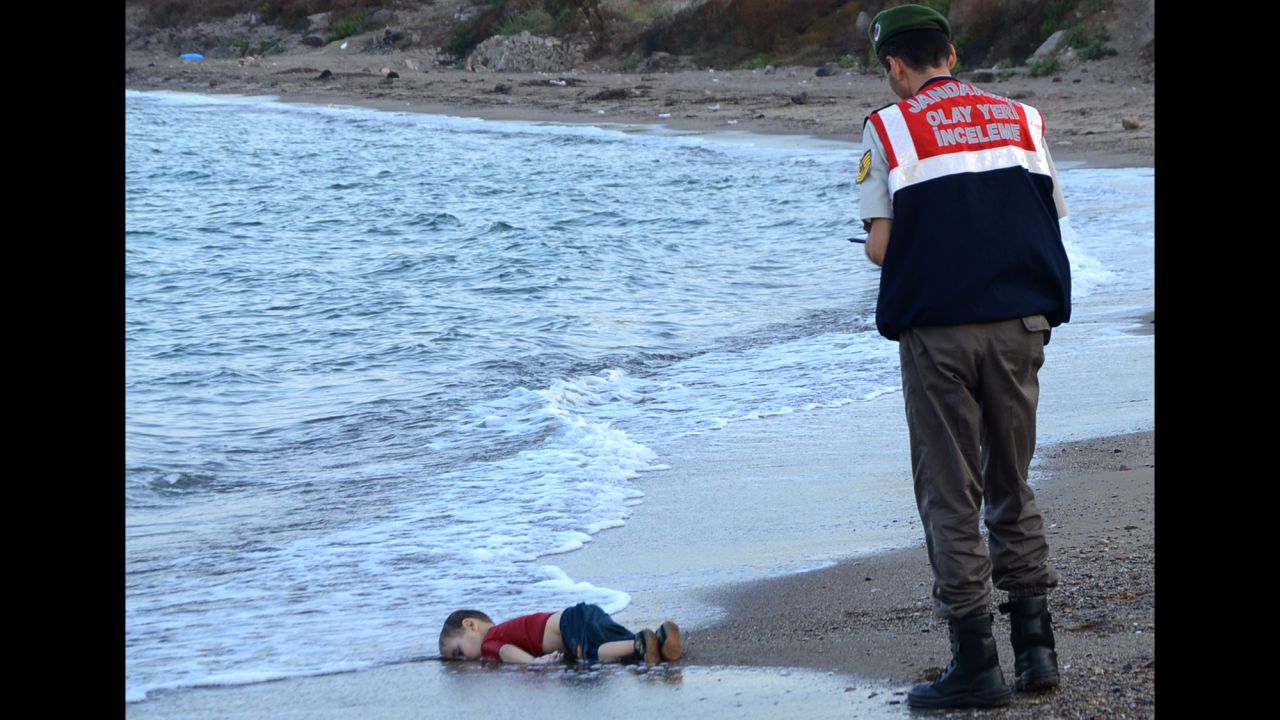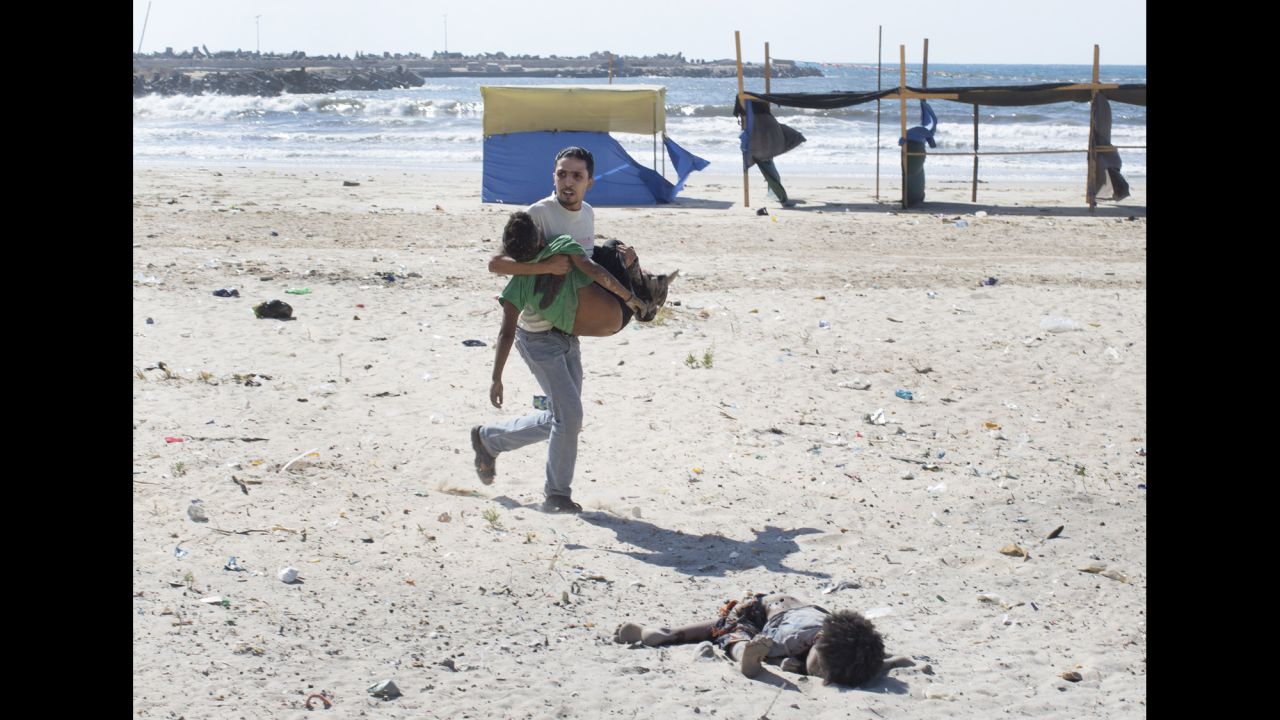 Children of conflict
'I lost five children'
Activists posted videos of Thursday's barrel bomb attack online. CNN could not independently confirm the authenticity of the videos. In the videos, rescuers help survivors and search for the missing. Residents dig through rubble, looking for loved ones.
Men and women carry dead children covered with dust, sobbing and crying.
In one video, a man sits outside his demolished house, visibly upset. "Don't step over them," he says, referring to his family members. "I lost my five children, oh God."
Another video posted by activists in Aleppo shows a woman speaking to her dead child.
"Hassan, it's your mom," the mother says as she looks at the child whose eyes are still open.
"He is my son … he is gone," she screams. "My sons, your brother is dead, your brother is dead."
She touches his face and closes his eyes.
Aleppo death toll rising
Aleppo, located in northern Syria, has been besieged for years during the civil war. Fighting has intensified in recent weeks and the death toll is climbing.
Last week the August death toll in and around the city rose to 448, reported the London-based Syrian Observatory for Human Rights. That number included 100 children.
Over the past two years more than 12,500 people, including more than 4,500 children, have been killed by Syrian and Russian aerial bombardment, the SOHR reported.
Bombings and four years of warfare have reduced large sections of Aleppo to rubble. The International Red Cross has said the city is on the brink of a humanitarian crisis.
Aleppo has strategic importance as the country's largest city and a vital economic hub.
Related story: Why Aleppo is so important
When rebels first launched their attack on the city in July 2012, it sent shock waves through government-held parts of Aleppo. Regime strongholds were no longer seen as impenetrable. Now the Syrian military, aided by Russia, is bombing the city in an attempt to win it back.
CNN's Jomana Karadsheh, Kareem Khadder, Mohammed Tawfeeq and Bianca Britton contributed to this report.