Story highlights
Mike Pence says Donald Trump has been consistent on immigration
Pence wouldn't directly say whether Trump would have a 'deportation force'
Republican vice presidential nominee Mike Pence insisted Sunday that Donald Trump has been "absolutely consistent" on how he'd treat undocumented immigrants as president and his recent comments on the topic have been that of "a CEO at work."
But he wouldn't directly address whether Trump would stick with his calls during the GOP primary campaign for a "deportation force" to deport those immigrants – or, as Trump has indicated in recent days, back away from that proposal – in an interview with CNN's Jake Tapper on "State of the Union."
"There will be no path to legalization, no path to citizenship. People who want to gain legal status – you heard Donald Trump say again and again – will have to leave this country," Pence said.
Tapper pressed Pence several times on whether Trump specifically still wants a "deportation force" – which he'd called for nearly a year ago. It was part of Trump's hard-line stance on his signature issue of immigration. He's also insisted he'll build a U.S.-Mexico border wall.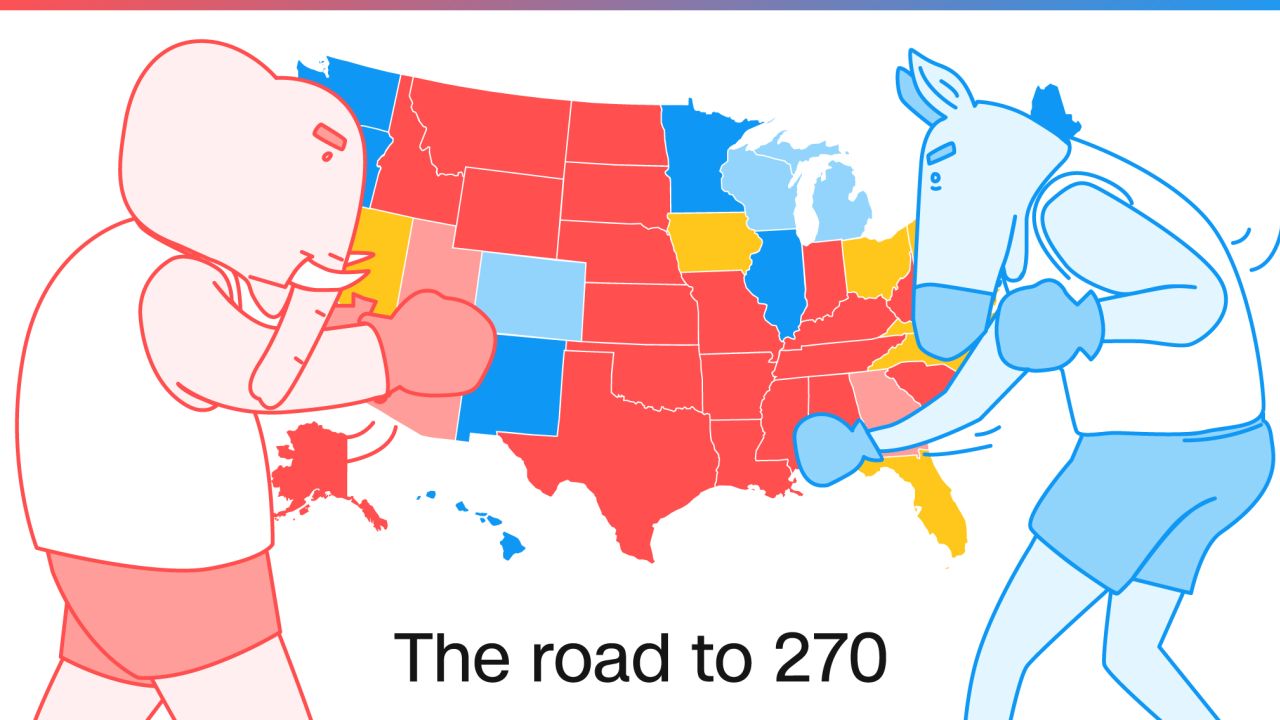 Pence said Trump "will articulate a policy" on how to handle undocumented immigrants in the United States already soon.
"You see a CEO at work. You see someone who is engaging the American people, listening to the American people, hearing from all sides," he said.
Pence added: "You couldn't have a more clear choice between Donald Trump and I, who will end illegal immigration in this country, and Hillary Clinton."
Another top Trump supporter, New Jersey Gov. Chris Christie, similarly defended him on immigration on ABC's "This Week."
"What he has said is that people are not going to be eligible for legalization or citizenship unless they leave the country and get back in line," Christie, Trump's transition team chairman, told host Martha Raddatz.
"Now there's going to be, you know, some decisions he's going to have to make as president regarding those folks, and I think what he's said let's first get all of the bad actors out of the country," he said. "And I think that's what's really important."
Trump campaign manager Kellyanne Conway acknowledged that Trump's language on the issue of immigration has changed, saying on CBS' "Face the Nation" Sunday that Trump "is not talking about a deportation force, but he is talking about being fair and humane, but also being fair to the American workers who are competing for for jobs, being fair to all of us who want secure borders."
However, she didn't directly answer questions about how Trump would remove undocumented immigrants from the country.
"Nobody enforces the law the way he wants to enforce the law. So he obviously would work with law enforcement, immigration, the immigration agencies," she said.
Bigotry
Pence also hit Clinton running mate Tim Kaine for comparing Trump's values to those of the Ku Klux Klan and white supremacist David Duke, and accused Clinton – who said last week that Trump built his campaign on prejudice – of casting Trump's supporters as bigots.
"She put some sort of a racist intention on those Americans. I think that's deeply offensive," Pence said. "But here's the thing: The American people see right through it these days."
He compared Duke's support for Trump to the father of the Orlando nightclub shooter's appearance at a Clinton rally, suggesting neither is relevant to the two presidential candidates.
"The fact that an individual – a contemptable individual like that – supports my running mate is no more relevant than the fact that the father of a man who killed 49 people in Orlando, Florida, was cheering Hillary Clinton at one of her rallies," Pence said.
Clinton Foundation
Pence also attacked the Clinton Foundation, highlighting its acceptance of foreign donations – contributions that aren't allowed as political campaign contributions.
"This becomes a conduit for people to gain access, and gaining access is a favor," Pence said.
He called for an independent special prosecutor looking into the Clinton Foundation and Clinton's private email server during her tenure as President Barack Obama's secretary of state.
"This is an example of pay-to-play politics the American people are sick and tired of," he said.
Chicago shooting
Pence defended Trump's tweet about the Chicago shooting death of basketball star Dwyane Wade's cousin, immediately linking that death to electoral concerns.
"Dwyane Wade's cousin was just shot and killed walking her baby in Chicago. Just what I have been saying. African-Americans will VOTE TRUMP!" Trump wrote.
"The truth of the matter is, Donald Trump is laying out in that tweet – in short form; it is, what, 140 characters – that we have a choice to make as a country," Pence said.
"We can continue with the leadership that has left us with dangerous streets in our cities, failing schools, no jobs," he said. "Or, we can go with someone who is committed to educational choice for minority families and families all across this country; for a commitment to law and order and standing with and standing by our law enforcement community; committed to bringing jobs and opportunity and hope to every American, regardless of race and creed and color."