Story highlights
There have been six reports of burns caused by vehicle fires
All model-year 2016 Polaris RZR XP Turbo and RZR XP 4 Turbo ROVs need to be returned
A fire hazard has prompted Polaris Industries Inc. to recall two models of recreational off-highway vehicles, the US Consumer Product Safety Commission said Thursday. The engine can overheat, and the turbo system's drain tube can loosen, possibly causing a fire.
The Minnesota-based company said it received 19 reports of the ROVs catching fire, resulting in six burn injuries. One of the fires, occurring in Utah's American Fork Canyon, caused severe burns on a young child and destroyed 15 acres of forest land, the commission reported.
People should immediately stop using the ROVs and contact Polaris to schedule a free repair. All model-year 2016 Polaris RZR XP Turbo and RZR XP 4 Turbo ROVs need to be returned. Vehicles were purchased at dealers nationwide between August 2015 and July 2016.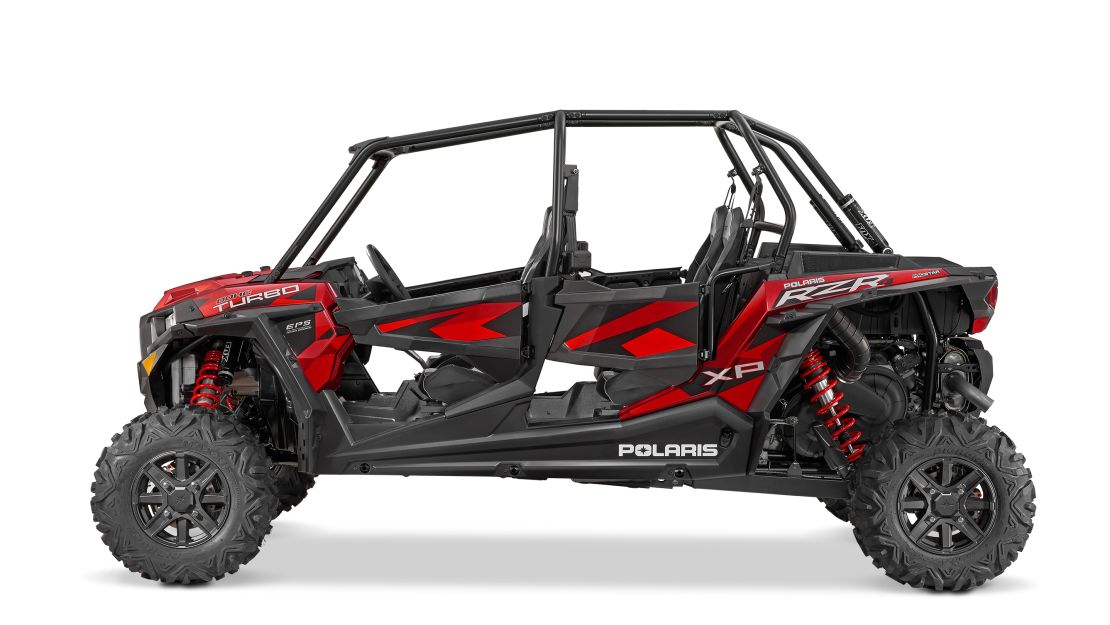 The recall includes nearly 13,000 vehicles, including 2,230 ROVs recalled in December. "Polaris" is stamped onto the front grille of the ROVs, sold in blue, gray, orange and red. "RZR" is printed on the rear box or on the right and left rear fenders and "Turbo" on the hood or on the right and left front fenders.
At least 900 deaths over a four-year period were related to all-terrain vehicles or ATVs being ridden on paved roads or parking lots, according to the safety commission. During the same period, nearly 3,000 deaths and 490,000 injuries related to ATVs and ROVs were reported.
Overturning is a common risk when driving an off-road vehicle on a paved surface, since ATVs and ROVs are designed for off-road terrains. These vehicles are also more likely to collide with cars, trucks and other vehicles, said the commission.
In advance of the holiday weekend, the agency reminded the public that riders need to wear helmets and protective gear, including boots, gloves, eye protectors, long pants and long-sleeved shirts, and seat belts must be used. Most ATVs are designed for one rider; passengers should never exceed seats.
Riders younger than 16 should not drive adult vehicles, and children cannot ride as passengers unless their feet touch the floor in a sitting position, the safety commission said.