Story highlights
Barrel bombs containing chlorine don't kill large numbers of people
Their use could be to punish people, and spread fear
The effects -- mental and physical -- can be long-lasting and painful
Medical groups and activists in Syria frequently allege that the Assad regime uses chlorine gas in barrel bombs against rebel-held areas. Those claims have been supported by the United Nations and international human rights groups that have studied chemical attacks in Syria.
But why would the regime of Syrian President Bashar al-Assad – which is backed by Russian air power and has an extensive conventional arsenal – turn to such crude and outlawed weapons?
The answer, to many analysts, is simple: to spread terror among the civilian populations in rebel-held areas such as Aleppo and Idlib, to drive them from their homes and neighborhoods.
Chlorine barrel bombs are cheap to manufacture and simple to deliver. The gas is contained in cylinders inside the barrels, which are dropped from helicopters and burst on impact. Witnesses have reported finding containers "typically used for refrigerants in refrigerators and air-conditioners," according to Human Rights Watch.
To experts such as Dr. Zaher Sahloul of the Syrian American Medical Society, the weapons are a crude but brutally effective way to spread fear. They are the "poor man's chemical weapon."
Monitors: Victims struggle to breathe after gas attack
Sahloul visited the town of Sarmin in Idlib last year soon after an attack that bore all the hallmarks of chlorine use. Many people had already left the area, terrified of another attack. Often, Sahloul told CNN, the chlorine barrel bombs would be dropped at night. Residents would hear a helicopter approach but there would be no explosion, just a creeping and intensifying vapor.
Barrel bombs containing chlorine don't kill large numbers of people. A United Nations envoy said about 400,000 people have been killed in the five-year conflict, but according to human rights groups, scarcely 1,500 of them have been killed by chemical weapons, and the majority of those casualties were inflicted by the use of sarin gas near Damascus in 2013. But chlorine bombs do spread panic and overwhelm medical facilities.
Children and the elderly are especially vulnerable to the effects of chlorine. A photographer in the town of Saraqeb told CNN last month that a chlorine attack he had witnessed had induced spasms in the worst affected.
And one doctor told Human Rights Watch in 2015 that affected children "were foaming at the mouth, they were suffocating, then their hearts stopped."
Victims require oxygen, which is often in short supply. The Syrian American Medical Society, or SAMS, in a report earlier this year, said that "in Kafr Zita, despite increased oxygen supplies after repeated attacks, medical points could not handle the volume of patients and often ran out of supplies."
For parents, the horror and the threat it might be repeated the next night is enough to make them flee.
The effects of chlorine persist long after the attack, according to SAMS, which has documented dozens of chemical attacks in Syria. "Exposure victims and medical personnel often suffer from post-traumatic stress disorder, flashbacks and depression," SAMS said.
Sahloul said he believes the use of chemical weapons is part of a strategy to displace Syrians in opposition-held territories. Others suggest chlorine barrel-bombs are sometimes used as punishment in areas where regime forces are under attack. Human Rights Watch observed that a sequence of alleged chlorine attacks in Idlib province in March last year coincided with a major and ultimately successful rebel push to capture the capital of the province.
When the Assad regime agreed to surrender its chemical weapons stocks in 2013, chlorine was not on the list, in part because it's a widely used industrial chemical. But its use as a weapon is explicitly banned by the international Chemical Weapons Convention, which Syria has ratified.
The Syrian regime has repeatedly denied the use of chlorine, but a UN inquiry concluded last month after a yearlong investigation that the government had used chlorine gas in attacks in Idlib province in 2014 and 2015. The White House subsequently said there was "irrefutable evidence" the regime had used weaponized chlorine.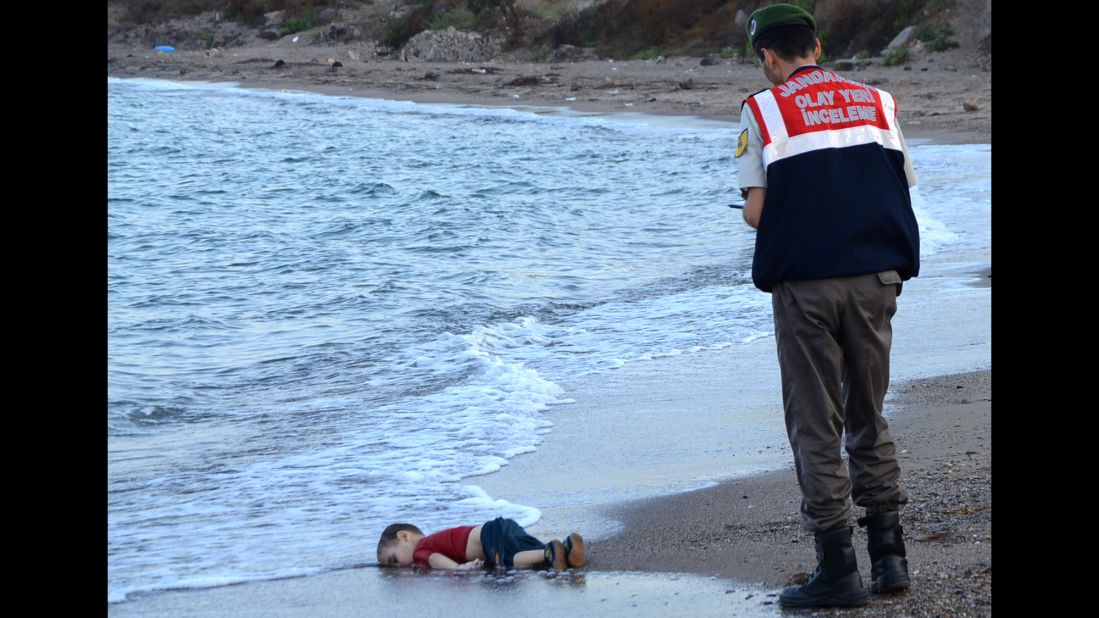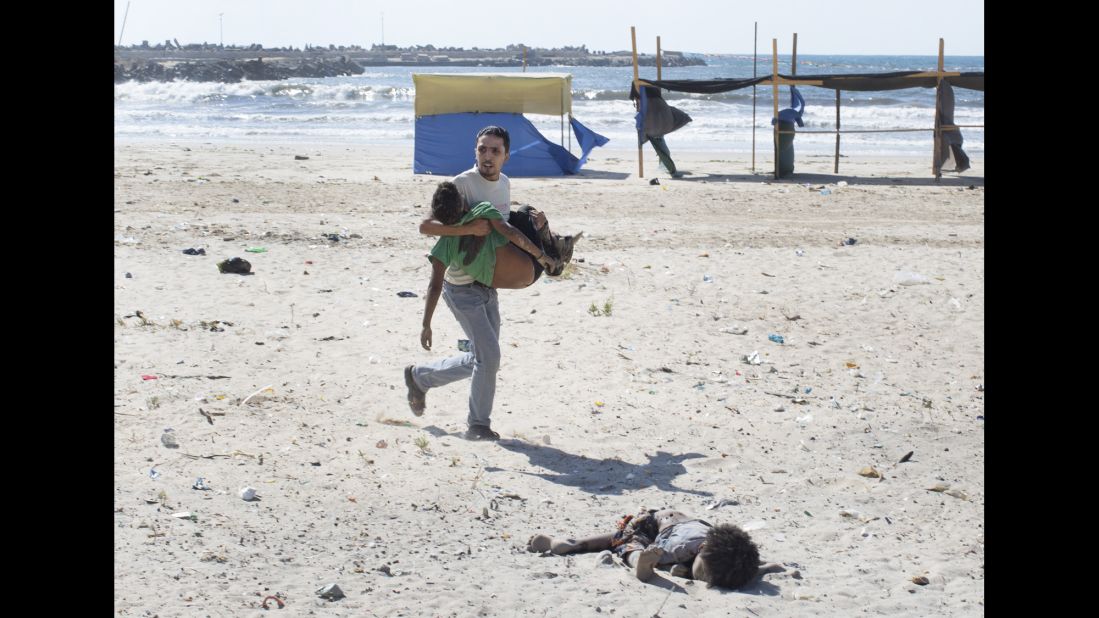 Children of conflict
Last year, Dr. Annie Sparrow, an assistant professor of global health at Mount Sinai Hospital in New York, told a congressional committee the regime's use of chlorine gas was "emblematic of its war-crime strategy."
Sparrow, who spent time working in northern Syria, said: "The Assad regime has transformed a principal element of public health into a tool of disease and terror."
"The regime has found very cheap ways to kill people and drive them from their homes," said Sahloul. "A barrel costs less than $200, and you can't ban the import of chlorine, which is used in water purification, for example."
Human rights groups said that despite UN Security Council resolutions, the use of chlorine-filled bombs has not been punished. In a way, Sahloul said, their continued use by the regime "is one way that it sticks its finger in the eyes of the international community."
For the regime, the potential gain – driving civilians from opposition-held areas and leaving rebel groups exposed to attack – is worth the price, he said.