Story highlights
SmartCourt technology developed by Israeli army veterans
Use of smart court led to Simona Halep lowering her ball toss
Halep has won three events since
Up against Serena Williams in the US Open quarterfinals later Wednesday, Simona Halep will be relying on a piece of cutting-edge technology to get an edge over the 22-time major winner.
A smart court.
The fifth-seeded Romanian has improved her serve by lowering her ball toss after her coach, Darren Cahill, introduced Playsight's SmartCourt video and analytics technology in practice in March.
"It gave Simona instant feedback that lowering the ball toss gave her more power in the serve, more leg drive up through the ball as she wasn't pausing to wait for the toss to drop, and better control of the ball with an added spin rate," Cahill, a former coach of Andre Agassi and Lleyton Hewitt, said in an email.
Read: Serena breaks Federer's record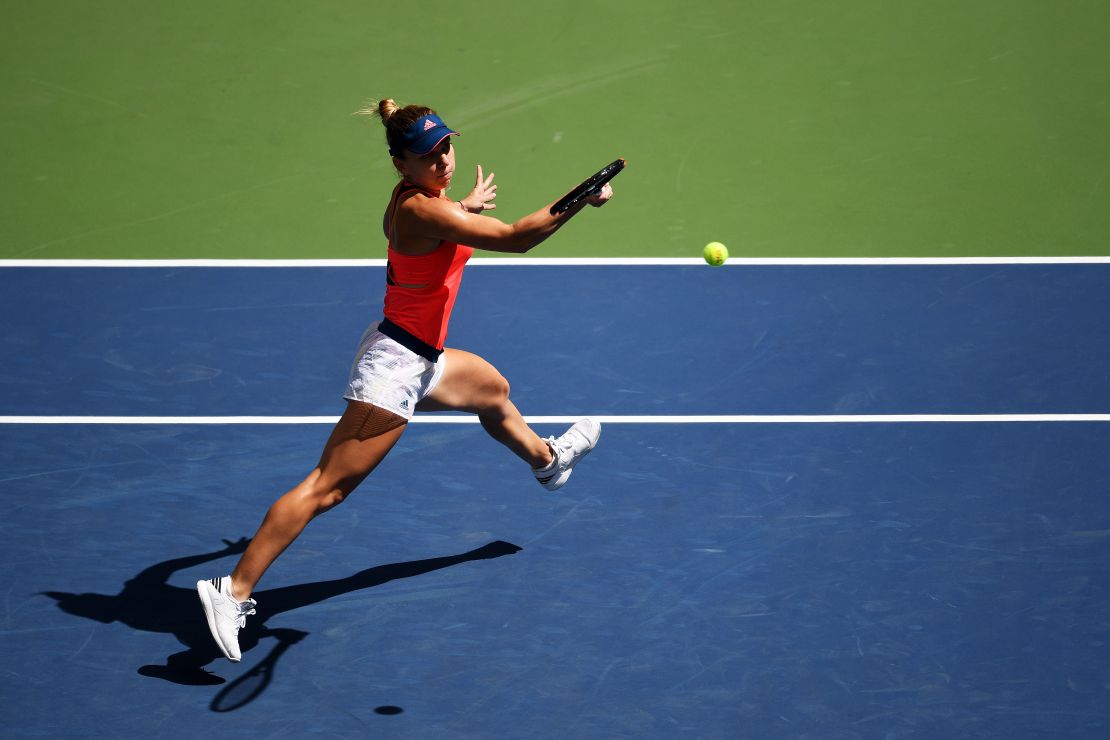 Israeli army
Developed by Israeli military veterans who adapted technology used to train their country's fighter pilots, Playsight's SmartCourt technology records players via six fully automated high-definition on-court cameras and then crunches the numbers for instant analysis at an interactive touchscreen kiosk.
The system isn't cheap. It costs $10,000 to be installed on an indoor court and $12,500 for an outdoor court, with monthly maintenance and unlimited cloud storage and usage of up to $500 per court on average depending on how many are set up.
Particularly handy on the junior circuits and tournaments where players call their own lines, the technology offers line calling, live streaming, instant multi-angle video replays and detailed statistics on every shot played.
READ MORE: Serena's Grand year
Tennis into the 21st century
Although other professional sports such as baseball and soccer have long relied on sophisticated systems such as the tagging software by Swiss video analysis company Dartfish to analyze players and in-play patterns, tennis has only recently embraced technology to analyze performance.
In 2013, French racket manufacturer Babolat introduced the "Babolat Play" – a racket that records shot data with a sensor embedded in the handle that has been used by nine-time French Open winner Rafael Nadal.
Halep's success
During practice at Indian Wells, California in March, Cahill used SmartCourt to show Halep comparisons in serve speed, spin rates and serve placement between the old ball toss and the new one.
The changes have paid off as Halep, a former French Open finalist, promptly won clay-court titles in Madrid and Bucharest, reached the Wimbledon quarterfinals and tuned up for the US Open by winning the Rogers Cup in Montreal.
She'll play Serena at Flushing Meadows in New York on Wednesday night for a spot in the semifinals of the US Open. The 24-year-old trails the top-ranked American 7-1, with her lone victory coming at the 2014 Tour finals. Halep wasn't available to comment for this story because she was preparing for her match.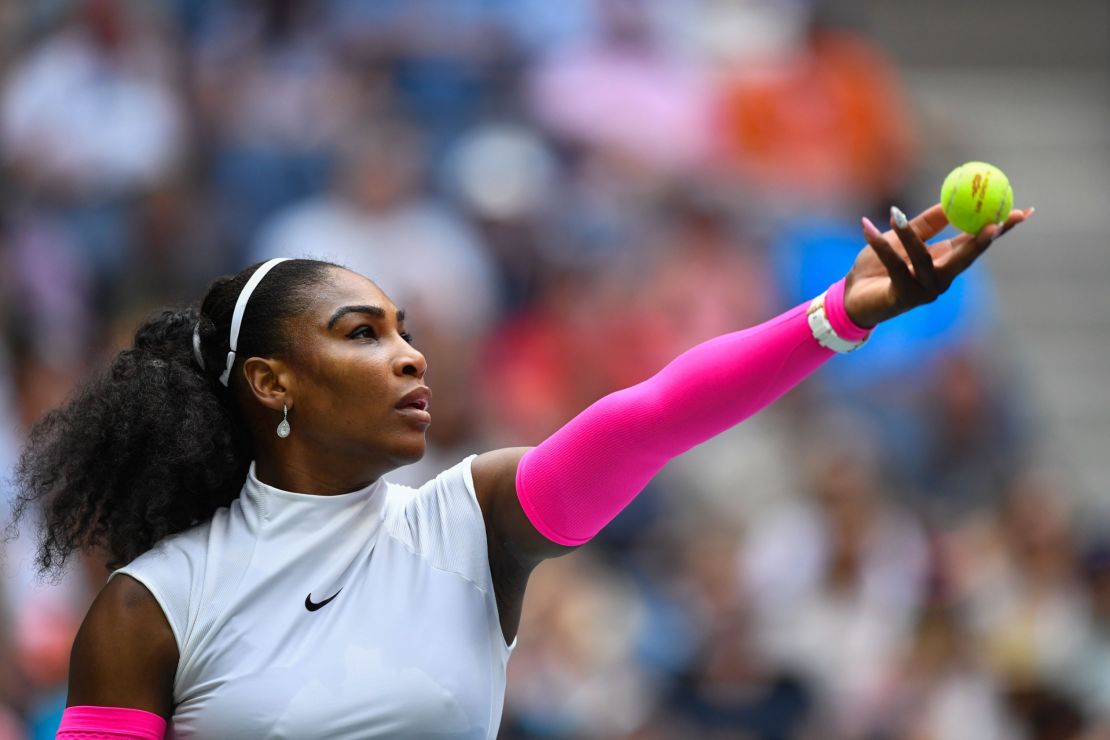 No more guesswork
Playsight, which has attracted investments from grand slam champions including Billie Jean King, Chris Evert, Pete Sampras and top-ranked Novak Djokovic, has installed more than 400 smart courts across the world, including at the four tennis majors.
READ MORE: 'House of Cards' star revels in tennis drama
It recently announced a partnership with the US Tennis Association to equip all 32 courts at its National Campus, the new home of American tennis in Orlando, Florida, with the full SmartCourt technology.
The use of technology such as Playsight, "took the guesswork out of coaching," Cahill said.
"Quite often a player will drift back quickly to something they know when they are not feeling the positive impact immediately," said the Australian, who joined Playsight in June as the head of its coaching and player development team alongside Paul Annacone, a former coach of Pete Sampras and Roger Federer.
'Can't argue with a video'
"It is a great tool where we don't have to say so much," said Rodney Rapson, an Australian tennis coach and co-founder of the Base Tennis academy north of Koblenz, Germany. "Some coaches provide kids with information overload, a lot of talking."
Base Tennis has installed the SmartCourt technology on all of its five indoor courts and became a distributor for the company in Western Europe this year.
READ MORE: Andre Agassi on the pain of retirement
At Base Tennis, Playsight is used by the likes of German pro Dustin Brown (who trains there during the clay-court season), some top German juniors and club players. Most of its users are between eight and 18 years of age; they can watch their matches or share them on social media through the cloud.
Visit cnn.com/tennis for more US Open stories
It's helped many advance their game.
"Players can learn more from visual feedback than from listening to someone," Rapson said. "You can't argue with a video."
Story updated to make clear Playsight costs $10,000 to be installed on an indoor court and $12,500 for an outdoor court and that Halep's lone win against Serena came at the 2014 Tour finals.