Story highlights
Big Bang are one of the biggest K-pop acts in the world, having made seven albums
In South Korea all healthy males must perform at least 21 months of military service before they are 35 -- a law that threatens to disrupt Big Bang's career
The group made $44 million in pretax earnings, in 2015, according to Forbes
"Bang, Bang, Bang" is the song title.
It's an apt name for a track that's part of a propaganda playlist, which the South Korean government has blasted over the Demilitarized Zone (DMZ) to taunt their neighbors and make North Koreans curious about the south.
For Big Bang, the K-pop megaband behind the 2015 hit, their song being used as a weapon in political warfare is just another sign of their swelling fame – and a chance to win fans in the world's most reclusive state.
"It's amusing. Just the fact that it was used in such a place. Especially because the title is 'Bang, Bang, Bang'," singer-songwriter Tae-yang tells CNN, making the gesture of firing a smoking gun.
Together with G-Dragon, T.O.P, Daesung and Seungri, this 28-year-old is part of one of South Korea's most successful exports, and one of the biggest music acts in the world today.
Bigger than Maroon 5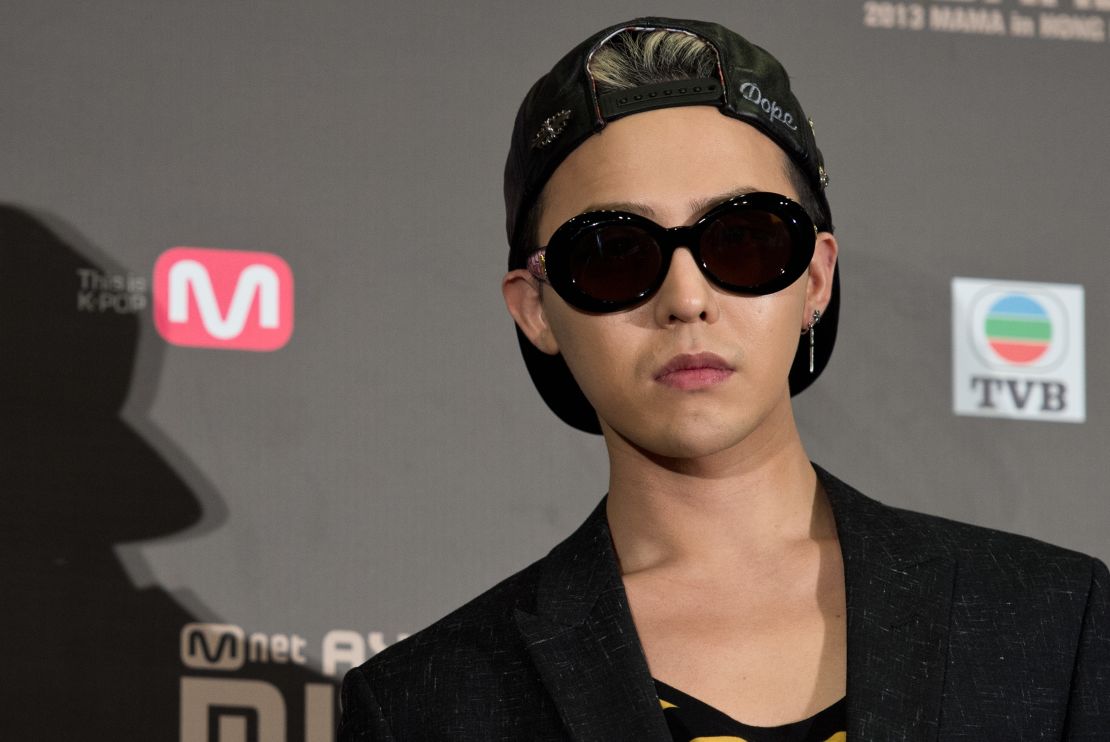 If you live outside of Asia, you've probably never heard of Big Bang.
Yet, in the past year they have made $44 million in pretax earnings, according to the Forbes World's Highest-Paid Celebrities list. To put that in perspective, America's highest paid all-male act, Maroon 5, made $33.5 million.
Big Bang's label YG Entertainment reports that their latest world tour "MADE" was attended by 1.5 million people, and the group jointly hold the most number 1 singles on Billboard's World Digital Songs Chart with their label mate PSY.
The K-pop story
The Big Bang story began 10 years ago, when YG Entertainment – founded in 1997 by one of the first K-pop stars, Yang Hyun-suk – asked five of its promising trainees to form a boy band.
K-pop began in South Korea in the early 90s, and labels such as YG built the nation's pop industry from the ground up, creating a training scheme that applies the same rigor Koreans approach academic life with to the entertainment industry.
Young aspiring stars are offered sometimes decade-long contracts, which essentially induct them into K-pop boarding schools; there they sleep, eat, drink and spend around 12 hours a day training for fame.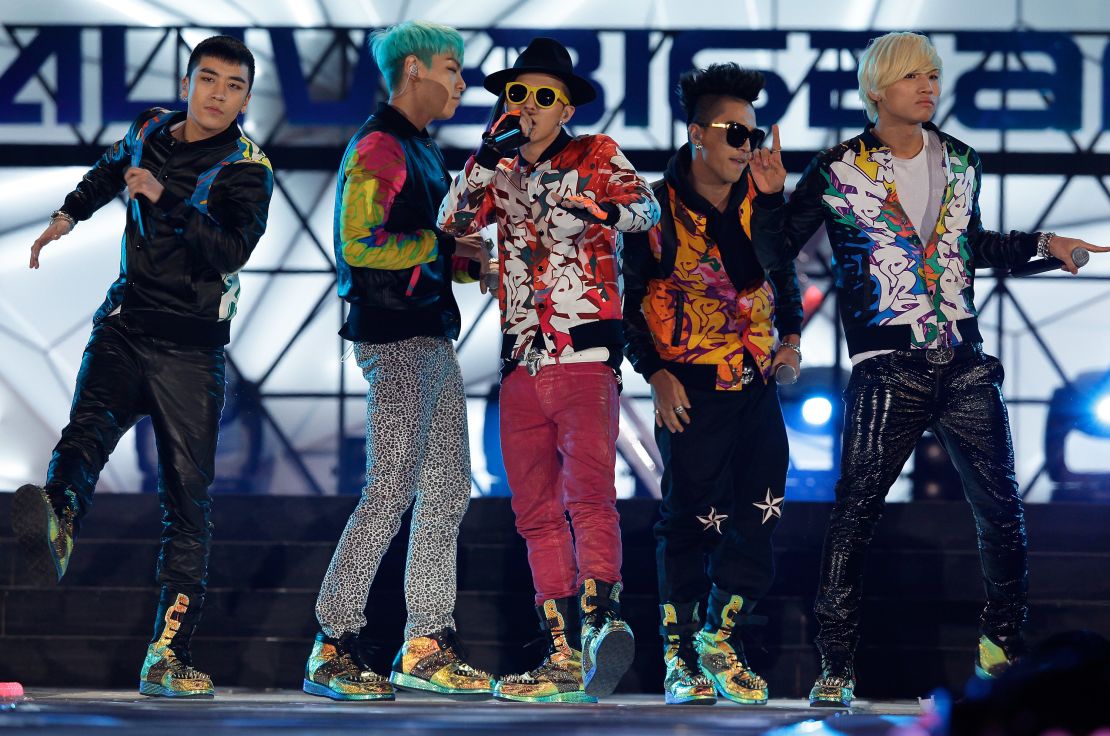 Mobile phones, the internet and romantic relationships, if the rumors are to be believed, are forbidden.
"[The training] was quite harsh," Daesung, who has also released solo material, tells Talk Asia. "But, to some level, I think you have to have the fundamentals right in the beginning … so even though I was worried, I also think that kind of system has a lot of advantages, as well."
Indeed, while K-pop is notorious for producing highly manufactured bubblegum groups, Big Bang have been praised for their individuality and ability to fuse a pop sound with rap, RnB and dance elements.
Of those years spent training, G-Dragon says: "I don't think of it as a sacrifice, but more as an investment."
Big Bang set to implode?
That investment has certainly paid off.
The group has become one of the most successful acts in the hallyu wave – the name given to phenomenon of the rise of Korean entertainment worldwide – an industry that is worth $4.8 million, according to the Korean Trade Investment Promotion Agency.
This year, Big Bang celebrate 10 years in the business together – a feat rarely achieved by their Western counterparts. Justin Timberlake's springboard band, *NSync, for example, lasted seven years, while British quintet One Direction went on an indefinite hiatus after five years.
Big Bang say their secret to longevity is good chemistry.
"We are the happiest when us five are together, that kind of relationship is the reason that makes us last longer," frontman G-Dragon tells CNN.
Taeyang adds: "We normally tell each other right away when we don't like something. So we don't hide such negative feelings, don't let it grow … I think that's the biggest secret to lasting for 10 years".
The landmark anniversary was marked by an exhibition in Seoul, documenting their career, celebratory concerts and the release of a documentary-style film.
Big Bang about to implode?
But at what is perhaps the height of their fame – they've made seven studio albums – the group are facing a huge hurdle.
Under South Korean law, men over the age of 18 must be conscripted for at least 21 months into the military before the age of 35 – it's considered a rite of passage.
While some are exempted for medical reasons, it's a huge taboo in South Korea to skirt this duty; for celebrities, doing so could have a severe impact on their careers. Although it should be noted PSY had a wrangle with the government about serving his military service, which appears not to have held back his global success.
As the oldest member, T.O.P is likely to be called up first. He puts an upbeat spin on two years out of the business.
"I think I am just the type of person who leave things to destiny," T.O.P says.
"It's not about what will happen if I am gone for a while, but more about being positive, (I want to) just do well with what I am doing right now without thinking too much.
"Let's have a new start when I come back with that kind of positive mind."
Perhaps after a decade in the K-pop industry, two years to reflect would be welcome.
But – despite various solo careers, and side projects – the group is adamant they will eventually return united.
Taeyang says: "If it was the end of Big Bang, we wouldn't be laughing while doing this interview right now."