Story highlights
Kerber wins in three sets
Claims second major in 2016
Will be No. 1 in the rankings Monday
It was Pliskova's first grand slam final
Already assured of the No. 1 ranking, things got even better for Angelique Kerber at the US Open.
Kerber beat Karolina Pliskova in a thriller, 6-3 4-6 6-4, to win the US Open and claim her second grand slam title of 2016.
The 28-year-old German – who will rise from second to first in the rankings Monday, ahead of Serena Williams – became the first female player other than Williams to win two majors in a season since Justine Henin in 2007.
Indeed it has been a stellar year for Kerber, who opened her grand slam account at the Australian Open by defeating Williams, made the final at Wimbledon – losing to Williams in a high-quality encounter – and won silver at the Rio Olympics last month.
"When I was a kid I was always dreaming to be No. 1 and win grand slams," Kerber, a breakthrough artist at the US Open five years ago in reaching the semis, said during the trophy presentation. "All the dreams came true this year and I'm just trying to enjoy every moment on court and off court.
"It's just incredible."
"Everything started here in 2011, and now I'm here in 2016 and I'm standing with the trophy, second grand slam trophy, and it means so much to me."
Kerber won the big points in the first set-and-a-half against the tall, powerful Pliskova, who was appearing in a first grand slam final. But 11th-ranked Pliskova broke late in the second and then led 3-1 in the third.
Kerber broke back for 3-3 before the ace leader on the women's tour – who has a tennis playing twin sister – cracked at 4-5, getting broken to love in a flood of errors.
Kerber fell to the court on a first match point when Pliskova's forehand – which was inconsistent throughout – sailed both wide and long. She took time to reflect in her chair, weeping in joy, and later picked up a check for $3.5 million.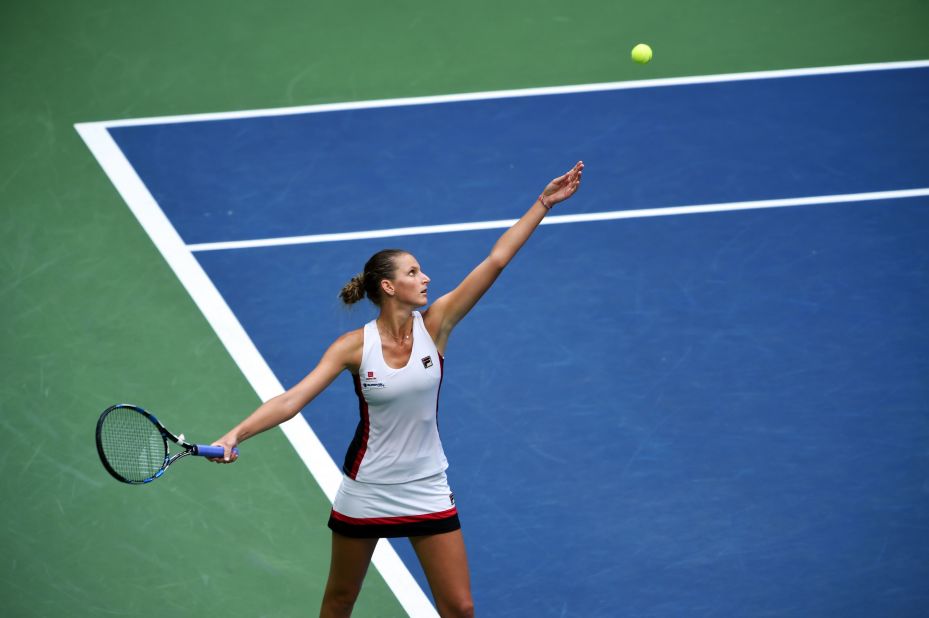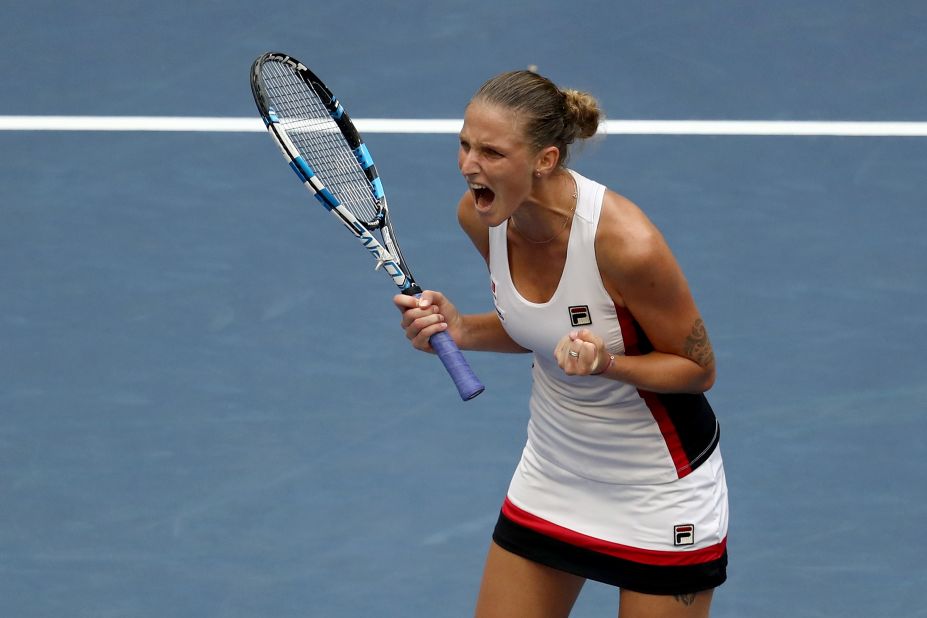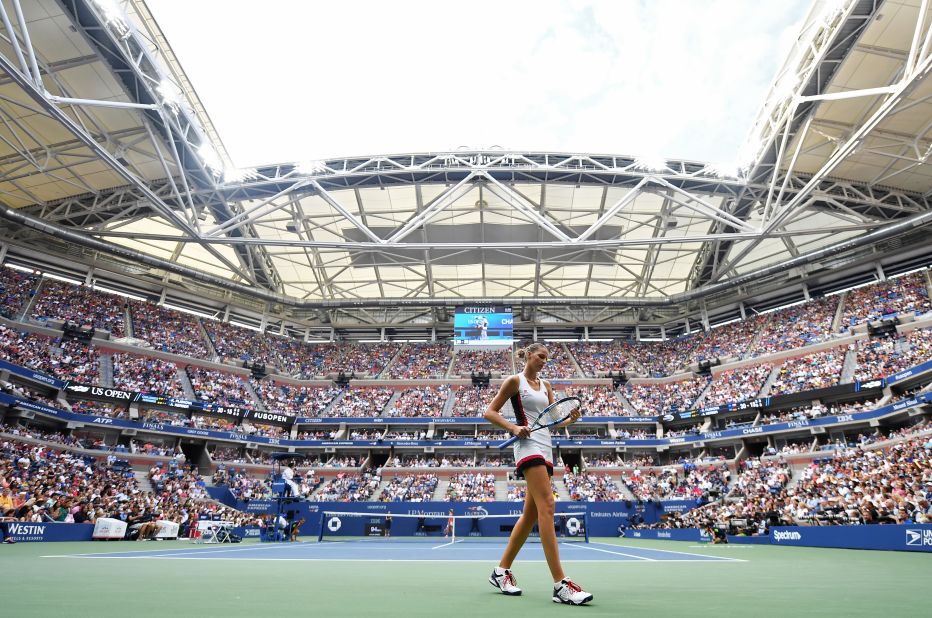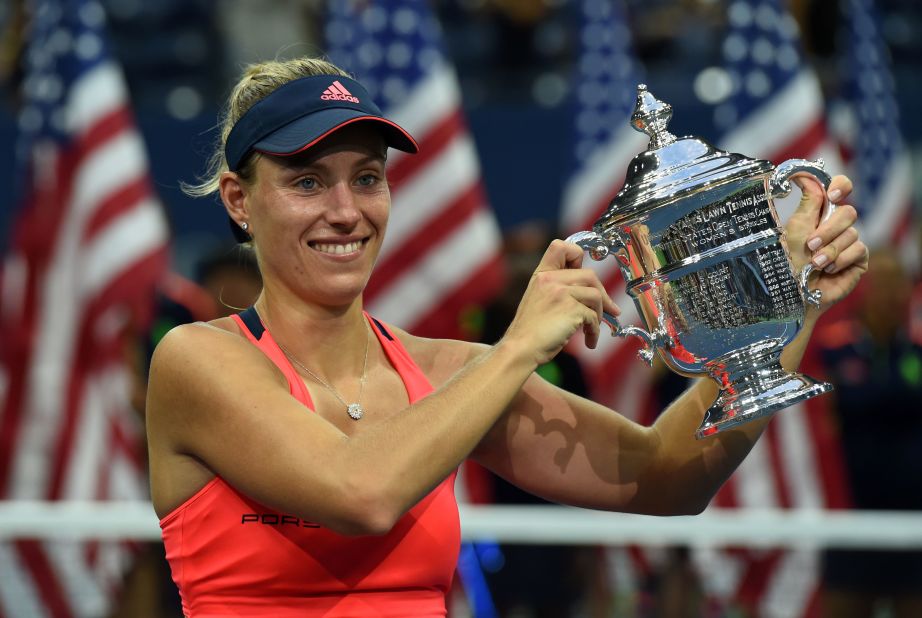 US Open women's final
The Czech had become the first player in six years to beat Serena and Venus Williams – who own a combined 29 singles majors – at the same tournament but was unable to overcome the counter-punching Kerber three weeks after downing the left-hander in Cincinnati.
She dwelled on the positives, though.
"I was just happy that I took it to a third set and even though I couldn't get the win I'm really proud of myself, the way I was playing in the last two weeks," said Pliskova. "Hopefully many more finals to come."
Prior to this fortnight, the 24-year-old had never been beyond the fourth round at a major despite being an established player the previous two seasons.
"I found out that I could play my best tennis on the biggest stages against the top players," said Pliskova.
Kerber, drawing on her experience, enjoyed the better start, however.
Pliskova missed a seemingly easy volley and was broken to begin with after popping a string. In the ensuing game, Kerber saved a break point with a forehand winner.
Pliskova was always threatening on the Kerber serve, without breaking through, and the pattern continued early in the second. At 1-1, Pliskova erred on a forehand on break point and came up empty when holding a 15-30 advantage on the Kerber serve at 2-2.
Pliskova, meanwhile, had fully settled on serve, holding with ease.
She finally took her opportunity at 3-3, instinctively hitting a lob volley winner when Kerber couldn't put away a forehand.
The crowd – wanting a third set – cheered on Pliskova.
Both players producing more winners than unforced errors through two sets, matters became predictably tense in the third. The errors rose – but so did the drama.
Kerber found herself in trouble, behind 3-1. She took advantage of a shaky Pliskova to get back level, with a pivotal game following at 3-3. Overall Kerber went 4-for-5 on break points, better than Pliskova's 2-for-7.
Kerber trailed 0-30, got to 30-30, then executed a high-risk forehand down the line. She celebrated, sensing it was a momentum changer.
Unfortunately for Pliskova – always outwardly calm on court – she couldn't handle the pressure of serving to stay in the contest.
Visit CNN's tennis page for more tennis stories
The men's final will be decided Sunday, when world No. 1 Novak Djokovic plays No. 3 Stan Wawrinka. It promises to be dramatic, too, since four of their past five duels at majors have gone five sets.