Story highlights
Kjartan Sekkingstad was abducted from a resort last year
Two fellow hostages were killed and a third was released
A Norwegian man held captive for almost a year by a militant Islamist group in the Philippines was freed Saturday, according to CNN Philippines and the state-run Philippines News Agency (PNA).
Abu Sayyaf released Kjartan Sekkingstad at 4 p.m. local time (4 a.m. ET), according to Western Mindanao Command spokesman Maj. Filemon Tan Jr.
Sekkingstad's release was an offshoot of ongoing military operations against the Abu Sayyaf group, Tan told CNN Philippines. The Moro National Liberation Front, which is in peace talks with the government, assisted authorities in the operation, he said.
"Simultaneous land, air, naval and police operations complemented each other putting pressure on (Abu Sayyaf)," Tan said.
It is unclear whether a ransom was paid to secure Sekkingstad's release.
Speaking at a press conference on Sunday, Philippines President Rodrigo Duterte said "it was a long, long negotiation."
At the same conference, Sekkingstad expressed his "heartfelt" gratitude to the President, adding that he was "happy to be alive and free and it is a beautiful feeling."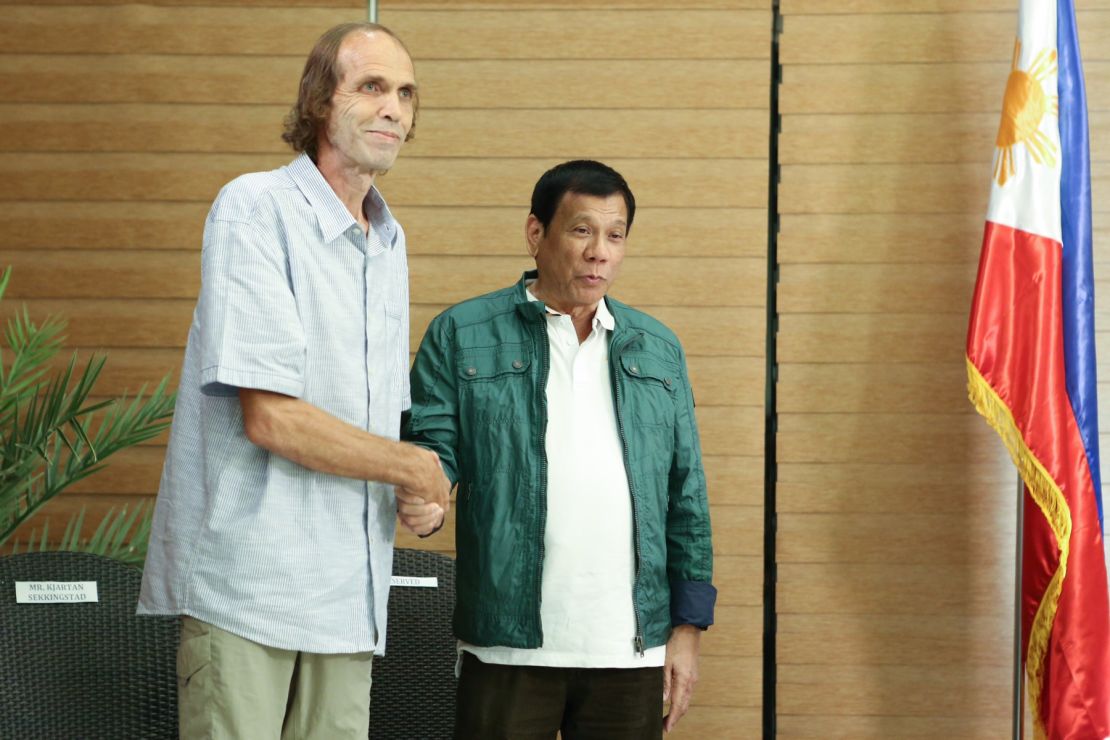 Abducted from resort
Sekkingstad was abducted from a resort on Samal Island, which lies off the coast of the major southern island of Mindanao, on September 21, 2015.
Three people were kidnapped with him: Canadians John Ridsdel and Robert Hall, and Filipina Tess Flor. Hall, Ridsdel and Flor were visiting the resort's marina on their yacht and Sekkingstad was the manager of the property.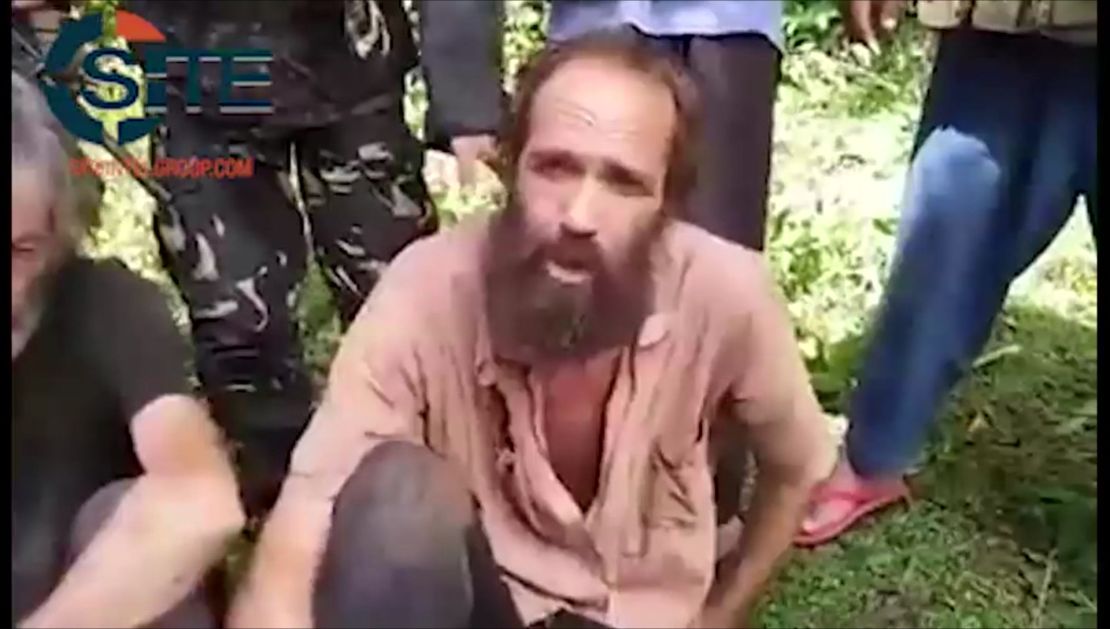 Abu Sayyaf initially demanded a $6.3 million ransom for each of the victims to be paid by April 25, according to Philippine state media.
In March a jarring video surfaced, showing the four pleading for their lives.
In April, after murdering Canadian hostage Ridsdel, the group reset the deadline to June 13 for the remaining three hostages.
A video obtained in May by SITE, a group that monitors extremist and terrorist groups, showed three hostages surrounded by six armed militants.
Abu Sayyaf beheaded the other Canadian, Hall, in June.
Flor was released June 24, less than a week before Rodrigo Duterte officially assumed the presidency. He presented Flor to the public during a police turnover ceremony in Davao.
Militant foothold
Abu Sayyaf is headquartered in the restive Muslim-majority province of Mindanao in the country's far south. The violent extremist group split from established Philippines separatist movement Moro National Liberation Front in 1991.
The Philippines is a predominantly Catholic country, but the south has historically had a large Muslim population. Abu Sayyaf's stated aim is to establish an independent Islamic state on the southern island of Mindanao.
The group first became active in the early 1990s and was responsible for bombings across the southern Philippines and in the Malaysian state of Sabah.
Following the 2001 terrorist attacks on the United States, Washington worked hard with the Philippine military to stop the group's activities.
Largely weakened by these attacks, Abu Sayyaf started to move from large-scale bombings to kidnappings.