As World War II looms, a six-year-old Jewish boy escapes Nazi-occupied Europe on a rescue train to Britain.
Five decades later, a woman in war-ravaged Sarajevo takes a United Nations flight to London, where she's given a scholarship to study.
In 2015, a young Syrian man pays smugglers thousands to get to Europe, waiting months for a visa to work.
As the UN draws up a blueprint to address the global refugee crisis at a summit in New York, we speak to three generations about why the quest for refuge is harder than ever.
THE 28-YEAR-OLD SYRIAN SMUGGLED INTO EUROPE
Thaer Batal spent three months in "The Jungle" camp in France before hiding on a train bound for Britain.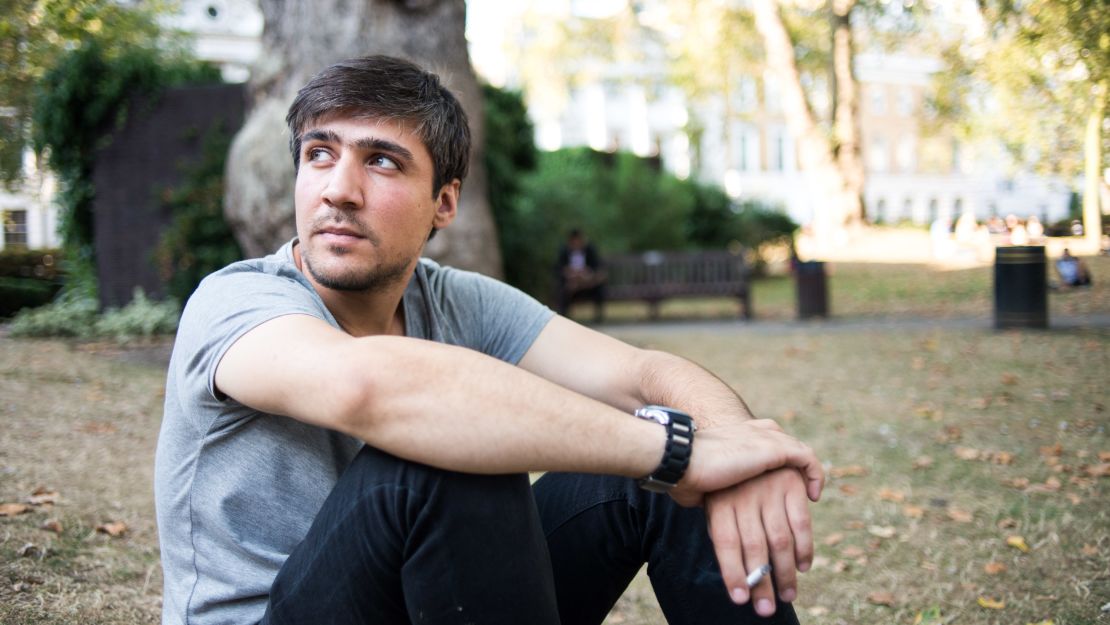 "I woke up to the sound of two rockets and suddenly the building started to shake," said Thaer Batal, who had returned to his family home in Idlib to protect it from looters when it was destroyed by airstrikes in June 2015.
A week later, the IT engineer and English literature graduate left Syria in the hope of making a new life in the UK.
After crossing the border into Turkey on foot, Batal paid smugglers $1,000 to take a 7-meter rubber dinghy to Greece, which the group of 54 refugees inflated under the watchful gaze of men with guns.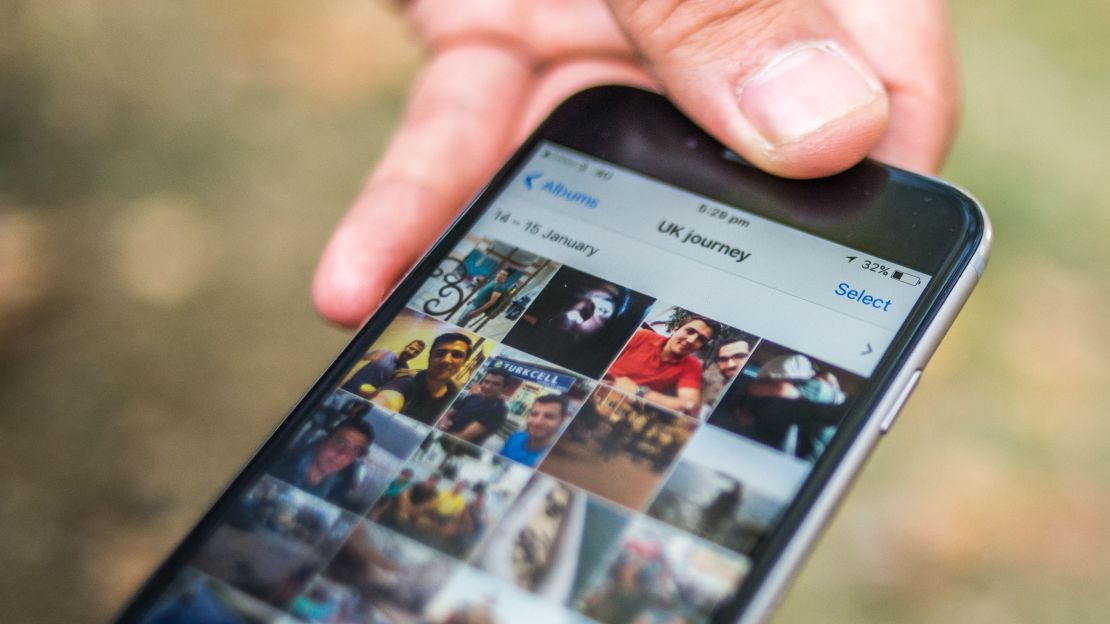 Batal later spent three months living in "The Jungle" migrant and refugee camp in Calais, northern France, along with thousands of other refugees from the Middle East, all hoping to enter the UK illegally.
Night after night he attempted to find a way to get to Britain, eventually hiding out on a freight train headed for London.
Despite his easy smile, life in the UK hasn't been a walk in the park for Batal who for seven months wasn't able to work or study until the government approved his refugee visa.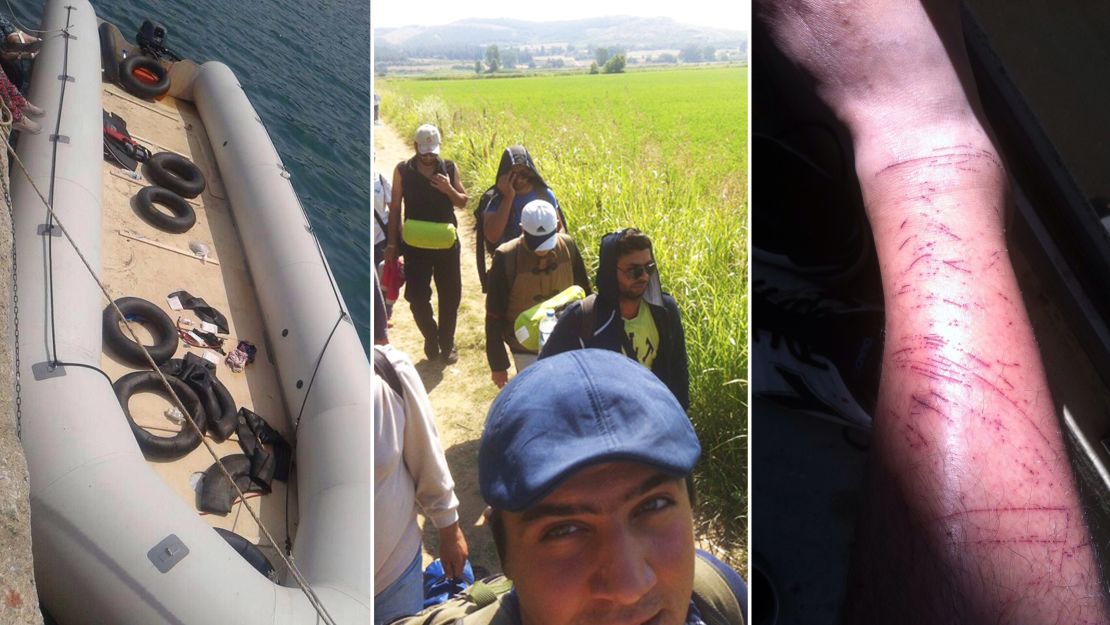 "At the start I'd say 'I'm a refugee looking for a room' and people would say 'no,'" said Batal, who almost a year after arriving is studying computer science at Westminster University.
"Now I can tell them I'm a student. It changes everything."
THE 49-YEAR-OLD BOSNIAN ON THE FRONT LINE
Zrinka Bralo was a journalist in Sarajevo during the Bosnian war before fleeing to London in 1993.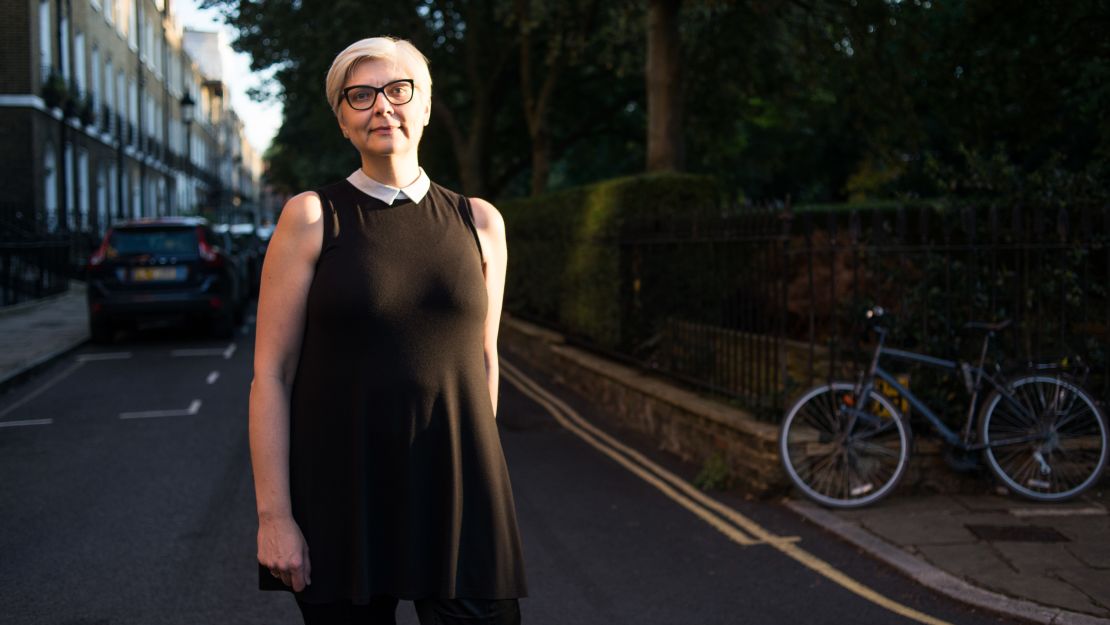 "It was very difficult to get pictures out of Sarajevo because these were the days of analogue and all the transmitters were destroyed," said Zrinka Bralo, who in her early 20s worked as a radio presenter in Bosnia.
"There were occasions where big massacres were happening and camera people were there by chance – but the international networks wouldn't transmit the images because they was considered too gruesome," she said of the war.
The violent breakup of Yugoslavia, fought between Serbs, Muslims and Croats, claimed the lives of over 100,000 people – many of them Muslim.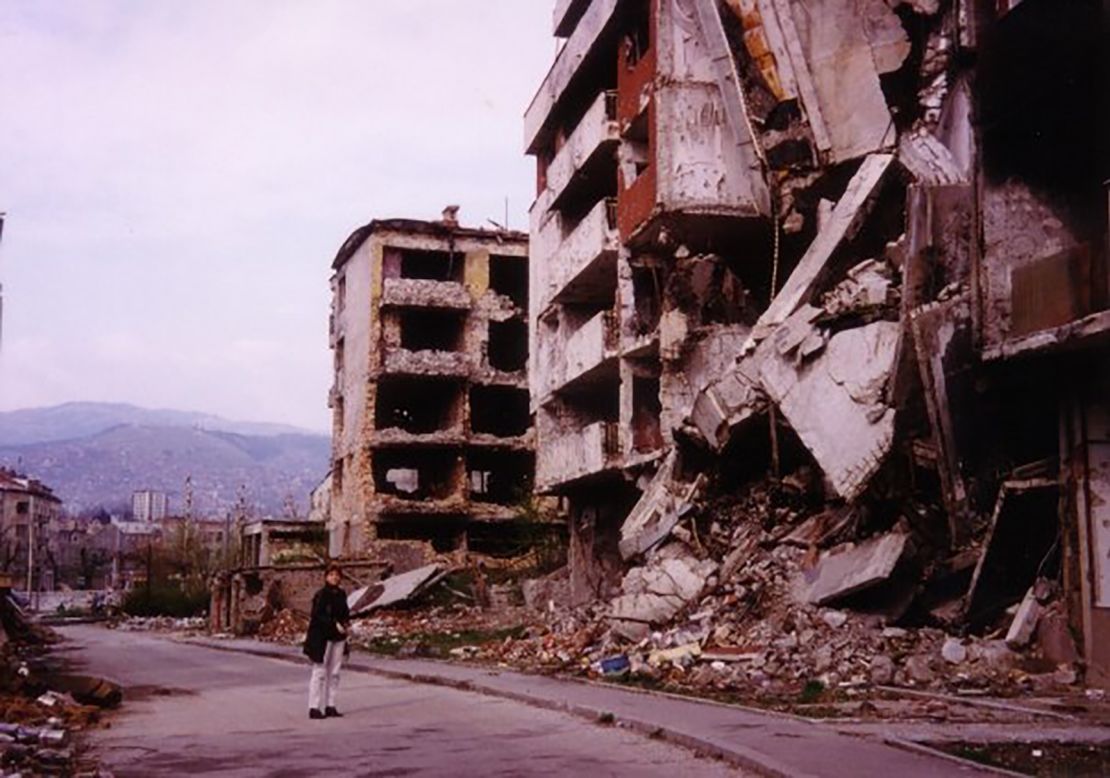 As a journalist, Bralo was able to escape on a UN flight to Britain where she was given a scholarship to continue her media and communications studies.
"Hard as it was, compared to refugees now it was easy," said Bralo, who today is chief executive of charity Migrants Organise.
"They get stuck in this administrative mess where they have to wait for years before they're allowed to study or work."
"From my experience in Sarajevo, and watching Aleppo now, it's hard to fight the cynicism that as a species we don't really learn from history," said Bralo.
"So we're destined to repeat it."
THE CZECH-BORN 83-YEAR-OLD WHO ESCAPED THE NAZIS
Alf Dubs was a six-year-old aboard a Kinderstransport train from Prague to London.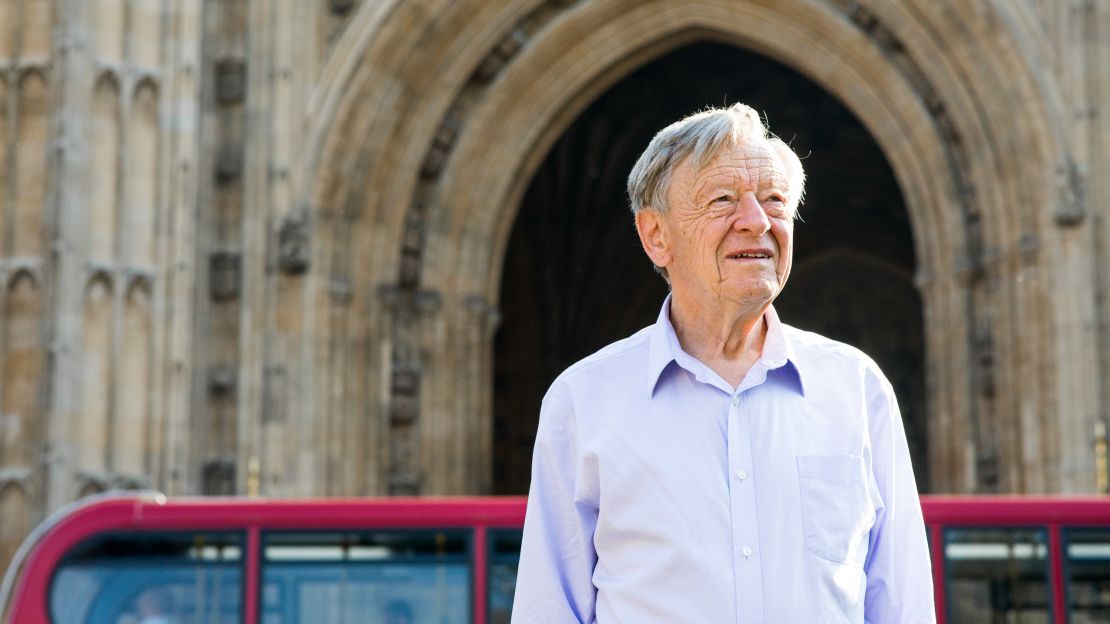 "I remember my mother seeing me off on the train and there were German soldiers with swastikas standing in the background," said Alf Dubs, who fled Czechoslovakia on a Kindertransport train shortly before the outbreak of World War II.
Around 10,000 mostly Jewish children were saved by the trains, which ran from central Europe to Holland and Belgium – from there catching a ferry to the UK.
"The train left Prague around midnight," said Dubs, a former member of British parliament. "When we got to Holland the older ones all cheered because we were out of the reach of the Nazis – I didn't understand what that meant at the time."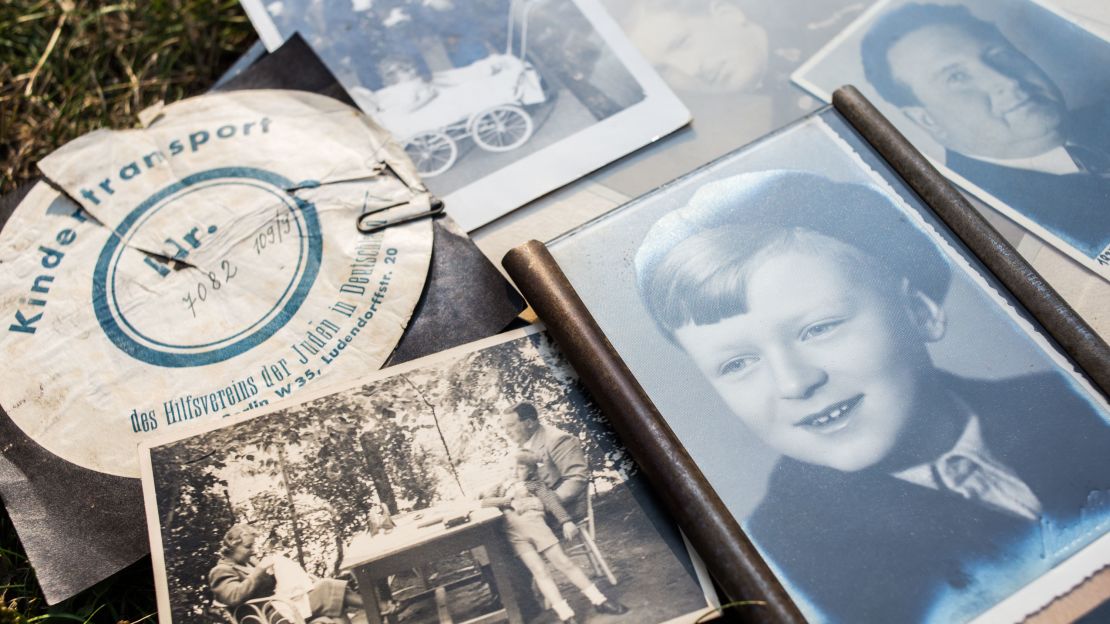 Dubs' Jewish father greeted him in London, having already fled Czechoslovakia when the Nazis arrived. His mother, who was not Jewish, joined the family shortly after.
"I was lucky because some never saw their parents again," he said.
Dubs never returned to Czechoslovakia – "my future was in Britain" – and after a lifetime in politics he was appointed a Labour peer in 1994, earning him the title of Baron Dubs.
The father-of-two has twice visited "The Jungle" in France, where many inhabitants are not much older than Dubs was on the Kinderstransport train.
"It's shocking that people are living in such conditions," he said. "And exhilarating because there's something about the triumph of the human spirit to survive."
Is there a modern-day equivalent to Nicholas Winton, the British stockbroker who founded the Kindertransport scheme?
"Sadly, I don't think there is," he said.