Story highlights
Tallest Paralympian's salvation
Ex-F1 driver defends title
Grandma's gift inspires Brit
Brazil's "Phelps" continues haul
With Sunday's spectacular closing ceremony, the 2016 Paralympic Games came to a close.
Fears over ticketing and funding proved largely unfounded and the focus shifted to the athletes breaking records and winning medals.
Here is a selection of the moments that will live long in the memory from Brazil's first Paralympics.
Iconic Images
IBRAHIM HAMATO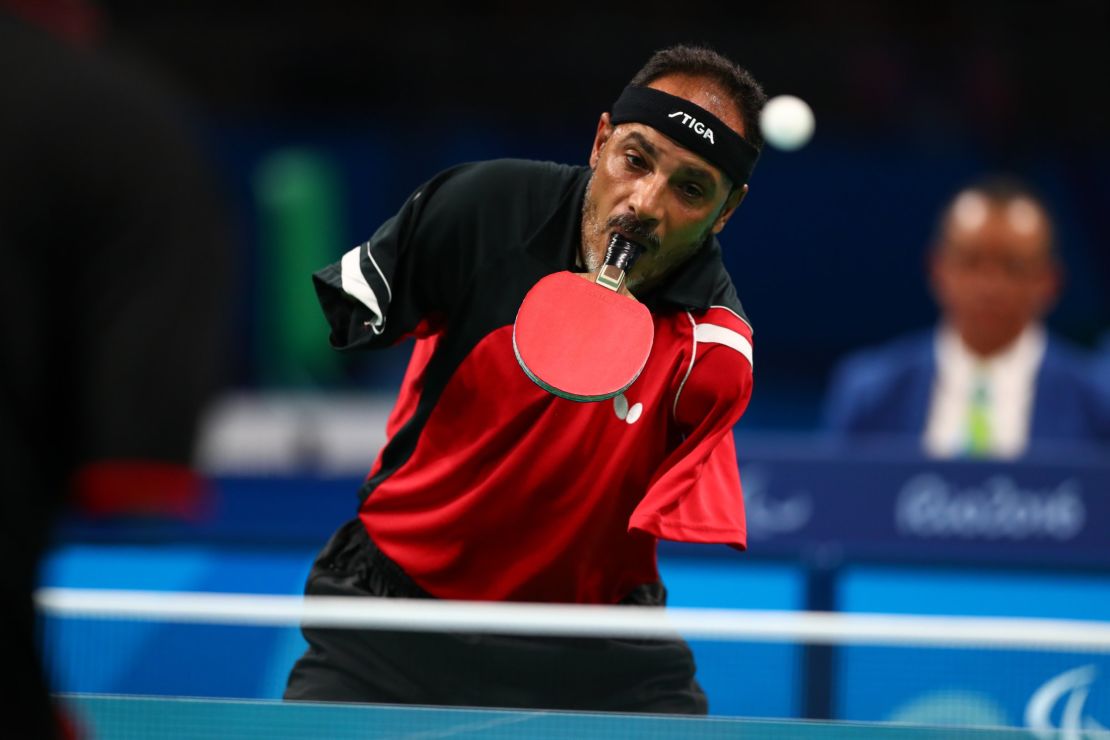 To witness Ibrahim Hamato play table tennis is to appreciate nothing is impossible.
Having lost both arms in a train accident when he was just 10 years old, the Egyptian could have turned away from the sport he loved forever.
Instead, after a number of failed attempts to hold the paddle, Hamato has fulfilled his dreams to play against the world's best – amassing millions of YouTube views in the process – throwing the ball up with his toes to serve and holding the paddle in his mouth.
"Everybody should work hard for what they love, and what you think is good for yourself," the 41-year-old told the International Table Tennis Federation.
"The disability is not in arms or legs; the disability is to not persevere in whatever you would like to do."
While he may not have made it beyond the preliminary rounds in Rio, Hamato's legend will continue to endure.
READ: Paralympics day 3, featuring inspiring Ibrahim
IRAN'S 8-FOOT VOLLEYBALL ACE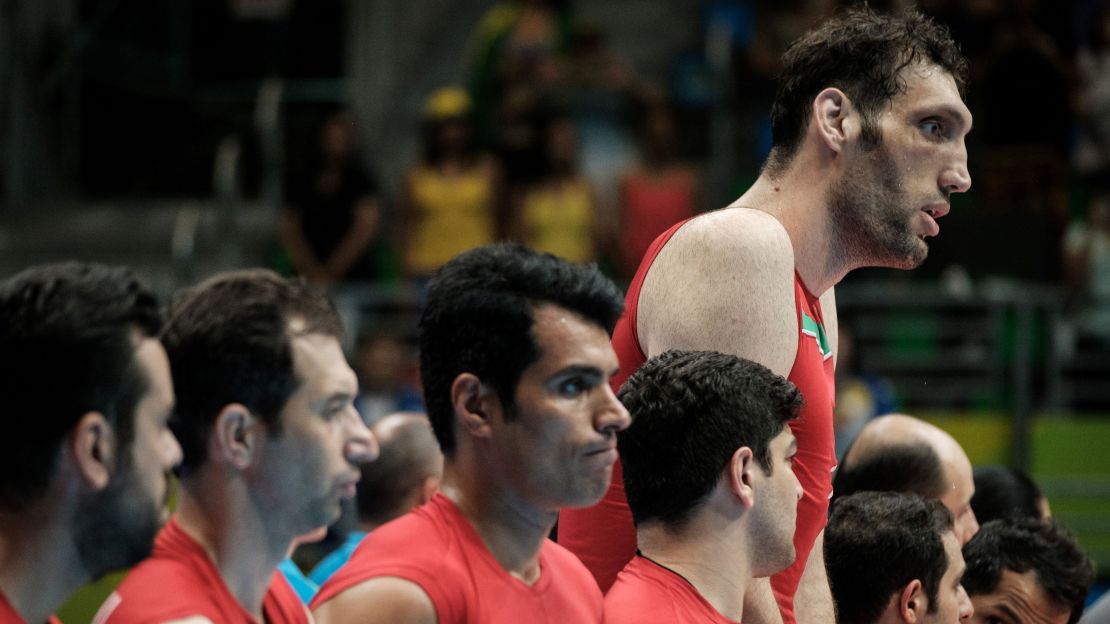 The second-tallest man in the world sits to play volleyball.
Standing at eight feet one inch, Iran's Morteza Mehrzadselakjani suffers from a rare condition called acromegaly.
Habitually relying on a wheelchair or crutches to get around, his height left him feeling depressed and alone … until he found salvation in sport.
Now, with his raised arms stretching over six feet while sitting, his incongruity has made him a star.
"We are going step by step, but we are training him to be the best in the world," his coach Hadi Rezaeigarkani told the Rio 2016 website
Making a vital save in the men's gold medal match against Bosnia & Herzegovina Sunday, he returns from Rio a champion.
READ: Iran's volleyball ace, the tallest Paralympian history
THE ARMLESS ARCHER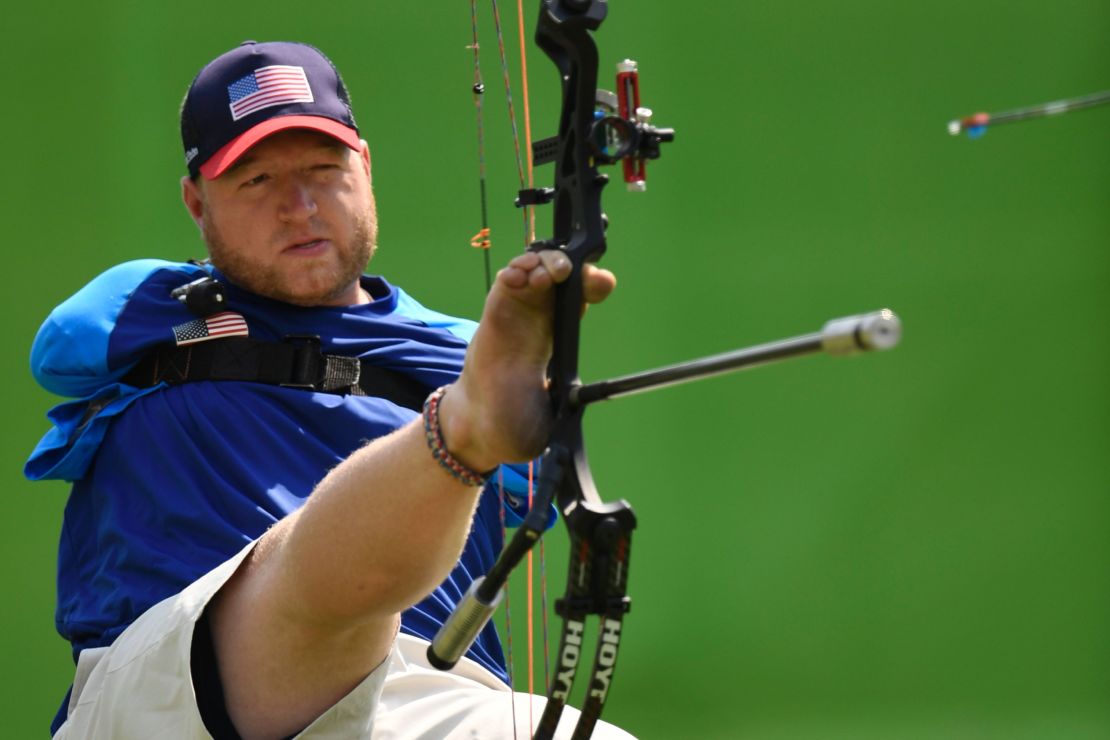 The simple desire to put food on the table motivated Matt Stuzman to take up archery seven years ago
"I couldn't find a job. I was pretty depressed," the Kansas City resident admits. "No guy who has kids feels good about not being able to take care of them."
But the distinctive technique Stutzman initially mastered to hunt has catapulted him to worldwide fame.
The 33-year-old holds the Guinness World Record for archery's farthest accurate shot, hitting the target with no more than his feet and shoulders from 283.47m away to take the record previously held by an able-bodied competitor.
A silver medalist in London four years ago, Stutzman bowed out in the last eight this time around – losing to Brazil's Andre Muniz de Castro by a single point (141-142).
But, beyond the bullseyes, this Paralympian defies the odds every time he picks up his bow.
Memorable moments
FACE FIRST ONTO THE PODIUM
As Barbara Niewiedział fell face first onto the Rio track, she could have been forgiven for wanting the ground to swallow her up.
But, as the Polish athlete tentatively got to her feet to survey the scoreboard, it emerged her tumble had proved uncommonly timely, bringing her the bronze medal in the women's T20 400-meter final ahead of her Malaysian rival by just four-hundredths of a second.
Talk about winning by a nose…
THE FAIRYTALE OF ALEX ZANARDI
In one of the most emotive moments of Rio 2016, former F1 driver Alex Zanardi won paracycling gold on the eve of the 15-year anniversary of the crash that could have taken his life.
Both his car and body were severed in two at Germany's Eurospeedway that day; his heart stopped seven times, and the Italian was read the last rites with less than a liter of blood left in his body.
But refusing to let his devastating injury define him, he now calls his accident one of the greatest opportunities of his life.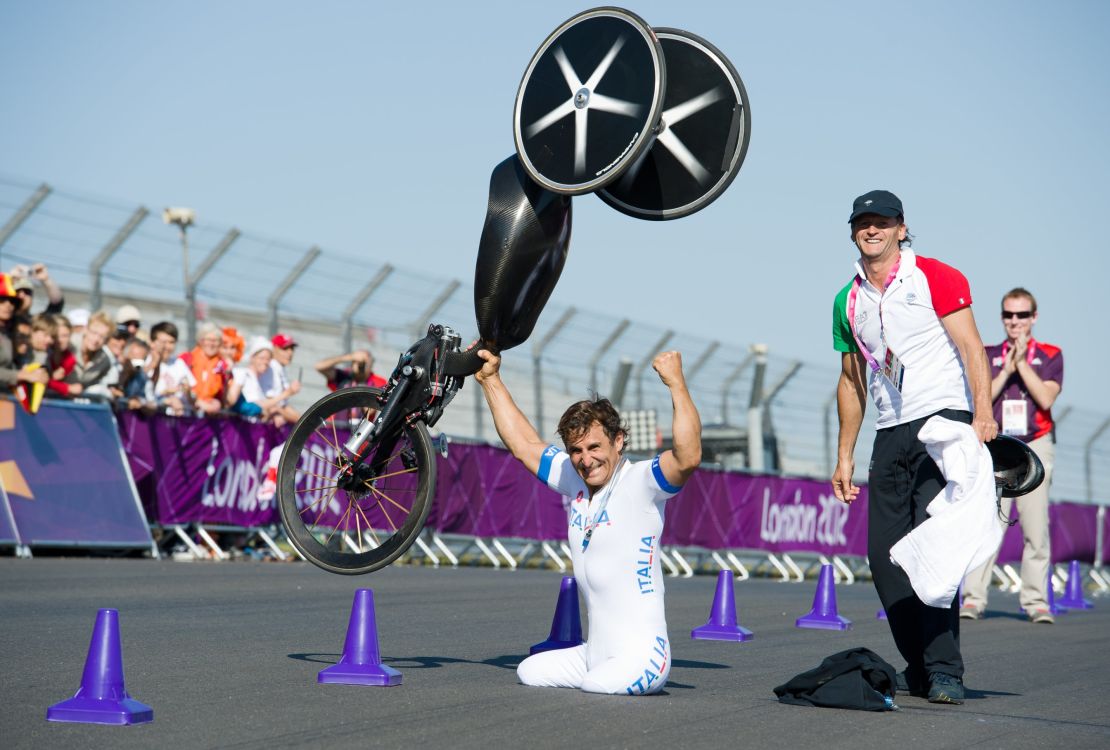 "Normally I don't thank God for these type of things as I believe God has more important stuff to worry about, but today is too much, I had to raise my eyes and thank him," Zanardi told reporters after the race.
"I feel my life is a never-ending privilege."
Zanardi went on to win silver in the H5 men's road race a day later, before adding a second gold in the H2-5 mixed team relay.
GRANDMA'S GIFT INSPIRES
Having collapsed to the floor in anguish after his Paralympic table tennis final defeat four years ago, Great Britain's Will Bayley crowned Rio 2016 gold by clambering up onto the table in elation.
A yellow card for his exuberance was a small price to pay as the 28-year-old hugged everyone from the umpire to English comedian Johnny Vegas.
But his triumph may never have been achieved without a gesture from his late grandmother.
As Bayley battled through both cancer and arthrogryposis as a young boy, her gift of a table tennis table sparked a lifetime's passion.
And, having initially celebrated like footballer Eric Cantona to the dismay of his Brazilian competitor Israel Pereira Stroh, he eventually broke into floods of tears on live television, telling official UK broadcaster Channel 4: "This is for my grandma. I miss her and I hope she's watching me."
Superstars
DAME SARAH STOREY
While Great Britain basks in its best Paralympic performance since 1984, the legendary Sarah Storey continues to cross the line first, collecting three cycling golds in Rio to take her overall tally to 14 across two sports.
The 38-year-old had previously won five Paralympic swimming medals, starting out at Barcelona 1992 when only 14 years old.
Over two decades on, having becoming a mother in the aftermath of London 2012, she finished the C4-5 individual pursuit in her fastest time yet.