Story highlights
Almost half of Japan's singles are still virgins
Experts say everything from the stagnant economy to interest in anime is to blame
Japanese millennials just aren't having sex.
That's according to a government survey published last week, claiming that 42% of men and 44.2% of women – almost half of Japan's millennial singles aged between 18 to 34 – are virgins.
While some prefer it that way, others would like their fortunes to change, with 85.7% of men and 89.3% of women harboring hopes of marriage in the future. The survey did not look at same-sex partners.
Japan's lack of interest in sex is blamed on everything from a stagnant economy to Japanese manga fans favoring fantasy over reality.
Changing social norms
Japan has one of the world's lowest birthrates and is home to a severely aging population, with a recent survey finding 34.6 million Japanese aged over 65.
But despite, the government's attempts to boost the number of marriages and children, this year's survey results from the National Institute of Population and Social Security Research, don't reveal a swerve in the right direction.
Nancy Snow, a professor of public diplomacy from the Kyoto University of Foreign Studies, told CNN that changing social and economic norms contributed to the decrease in relationships between men and women.
"Men are making about a third to half of what they used to make during Japan's economic boom years in the 1980s. Some men's sense of self is tied to their salary and they feel threatened by women who are empowering themselves," said Snow.
She explained that the income decrease made men in Japan feel less confident in attracting Japan's increasingly successful class of women, who have become used to earning their own money and putting themselves first.
"While men are going from a cradle to grave trajectory, there are a lot of professional women with disposable incomes, who think that marriage might not just be worth it," said Snow.
'Solving the virgin problem'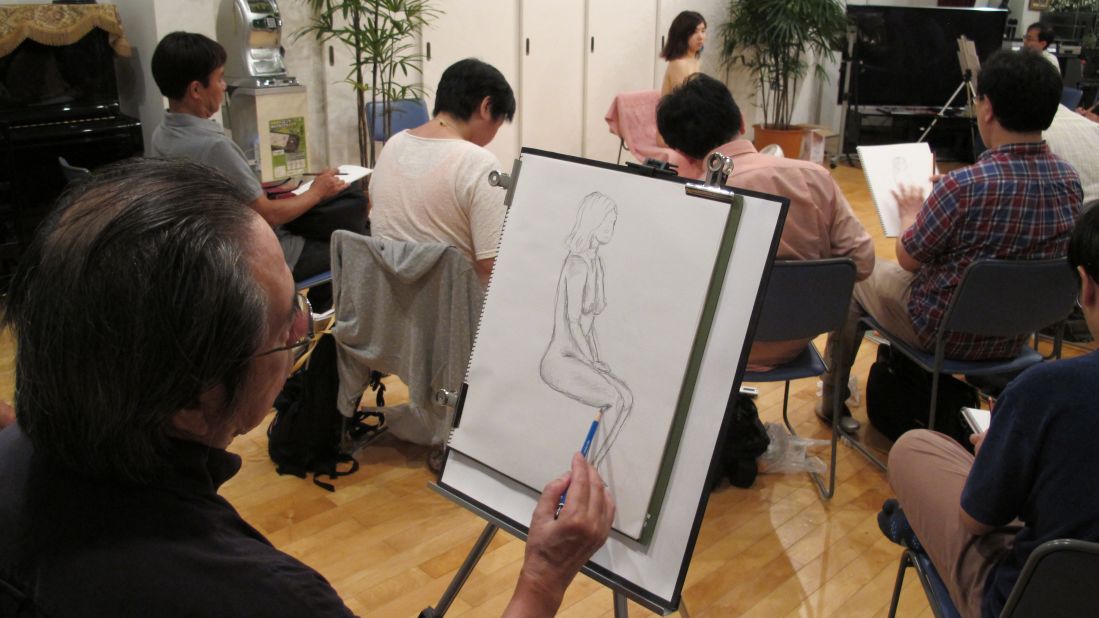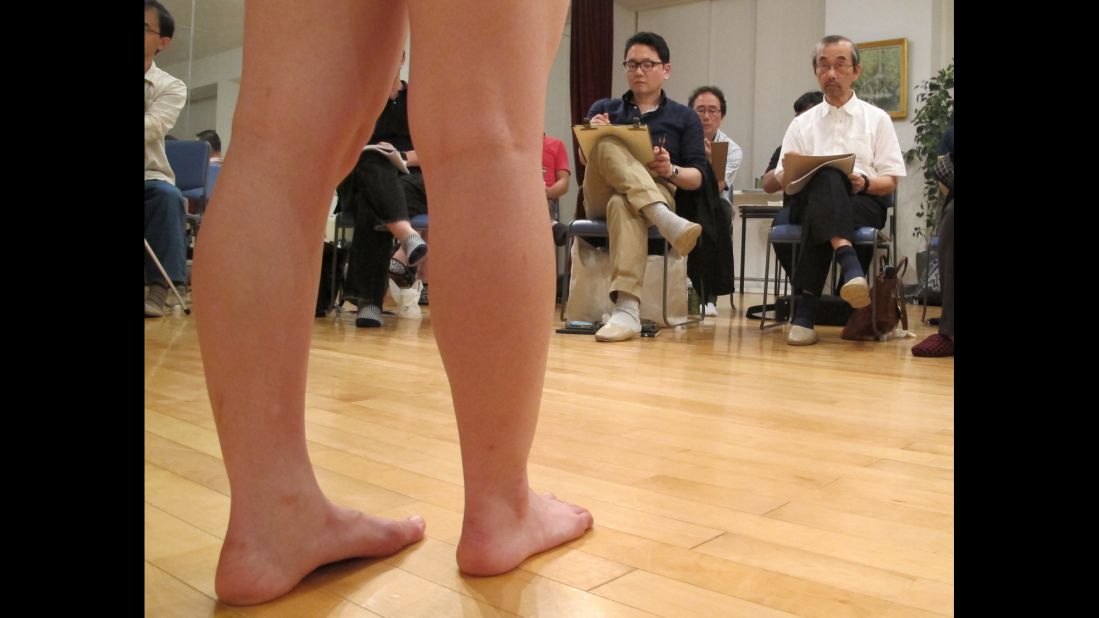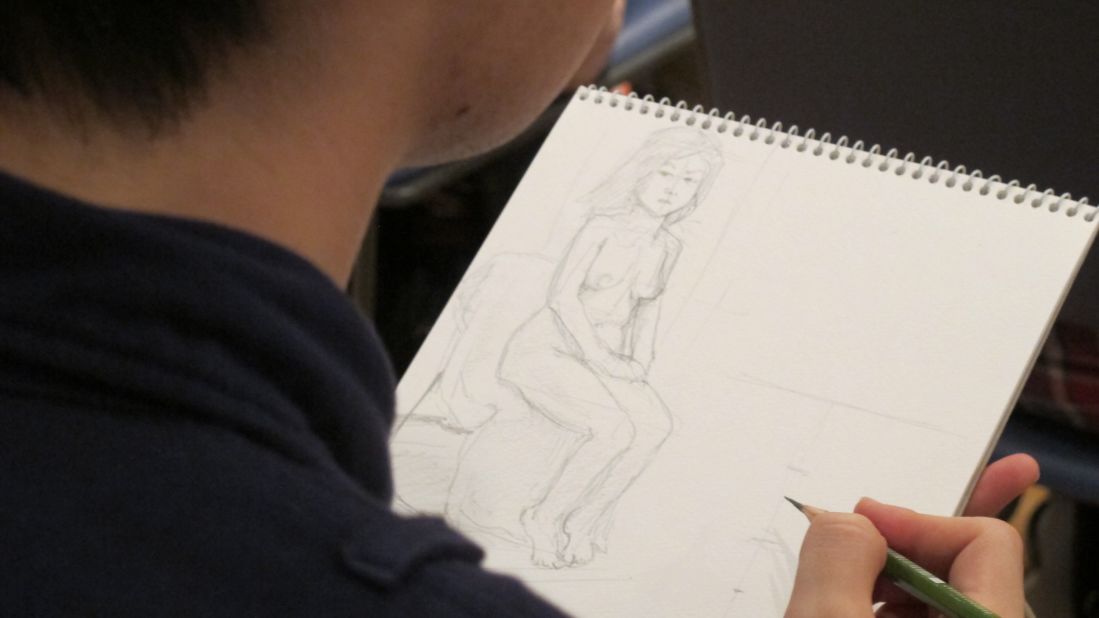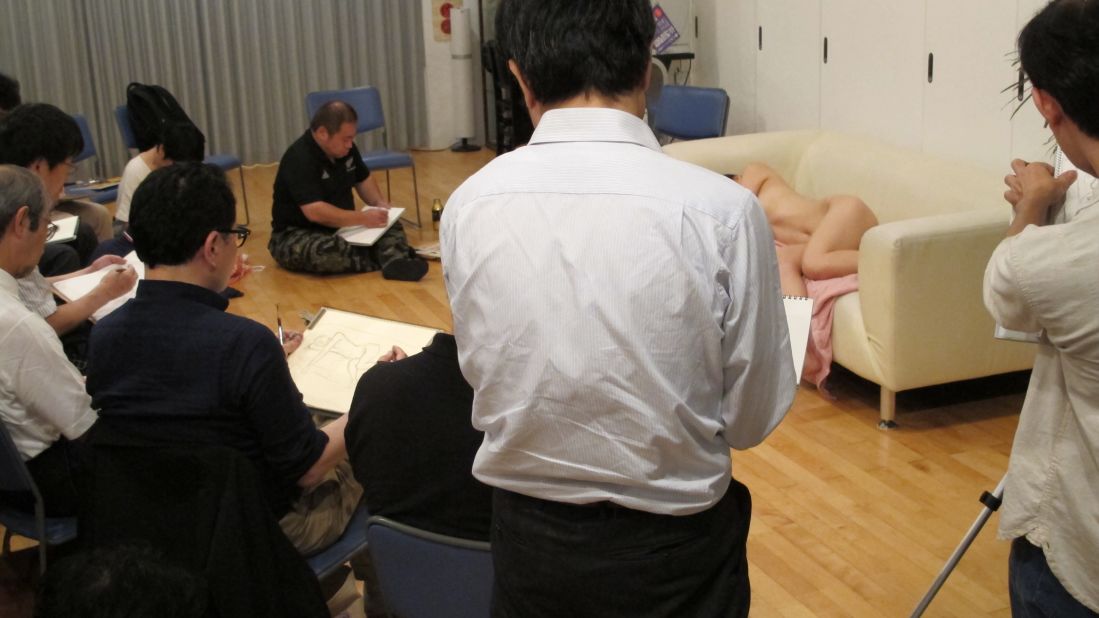 Inspiring Japan's middle-aged virgins
There are support groups for men who want to overcome their anxiety of approaching women.
White Hands, a Tokyo-based non-profit offers regular nude art classes, where mostly middle-aged men sketch naked female models. The classes, complete with textbooks, also try to help people feel more comfortable with their sexuality.
Class organizer Shingo Sakatsume, who calls himself a "sex helper," understands how growing interest in the fantasy world of anime is leading single men to choose entertainment over real love and sex.
"By solving the virgin problem, I think we can solve many other problems related to sex," Sakatsume, told CNN in 2015.
Snow asserted that such nude art classes could potentially be more helpful if there were also women on hand to draw naked male models.
"Here's an opportunity to bring men and women together – they could have wine to break the ice and communicate more," said Snow. "To just make it men looking at a female model perpetuates the problem."
Is 35 the new 25?
Though the Japanese population is aging at a breakneck speed, Snow said that the latest survey only looked at young people as data sets and didn't take into account their specific stories or circumstances.
"If you're living until you're 90, then putting off having a dating partner till your thirties until you've found yourself might seem rational – there's a lot more self-exploration going on," said Snow.