Editor's Note: This article was originally published on September 22, 2016. It has been updated to reflect recent developments.
Story highlights
Indian army says it conducted "surgical attacks" along the disputed border
Pakistan denies that the site of the attack was a terrorist base
Could India and Pakistan really go to war?
This is a question that has long been purely rhetorical - and almost absurd. After all, both countries have long been nuclear powers, a deterrent that encompasses the lives of a combined 1.4 billion people. Both nations have also seen some years of relative peace along their border, a break from the wars that pockmarked the 20th century.
And yet.
Today the question seems less absurd, and more urgent. India is claiming to have launched what it calls a "surgical strike" across what is known as the Line of Control with Pakistan. India's version of events is that its strike attacked a terrorist launching pad. Pakistan denies that the site of the attack was a terrorist base, pointing out that two of its soldiers have been killed.
India and Pakistan's bitter dispute in Kashmir explained
The latest flashpoint - a major escalation - comes after 18 were killed in an attack on an army base in Indian-administered Kashmir on September 18. At the time, the director-general of military operations for the Indian Army announced that the terrorists responsible for this attack carried gear which had "Pakistani markings."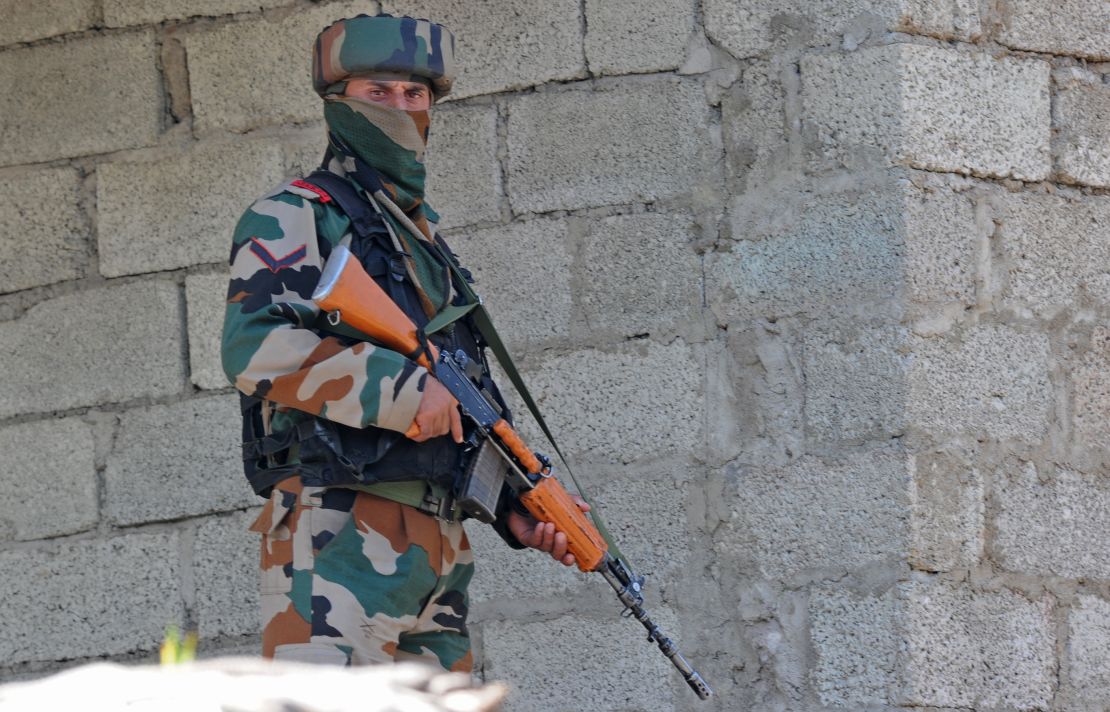 The allegation unleashed a torrent of fury on social media.
"Pakistan is a terrorist state and it should be identified and isolated as such," tweeted Rajnath Singh, India's home minister.
Ruling Bharatiya Janata Party's Secretary General Ram Madhav took to Facebook. "For one tooth, the complete jaw," he posted, seeming to imply a disproportionate retaliation.
On India's many TV news channels, a steady drum beat calling for war gained momentum, reaching a crescendo of sorts in primetime.
Arnab Goswami, the host of the country's most-watched English news hour, expressed rage at Pakistan: "We need to cripple them, we need to bring them down on their knees."
One of his guests, a retired army general, went a step further: "We must be seen as inflicting punishment on Pakistan by non-terrorist means … the nation needs a catharsis!"
But what about the ready nuclear arsenals both countries possessed? Surely that would be a deterrent?
The retired army man, Major General G. D. Bakshi, had a clear answer: "Pakistan is one-fifth the size of India. If we fire even a part of our arsenal, most of it will be on the Pakistani Punjab, from where the Pakistani army comes: Not a crop will grow there for 800 years!"
"Let's stop self-deterring ourselves," he cried.
Pakistan put together a terse response.
Sartaj Aziz, the foreign affairs adviser to Pakistan's Prime Minister, issued a statement saying the country "categorically rejects the baseless and irresponsible accusations being leveled by senior officials in Prime Minister Modi's government."
Pakistan's Ministry of Foreign Affairs spokesman told CNN that India was "desperately looking for ways to deflect the world's attention from the situation in Indian-administered Kashmir," referring to the protests and unrest there.
And emotions have boiled over on the Pakistani side, too.
On September 20, an Indian journalist was reportedly asked to leave a press briefing by the Pakistani foreign secretary.
"Remove this Indian," were the words an official used in Hindi, according to NDTV, the Indian news channel whose reporter was purportedly forced to walk away.
Ground realities
"It's easy to get carried away by the public rhetoric we're seeing," says Ajai Shukla, a former Indian army colonel who is now the strategic affairs editor of Business Standard.
The September 18 attack is not the first deadly attack on Indian soil that New Delhi has accused Pakistan of having a hand in.
In January, another Indian military base was attacked in northwestern Punjab, not far from the border with Pakistan. And then there were the Mumbai attacks in 2008 in which 164 people were killed.
While Indian officials continue to link those attacks to the Pakistan government, Islamabad has consistently denied any involvement.
In each of these terror attacks, and others like them, there have been calls for a strong Indian response.
"When it makes decisions, the (Indian) government is guided by realities, not by a public outcry," says Shukla. "They realize that if they do attack Pakistan it does not play out in India's favor."
Shukla points out that India is not strategically prepared to launch an attack – which he says is a "failure of the planning process."
One also cannot ignore the fact that Pakistan has the 11th biggest army in the world, says Shukla.
"We're in a symmetrical relationship," he says. "The consequences of any form of attack are far worse than people realize."
Perhaps one difference with the September 18 attack, as compared with previous ones, is that some of the calls for an Indian retaliation are coming from within the government itself, which may necessitate action if only to save face.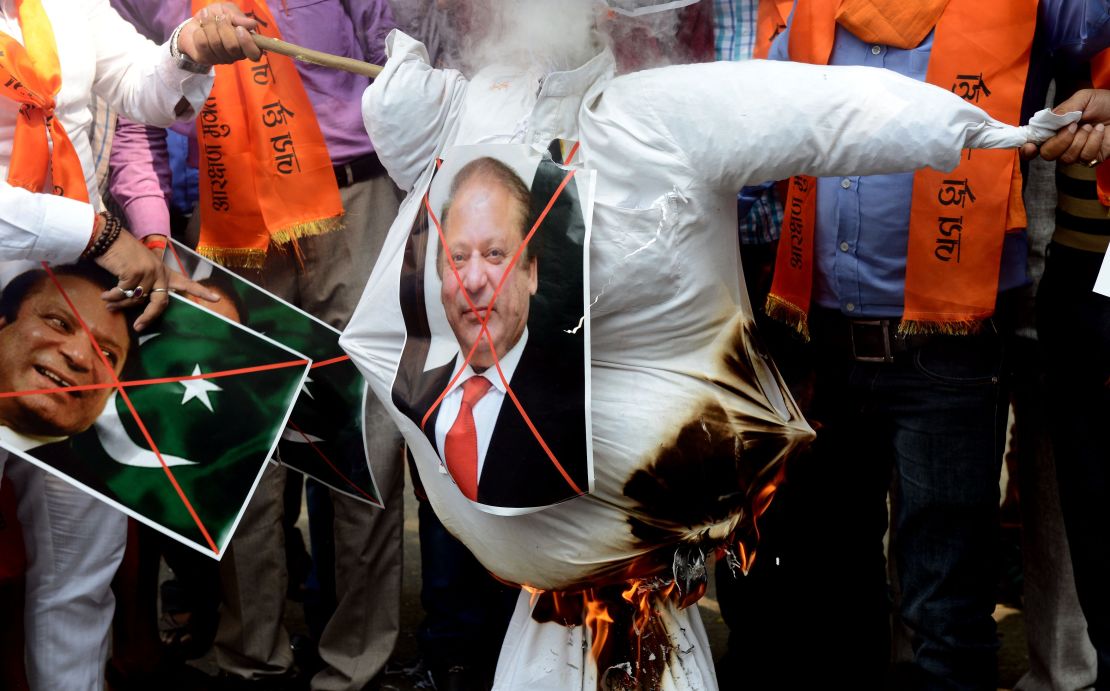 Pakistan is watching the rhetoric in India very closely, says Mosharraf Zaidi, an Islamabad-based commentator who has previously served as the principal adviser to the country's foreign minister.
"The sentiment of hurt and anger in India is understandable," says Zaidi. "But the Indian assertion that the attackers were from Jaish-e-Mohammad, within a mere three to four hours of the attack, and the notion that the group is an extension of Pakistani policy, is completely counterintuitive to even the worst, most cynical notions of Pakistan."
Zaidi says that while Islamabad may once have been supportive of groups that operated in Kashmir in the 1990s, Pakistan had long eschewed that path, with consistent and public statements from the Prime Minister and the army chief.
"In 2016, that would be a suicidal policy. Pakistan is a country that is trying to stitch together an economy. It is trying to market itself as a hub of trade for countries like China," Zaidi said.
India's tough rhetoric and calls for isolating Pakistan are a bonanza for hawks on both sides, says Zaidi: "It undermines the voices of reason."