Story highlights
Great Green Wall would be world's largest living structure
The 4,700-mile long line of trees would stop Sahara's advance
Local projects in Niger have delivered spectacular success
A 7,700-kilometer wall of trees, running through 11 countries along the southern frontier of the Sahara Desert.
That's what the African Union proposed in 2007, a "Great Green Wall" that was to be the largest living structure on the planet.
The purpose was to provide a mighty barrier against the advance of the Sahara, and to reverse the plague of desertification spreading drought, famine and poverty through the Sahel region.
The Great Green Wall Initiative for the Sahara and Sahel Initiative (GGWSSI) has since gained rocket boosters. Today, the Initiative has 21 African countries participating, over $4 billion of pledged funding, and heavyweight partners from the World Bank to the French government.
The projects has sky-high ambitions; to restore 50 million hectares of land, provide food security for 20 million people, create 350,000 jobs, and sequester 250 million tons of carbon.
Work is already well underway. The GGWSSI recently claimed that 15% of trees have been planted, largely in Senegal, with four million hectares of land restored.
But the grand vision rests on a suspect premise.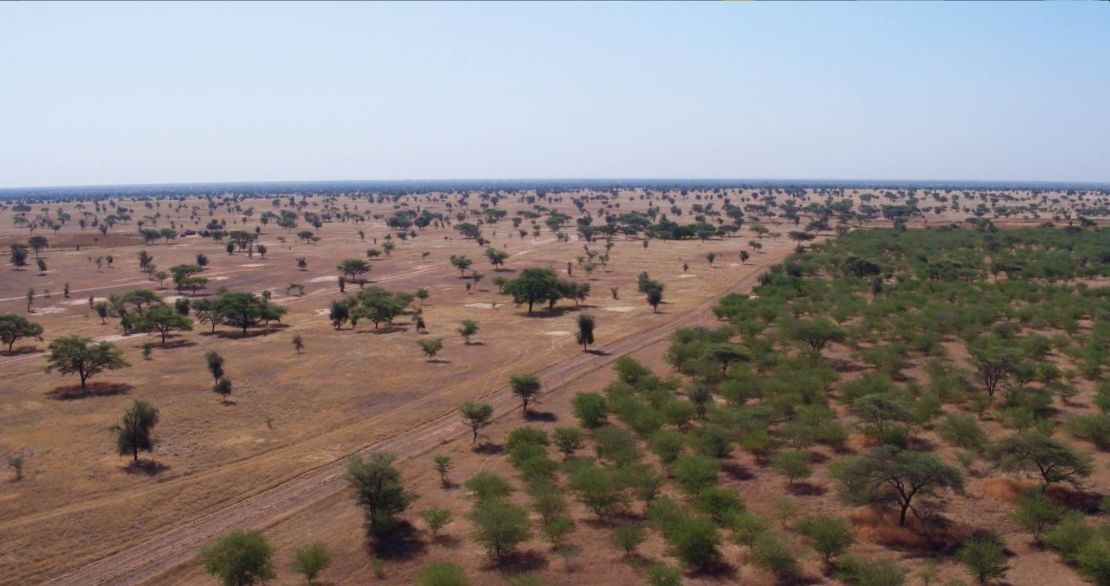 Desert diagnosis
There is a consensus among scientists that that the Sahara Desert is not advancing.
"The southern edge of the Sahara Desert moves up and down according to long-term climate cycles," says Dr. Jonathan Davies, head of the Global Drylands Initiative at the International Union for the Conservation of Nature (IUCN). "The data shows that over the last 20-30 years it has actually retreated north by about 200 kilometres."
Davies acknowledges the misery that desertification has inflicted on the predominantly pastoral communities of the region, but he says this is occurring due to a mix of factors including climate change, over-development and unsustainable land management, rather than an expanding Sahara.
There is also evidence that planting trees is a wasteful, inefficient approach to land restoration. A previous initiative in the Sahel region found that 80% of trees died within two months without water or protection.
But an alternative model is demonstrating how to succeed in the battle against desertification.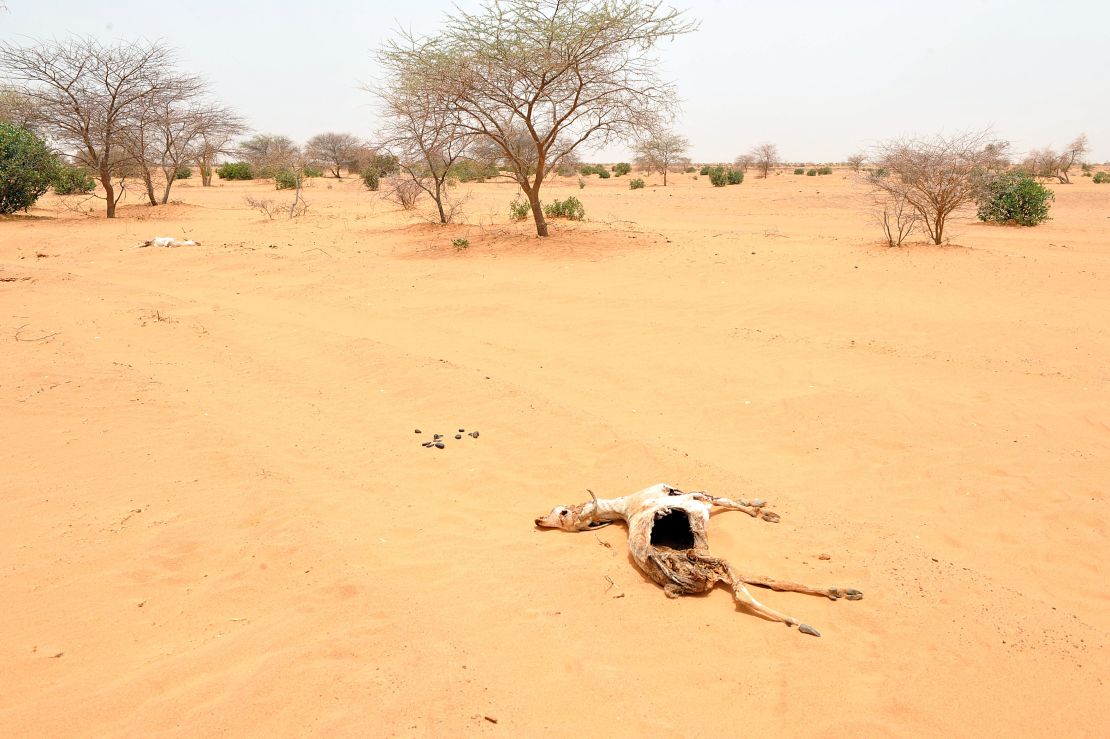 Green shoots
Niger is one of the poorest countries in the world. Yet its farmers have been able to revive vast tracts of arid land with minimal investment.
"Niger has seen the largest positive transformation in the whole of Africa," says Chris Reij, a sustainable land management specialist and Senior Fellow of the World Resources Institute, who has worked for decades in the Sahel.
The farmers of Niger practice natural regeneration of the land, using innovative practices such as reviving the roots of plants and trees, and digging "half-moon" pits to store water. Trees destroyed during droughts are allowed to recover over years, and then carefully maintained.
These methods have succeeded in restoring five million hectares of land, and around 200 million trees. Reij estimates this delivers an additional 500,000 tons of cereal grain a year, which is enough to feed 2.5 million people. The investment amounted to less than $20 per hectare.
A critical factor was the weakness of the Niger government, says Reij, which allowed farmers to reclaim trees that had previously been the property of the state, and restore them to health. He is convinced that success must come from the bottom up, rather than through top-down interventions.
"We need enabling agricultural development policies and enabling forestry laws," he says. "Unless the accent is put on empowering millions of smallholders to protect and manage trees, it won't be possible to overcome land degradation."
The practice of "farmer-managed natural regeneration" (FMNR) has since spread beyond Niger, and Reij points to successes in Malawi and Ethiopia where farmers have been allowed to control the process.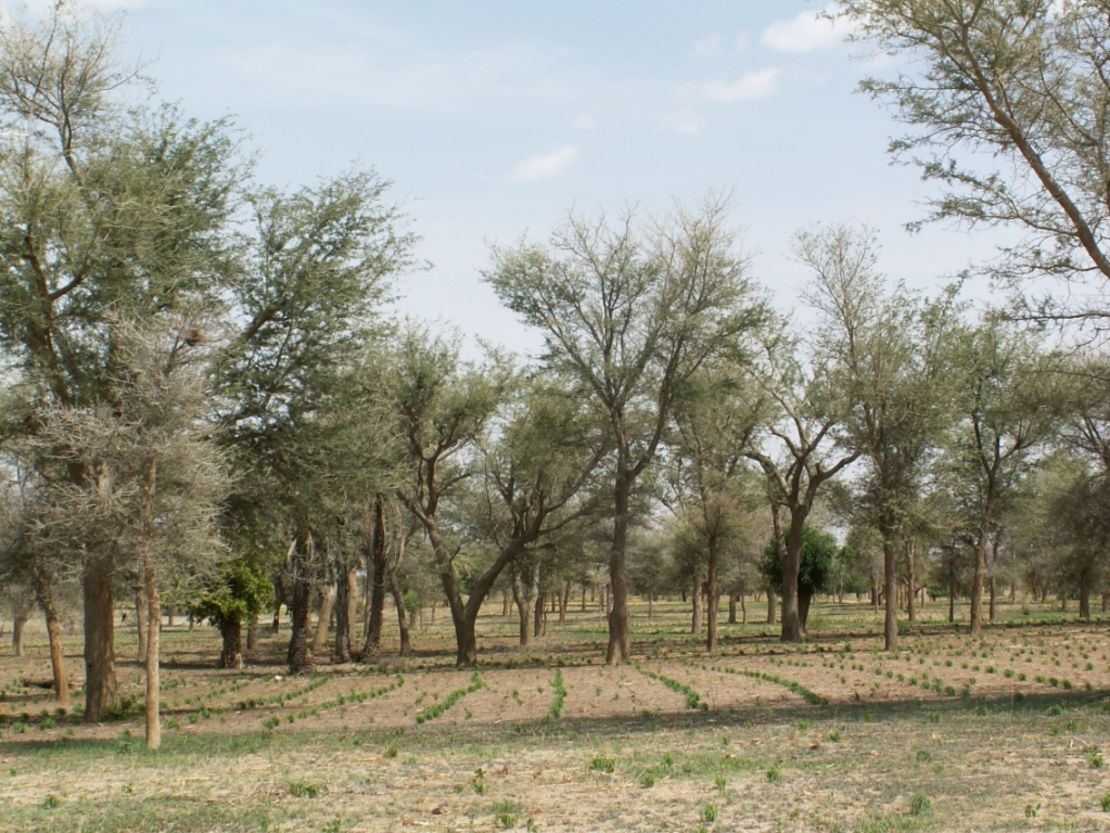 Wider adoption
Great Green Wall partners have recognized the progress of Niger, and the lessons have been incorporated into their programs.
The Food and Agriculture Organization (FAO) is leading initiatives in Burkina Faso, Mali, and Niger using water conservation techniques and native crops, which have delivered impressive results.
"We are looking at restoration with a bottom-up approach," says FAO Foresty Officer Nora Berrahmouni. "It's not about planting x or y, but identifying species with the local communities and then supporting them. Sometimes you don't need to plant anything, just to assist the natural regeneration of land."
Behrrahmouni agrees with Reij that supporting low-cost, grass-roots work offers the best hope of reviving degraded landscapes.
"We can be really transformational if we build the capacities of communities to do it themselves," she says. "Money is not the issue; the issue is capacity…If we invest in the real human capital of this region we can really achieve our objectives."
There is a growing movement to redefine the Great Green Wall as something closer to a mosaic, abandoning plans for a vast forest in favor of a patchwork of greening initiatives tailored to local conditions.
"Our vision is a line of sustainably managed Sahelian landscapes that includes trees, managed wetlands, sustainable farmland, and well-protected rangeland," says Davies.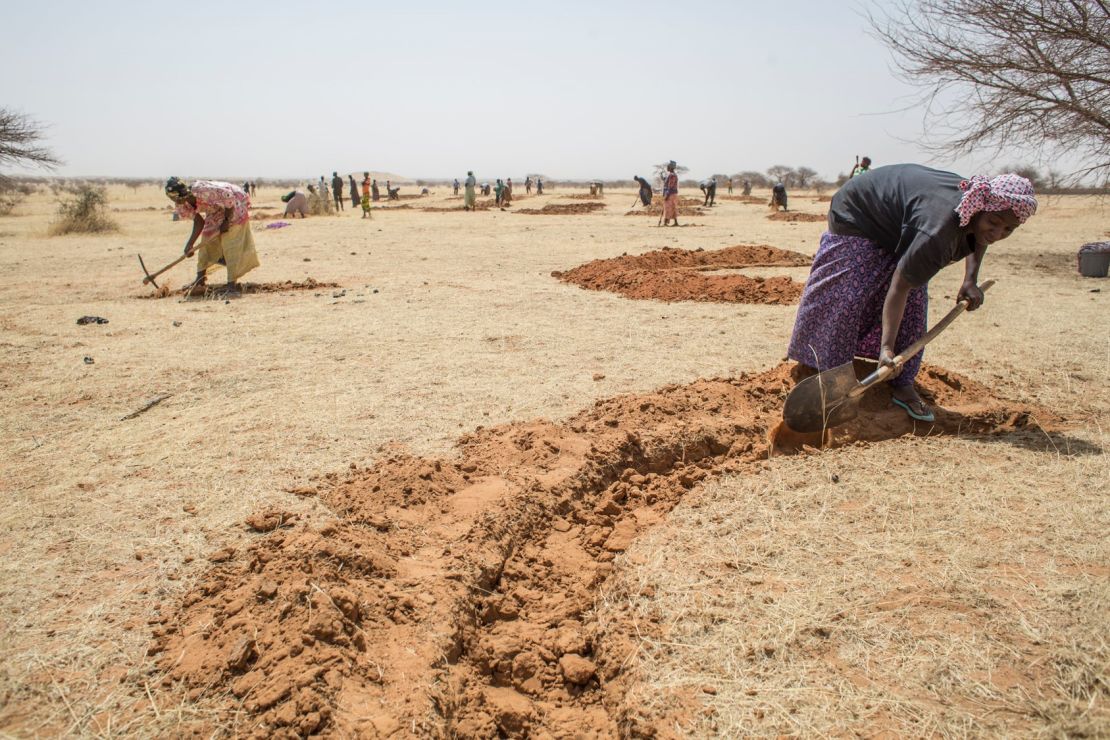 Changing course
The GGWSSI is listening to the experts and adapting its approach, according to the Initiative co-ordinator Elvis Tangem.
"The program has moved from forestry to sustainable land and water management," he says. "The ambition remains the same but the activities have changed."
Tangem lists several innovative, local programs under the Great Wall umbrella, from creating value chains for shea butter in Burkina Faso, to re-introducing lost animals in Senegal for eco-tourism.
But the co-ordinator acknowledges the challenge of applying common principles to all members, as each country is pursuing its own national action plan, and there is limited oversight.
Many land management experts in the region are skeptical that governments accustomed to centralized power will allow local leadership on such a critical issue as land restoration, and whether they are prepared to forego huge donor investments to support low cost initiatives.
But if member states and partners can sacrifice the intoxicating vision of the Great Green Wall for a more flexible approach, they could yet deliver on its spectacular promise.