Story highlights
Senator Leila de Lima says she fears for her life
She had been leading a committee investigating President Duterte's drug war
Senate hearings resumed Thursday hearing evidence from former hitman Edgar Matobato
A leading Philippines politician and critic of President Rodrigo Duterte says she has been forced to leave her home because of fears over her safety.
"I don't feel safe. The truth is I am not safe," Senator Leila de Lima told reporters on Thursday.
"They are violating my rights to security, rights to privacy."
De Lima was dramatically removed as head of the Senate Justice and Human Rights committee – which is investigating extrajudicial killings related to Duterte's anti-drug war – earlier this week.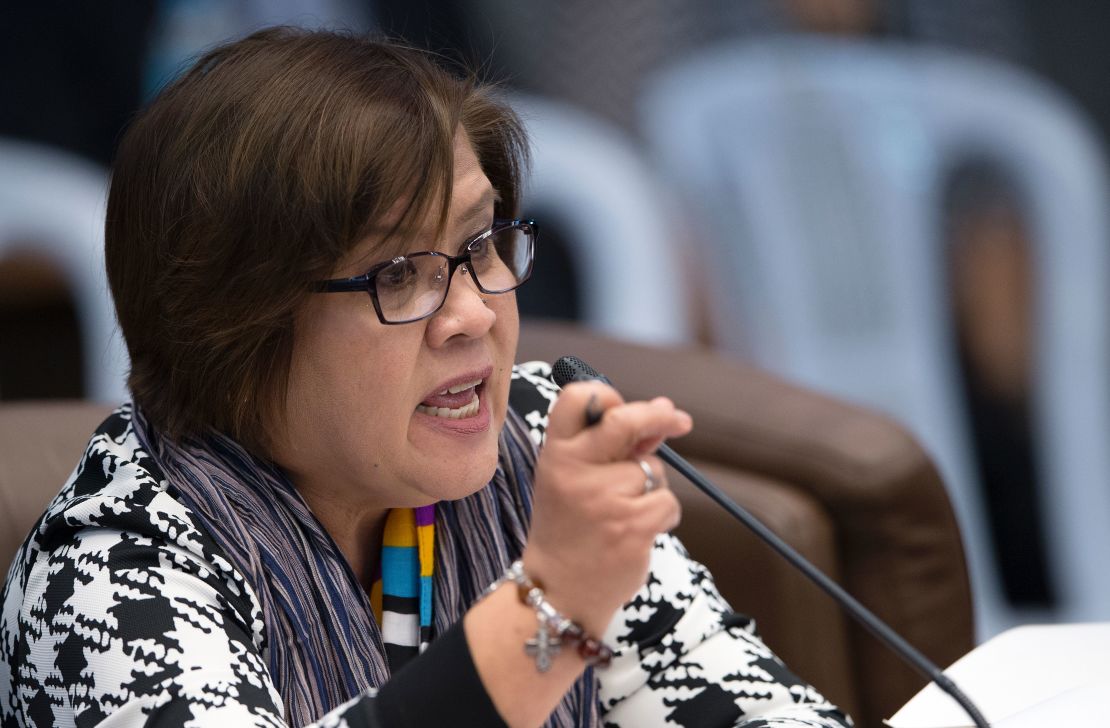 The House of Representatives, which is dominated by allies of Duterte, then launched an investigation into allegations of corruption during De Lima's time in the justice department.
De Lima said she was not confident whether Philippines security agencies would protect her.
"Can I rely on the government and (Philippines National Police) for safety or (National Bureau of Investigations) for my security? Can I rely on the (Armed Forces of the Philippines) to give me security? What is my choice?"
Showdown at the top of Philippines politics
"It is unfortunate that opposition to this administration ‎would amount to a threat to one's life," Edwin Lacierda, a former spokesman for Pr