Story highlights
Photographer Teun Voeten visited Sinjar, an Iraqi town recently liberated from ISIS
He encountered a town in ruins -- and people who remain in fear
In August 2014, Iraqi forces and Kurdish Peshmerga fighters set out on a mission to help Yazidi people trapped on Mount Sinjar.
Food dropped from the skies and tears poured from the eyes of civilians young and old, desperate to escape the deadly grip of ISIS.
"I've been doing this job for more than 10 years," said CNN's Ivan Watson at the time. "I have never seen a situation as desperate as this, as emotionally charged as this."
Teun Voeten, who traveled to the town of Sinjar last month, shares a similar sentiment. The Dutch photographer has covered conflict and war around the globe for about 25 years, yet nothing quite compares to what he saw in the northwestern corner of Iraq.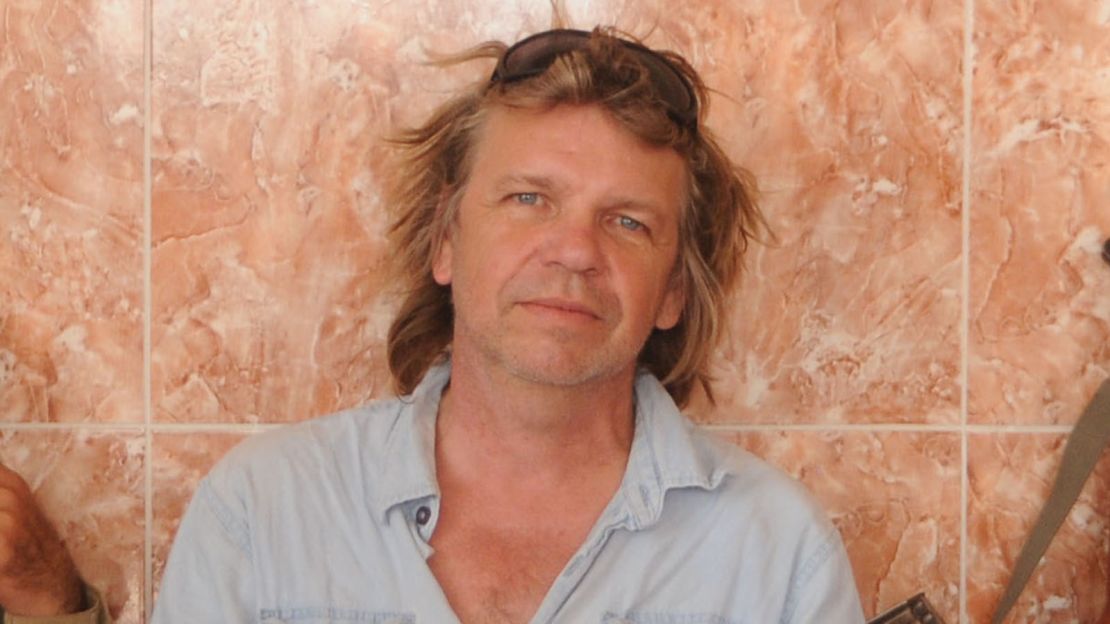 "All of it was completely destroyed, and when I say completely, I mean completely," Voeten said. "I was really shocked. I had just not seen this before. I was thinking, 'What is going on with the human race?' "
It was in the early hours of August 3, 2014, when ISIS fighters stormed into Sinjar. They were intent on wiping out the Yazidis, a Kurdish-speaking minority group whose beliefs draw from Zoroastrianism, an ancient Persian religion, as well as Christianity and Islam.
"ISIS thinks they are entitled to exterminate another group because they don't have the same interpretation of religion," Voeten said. "It's absolutely horrifying, and I have not seen this before in any other war – this very misplaced sense of superiority that ISIS has. And I think it's one of the most extreme forms of modern fascism we have."
The Yazidis' territory is of strategic significance to ISIS. Running through Sinjar is what's known as Highway 47, a route stretching from Mosul, Iraq – an ISIS stronghold – to Raqqa, Syria, the capital of the terrorist group's self-proclaimed caliphate. Via the highway, ISIS moves vital components of their organization: fighters, fuel, weapons, money.
ISIS executed Yazidi men and boys and committed acts of sexual violence and rape against women and girls, among other crimes, according to a United Nations report. (PDF)
"ISIS has committed the crime of genocide as well as multiple crimes against humanity and war crimes against the Yazidis, thousands of whom are held captive in the Syrian Arab Republic where they are subjected to almost unimaginable horrors," the report said.
More than a year later – after an estimated 5,000 Yazidis were killed and about 500,000 were displaced – Sinjar was liberated by Peshmerga and Yazidi fighters, along with the support of American airstrikes. But as Voeten shows us, the wrath of ISIS remains visible pretty much everywhere you look in the region today. The terrorists may be gone, but they cannot be forgotten.
Voeten says that many of the Yazidis who fled two years ago have not come back. This is because there's nothing to come back to; Sinjar is a shattered and destroyed place. And it's also because there's still no guaranteed safety; ISIS and their frontlines are only miles away.
"People just don't feel comfortable," Voeten said. "You absolutely stay away from (ISIS) and you don't take any risks. I've been in a lot of war zones, and normally you can always talk your way out if you are arrested or held. But this is a different ball game."
Voeten, who has a background in architectural photography and anthropology, shot his photographs with a Hasselblad film camera. His black-and-white photo series is a documentation of destruction, where every image is rich in tone and texture.
You can sense the emptiness, the loss of life. You can feel the rubble – jagged and sharp – scraping underneath your feet. You don't need to see deep-red bloodstains to know the people of Sinjar have suffered.
"What I gathered from what was left, (Sinjar) must have been an amazing, beautiful town with some very old mosques, with some very old churches and very old houses, beautiful architecture," Voeten said. "Of course if you look at the war, you have people that are killed, loss of human life. But you have also destruction of the physical environment, of the cultural heritage, of the architecture."
Voeten calls his photo series "In the Ruins of Sinjar." It's a matter-of-fact title, he says, because there's no need to be poetic or literary about it – Sinjar is in ruins.
"It's an illustration of destruction on a scale I have rarely witnessed before," he said about his work. "I don't have a political message. I don't have a political agenda. I know what is right and what is wrong. I think killing people is wrong and reducing a town to rubble is wrong."
Teun Voeten is a Dutch photojournalist represented by Panos Pictures. You can follow him on Facebook and Twitter.