The body of former Israeli Prime Minister and President Shimon Peres was laid to rest Friday in a funeral attended by world leaders flanked by heavy security.
Early Friday morning, Peres' casket was loaded onto a hearse for the drive from the Knesset – the Israeli parliament of which he was a member for more than 45 years – to the national cemetery at Jerusalem's Mount Herzl where he was buried.
The key moments
Israeli Prime Minister Benjamin Netanyahu shakes hands with Palestinian Authority President Mahmoud Abbas.

Obama says presence of Abbas "is a gesture and a reminder of the unfinished business of peace."

US President Bill Clinton says Peres "started off life as Israel's brightest student, became its best teacher, and ended up its biggest dreamer."

Netanyahu on Peres: "Israel grieves for him, the world grieves for him, but we find hope in his legacy, as does the world."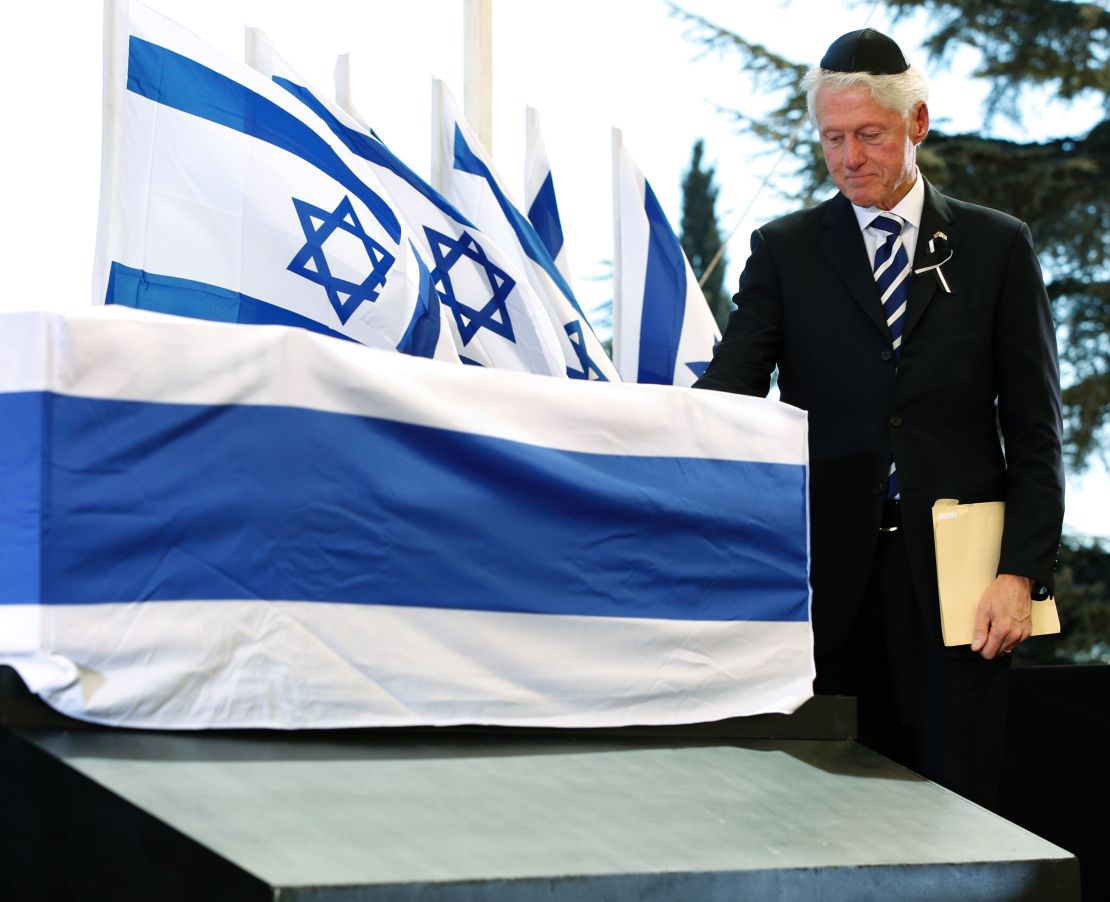 World leaders
Palestinian Authority President Mahmoud Abbas will attend the funeral of former Israeli President and Prime Minister Shimon Peres on Friday, Abbas' office said.
A video tweeted by a spokesman for Israeli Prime Minister Benjamin Netanyahu showed him shaking hands with President Abbas.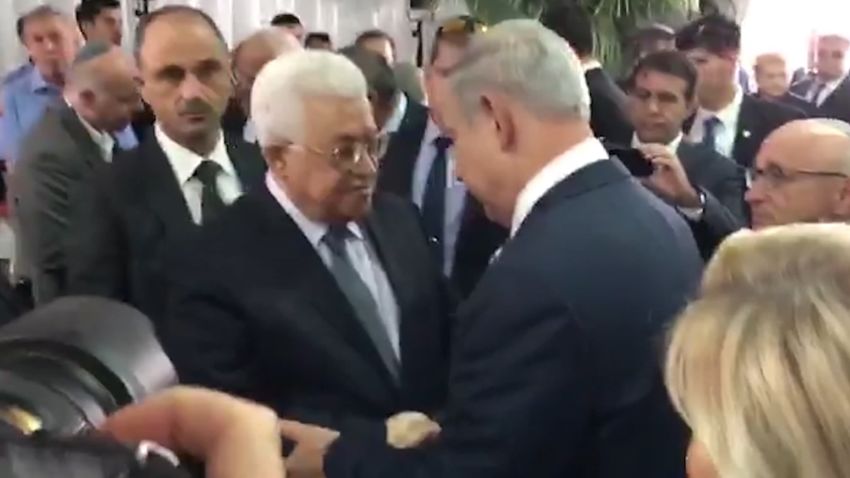 Abbas, Netanyahu shake hands at service
The moment appears to have taken place before the two leaders entered the funeral.
Abbas took his seat in the large white tent on Mount Herzl, while Obama sat next to Chemi Peres, one of Shimon Peres' sons.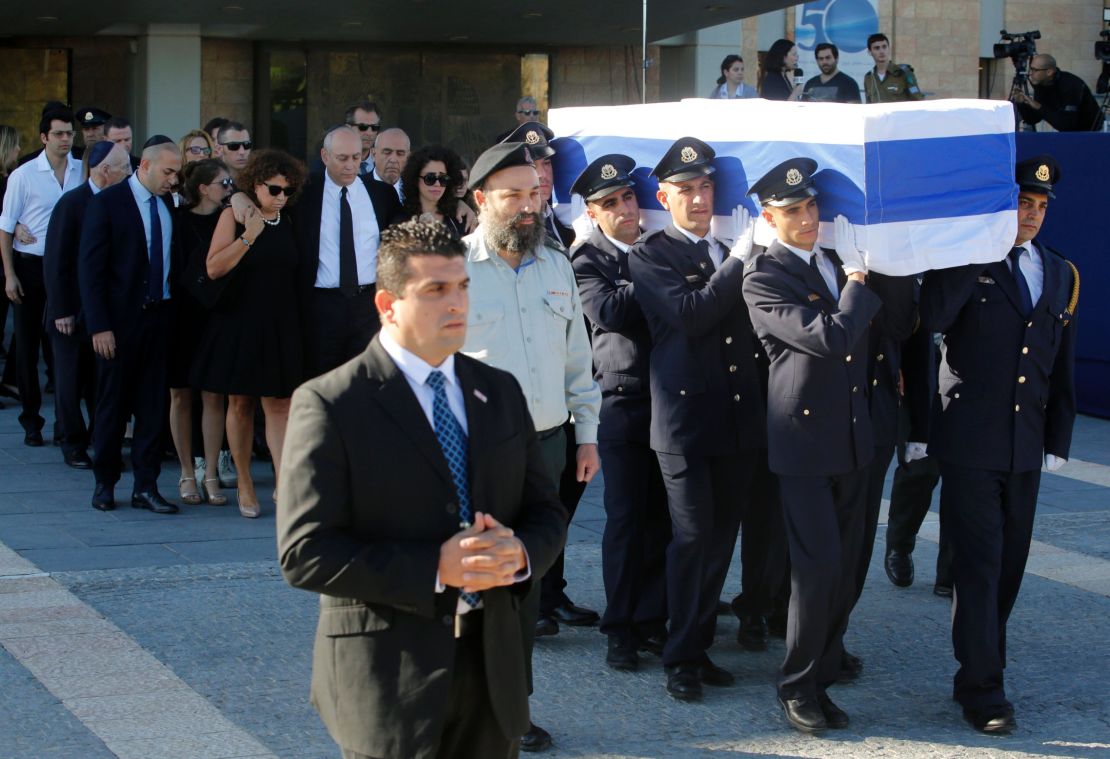 An estimated 25,000 people have already paid respects to Peres, Knesset spokesman Yotam Yakir said about eight hours after the public visitations began.
Israel Police spokesman Micky Rosenfeld told CNN Thursday that there was "no concrete intelligence whatsoever" about any potential attacks.