Story highlights
Vote follows mass protest against proposed ban
Poland has some of Europe's tightest abortion laws
Poland's parliament has withdrawn proposed legislation that would have imposed a near-total ban on abortion in the country.
Members of parliament in the lower house, the Sejm, voted overwhelmingly against the controversial bill by 352 votes to 58, with 18 abstentions.
The vote follows a nationwide strike against the proposed ban on Monday which saw thousands of protesters take to the streets across Poland.
Goverment pledge
The draft bill was the result of a citizens' initiative by the conservative think-tank Ordo Iuris, which gathered 450,000 signatures in favor of tightening abortion legislation, forcing parliament to debate it.
The proposed legislation would have made abortion illegal in all cases, except where there was a direct danger to the mother's life. It would also have made abortion punishable with a five-year prison term.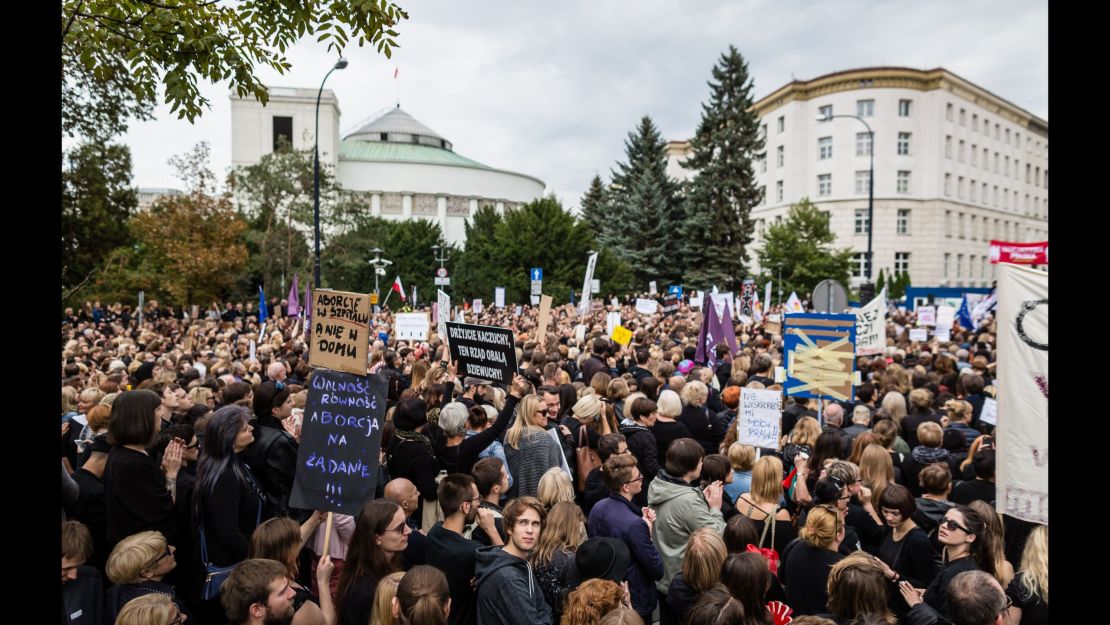 Speaking after Thursday's vote, Jaroslaw Kaczynski, head of the ruling party – the Law and Justice Party (PiS) – said that although he was in favor of the "protection of life," he thinks the bill would have the opposite effect.
Prime Minister Beata Szydlo also called for the protection of life during pregnancy and announced three pledges, including a new program to support families who decide to give birth to, and raise, children who have disabilities from "difficult pregnancies."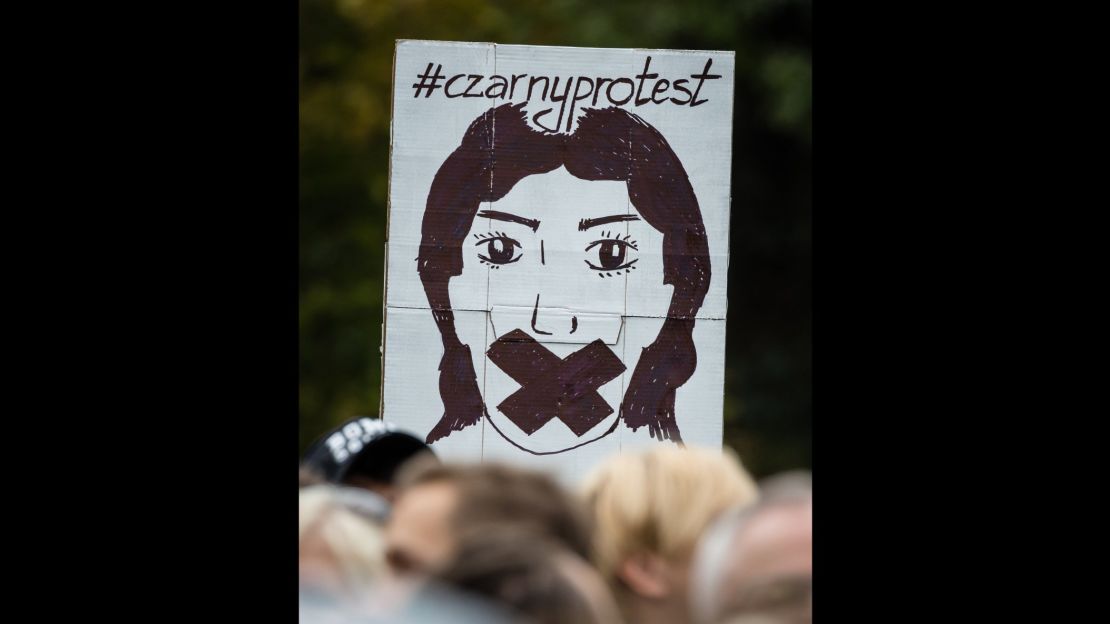 Poland, a staunchly Catholic nation, already has some of the strictest regulations in Europe when it comes to abortion.
Current law allows abortion through the 12th week of pregnancy if the woman's health or life is endangered, if the pregnancy results from a crime, or if the fetus is irreparably damaged.
European politicians from various liberal parties welcomed the news of the proposed ban's rejection on Twitter, which is being seen as a victory for womens' rights following the protests earlier this week.
On Monday, thousands of women in Poland took the day off work and school to take part in a pro-choice march to mark what organizers called "Black Monday".
There were also displays of solidarity from individuals and groups, including activities in Berlin, London and Chicago.
The day of action was inspired by a 1975 women's strike in Iceland.
CNN's Artur Osinski contributed to this report