Story highlights
American-raised Nigerian to build Africa's first STEM campus of its kind
After MIT, Obinna Ukwuani decided to follow his dreams of opening school
He's taking many risks, but long-term he hopes to make a difference
Most graduates of the prestigious Massachusetts Institute of Technology (MIT) in Boston have their choice of six-figure-salary jobs after graduation.
But for one graduate, a different calling has meant he's sacrificed a comfortable life and taken a big risk to follow his dream: to open Africa's first STEM (Science Technology Engineering Mathematics) campus in Nigeria.
Nigerian-American Obinna Ukwuani, who grew up in Washington D.C., went back to Nigeria for eighth and ninth grades as his family felt it was important for him to know his roots. He had a revelation when he returned during his freshman year at MIT.
"I met up with my peers, the friends and classmates I'd met during my time there and it was shocking to see how far behind me they were. It was a very real experience for me," says Ukwuani. The edge, he realized, was due to his schooling in the United States. The imbalance he recognized, he says, "was an injustice."
"In the U.S., if you work hard, you'll be fine in this life. So I had that moment where I knew I wanted to improve things in Nigeria."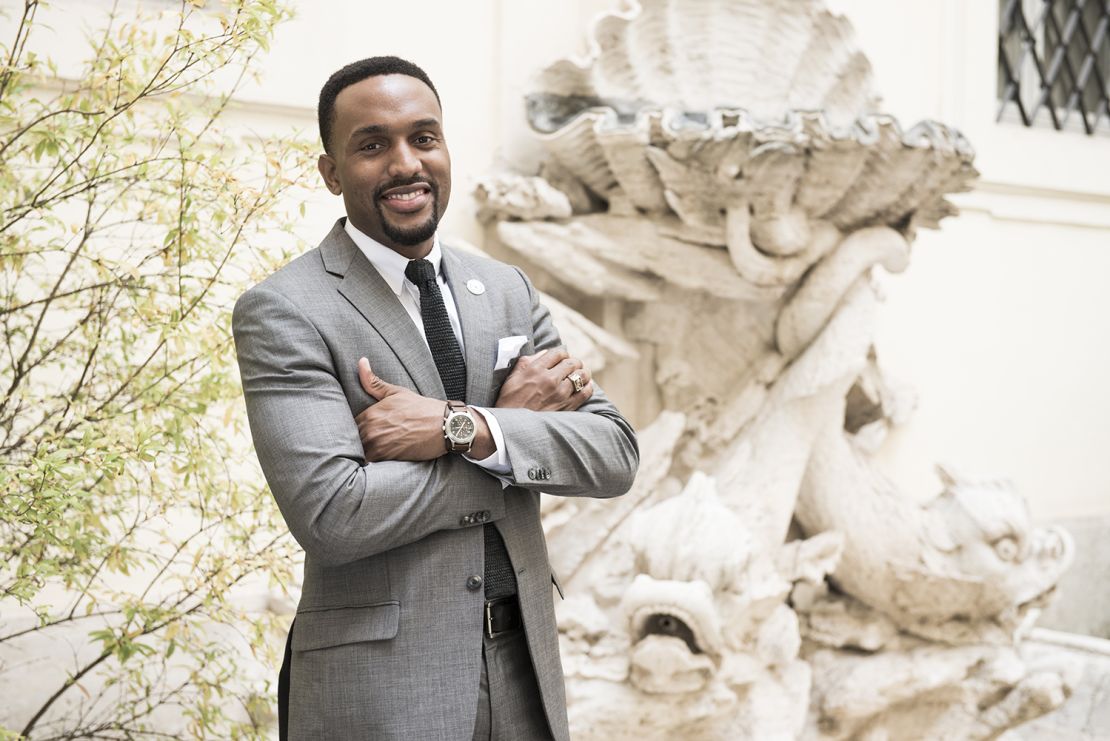 Robotics boot camp
Ukwuani's sudden realization eventually led to the launch of a robotics summer school in Lagos for high school students from 2012 to 2014. The Exposure Robotics Academy taught 113 boys and girls from 17 states around Nigeria how to code and build robots.
The five-week residential program hired MIT students to mentor Nigerian high school students in a program sponsored by Shell Oil.
Recently, a documentary based on the program, "Naija Beta", won "Best Documentary Film" at the Roxbury International Film Festival. He's hoping on repeating the experience with a new STEM school.
Taking risks
It's early days but initial investment for the school, to be called Makers Academy, is happening, and Ukwuani's sleepless nights are starting to pay off.
"I really believe in what I'm doing," he says.
After writing a business plan, Ukwuani spent five months shopping it around before four investors came forward, each offering a $50,000 investment.
"It's a long-term model. It could be a decade before they get their money back," he says.
Makers Academy
Ukwuani believes Nigeria's biggest issue presently is that the country doesn't produce anything. "We import everything, and it comes back to education. We're not doing a good job," he says. He's hoping to change that. When the school opens in Abuja (he projects this will happen in 2018 or 2019), Ukwuani is aiming for 600 students living on the Makers Academy campus.
While there are other schools in Africa offering STEM education, the Academy would be the first innovation center where students have access to tools such as laser-cutters, 3D-printers, woodworking equipment and more, says Ukwuani.
Similar to himself, the students will possess a certain proficiency in mathematics and an aptitude for building things.
"I was taking things apart when I was 10 years old. If you had purchased a remote control car, I would rip it apart and put it back together," recalls Ukwuani.
The current economic situation in Nigeria could be a benefit, he says. The recession is forcing people to bring kids studying abroad back to Nigeria. "Now more than ever we need more options – and we don't have them." Hopefully Makers Academy will be the first of many for Nigeria's youth.