Story highlights
State of emergency declared for first time since ruling party came to power 25 years ago
It comes after months of escalating protests around the country
The Ethiopian government on Sunday declared a six-month nationwide state of emergency following months of anti-government protests.
It is the first time since the ruling party came to power 25 years ago that a state of emergency has been put in place in Ethiopia.
The country's prime minister said via state media that the steps were taken to restore order following escalating protests around the country.
Among those protesting are Ethiopia's largest ethnic group, the Oromos, who make up at least a third of the country's 100 million people.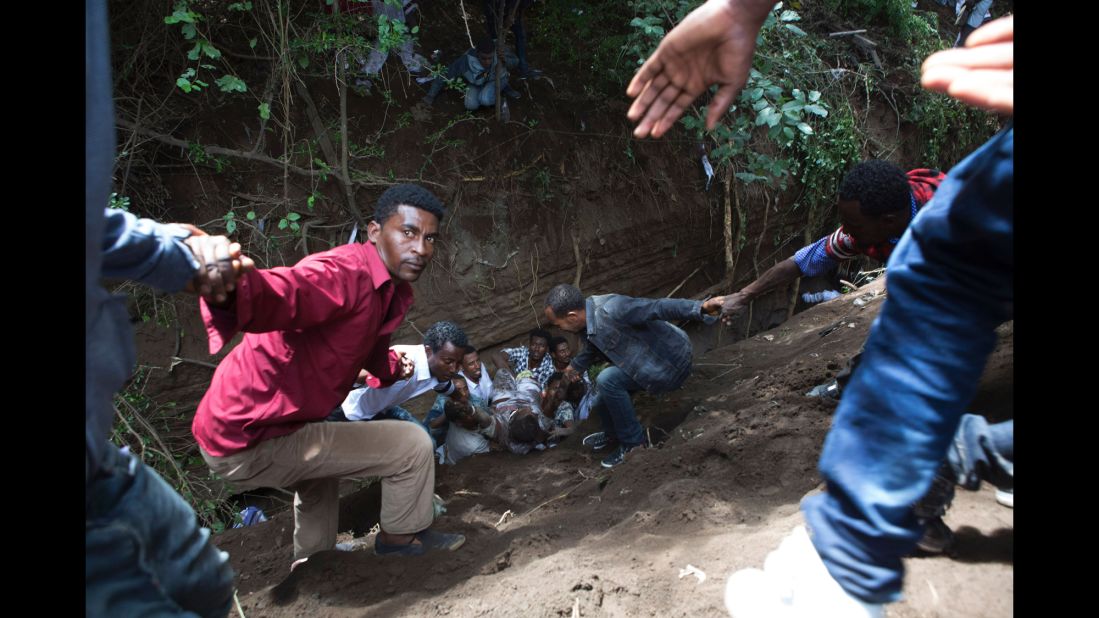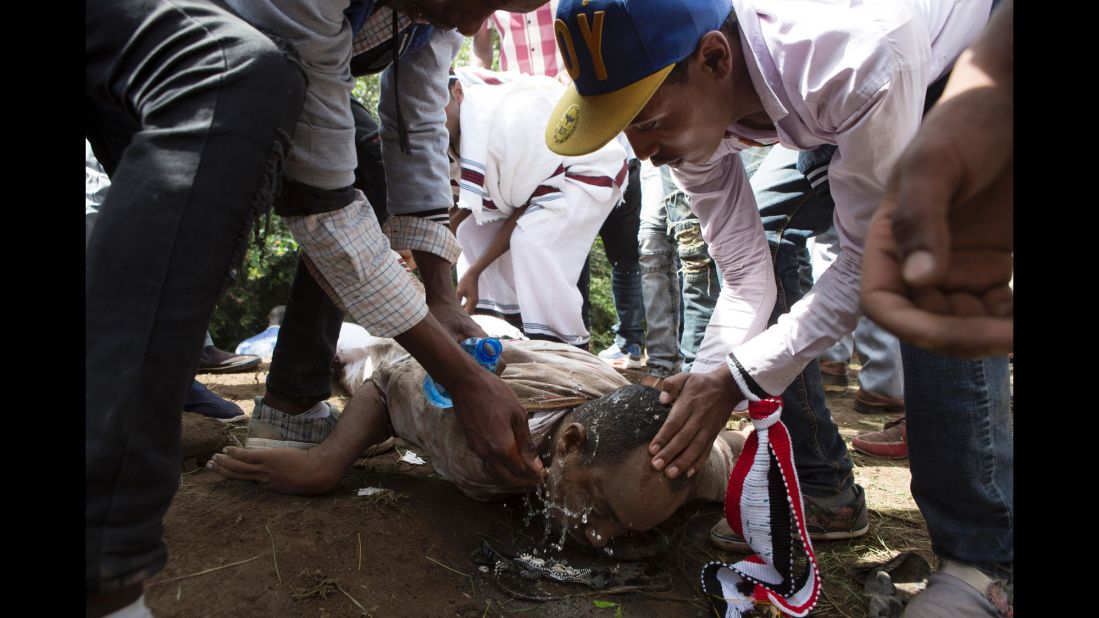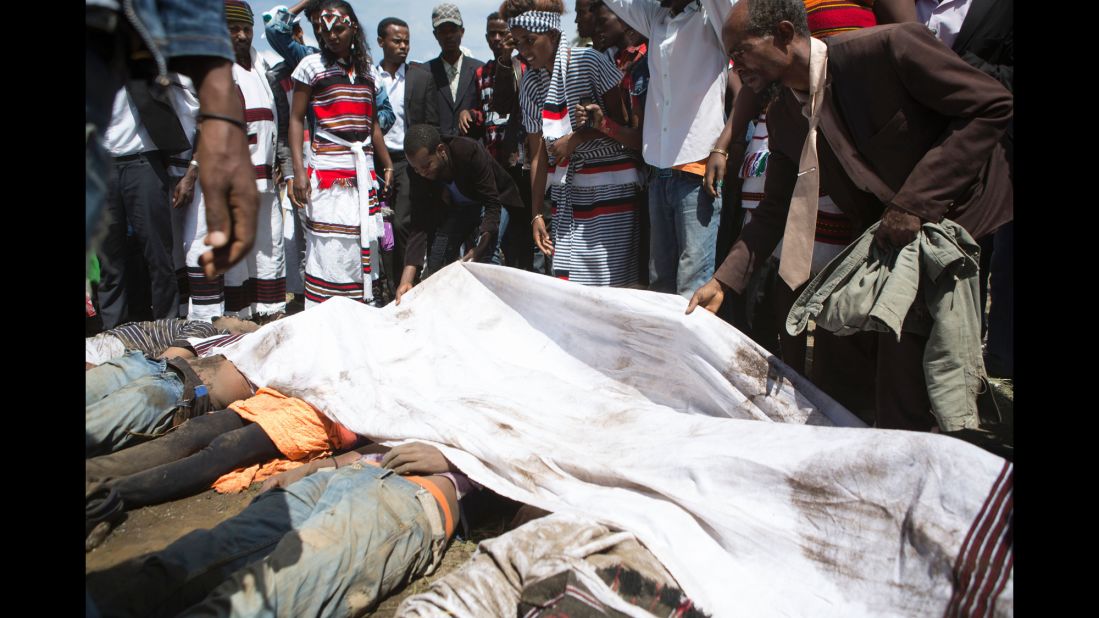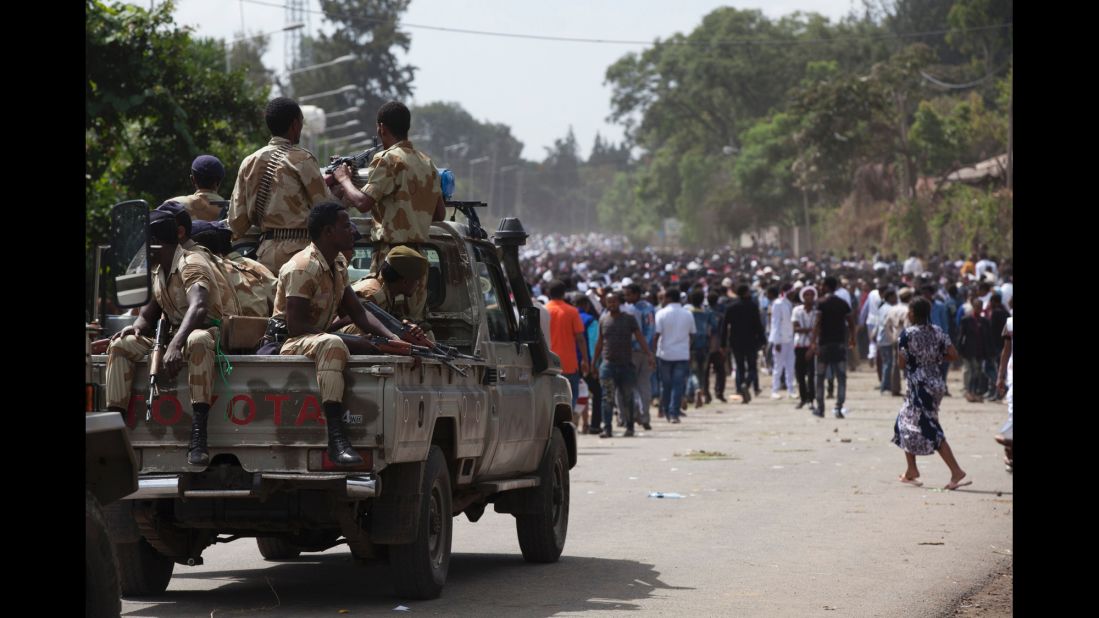 Ethiopia Oromo deaths
But they have been marginalized for decades, with tensions rising recently as the government promoted development that took over Oromo farmland.
Prime Minister Hailemariam Desalegn said: "The state of emergency was declared following a thorough discussion by the Council of Ministers on the loss of lives and property damages occurring in the country.
"We want to put an end to the damage that is being carried out against infrastructure projects, health centers, administration and justice buildings," he said, according to local media reports.
The state of emergency took effect Saturday.
According to local media, officials in the country have shut down mobile Internet service and blocked social media in most parts of Oromia, the largest of Ethiopia's nine regional states.
Protests have raged in the country since at least 52 people died on October 2 during the Oromo holy festival known as Irreechaa.
Activists in Ethiopia disputed the government's accounts and the official death toll of 52. They say security forces fired bullets and tear gas on the crowd and that more than 500 people died.
However, the government blamed "troublemakers" for the clashes, and disputed claims security forces fired on protesters.
Communications minister Getachew Reda told CNN: "Of the people's bodies who were collected, they do not have any bullet wounds whatsoever.
"They were killed in the stampede. The security forces were mostly unarmed..There was no force involved on the part of the security forces."
During the 2016 Rio Olympic Games, Ethiopian marathon runner Feyisa Lilesa protested against what he said was unfair persecution of the Oromo people by the Ethiopian government.