Watch the second presidential debate tonight at 9 p.m. ET on CNN and CNN.com.
(CNN) —
Donald Trump will live to fight another day – but it took the nastiest, most bitterly personal presidential debate in recent memory for the Republican nominee to stanch the downward plunge.
Trump's campaign was in free fall when he entered the debate hall Sunday night, reeling from the revelation of a 2005 video in which he spoke of women in lewd and sexually aggressive terms. The video sparked a dramatic rebuke of Trump, with dozens of Republicans in Washington and around the country saying the billionaire should step aside and let his running mate, Indiana Gov. Mike Pence, lead the GOP ticket.
The icy tone was set early when decades of tradition eroded as Trump and Clinton declined to shake each other's hand.
A scorched earth debate, on The Daily David Chalian
Trump fought back in the only way he knew how – throwing out a battery of vicious counter punches. He vowed to prosecute Clinton if he is elected, and then throw her in jail. With her husband and daughter in the audience, Trump branded Bill Clinton a serial abuser of women hours after appearing alongside several women who allege the former president assaulted them.
CNN's Reality Check Team vets the claims
Trump seemingly dismissed the significance of the vulgar language he was caught on tape using toward women a decade ago, apologizing for his conduct but repeatedly saying his remarks were just "locker room talk" that did not reflect his real character.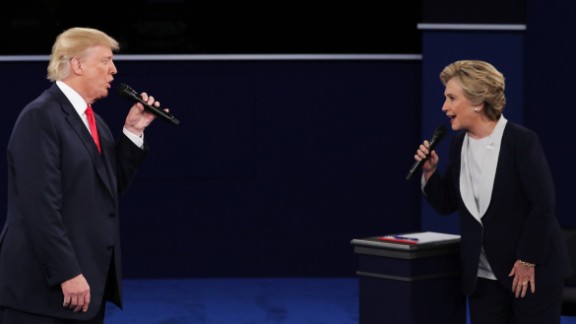 Photos: The second presidential debate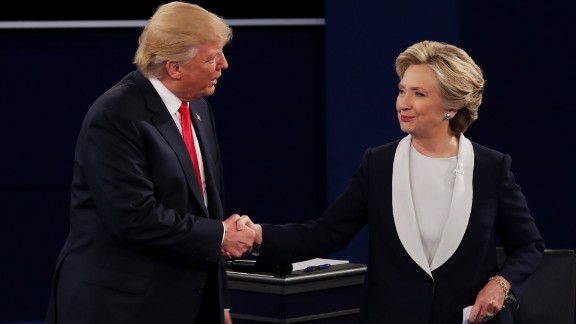 Photos: The second presidential debate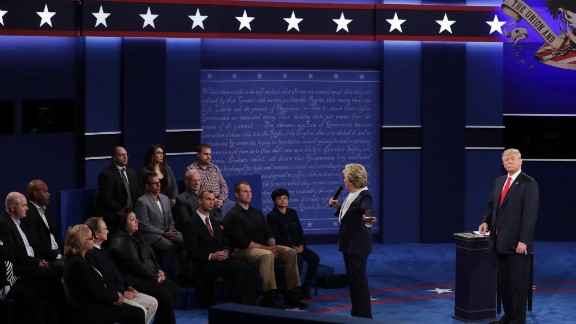 Photos: The second presidential debate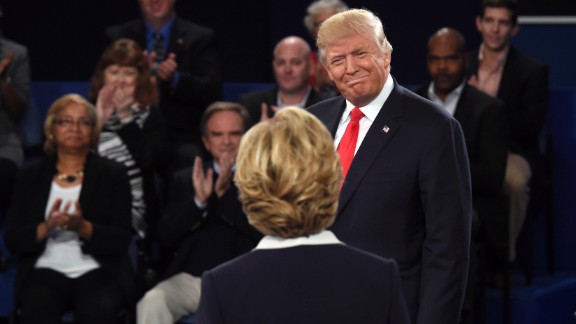 Photos: The second presidential debate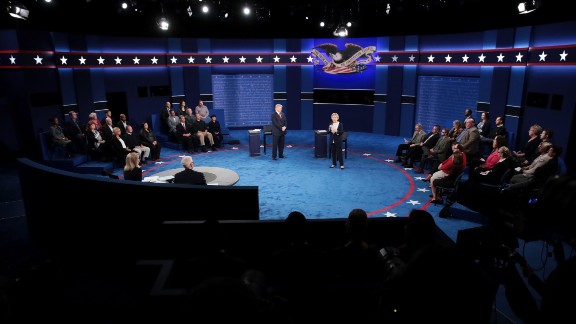 Photos: The second presidential debate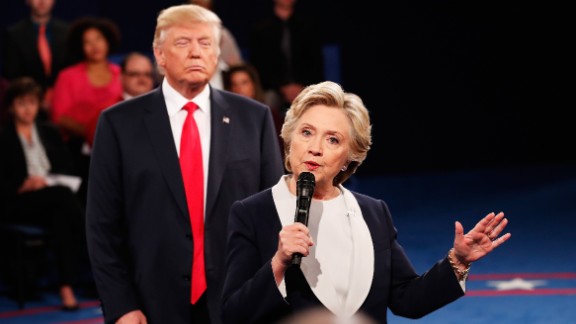 Photos: The second presidential debate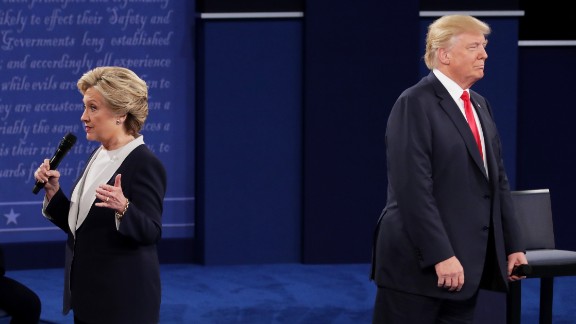 Photos: The second presidential debate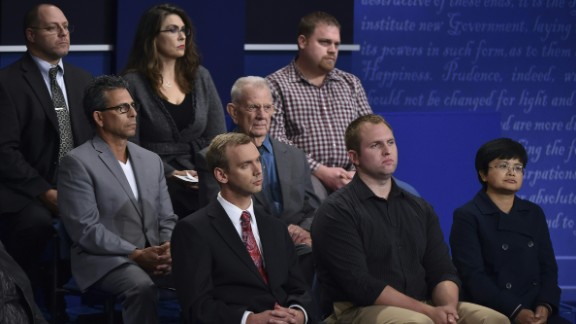 Photos: The second presidential debate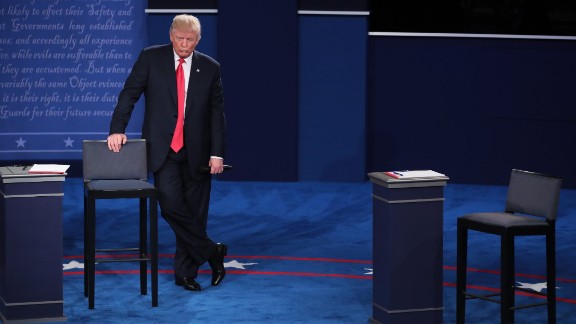 Photos: The second presidential debate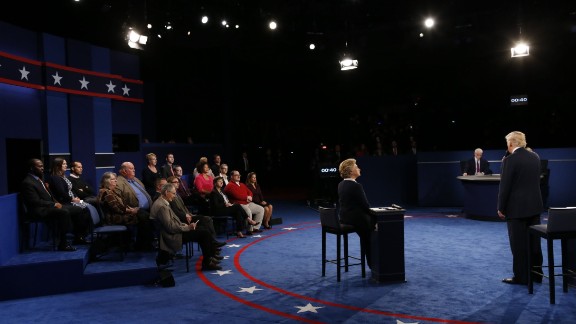 Photos: The second presidential debate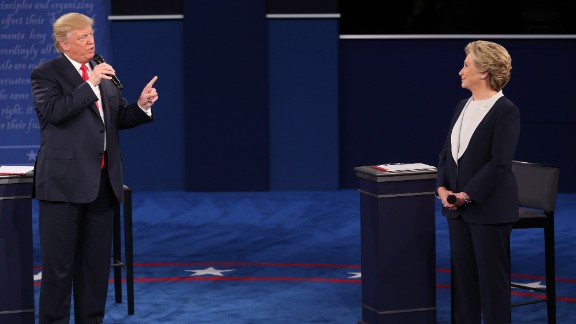 Photos: The second presidential debate
Photos: The second presidential debate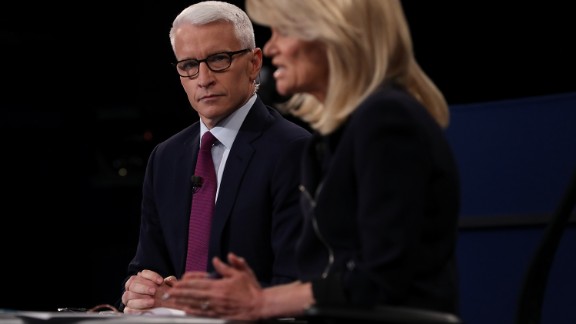 Photos: The second presidential debate