Story highlights
Iraqi security forces reported progress to the east and south of Mosul on their approach to the city
Coalition forces recaptured nine villages from ISIS on road to Mosul
The battle to recapture Mosul from ISIS could take two months, a Peshmerga military commander told CNN on Tuesday, the second day of the long-awaited offensive to liberate Iraq's second city.
Sirwan Barzani, a brigadier general, said it would likely take two weeks for advancing forces to enter the city. Iraq's leaders have said that only Iraqi government troops and national police officers will be allowed to do so amid fears of sectarian retribution, he said.
A 94,000-member coalition of Iraqi security forces, Kurdish Peshmerga allies and thousands of irregulars from various minorities are involved in the operation to free Mosul from more than two years of ISIS rule.
Latest developments
• Iraqi forces begin operation to clear ISIS from the largely Christian town of Qaraqosh, southeast of Mosul.
• Moving in teams of 12 to 16 troops, US special operations forces are alongside Iraqi and Kurdish Peshmerga forces as they're heading toward Mosul from the south and east, US officials said. The US teams are advising and coordinating with those forces on how to maneuver on the ground, and how to coordinate artillery and air attacks, officials said.
• Turkish Prime Minister Binali Yildirim walks back an earlier claim that Turkish warplanes took part in air operations in Mosul with the US-led coalition.
• US President Barack Obama says Iraq's fight to take Mosul from ISIS will be successful but difficult. "(ISIS) will be defeated in Mosul, and that will be another step in their ultimate destruction," he told reporters in Washington.
• One Iraqi soldier was killed while repelling an ISIS car bomb attack on government troops about 30 miles southeast of Mosul. Ten ISIS fighters were killed.
Progress east and south of Mosul
Iraqi security forces reported progress to the east and south of Mosul on their approach to the city.
An armored division began an operation to clear ISIS from Qaraqosh, a largely Christian, now mostly vacant town, which had about 50,000 residents before ISIS captured it two years ago.
Farther south, residents of villages near Qayyara have been fleeing their homes as Iraqi forces try to clear the area of ISIS.
A CNN team encountered about 200 people, including dozens of children, who had left their homes near the Tigris River, fearful of an ISIS counterattack.
Families, clustered behind a sand berm, had been trapped in their village since ISIS occupied it more than two years ago.
Tunnels uncovered
Iraqi media reported that in the historic village of Nimrod, once an Assyrian city dating from 1250 B.C., ISIS had destroyed precious archaeological remains.
Attacking forces have uncovered tunnels used by ISIS. One Kurdish television crew found a tunnel, whose entrance was inside a mosque, which had beds, food and a list of people who lived there.
The coalition vastly outnumbers its opponents, but ISIS, which has known the push was coming, has constructed elaborate defenses, including the network of tunnels. Coalition forces will also likely face suicide bombs, car bombs and booby traps.
Up to 5,000 ISIS fighters are in Mosul, a US military official said. ISIS' supporters put the number at 7,000.
Morale high
Advancing forces have encountered scattered resistance from ISIS fighters on their approach to Mosul. On Tuesday, one Iraqi soldier was killed and two were wounded while repelling suicide car bomb attacks southeast of the city. But morale remained high among the troops.
Voices from Mosul: 'We want life back to normal'
"Next stop, Mosul," said Sgt. Muhanned Hameed, a technician in the 9th Iraqi armored division, flashing a victory sign in front of his convoy.
Others were more reflective. One mechanic in the division said that while he was excited about reaching Mosul, "God help those who had to flee."
"It always hurts to see the children's clothing on the ground, thrown around. Sometimes we try to pick it up, put it away. I keep imagining, what if it was my house?"
Progress was swifter than expected on the operation's first day, as forces advanced on the oil-rich northern city with support from roughly 90 coalition and Iraqi planes, retaking more than 75 square miles and wresting nine villages from ISIS control.
Forces east of Mosul also secured control over a significant stretch of the Irbil-Mosul road, a key strategic route, the General Command of Peshmerga Forces of Kurdistan Region said, while Iraq's military declared that it had inflicted "heavy losses of life and equipment" on ISIS to the southeast.
It appeared US troops were in the first column of Peshmerga to cross into ISIS-held territory at dawn Monday. The troops wore clothes consistent with US forces – including one who wore a US flag patch on his arm – and were driving vehicles distinctive to the US military.
The United States, which lent advisers and air support, had earmarked about 500 of its nearly 5,000 service members in the country for the mission. Most are working on logistics, although there are also special operations forces among that number.
The United States still believes ISIS may try to use rudimentary mustard agent as a chemical weapon in the campaign's final stages. There are reports of ISIS setting fires to oil and tire pits to try to use the smoke to obscure their locations from aircraft targeting them.
Did Turkish planes take part?
Turkish Prime Minister Binali Yildirim walked back a claim he made earlier in the day that the Turkish air force had taken part in air operations in Mosul with the US-led coalition.
Initially, Yildirim told a meeting of the ruling AKP in parliament in Ankara that "our forces took part in air operations together with coalition forces," and that "this is an answer to those who said 'Turkey has no place in Mosul.'"
24 hours in: What has been achieved
At least 9 villages liberated on first day
75 sq miles (200 sq km) of territory gained by coalition forces
Pentagon spokesman: Iraqi forces have "met their objectives" so far and are "ahead of schedule"
Also warns: Offensive "will be a difficult campaign that could take some time"
Later, when a reporter asked if Turkish planes had participated, Yildirim said: "I do not know the details of the operation," the state-run Anadolu news agency reported.
Ankara has been embroiled in a spat with Baghdad over the presence of Turkish soldiers in Nineveh province, northeast of Mosul, which has threatened to complicate the coordination between the two key US allies in the fight against ISIS.
Iraq's government objects to the presence of the troops, which it says are there without its permission, while Turkey is concerned the operation will fuel sectarian violence in the city. The soldiers are there to train Kurdish and Arab fighters as part of an agreement between Ankara and the semi-autonomous Kurdish Regional Government in northern Iraq.
ISIS fires shots at CNN reporter
How the battle for Mosul could unfold
Why Mosul is so significant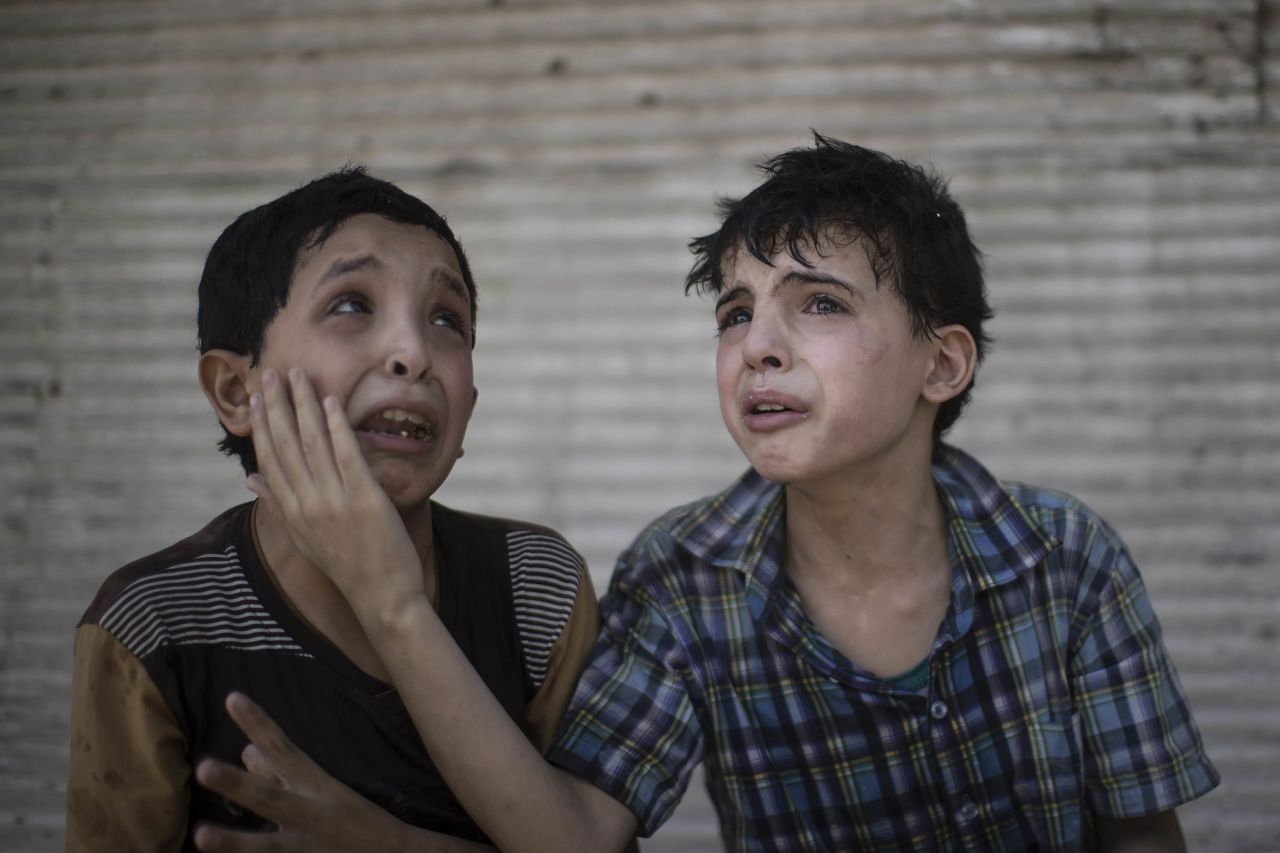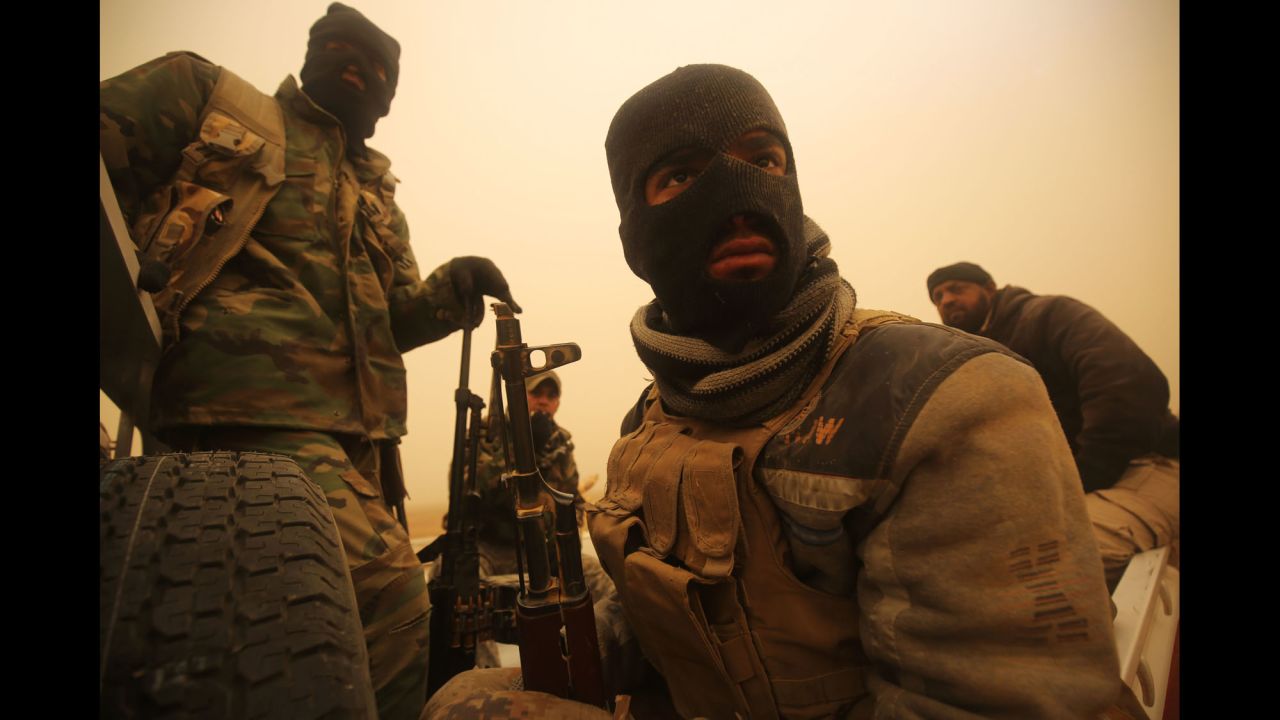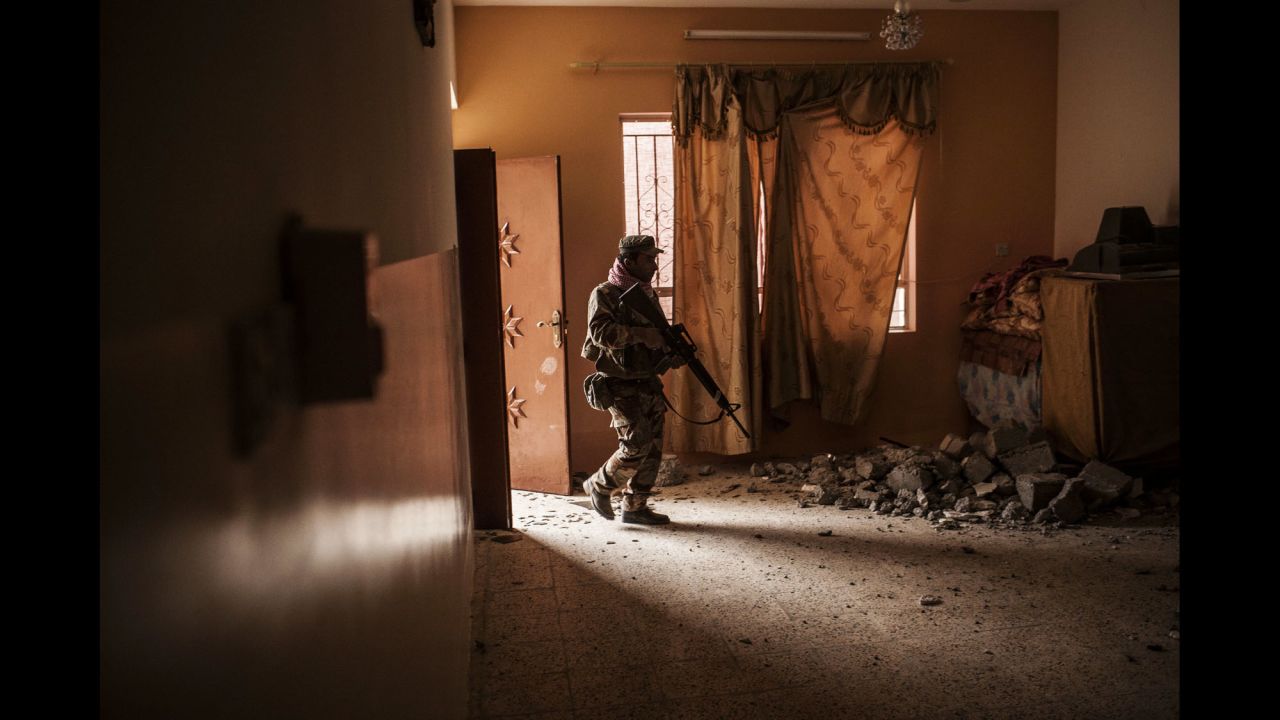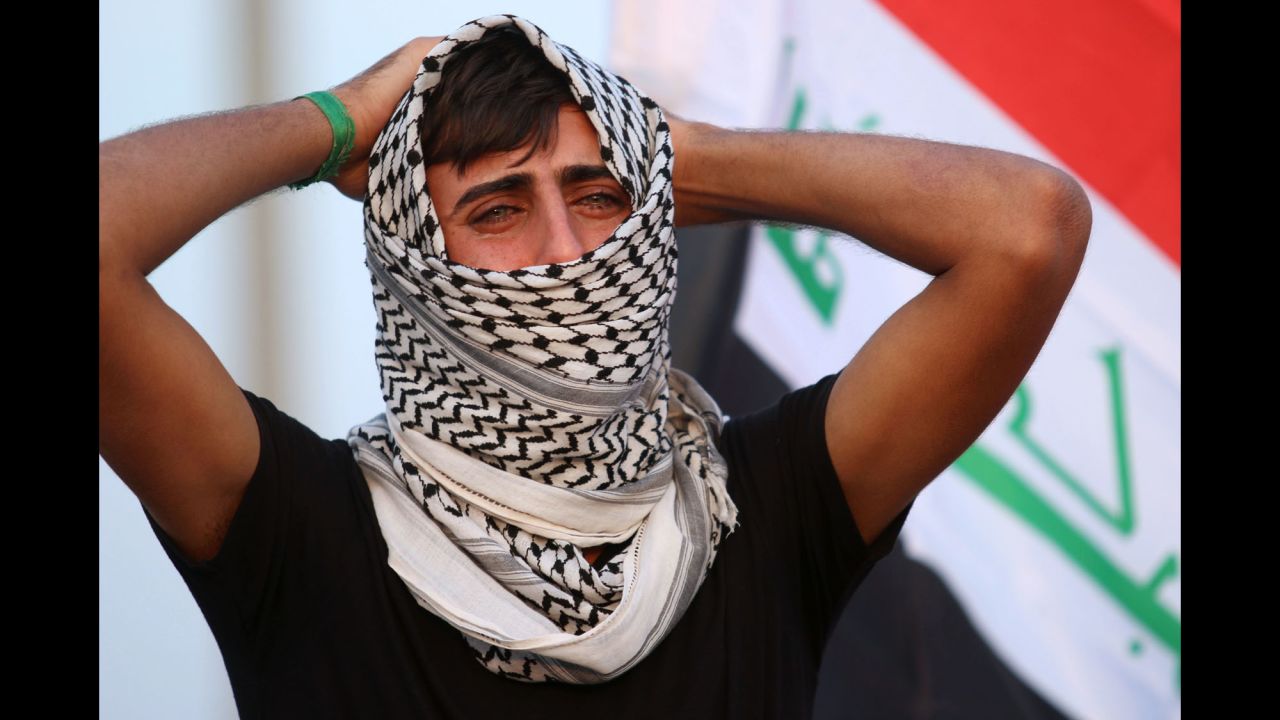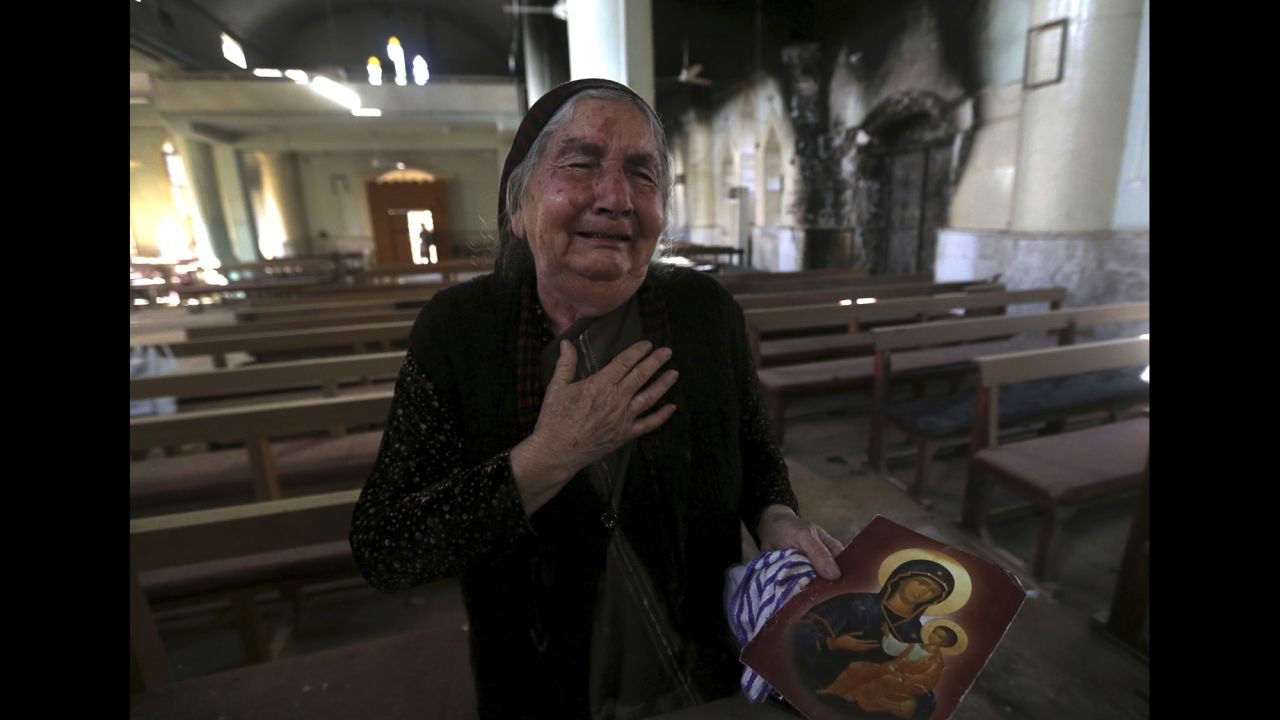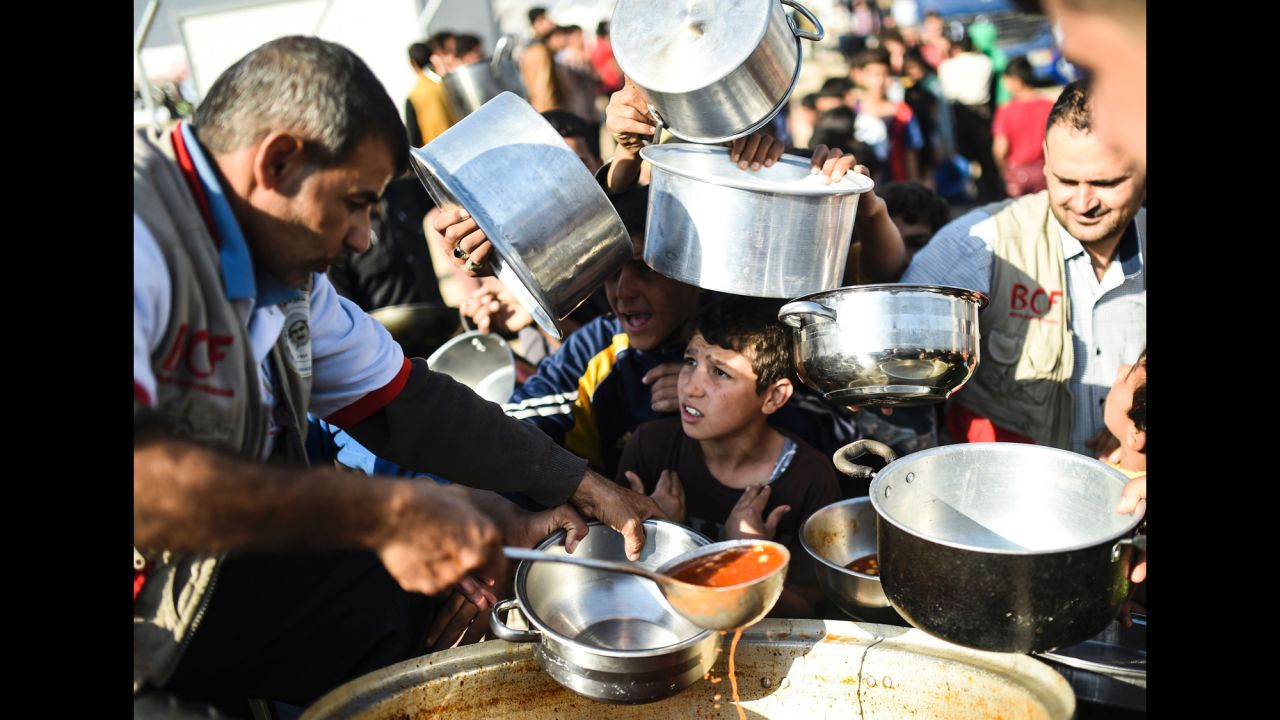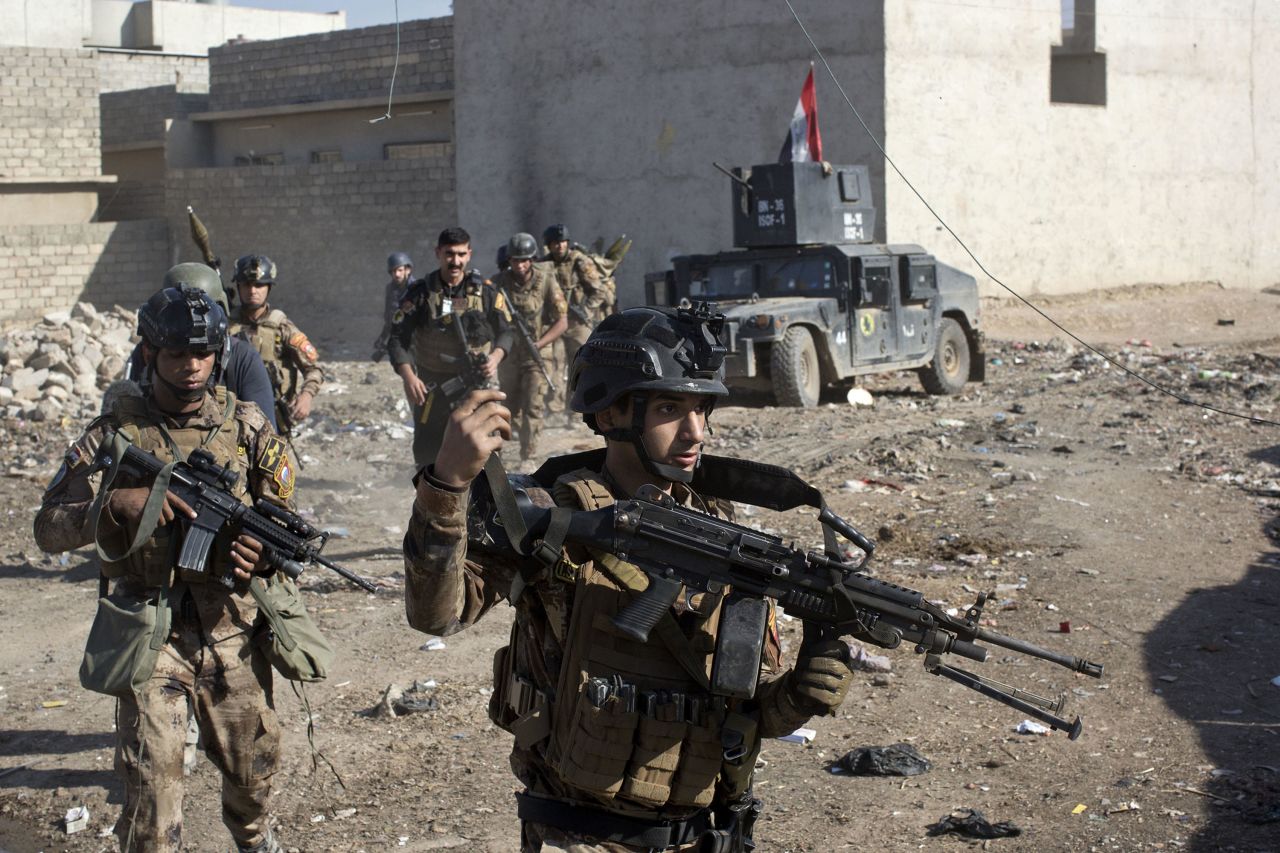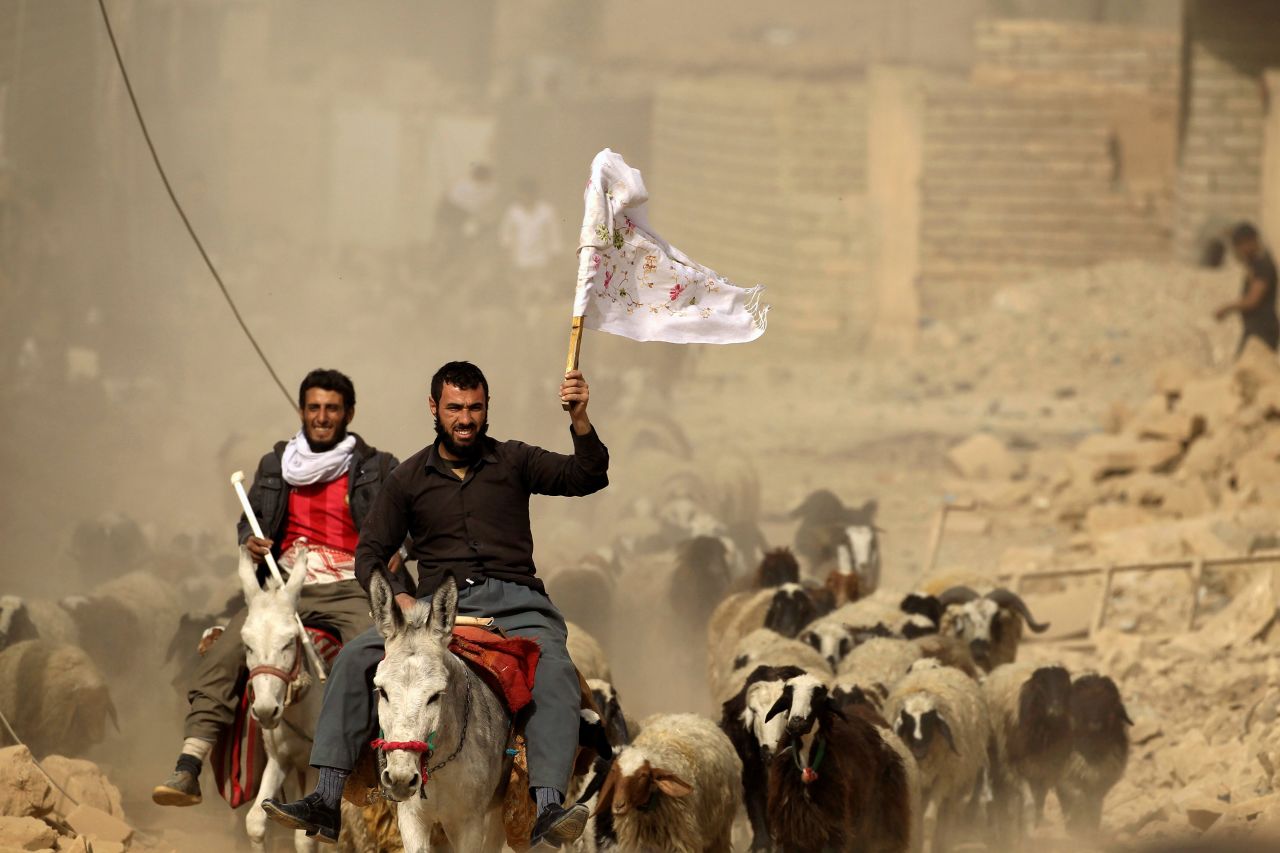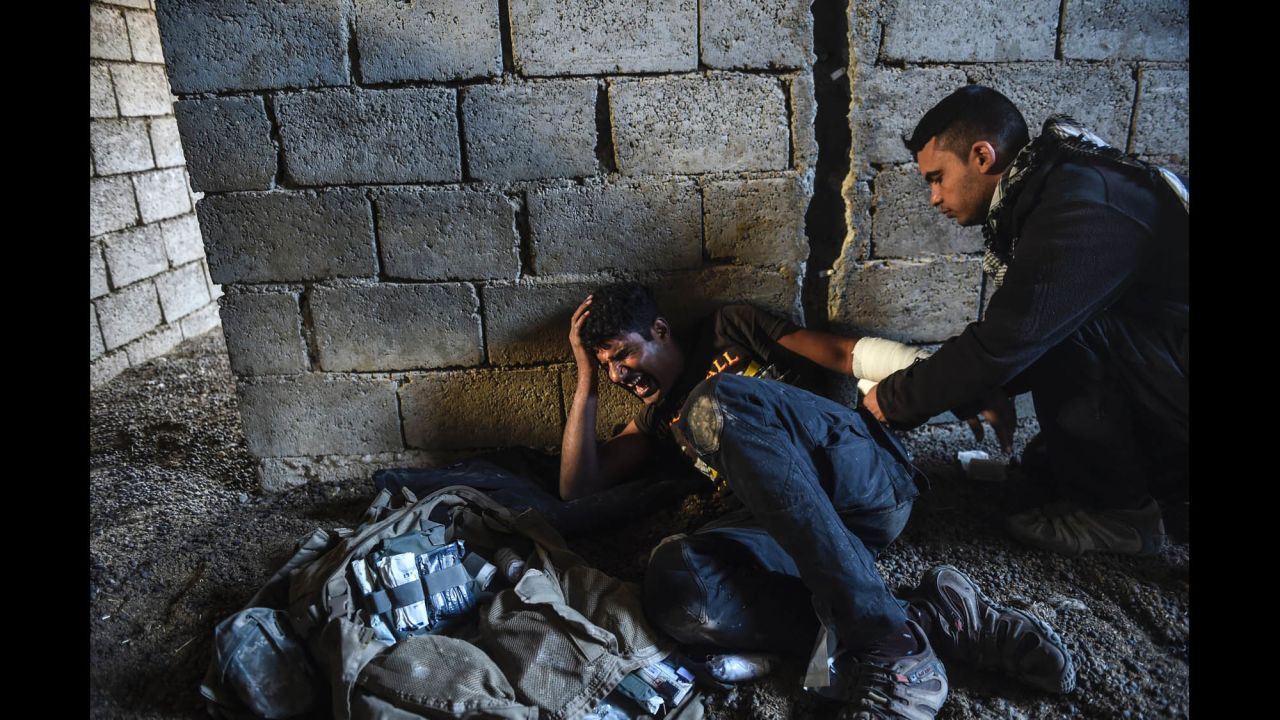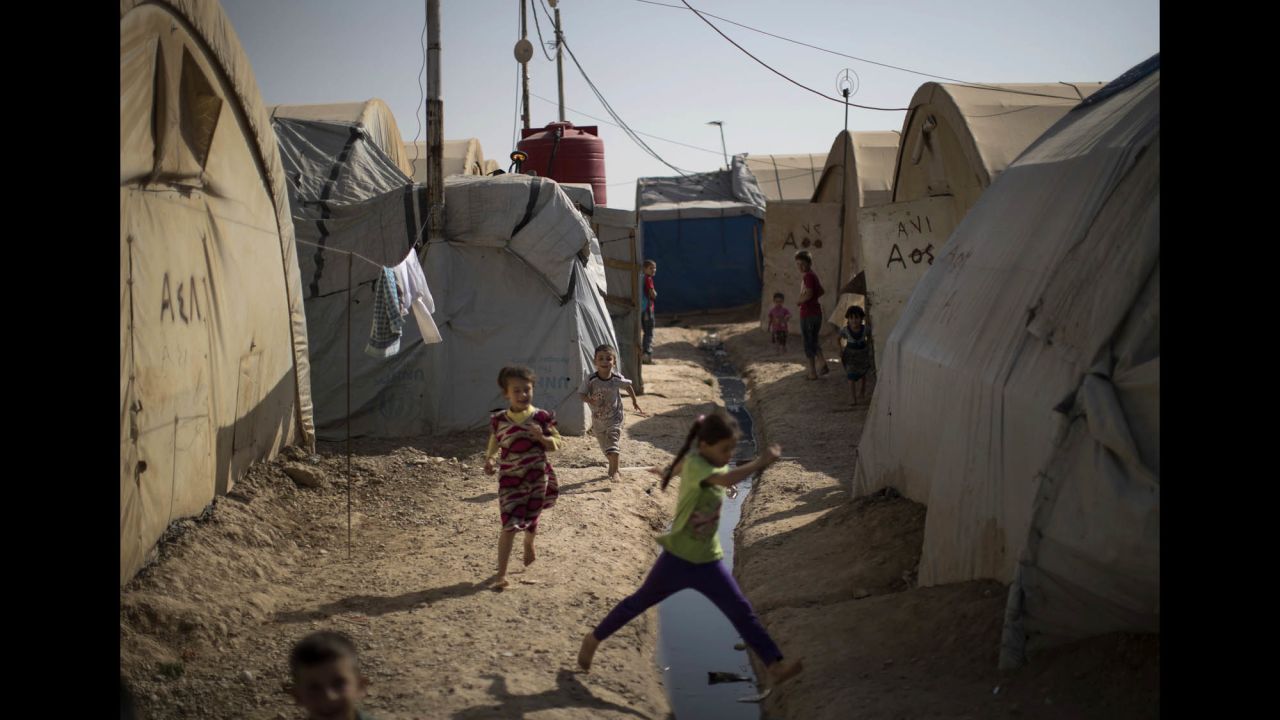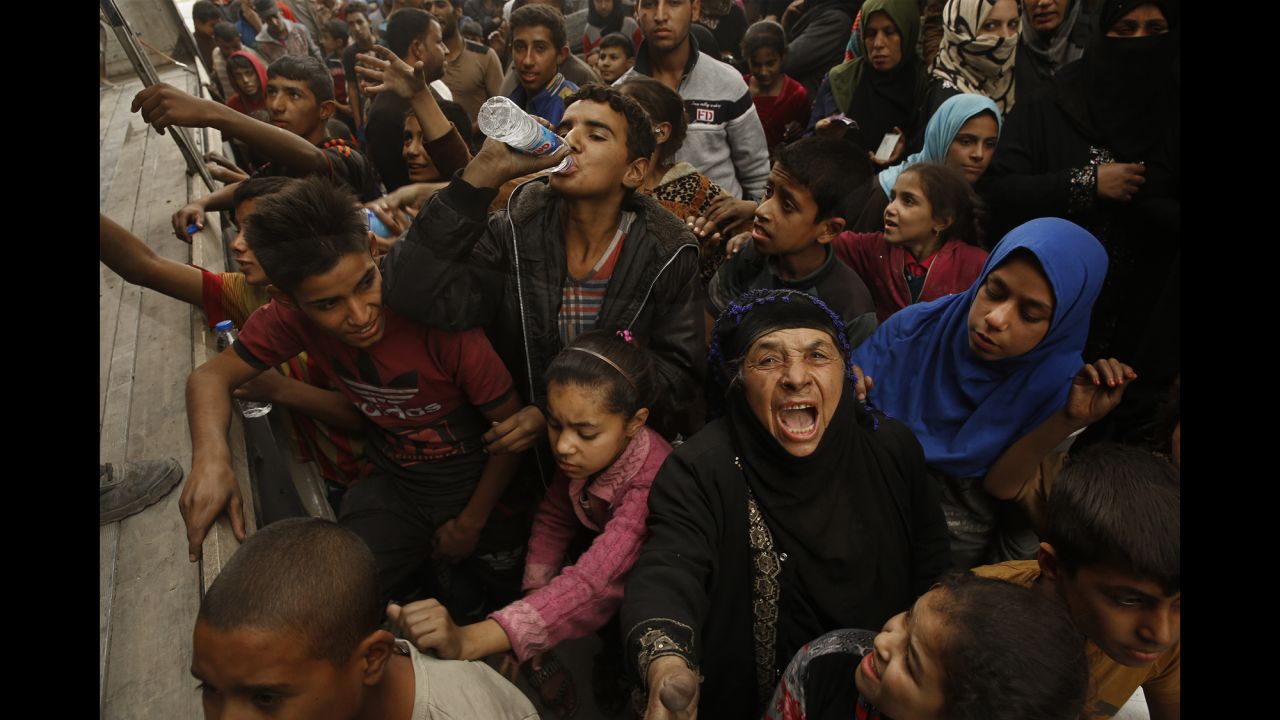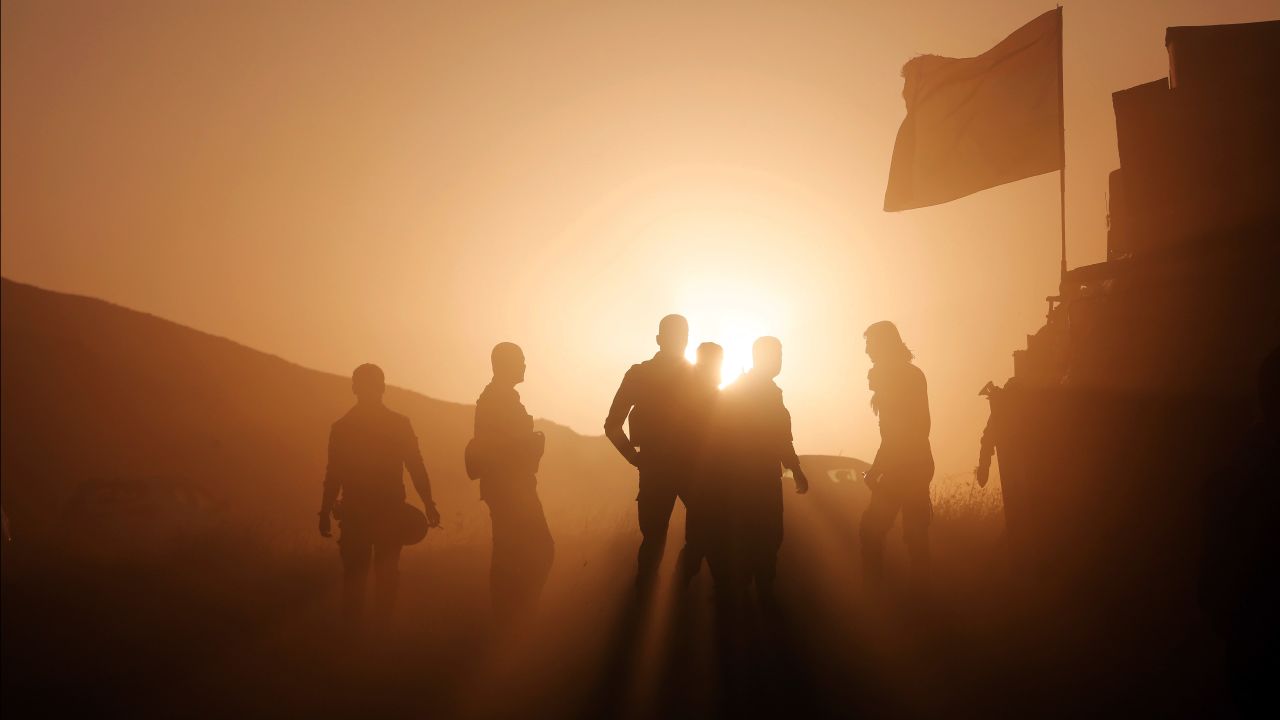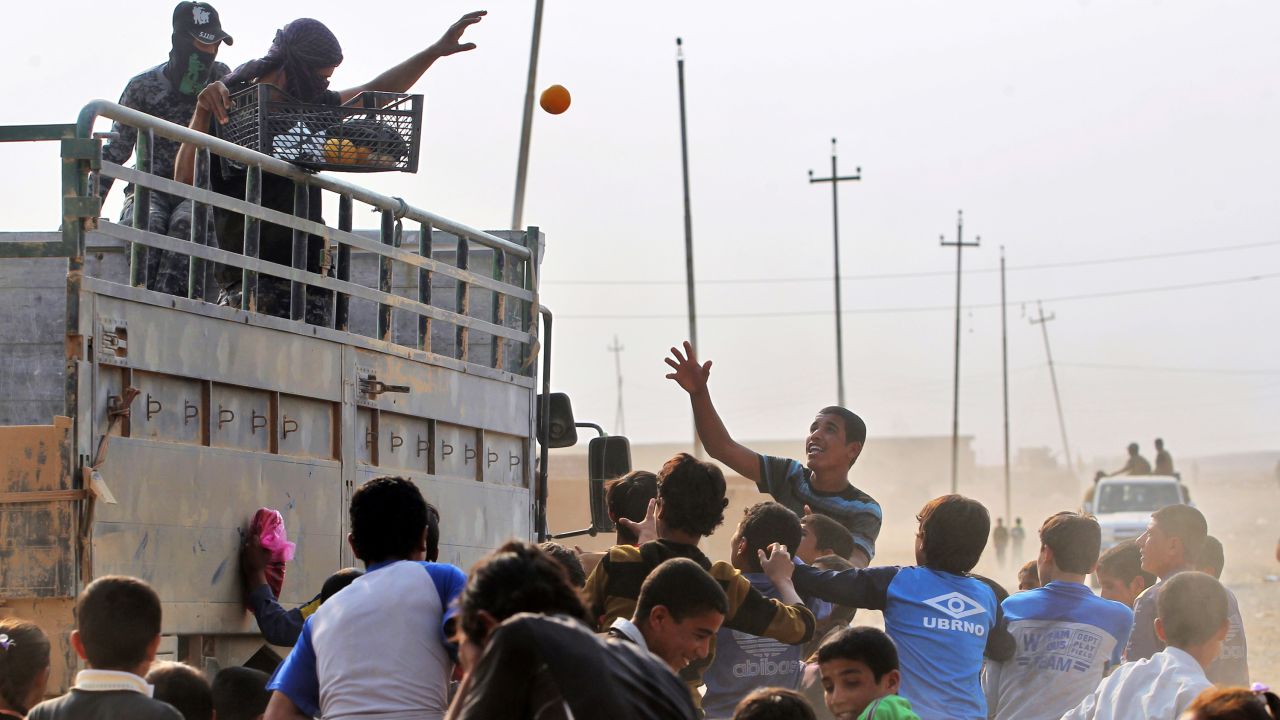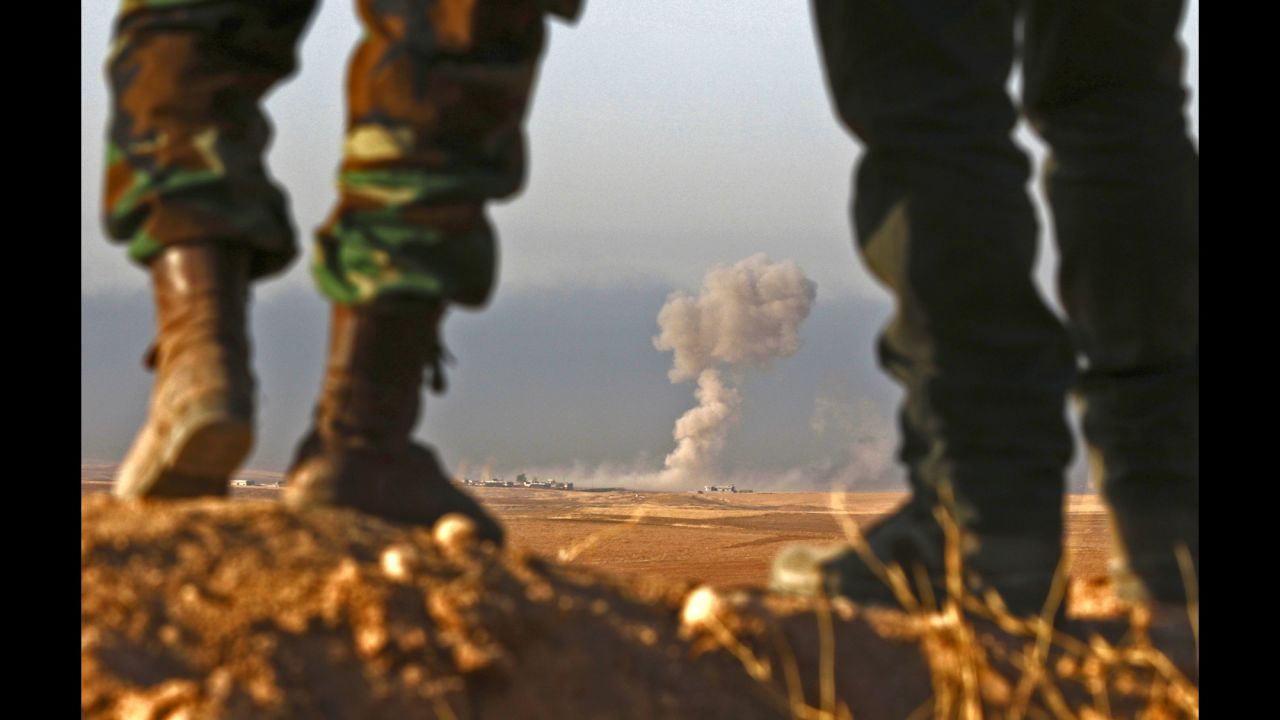 Mosul: Iraqi-led forces push into key city
Since Mosul's capture by ISIS fighters in June 2014, Mosul has been a vital stronghold for ISIS.
The largest city under ISIS control in Iraq and Syria, it was the city from which the group first declared the establishment of its so-called caliphate.
Why the battle for Mosul matters in the fight against ISIS
Since then, ISIS has gradually lost its other Iraqi cities – Ramadi, Tikrit and Falluja – to government forces. About 1 million people are estimated to remain in Mosul, once a cosmopolitan trade hub of 2 million residents.
CNN's Nick Paton Walsh, Hamdi Alkhshali, Arwa Damon and Ben Wedeman reported from near Mosul; Euan McKirdy reported and wrote from Hong Kong and Tim Hume wrote from London. Kristie Lu Stout, Isil Sariyuce, Tim Lister, Max Blau, Emanuella Grinberg, Jason Hanna and Barbara Starr contributed to this story.