Story highlights
More than 270 girls were abducted from a school in Chibok in 2014
21 freed last week face adjustment to society, overcoming pain of ordeal
Giggling and chatting among themselves, it's hard to imagine that just one week ago, these girls were at the mercy of one of the world's deadliest terrorist organizations.
As the Chibok girls waited patiently Wednesday to meet the man who signed off on their release – Nigerian President Muhammadu Buhari – it was remarkable to see the physical transformation from emaciated and haggard looking former hostages to seemingly carefree and happy young women.
The faded and torn clothes they arrived in have since been replaced with tailored and brightly colored fabrics that concealed their still painfully-thin frames.
In their first interactions with any media organization, CNN's Isha Sesay met most of the 21 girls at the meeting held at the presidential villa.
They posed for photos and politely but shyly answered questions about their well-being. Although in their early 20s, the Chibok girls appear trapped in their schoolgirl personas, their development seemingly arrested by two and a half years in captivity.
One, Rebecca Mallum, was chosen to thank the President and address the crowd.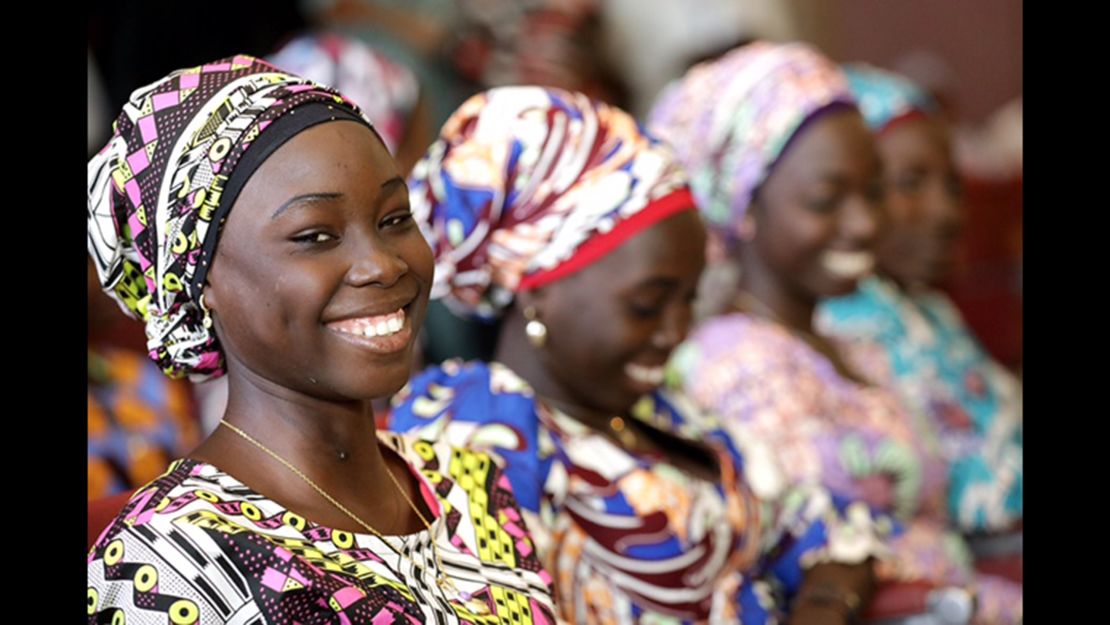 As she rose, Mallum burst into song and the other girls stood to join her.
Afterward, the young woman said: "We are happy to see this wonderful day because we didn't know we would come back to be members of Nigeria. Let us thank God for his love. Let us pray for the rest in the Sambisa now. Let God help us to be together."
But underneath the quiet and withdrawn smiles of the Chibok girls lie the unimaginable horrors of their time in captivity.
Boko Haram kidnapped 276 girls and women, ages 16 to 18, in the middle of the night at a boarding school in Chibok, Nigeria, in April 2014, drawing global outrage. Scores of the girls remain missing.
CNN has spoken to a parent who said their daughter has revealed some of the ordeal that she and her classmates went through.
The parent, who asked not to be named because of safety concerns, told CNN that during their time with Boko Haram, the girls were forced to build their own basic shelter, using plastic bags for roofing.
According to the parent, one of the Chibok schoolgirls had refused to marry a Boko Haram fighters and was told she would be killed. In the end, she was given 100 lashes, the daughter said.
On the day of release last week, the parent was told by their daughter that Boko Haram lined up the girls early in the morning and read out their names one by one, they were then told they would be set free.
Now the Chibok girls face the long road to recovery. Some have expressed a desire to return to school but for now, they remain in a medical facility in the capital Abuja where they are undergoing intense psychological evaluations.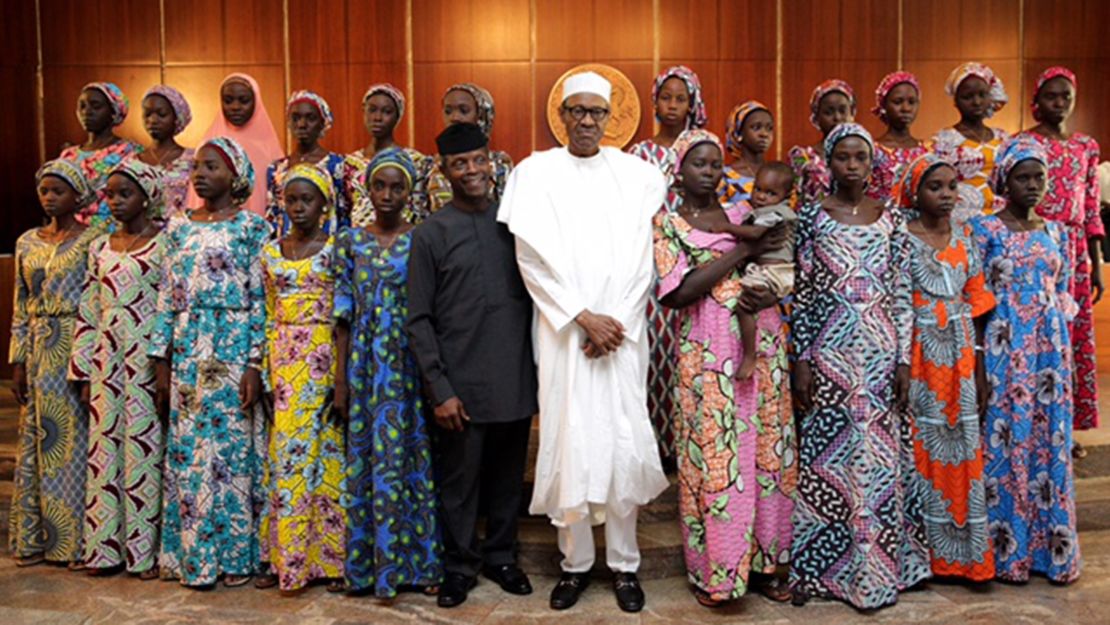 The Nigerian government says its now time for them to experience the best of what life has to offer.
Buhari promised to take over responsibility for their welfare and personal and professional goals.
He said: "These dear daughters of ours have seen the worst that the world has to offer. It is now time for them to experience the best that the world can do for them."