Life for thousands of migrants at the sprawling "Jungle" migrant camp is set to be thrown into disarray – again – as French authorities renew efforts to dismantle the site on Monday.
The camp in Northern France has long been used as a gateway for migrants attempting reach the United Kingdom.
This time, French authorities say it will no longer be an option.
Here's how we got here.
The 'Jungle'
Known as the "Jungle" the camp is a sprawling migrant settlement situated in the port town of Calais.
The controversial camp serves as base for migrants hoping to cross into England through the 50 kilometer (31 miles) undersea Channel Tunnel that connects the two countries.
A strong French police presence, reinforced by UK border officers and heavily manned wired fences, attempt to thwart migrants' journeys to Dover. Clashes with local authorities are a regular occurrence.
In September, the British government announced construction on a four meter (13 foot) high wall along the camp's approach. The £17 million ($23 million) deal was struck between the UK and France to stop the flow of illegal immigration.
A risky passage
Many migrants risk their lives either by stowing away on a truck or a Channel Tunnel train.
In 2015, Channel Tunnel operator Eurotunnel intercepted 37,000 migrants attempting to travel to the UK illegally.
Thirty-one people died while trying to reach British soil last year, many of them teenagers and young adults, according to the International Organization for Migration.
Harrowing reports of fatal journeys also made headlines, including the death of an African teenager who was struck by an oncoming train.
So far this year, 15 migrants attempting a similar journey have died.
The population is constantly changing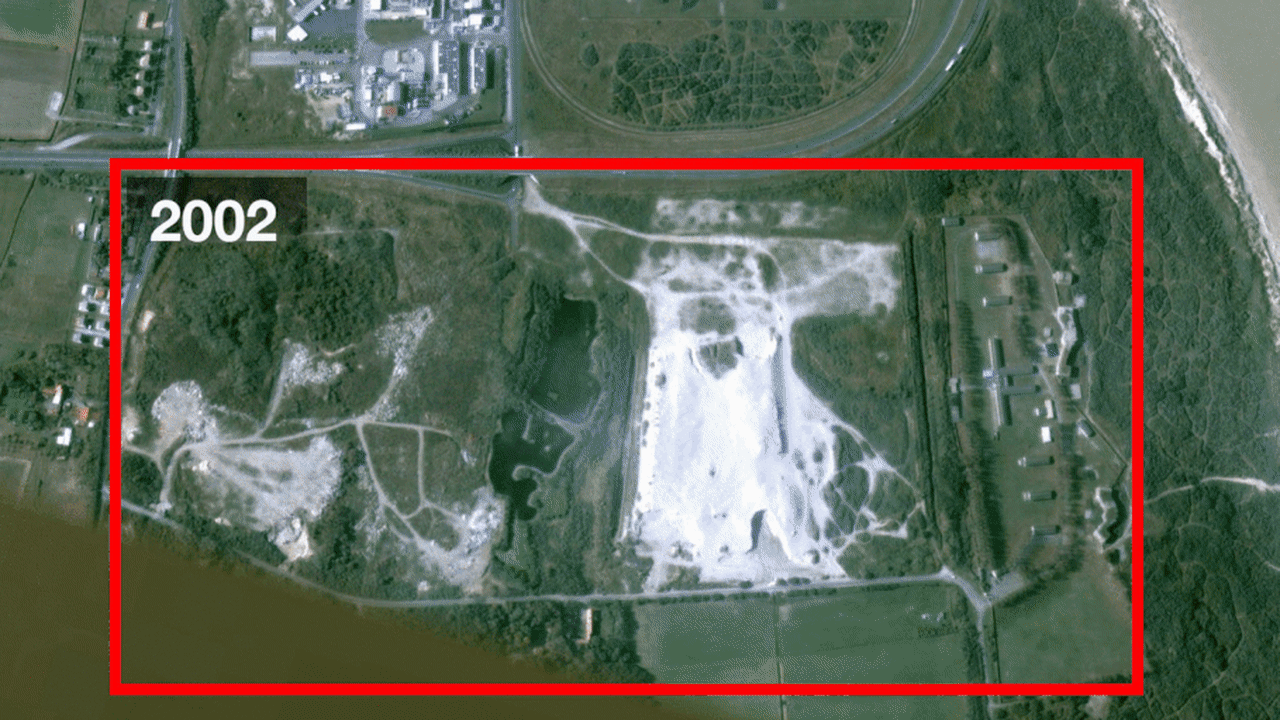 It is hard to pinpoint exactly how many people live there as the camp does not qualify for refugee camp status under international law.
As a result, the "Jungle" exists in a legal gray area, lacking the infrastructure and authority to provide an accurate census.
Migrants are constantly coming and going, making it hard for charities and local authorities on the ground to provide up-to-date figures.
However, earlier this week the French government said there were between 5,684 and 6,486 migrants living in the camp. Aid organizations on the ground say the population is closer to 10,000.
War, famine, and violence drive migrants to Calais
The majority of the migrants living in the "Jungle" come from Afghanistan, Eritrea and Sudan.
Migrants from war torn countries such as Iraq and Syria are also there, along with Somalians and other Africans seeking political asylum, as well as displaced Kurds and Palestinians.
Men make up the majority of Calais' inhabitants. Women only make up about 10% to 15% of the total population, and often live in separate areas.
A center has been created by French authorities to facilitate the migrant and refugees departure on Monday.
There will be four separate lines at the center to separate different groups: adults, minors, families and vulnerable people (pregnant women, the sick and the disabled).
Unaccompanied children are of serious concern
A day in 'The Jungle' migrant camp
There are 1,291 isolated minors currently in the camp, according to French aid organization Terre D'Asile. Some have fallen victim to human traffickers, with many exposed to sexual abuse. Malnutrition and disease are commonplace.
The UK has started to accept a small number of "qualified" children under EU and UK law. French authorities said Friday that special provisions are to be made for unaccompanied minors.
In March, the British government said it would allow 3,000 unaccompanied child refugees into the country. But so far this year, only 80 have been accepted from France; the first arrived earlier this month.
This is not the first time the 'Jungle' has been cleared