Story highlights
The service is free
But users have to provide documentation
Amr Arafa can't help but feel nervous.
He'd been working on this project for months, with one simple goal in mind: to change how we treat the world's most vulnerable people.
He truly believes it can impact thousands of lives.
And it officially launched today.
It's called EmergencyBNB, a website designed to help domestic violence victims and refugees find temporary shelter. Think of it as an Airbnb with a noble purpose.
It works the same way.
Users can use their phone or computer, enter a zip code and find a host who's willing to house them in their apartment or home. The difference is, no money changes hands.
It's meant for those who are in the midst of, say, an asylum hearing or want to get away from an abusive relationship.
"Helping others is a human instinct and when you see something that really affects you, you want to do something about it," Arafa told CNN.
A germ of an idea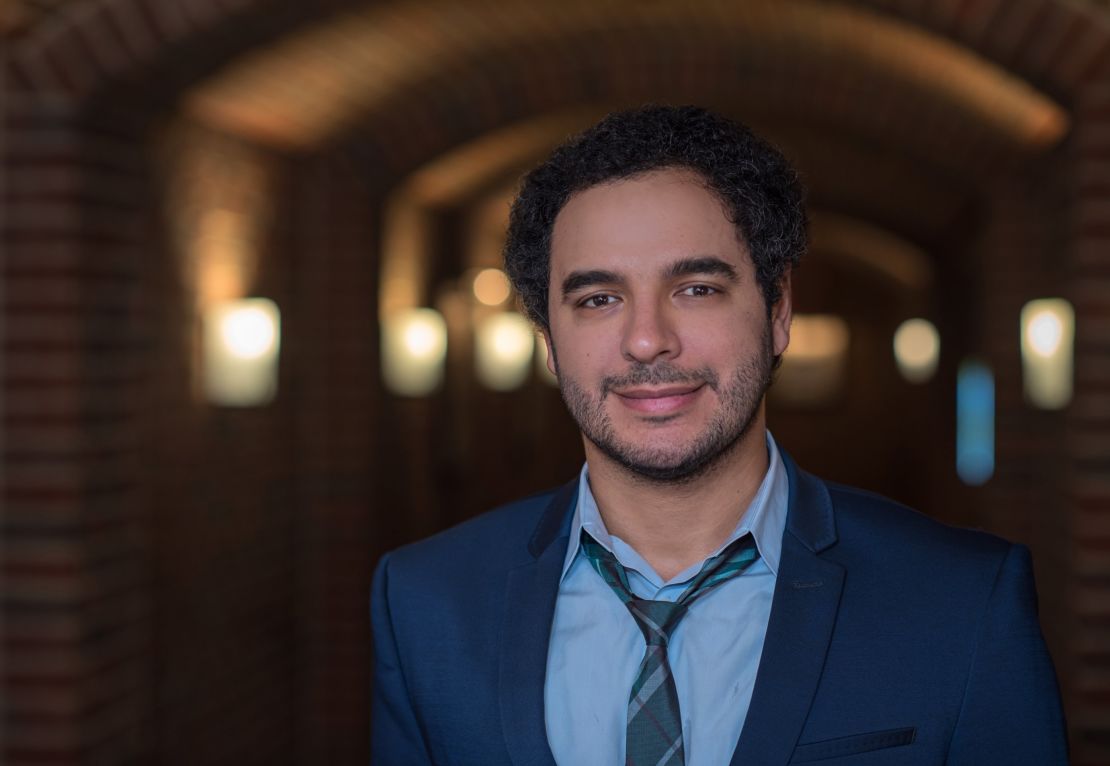 Arafa is a 34-year-old Egyptian immigrant who lives in Washington DC, and runs a consulting company.
He was inspired to create EmergencyBNB after watching a video of Syrian refugees running for the Hungarian border only to find police had formed a human barricade to stop them.
It bothered him, and it gave rise to a germ of an idea.
"Let's build a site that makes us a more solid society," he wrote in a LinkedIn post shortly afterward. "A site that changes how others see us, and how we see others. Let's call it: http://www.emergencybnb.com."
He started by offering up his Foggy Bottom apartment on AirBnB. A Syrian couple from Texas who needed to be in DC for a week for an asylum hearing took him up on it. So did a woman who was escaping an abusive situation.
He then decided to create a site for just such situations.
EmergencyBnB had a soft launch in August. Even as he worked out the kinks and tweaked it, he was overwhelmed by the response.
A safeguard in place
Already, 700 people in the US and abroad have listed their homes.
In order to prove you're a refugee or a domestic violence victim, you have to show some kind of documentation to the host: a refugee passport, a police report or a recent restraining order.
This safeguard's in place to make sure hosts aren't taken advantage of. During the early stages, Arafa says he had to deny more than a dozen users because it appeared they were lying.
A stable of hosts
Natalie Perdue, a host in Springfield, Virginia, admits she was apprehensive at the thought of letting a stranger sleep in her basement, while her husband and three kids slept on the second floor.
But her 14-year-old daughter helped change her mind. She'd come across articles about the refugee plight and wanted the family to help.
"At first it is uncomfortable signing up on the site," Perdue said ."But I'd rather not live my life playing it safe knowing that I could have done something to help - but chose not to."
Perdue encourages more people to list their homes and she believes hosts can benefit as much from the experience as the person they are hosting.
Maria Luque, another host, lives in an apartment in Washington DC with her husband. The couple are immigrants, who left Colombia for a better life.
"We have been blessed to find peace and stability in this country. We would be grateful to help others achieve the same," she said.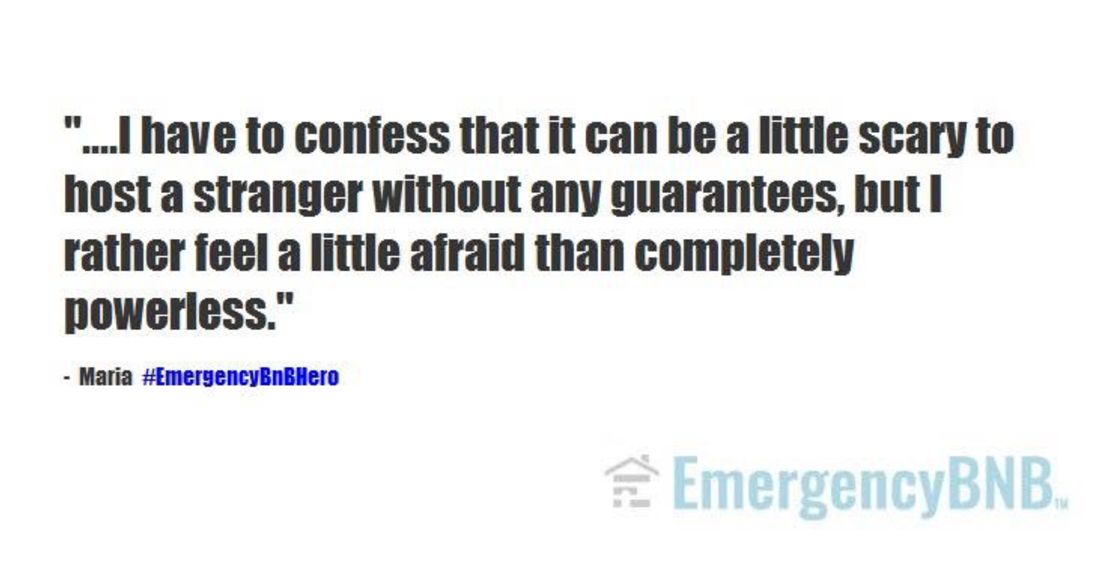 A small, consequential act
Like many others who have enlisted their homes on EmergencyBNB, Luque hopes this small act of opening up her home will help others do the same.
"I have to confess that it can be a little scary to host a stranger without any guarantees, but I'd rather feel a little afraid than completely powerless," she wrote.
That, in the end, is the idea of EmergencyBnB: An army of people who keep their homes and hearts open in case another person needs to walk through.