Story highlights
Asher has Down syndrome
The agent assumed companies wouldn't want a special needs child
What bothered Megan Nash isn't that a talent agency turned down her 15-month-old son. It's the reason they gave.
Her son, Asher, has Down syndrome.
Over the summer, when a local talent agency put out an open casting call for a children's clothing store, the Georgia mom sent over some photos of Asher that local photographer Crystal Barbee took.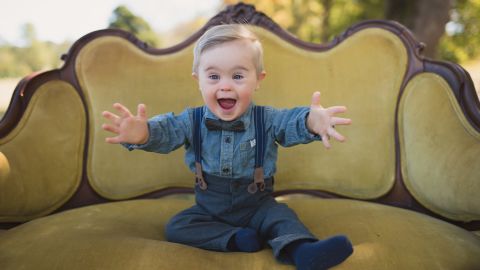 The agency told Nash it wouldn't be submitting the boy's pictures because they didn't fit the casting criteria.
Nash was confused. Did the casting specifically say 'no children with special needs?' she asked the agent.
Well, no, but the agent just assumed the company wouldn't want a child with special needs, she was told.
(CNN was able to verify the interactions after seeing the email exchanges).
Frustrated, Meagan posted Asher's pictures on the Changing the Face of Beauty Facebook page, with a message about how national brands likely never realize that photos of special needs kids aren't being submitted from casting calls.
"We aren't giving up! This handsome boy is ready to show the world what #changingthefaceofbeauty is!" she wrote.
A popular page called "Kids With Down Syndrome" reposted her note and it has since been shared over 124,000 times.
"It's important to feature people with special needs in advertisement for three reasons. The first reason is inclusion. People with disabilities want to be included amongst their peers in life in general and being seen in advertisement is a part of that," Nash told CNN.
"The second reason, which is very near and dear to my heart, is acceptance. Without truly accepting my son and others with special needs, there can be no inclusion for them in the future.
"And the last reason is respect. Using people with special needs shows the world that these people have value and worth just like any typical person does."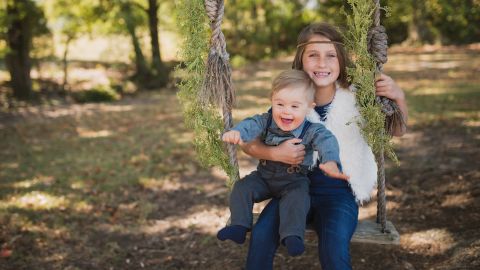 Last week, her message was heard. OshKosh contacted the family and is meeting with Asher next week.
"I don't want [OshKosh] to use him because of this fuss we are making on the Internet. I want them to use him because they value him and see how much he could contribute to their advertisement" Nash said.
Whether or not Asher gets a national campaign, his mom is happy to bring awareness to special needs children.
"Anytime the camera is around he always gets a big grin on his face like he knows it's time to smile," Nash said.