Surrounded by tubes and the constant beep of machines, the tiny babies at the St. Luke Hospital in Kansas City, Missouri, will spend their first Halloween in the hospital.
But an exceptional group of nurses and volunteers are determined not to let the holiday slip by uncelebrated.
So they've outfitted the little guests at the hospital's neonatal intensive care unit in a costume: Superman, Captain America, Batman, Wonder Woman, and even a butterfly. The gang's all here.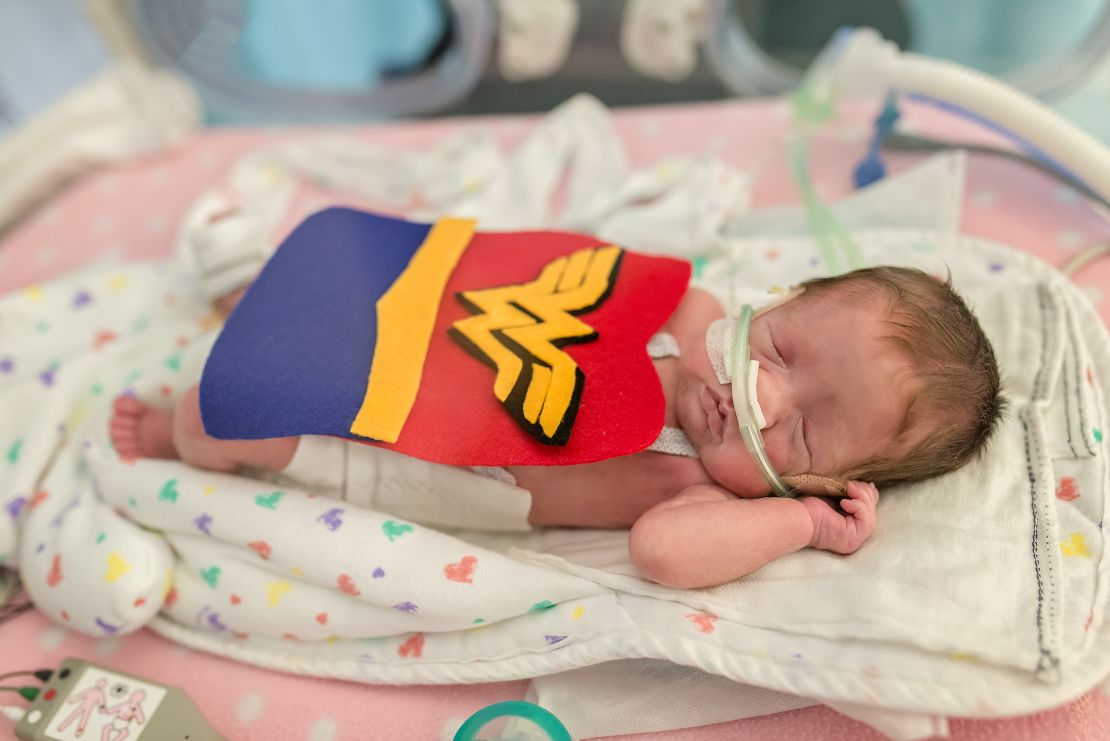 Parents picked a costume to fit their tiny tot's personality and the nurses and March of Dimes volunteers got to work; cutting, sewing, and crocheting them for 35 babies.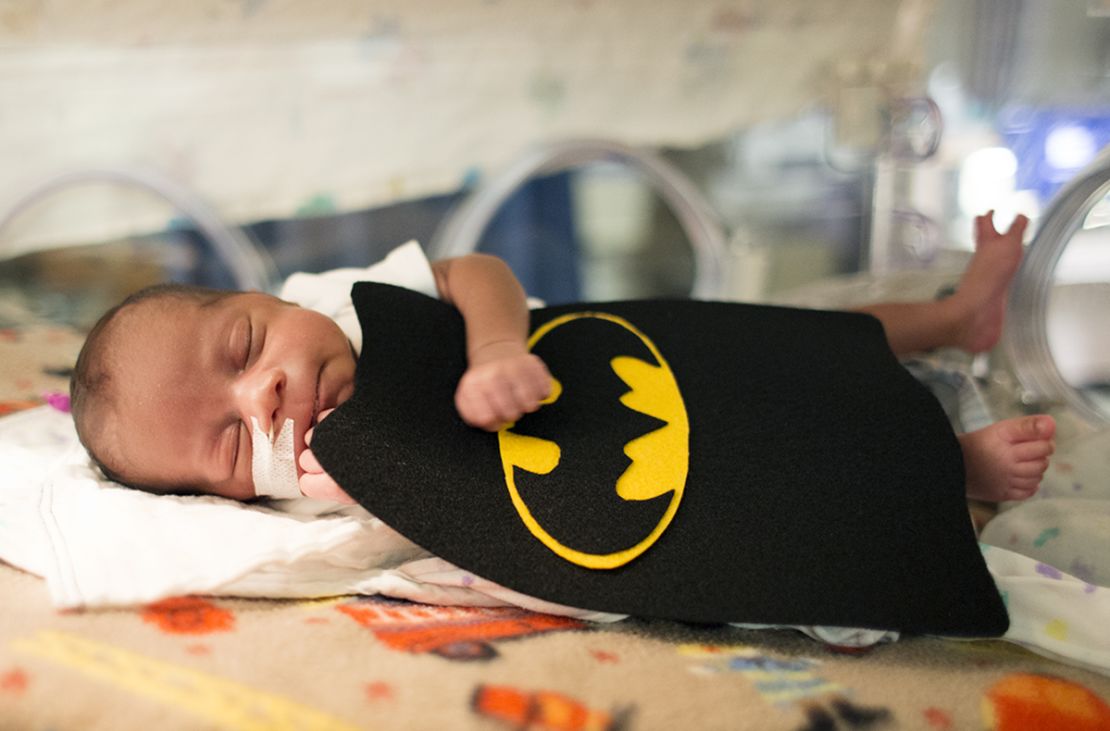 "Families in our NICU may spend weeks or months here, and it can be an emotional time," hospital spokeswoman Michelle Manuel told CNN.
"Providing an opportunity for them to celebrate Halloween with their little ones allows them a sense of normalcy, and to celebrate their baby's first milestones, which is what every family wants to do."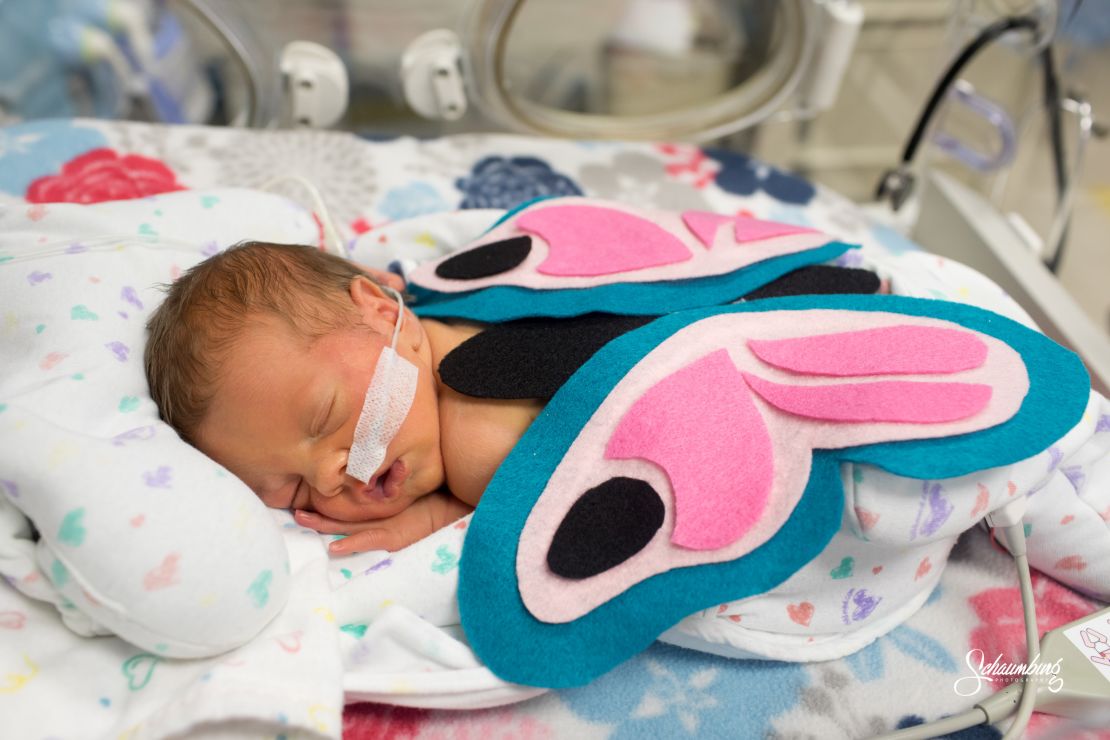 Three local photographers, each a mother of a former NICU baby, volunteered to take pictures.
Photographer Emmalee Schaumburg is grateful today for the pictures she took of her daughter during her time in the NICU.
"Now that she's 2 and a half, I am so glad I can go back and look at those pictures and see how far she's come," Schaumburg told CNN. "It's so important to remember how far these babies have come."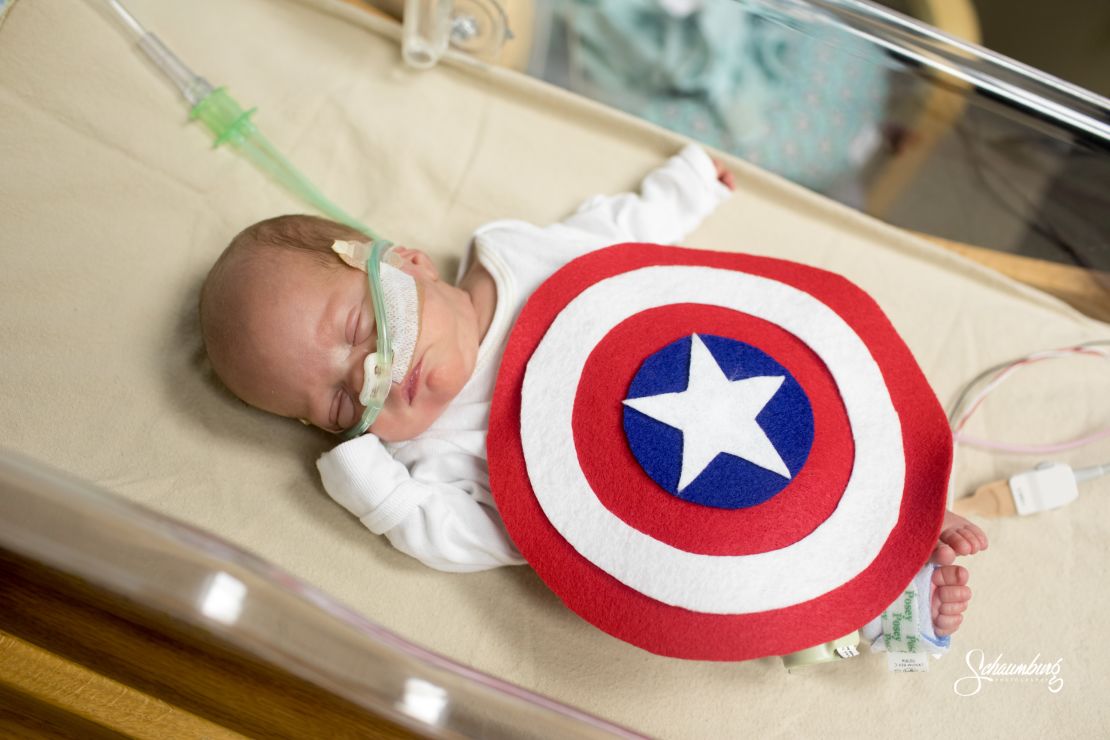 As if the costumes weren't enough, each family was presented with a "Trick or Treat, smell my feet" card with their baby's footprints, a hand crocheted pumpkin filled with treats, and a Halloween book that they can read together.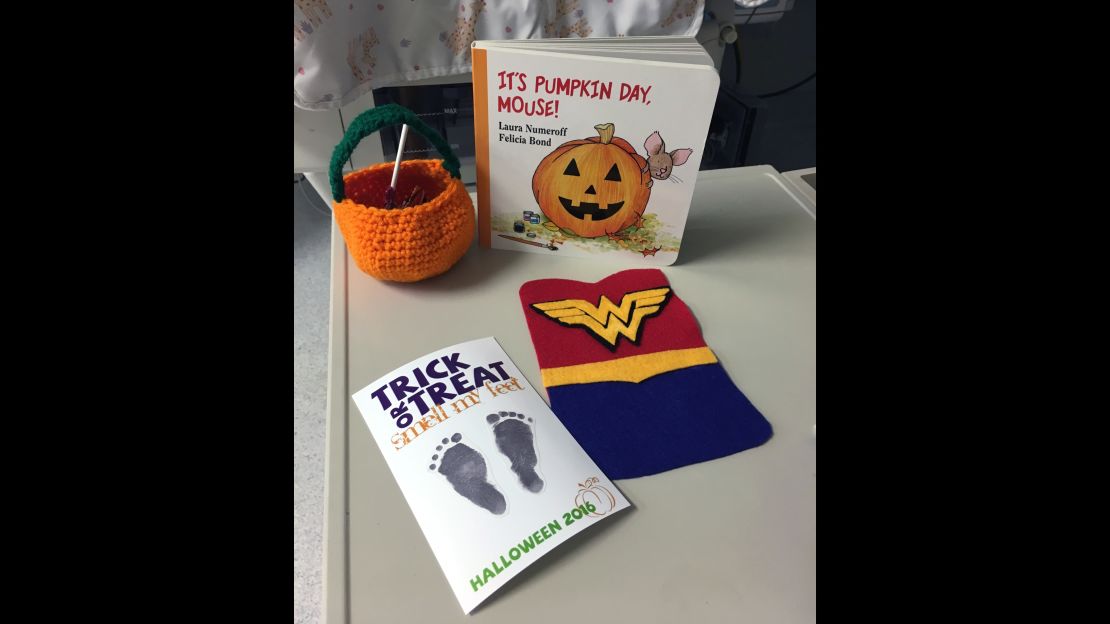 Though Halloween will be hard to top, the NICU staff is already brainstorming ideas for the rest of the holiday season.