Story highlights
UN officials say ISIS may use civilians as human shields in the battle for Mosul
Iraqi security forces recapture the district of al-Shura, south of the city
Thousands of civilians – many of them women, children and the elderly – have streamed into central Mosul as ISIS militants retreat from surrounding towns, witnesses told CNN Saturday.
The civilians from southern villages appear to have been forced into the city by ISIS, and witnesses said they looked to be in poor condition, with no food or accommodation.
Their arrival comes amid United Nations officials' fears that ISIS could use civilians as human shields against Iraqi and Kurdish forces who are battling to recapture Iraq's second-largest city, as well as reports that the terrorist group is executing Iraqi police and security officers.
However, it is unclear what ISIS' intention is for these particular civilians.
The UN High Commissioner for Human Rights, Zeid Ra'ad Al Hussein, said earlier in the week that his office had evidence of several instances where ISIS had forced civilians to leave their homes in outlying villages and head to Mosul.
The United Nations had also received reports that civilians suspected of disloyalty had been shot dead, he said.
"We are gravely worried by reports that (ISIS) is using civilians in and around Mosul as human shields as the Iraqi forces advance, keeping civilians close to their offices or places where fighters are located, which may result in civilian casualties," Zeid said.
"There is a grave danger that (ISIS) fighters will not only use such vulnerable people as human shields but may opt to kill them rather than see them liberated," he said.
ISIS has used the same tactic in previous battles in Iraq, notably in Falluja in June.
Towns cleared of ISIS
Meanwhile, Iraqi security forces continue their advance on Mosul. The district of al-Shura, 25 kilometers (15.5 miles) south of the city, was emptied of ISIS fighters after an attack Saturday, army officials told CNN.
Around 35 ISIS militants were killed and six vehicles destroyed during the battle, which lasted several hours.
The army said it set up a humanitarian corridor for 250 civilians to escape to the nearby town of Qayyara.
CNN visits Qayyara airbase at frontlines of war against ISIS
Iraqi forces also launched an operation to cut ISIS supply lines west of Mosul, according to a statement released Saturday by Hashd al Shaabi, also known as the Popular Mobilization Units (PMUs).
The PMUs are fighting alongside the Iraqi military and Kurdish Peshmerga forces as they attempt to retake Mosul from ISIS.
Reports of executions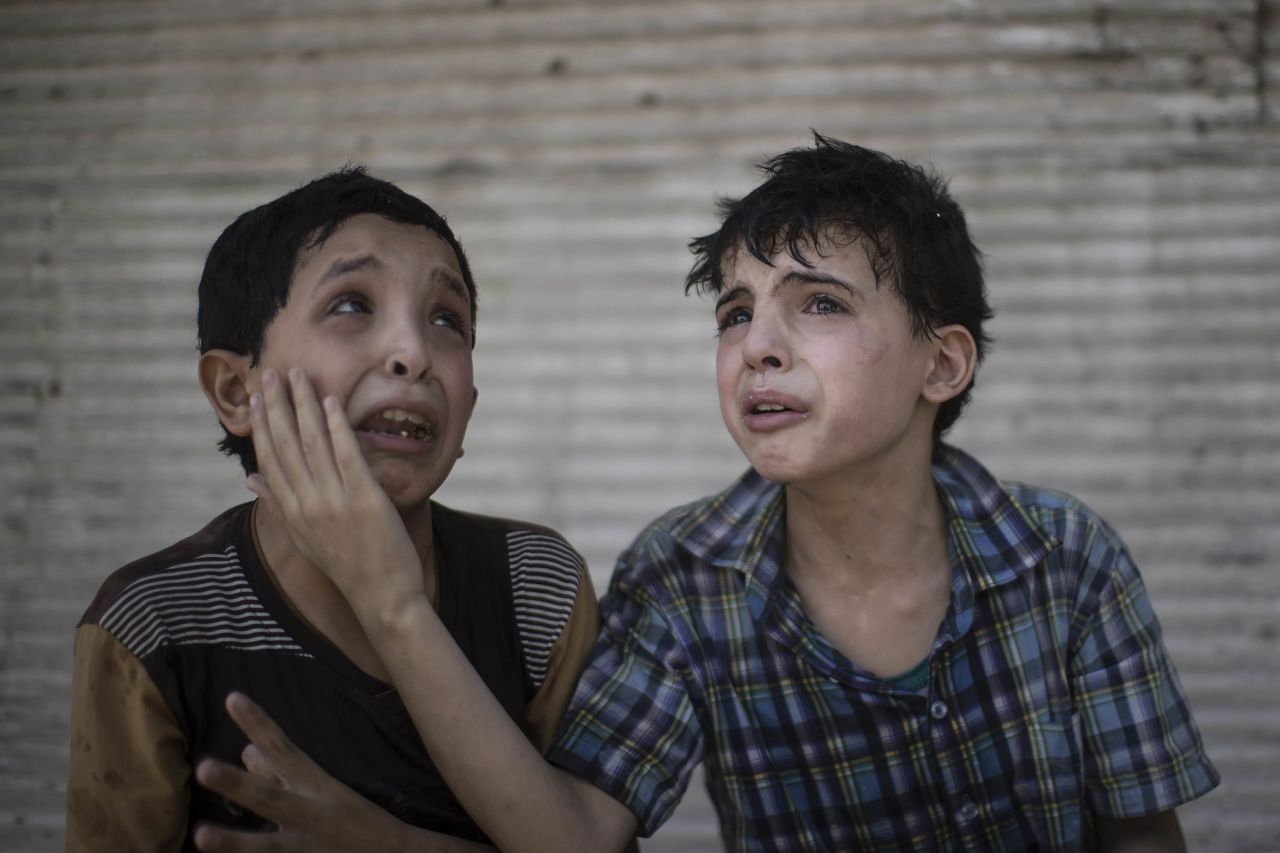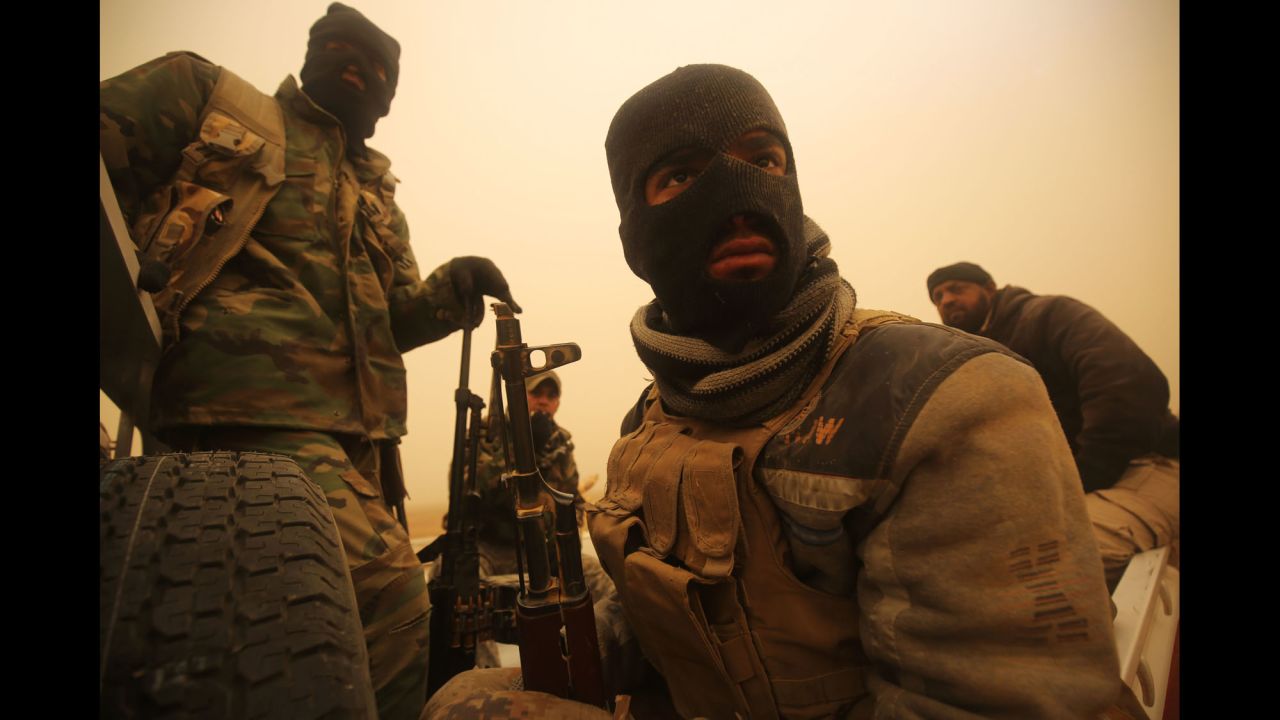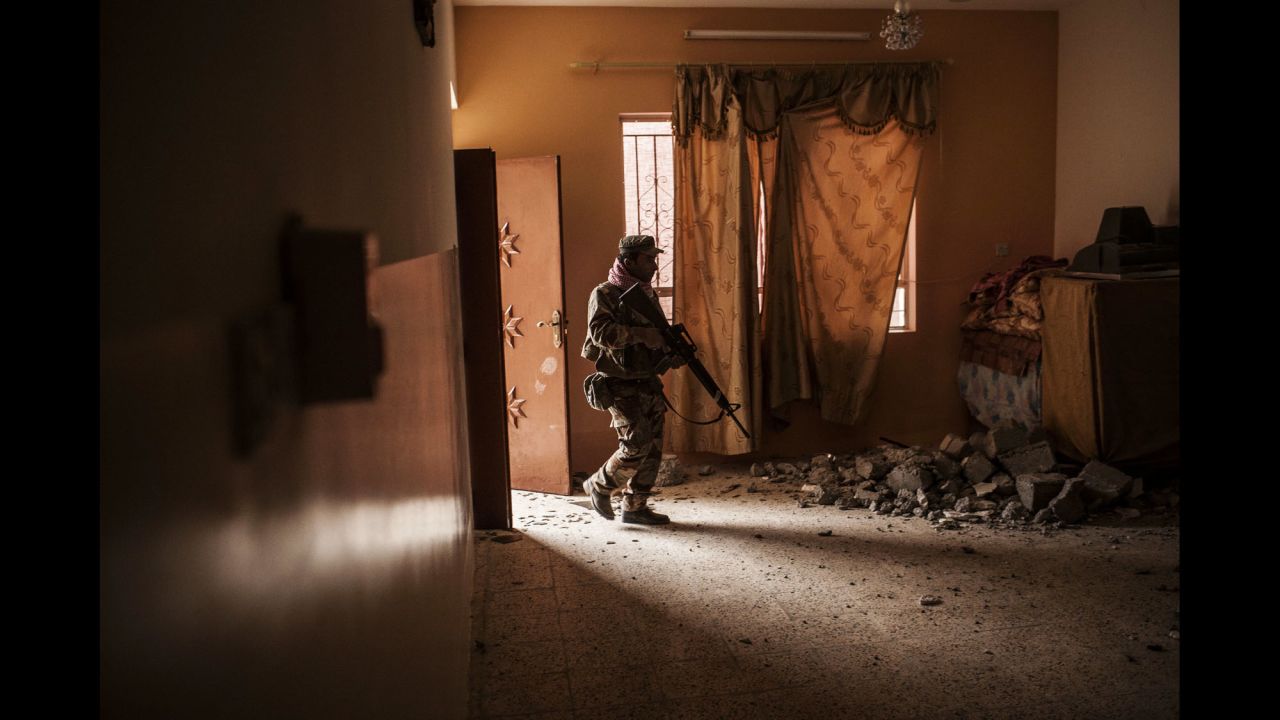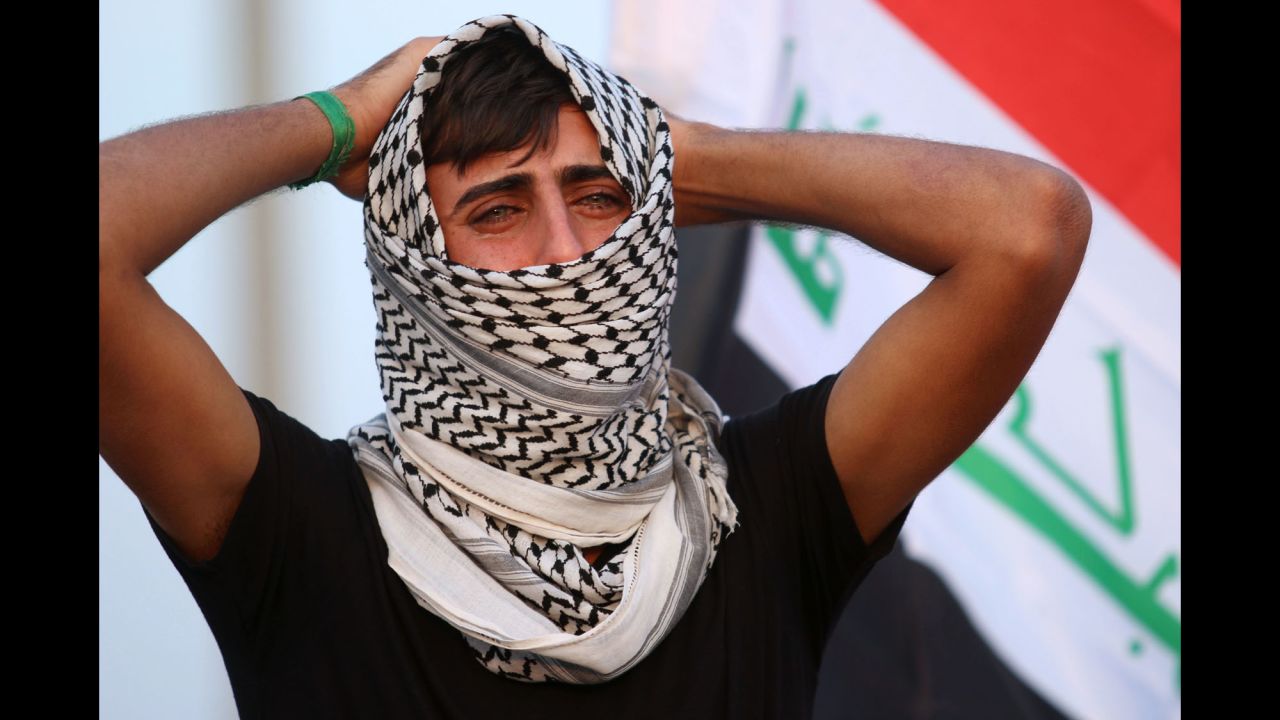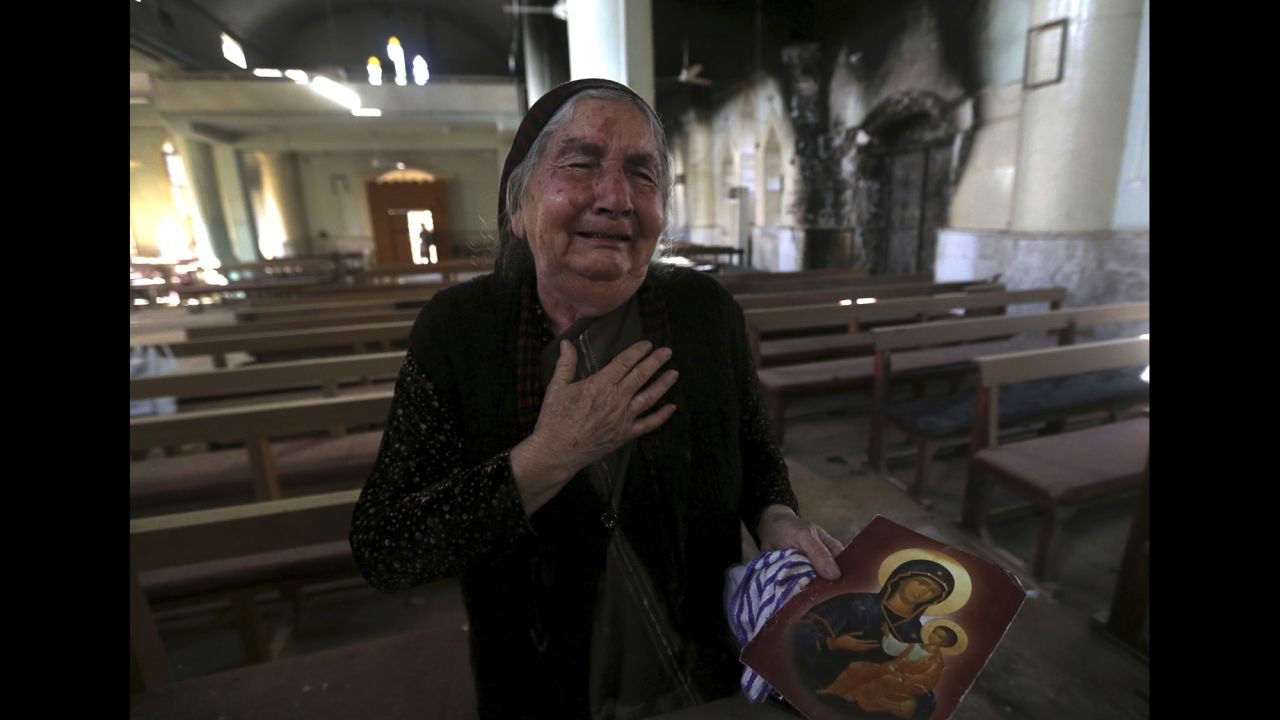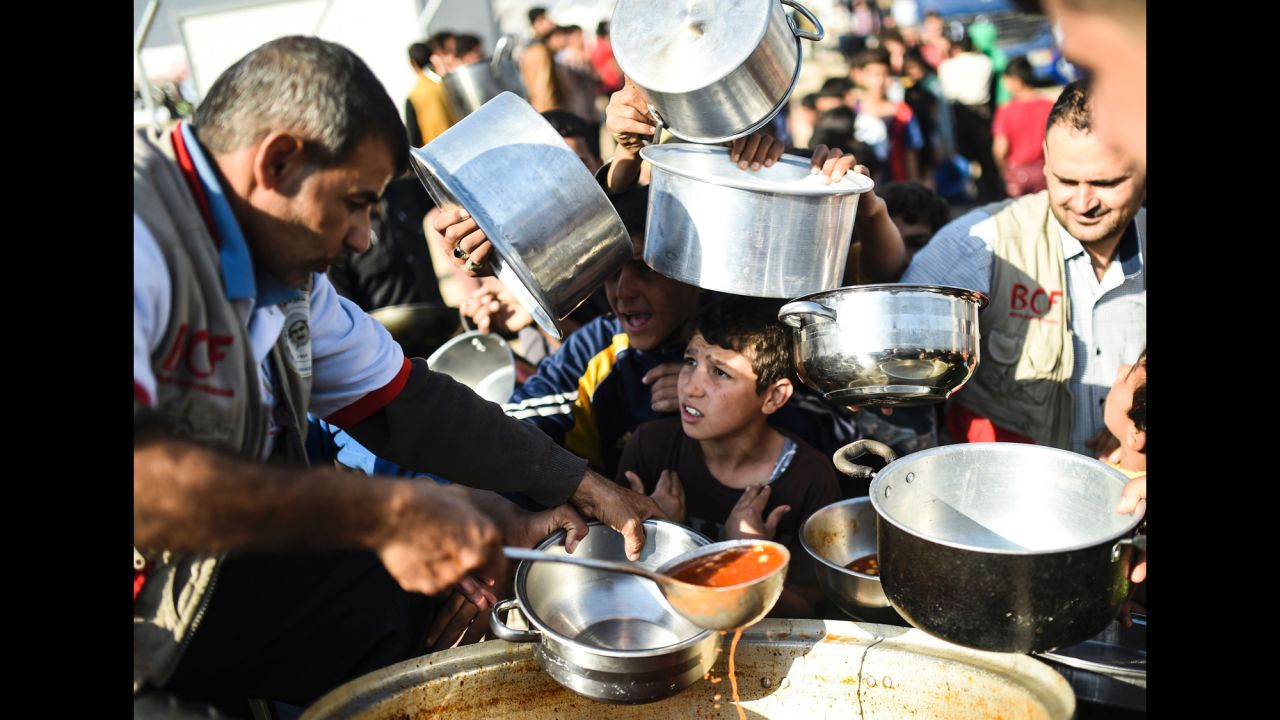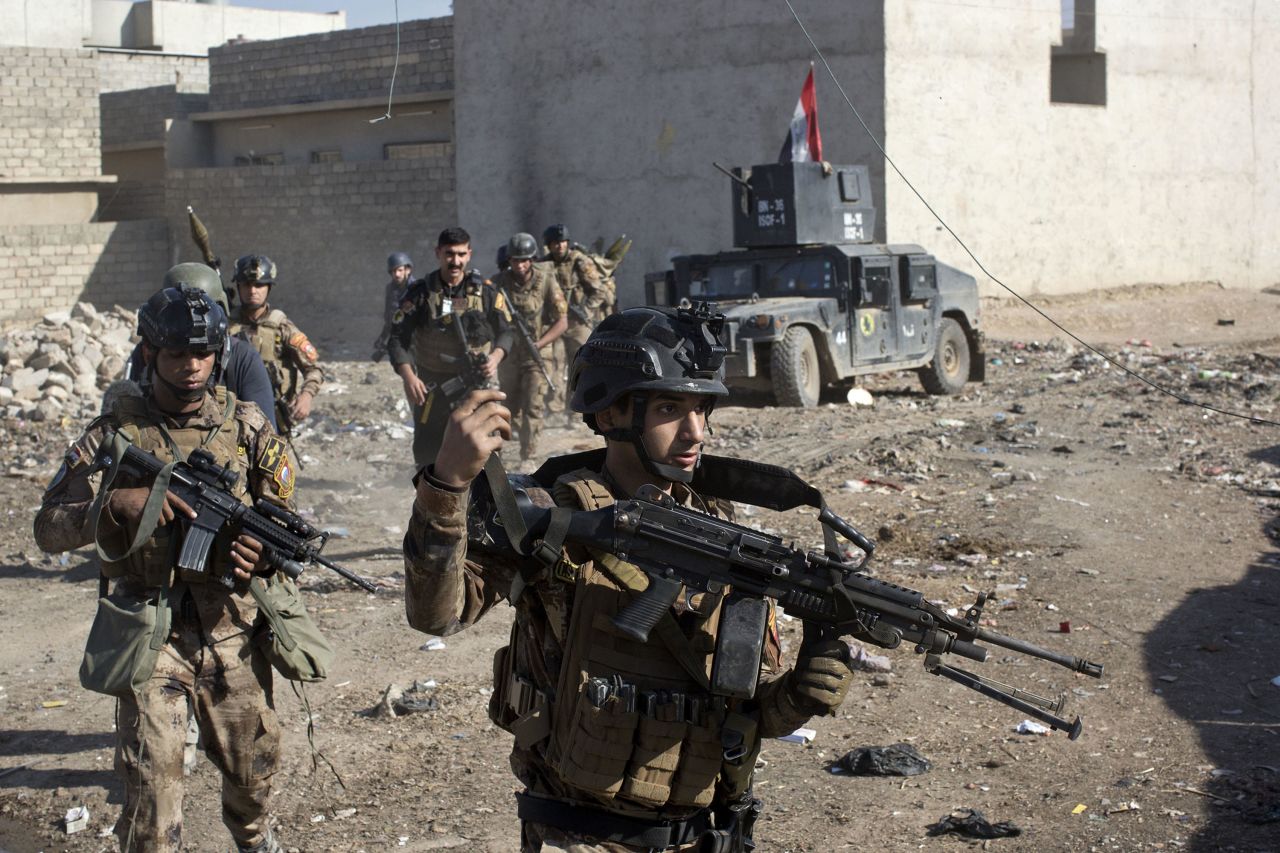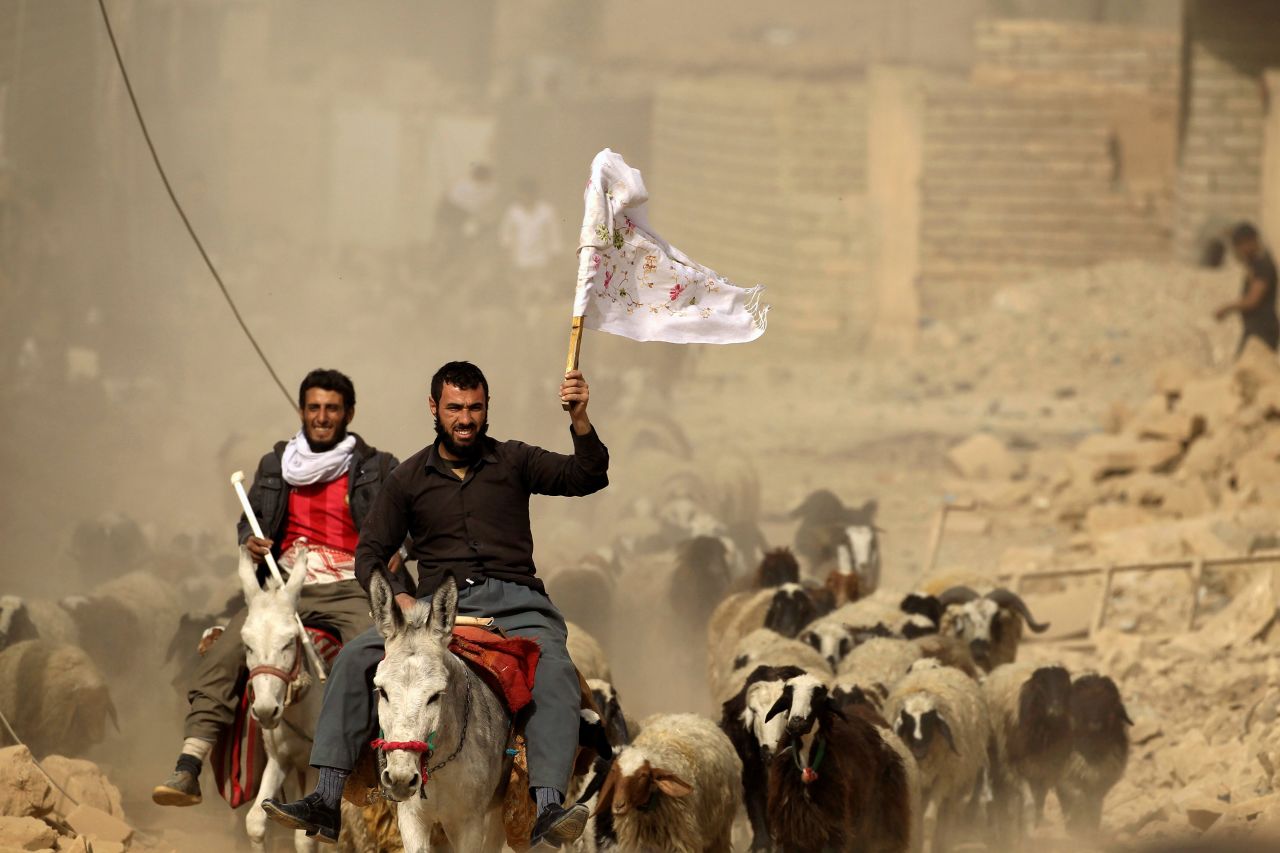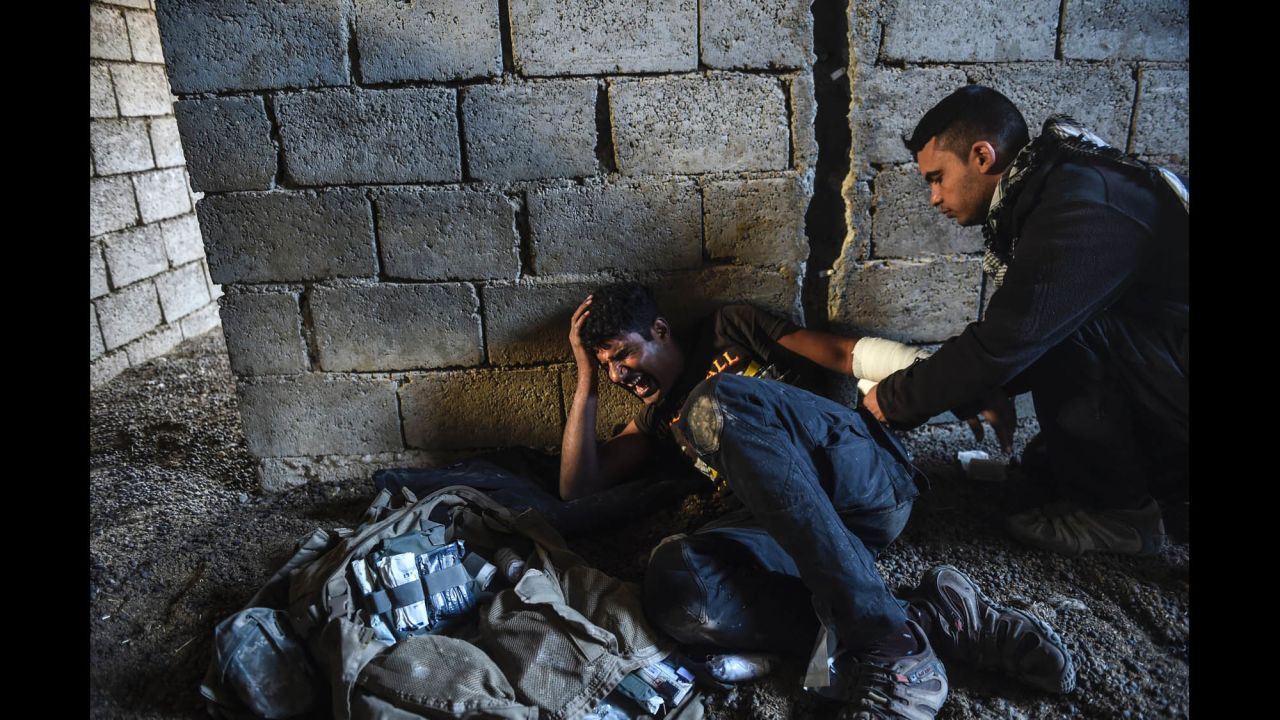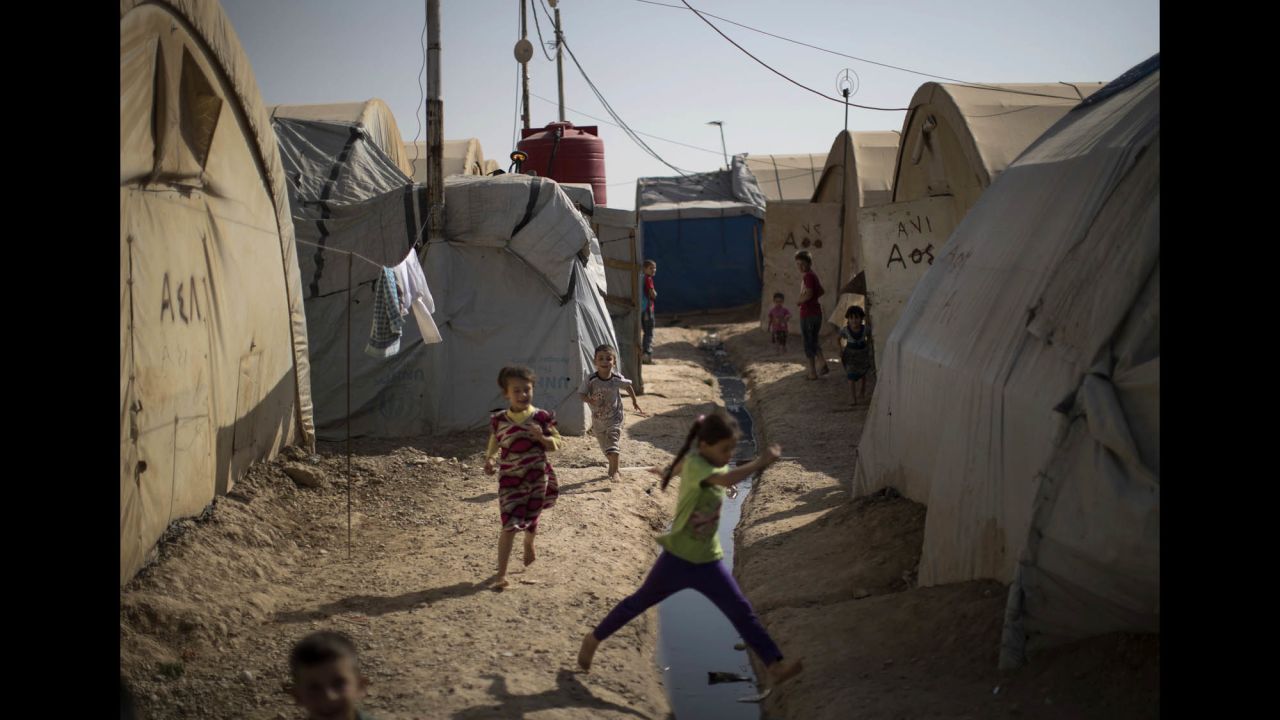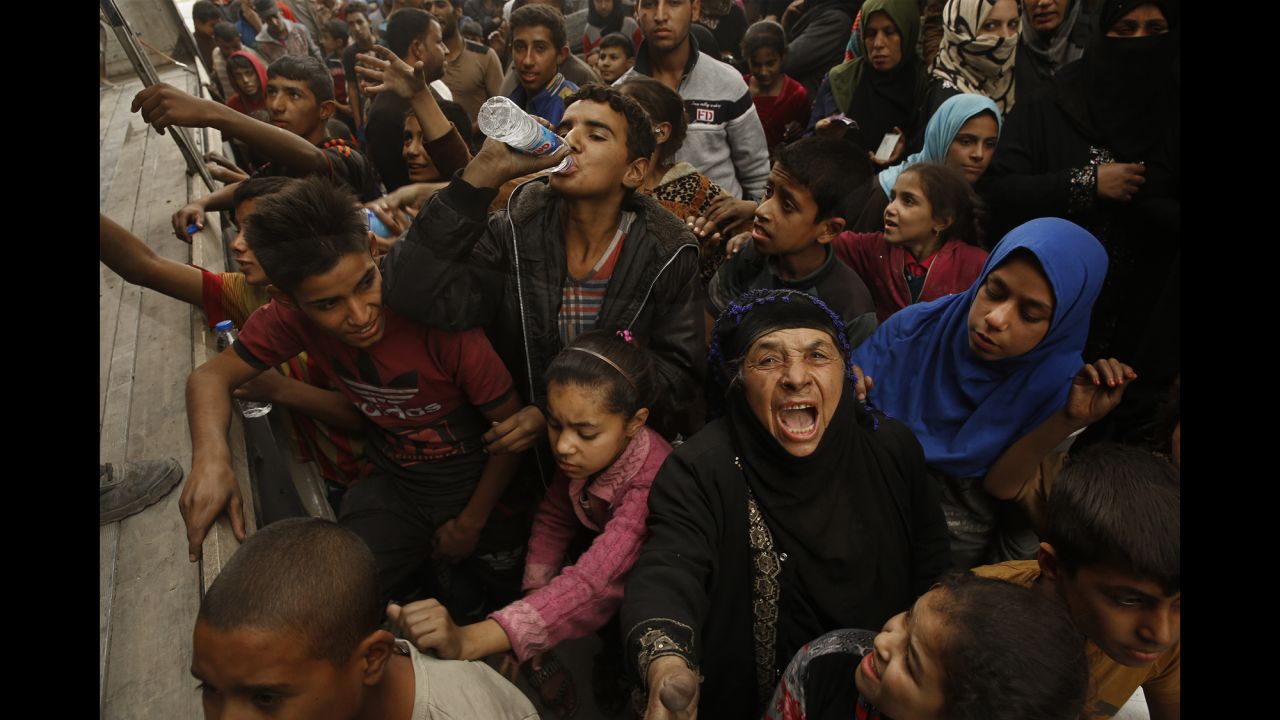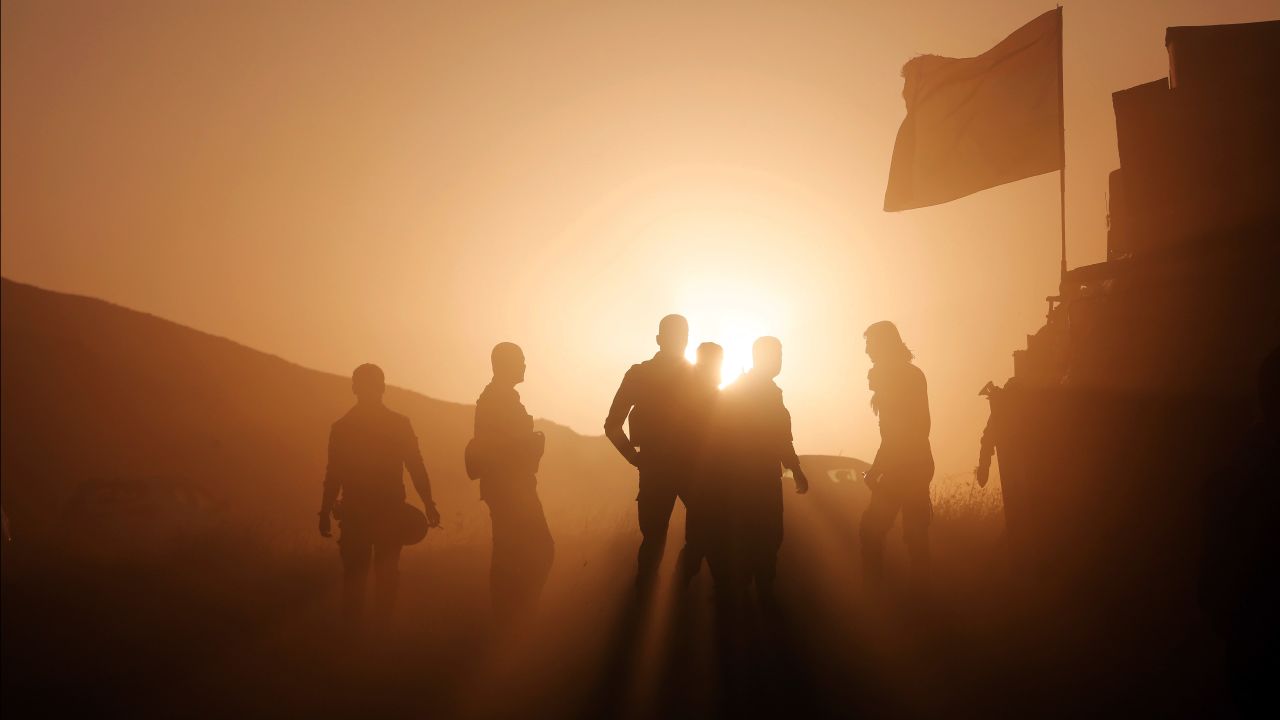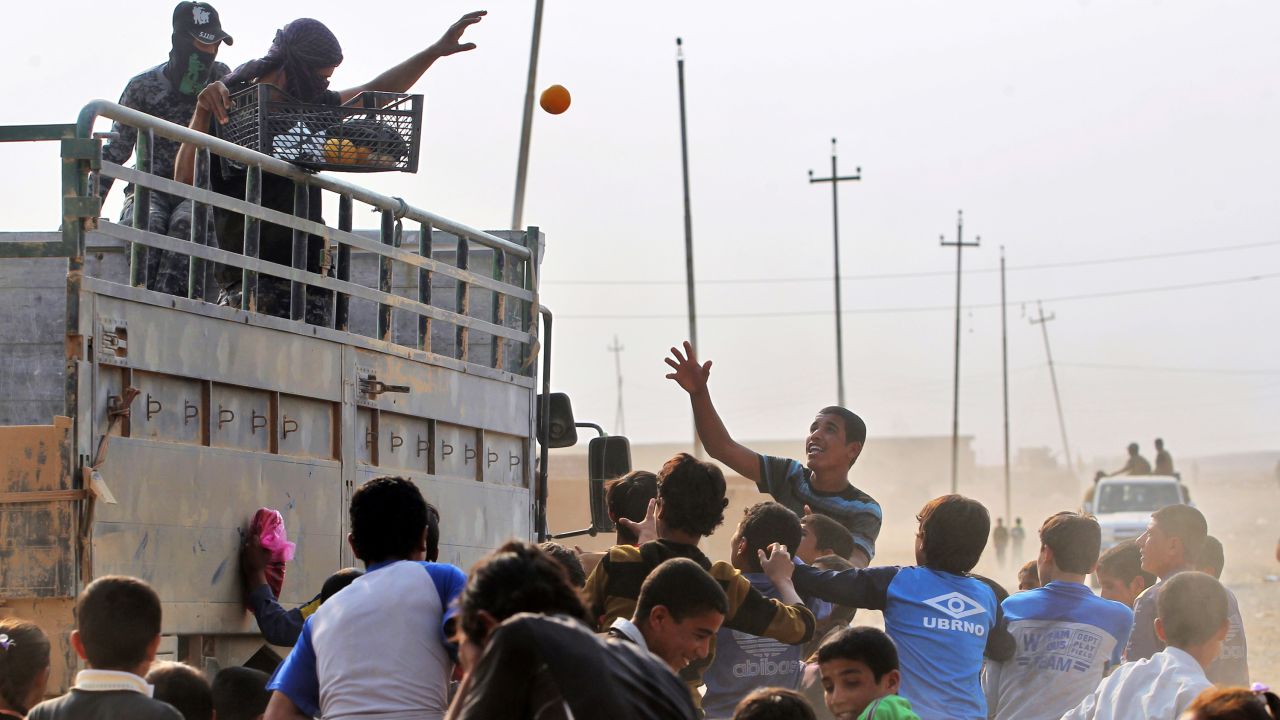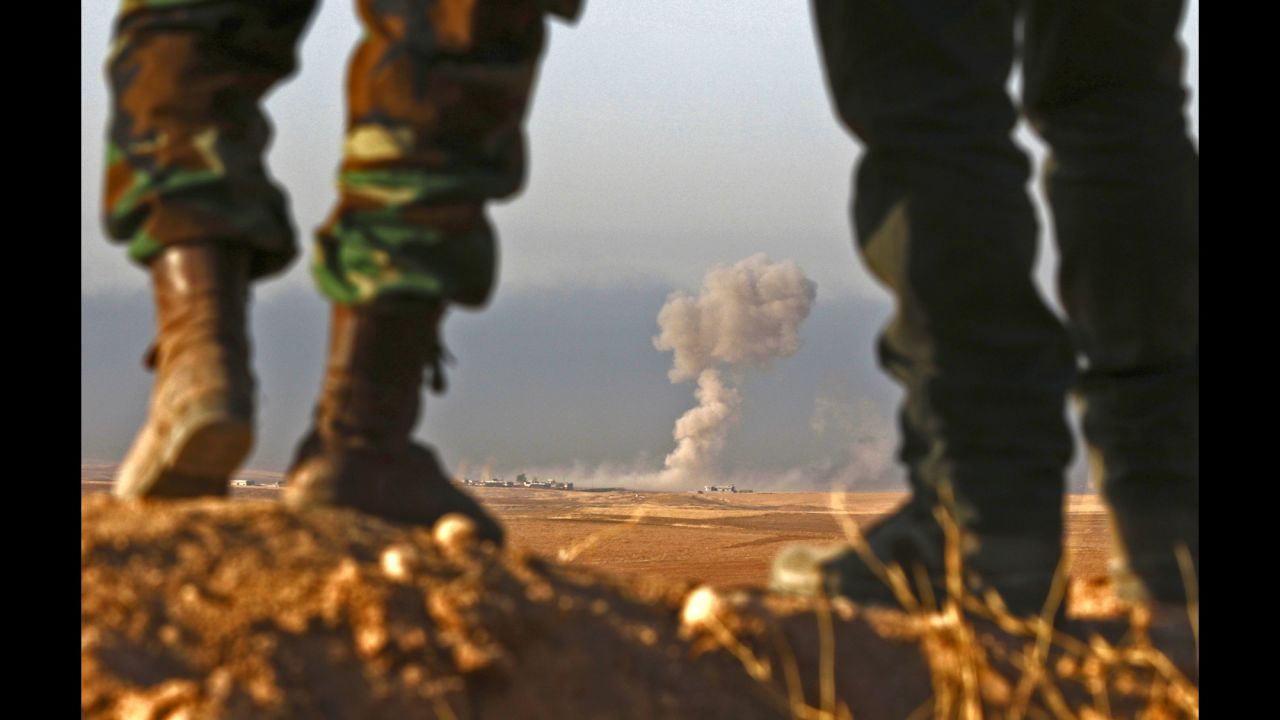 Mosul: Iraqi-led forces push into key city
According to a witness, ISIS on Saturday executed about 75 Iraqi police or security officers detained after gun battles earlier this week in Mosul's southern neighborhood of Wadi Hajar.
The men were among 600 people detained. Although ISIS released many of the civilians, the officers were taken to the southern suburb of Abu Sayf and shot near a river.
The terrorist group carried out a mass killing of 232 people Wednesday, punishing them for defying its orders, a spokeswoman for the UN human rights arm told CNN.
"ISIS executed 42 civilians in Hammam al-Alil, south of Mosul. Also Wednesday, ISIS executed 190 former Iraqi security forces for refusing to join them in the Al Ghazlani base near Mosul," said Ravina Shamdasani of the Office of the UN High Commissioner for Human Rights.
The International Organization for Migration reported Saturday that the Mosul operation has displaced 17,520 people since October 17.
CNN's Laura Smith-Spark and Mohammed Tawfeeq contributed to this report