Story highlights
Up to 50,000 inmates participated in strikes in nearly two-dozen states, activists say
Experts say the strike's scale could make it the largest in US history
Inmates want to end what they call legalized slavery
Last month, on the 45th anniversary of the infamous Attica Prison uprising, tens of thousands of US inmates launched a nationwide protest that continues today, according to advocates who helped organize the effort.
The inmates' grievances are as varied as the states they came from: Pennies for labor in South Carolina, racial discrimination in California, excessive force in Michigan. However, they share an overarching goal: End legalized slavery inside American correctional facilities.
Jails and prisons don't have to be luxurious – or comfortable, for that matter – but the US Supreme Court has said they're not supposed to be dangerous or dehumanizing. Yet the 13th Amendment of the US Constitution, while banning slavery, allows prisoners to work for little to no pay, in what inmate advocates say crosses the limits of human decency, amounting to modern-day servitude.
"I used to think, 'Nah, that ain't America, that's China and Cuba,' " South Carolina inmate Harold Sasa told CNN from a contraband phone. "It's a system that's neither benefiting us nor the citizens outside."
Even the American Correctional Association, the country's largest trade organization for prisons and jails, this year passed a resolution urging the repeal of the amendment's "exclusion clause," which allows for such labor. It has also called on prison work programs to "aspire" to offer wages based on inmate productivity. But many corrections officials say there's nothing punitive about withholding wages from inmates. Often, the funds are used to offset operating costs or pay off inmates' court-ordered restitution while providing them with job training.
Since September 9, the Incarcerated Workers' Organizing Committee, a prisoner rights advocacy group, estimates as many as 50,000 inmates have taken part in coordinated strikes planned through social media on cell phones and snail mail across nearly two-dozen states. That number is impossible to independently verify. Some individual inmates are still protesting, IWOC said.
Officials in Texas and South Carolina denied to CNN that any protests took place. But criminal justice advocates said the scale makes it the largest and most significant inmate strike in American history.
"The fact that this was happening simultaneously in a number of states suggests a degree of planning and sophistication and community support that we haven't seen in recent years," said David Fathi, director of the ACLU National Prison Project.
So many inmates risking discipline, solitary confinement or an extended sentence to protest their conditions speaks to the demand for change inside corrections facilities, he said. CNN interviewed three prisoners in different states, along with activists, who all believe US prisons need drastic reforms.
Forced labor in South Carolina
The clock struck 3 a.m. as Sasa's cell door unlocked. It wouldn't be long before the father of three had to go to work making wooden shelves. Exhausted, the Georgia native decided to continue watching television, letting the glow of the screen color his face.
He refused to leave.
Recalling that day, Sasa spoke with CNN after IWOC helped facilitate the interview from outside prison. The 36-year-old inmate, who has more than a decade left in his sentence, provided CNN with an alias out of fear of retribution from guards.
Since 2009, Sasa has served time in a South Carolina prison for reckless vehicular homicide. Two of those seven years, he sat in solitary confinement for an altercation with a guard. During that time, he obtained a copy of prison activist George Jackson's book "Soledad Brother." The 1971 death of the Black Panther Party member, who was shot dead by prison guards, partially prompted the Attica riots.
"It awoke me," Sasa said.
Sasa said Jackson's teachings inspired him to join Jailhouse Lawyers Speak, a group that focuses on providing inmates with free legal resources. Members recently demanded a wide range of reforms such as lowering "excessive" vending machine prices and re-establishing GED classes in all prisons. Above all, they want fair compensation for labor.
The US Constitution's 13th Amendment still allows for slavery and involuntary servitude if it's used as punishment for a crime. According to the Marshall Project, federal work programs pay up to $1.15 an hour while wages at state prisons average 20 cents an hour. In some state prisons, including Texas, inmates don't see a dime.
"Part of the core mission of the agency is to promote a positive change in their behavior and prepare them for re-entry into society," Texas Department of Criminal Justice spokesman Jason Clark said. "We believe having a job is critical to their long-term success. While inmates are not paid, they can acquire marketable job skills which could lead to meaningful employment upon their release."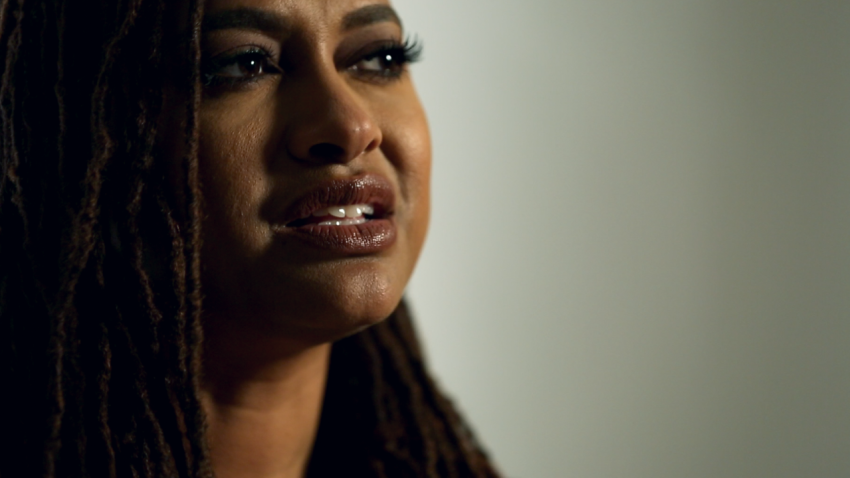 Ava DuVernay hopes '13th' causes a 'revolution within'
In South Carolina, depending on the job and an inmate's circumstances, up to 90% of a wage may go toward costs of incarceration, such as housing, food, health care and incidentals, or restitution and child support. In one voluntary work program, instead of wages, officials say inmates receive "valuable skills that can be used for re-entry" by manufacturing furniture for schools and offices and road signs that are sold to state entities and nonprofits.
To change that, Jailhouse Lawyers Speak wants a constitutional amendment passed to overhaul the 13th Amendment. Sasa believes the amendment is the "primary cause of inhumane treatment" for South Carolina inmates. That's why he and more than 200 other inmates participated in a prison labor strike on September 9.
South Carolina corrections officials deny any work stoppages occurred, spokeswoman Ashleigh Messervy said. But Sasa said the stoppages lasted more than three weeks. They ended only after Jailhouse Lawyers Speak called off the action, realizing they'd get no further with their demands and would need to develop a different strategy.
Even amid this failure, Sasa sees signs of progress: Some prisoners have individually continued protests, now aware of the push for prisoners' rights.
Discrimination in California
Richard Castillo never imagined spending most of his adult life behind bars, much less lobbying for better inmate treatment. But multiple crimes meant multiple sentences for the Merced, California, native.
In 2013, California police again arrested him for allegedly violating parole. After a judge set his bail at $650,000 due to alleged gang affiliations, he has remained in Merced County Jail awaiting trial.
According to Castillo, guards have assigned Hispanics uniforms with different colors – green-and-white for suspected Norteño gang members, blue-and-white for the Sureños – as opposed to other prisoners provided with orange jumpsuits. Those uniforms are not just a problem in prison, but can also sway a judge's decision in a courtroom, he said.
That's why Castillo, 33, participated in a hunger strike on September 9 with at least 150 other inmates at two corrections facilities in Merced County. His wife, local prison rights organizer Victoria Castillo, joined him on a hunger strike for 10 days in solidarity.
Castillo said inmates stopped their hunger strike after guards pledged to fulfill some of their other requests, including improving the quality of food and housing conditions. However, he said, officials broke that promise, which prompted additional prisoners to resume the hunger strike.
Captain Greg Sullivan of the Merced County Sheriff's Department disputed that inmates went on a "true" hunger strike, noting some ate from the commissary or received food during visits to the infirmary. He defended the different colored uniforms as necessary for identifying and separating rival gang members who might clash. In all, the jail uses seven different colored uniforms as necessary to identify gang members, those with special needs, women and inmate workers, among other populations, he said.
Poor living conditions in Michigan
Kinross Correctional Facility inmate Anthony Bates suspects most people see him as a lost cause.
Bad man. Broken. Beyond repair.
The 39-year-old Detroit native is serving up to 70 years for assault with intent to murder, a conviction his fiancé said he's trying to overturn. Bates believes inmates are entitled to livable conditions. That's hardly a guarantee, he said, at the prison in Michigan's Upper Peninsula.
Prisoners like Bates are paid anywhere from 75 cents to $3.73 a day based on the type of job and skill level, amounting to about $10 million in annual wages, Michigan Department of Corrections spokesman Chris Gautz said.
On September 9, like elsewhere, most inmates at Kinross stopped working to protest, Bates said. The next day, when guards refused to serve them their hot meal, feeding them cheese sandwiches instead, upward of 500 inmates staged a peaceful demonstration in the prison yard, Bates said.
They gave the warden a list of demands that included improvements to the quality of food and health care, which is paid for by the state. In response, the warden pledged to address some concerns in his power, Bates said.
After inmates initially dispersed in a peaceful manner, Bates said prison guards stormed the jail with long guns, tear gas and pepper spray. They removed about 200 protesters before proceeding to tie them up with zip ties and shook down their bunks. Inmates also set at least one fire and vandalized the facility, a police union told the Detroit Free Press.
"It wouldn't have turned violent if they responded differently," Bates said. "They were just snatching up prisoners even though some guys didn't break anything."
Disputing Bates' account, Gautz said about 40 inmates participated in the work stoppage. He said most were kitchen employees who had threatened other inmates to partake in the protest. Therefore, inmates were ultimately responsible for the lack of hot meals.
During the prison yard protest, some inmates tried to escape and others vandalized prison property, Gautz added. They were among 250 inmates rounded up, along with other work stoppage organizers, during the raids where zip ties were used to control inmates. In his view, most inmates did not support the protests or work stoppages. Overall, he said, inmates have open lines of communication with wardens and the administration. He blamed outsiders for pushing inmates to strike.
Since the crackdown on protesters, Bates said no inmates have resumed strikes, a sign to him that retribution was an effective deterrent.
"They just voiced their opinion," Bates said. "They were punished for that. That was cruel."
From marginalized to mainstream
The US prison strikes have dissipated in the last six weeks. In that time, some prisoners witnessed slow change in their conditions. At least two inmates have died since the strikes started.
At William C. Holman Correctional Facility in Atmore, Alabama, an inmate serving time for murder killed himself on October 9 while in solitary confinement, officials said. Charlie Anderson, an inmate at Kinross, Bates' prison, died on October 10 after medical personnel failed to provide immediate care, advocates with Michigan Prison Abolition said in an email to media outlets. Gautz said staff administered aid but could not save his life.
Holman inmate Kinetik Justice-Amun, whose given name is Robert Earl Council, began a hunger strike last Friday to protest what he considers mistreatment from prison officials, IWOC said. Having played a key role in organizing the movement, advocates say prison officials transferred him to a facility known for harsher conditions as a form of retaliation. An Alabama corrections spokesman declined to provide a reason for the transfer.
At Holman, where inmates were among the first to strike, nearly a dozen prison guards held a solidarity strike over safety conditions after a guard was fatally stabbed inside the overcrowded facility. The US Department of Justice announced on October 6 that it will soon investigate the state's prison system.
"Our obligation is to protect the civil rights of all citizens, including those who are incarcerated," Joyce White Vance, US attorney of the Northern District of Alabama, recently said.
Moving forward, prisoners are planning another set of strikes as activists on the outside prepare to stage boycotts of companies that use prison labor. They've declined to discuss specifics except for a prisoner rights march set for August 2017.
Austin Community College professor Azzurra Crispino, a spokeswoman for IWOC, said inmates at different prisons have different goals. However, Crispino said they remain united in overhauling the American prison system, abolishing slavery once and for all.
"We're bringing this conversation to the mainstream," Crispino said. "People often say, that's not practical, there's no point in talking about it. Now we say the words 'prison' and 'abolition' together, and people don't laugh."