Story highlights
Public gets first look at China's newest fighter jets
J-20 seen as China's answer to US F-22s and F-35s
Two of China's brand new, top-of-the-line stealth fighter jets streaked and screamed across an air exhibition on Tuesday as Beijing showed its newest military hardware to the public for the first time.
The J-20 fighter is called Beijing's answer to the US F-22 stealth fighter and the F-35 that will be soon deployed in the Pacific by the United States and Japan.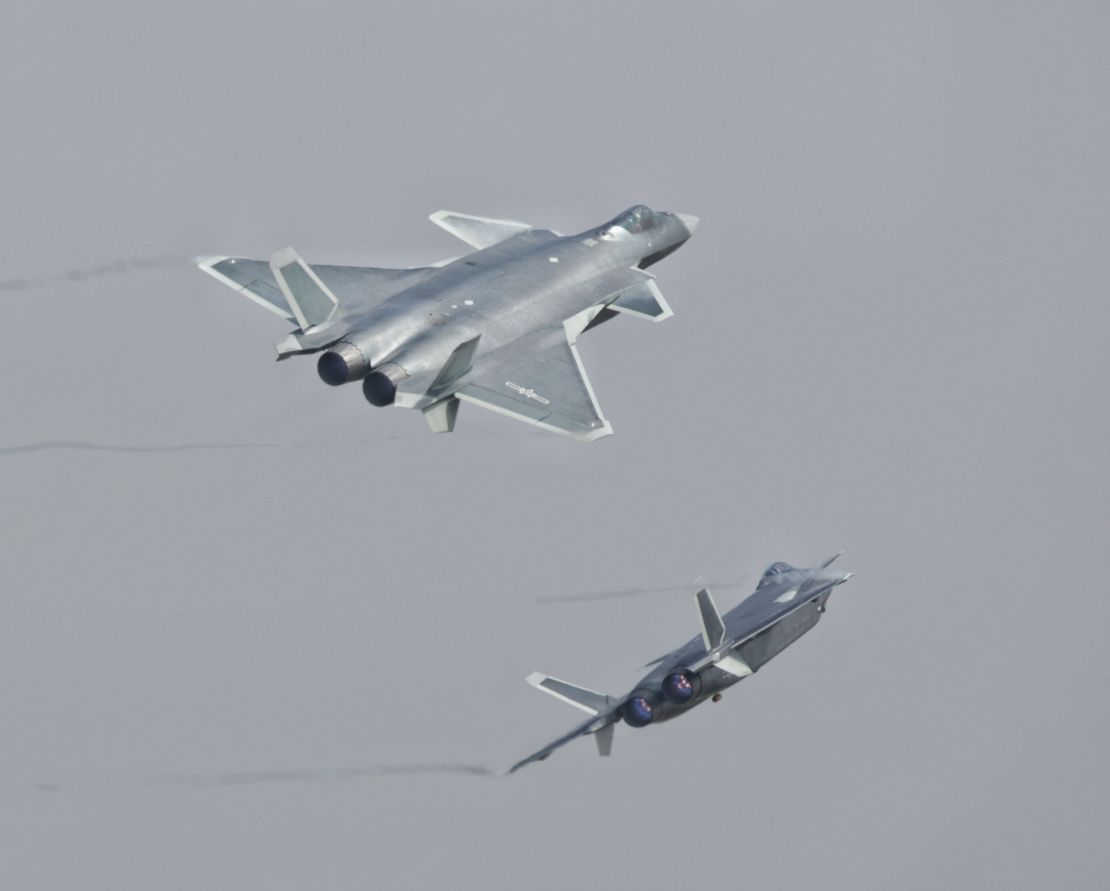 The J-20, a long-range, radar-avoiding stealth combat aircraft, first flew in 2011 but had not been shown to the public until Tuesday.
Two of the twin-engine jets made passes over the China International Aviation & Aerospace Exhibition in Zhuhai, 35 miles (56 kilometers) west of Hong Kong.
China often uses the biennial exhibition to show off its newest military hardware. In 2014, it showed off its J-31 fighter at the exhibition, also known as Airshow China.
China unveils huge military plane
The J-20 is bigger than the J-31 but both are considered big steps in making China's People's Liberation Army Air Force a Pacific power.
"The J -20 aircraft is China's own new generation stealth fighter, developed to meet the needs of the future battleground," Chinese air force spokesman Sr. Col. Shen Jinke said last week.
"Research and development are progressing as planned, Shen said.
"The aircraft will further enhance the overall combat capability of the Air Force, which would help the army's sacred mission of maintaining the national sovereignty, security and territorial integrity."
US general says F-35 has advantage
At least one US Air Force general has been unimpressed with reports on the J-20.
"When i hear about F-35 vs. J-20, it's almost an irrelevant comparison," US Air Force Chief of Staff Gen. David Goldfein said in August, according to a report from BreakingDefense.com.