Story highlights
Singer's performance on November 12 is a tribute to 89 concertgoers who died at venue
The following day - the first anniversary of the gun attack - a memorial will be unveiled there
The Bataclan music venue in Paris will reopen with a performance by the British singer Sting a day before the first anniversary of the terror attack that killed 89 concertgoers there.
In a statement on his Web site, Sting said he wanted to "remember and honor those who lost their lives in the attack a year ago" and to "celebrate the life and the music that this historic theatre represents."
The Bataclan was attacked by three gunmen on the night of November 13, 2015 during a performance by Eagles of Death Metal, a US rock group.
It was part of a coordinated series of attacks across Paris, claimed by the ISIS militant group, which left 130 people dead. The venue has remained closed since then.
Sting, former frontman of The Police, said all proceeds from his show on November 12 would be donated to Life for Paris and 13 Novembre: Fraternité Verité - organizations supporting the victims of the attacks and their families.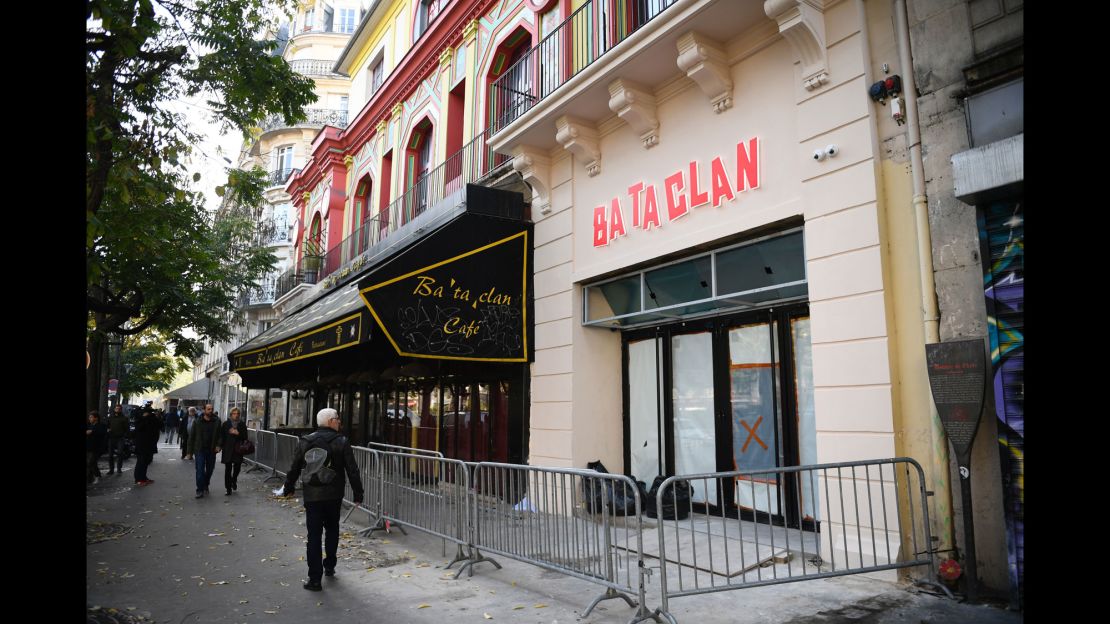 Tickets go on sale on Tuesday November 8 on the Bataclan Web site.
According to the French news channel BFMTV, a CNN affiliate, security has been beefed up for the occasion. Cameras will be set up inside and outside the concert hall and a security team and police officers will be mobilized.
On November 13, to mark the anniversary, survivors of the attack will join Eagles of Death Metal for a tribute ceremony, unveiling a plaque in front of the concert hall with the names of the victims.
In an interview with BFMTV, Jerôme Langlet, the owner of the venue, noted that "not everyone agrees with the reopening of the Bataclan and I understand it well."
"But," he continued, "we are sharing with a grand majority the fact that the best solution is probably to reopen. We want to keep this soul of the Bataclan, we have always been proud of this concert hall."
Additional concerts are also scheduled at the venue. British rock singer Pete Doherty is playing there on November 16 and 17 and the Senegalese star Youssou N'Dour performs on November 18 and 19.
CNN's Camille Verdier and Océane Cornevin contributed to this report