United States President-elect Donald Trump will have a lot of global challenges to deal with, and Libya is one of them. Here's what you need to know.
Trump on Libya
"Who has the oil in Libya? ISIS has the oil," Trump said at a rally in May 2016. "If ISIS has the oil, why aren't we blockading so they can't sell it? Why aren't we bombing the hell out of [ISIS]?"
One statistic that sums up Libya
Oil production in Libya is now one-fifth what it was under former leader Moammar Gadhafi. Political infighting has consumed the country. Three rival governments – the new UN-backed one, the previously internationally-recognized secular one, and the Islamist one – are all vying for power.
A messy situation has been made worse by hundreds of competing well-armed militia and dozens of tribes in a confusing struggle for dominance. Gadhafi's legacy was a state ready to fail the moment he was killed in 2011.
What should be Trump's top priority on Libya in the first 100 days?
Trump must consult with, control and corral the competing and divergent interests of Libya's neighbors and regional powers.
Egypt wants to gain strategic depth in eastern Libya, and it has the support of the UAE and Saudi Arabia in backing the former internationally recognized government's military commander General Haftar in the east.
Those nations also dislike the Islamist militias in Tripoli – whom they fear share much with the Muslim Brotherhood – yet support from these same militias has been central to building local support for the new UN-backed government.
Europe and the US, on the other hand, are backing the UN government, so there's a disconnect. Unless the international house is in order, no amount of meddling and picking at the edges of Libya's multi-layered mess will help.
Another challenge will be to eradicate ISIS from Libya. Special forces and airstrikes might take out the terror group but – like most things in Libya – it will create other problems in the process.
Take the Government of National Accord, which was formed partly as a means for Libya to have a sovereign government able to legitimately call for international help tackling ISIS.
Building support for the GNA required co-opting Islamist militias and others - and it gave those militias the legitimacy they lacked, which is playing into the chaos in Libya today. Meanwhile, the government itself is already proving a failure.
Can Trump fix this in the first term?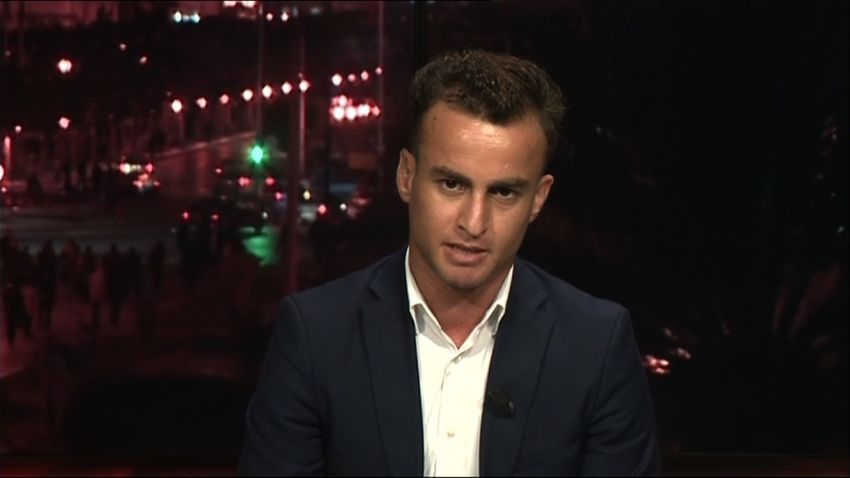 Analyst: UN-backed Libya government 'toothless'
No, for many reasons. If Libya was Trump's number one priority, one term could be enough to put the country back on track, but it is not. Russia and Syria are more pressing issues.
Solving the Libya problem will likely become more of a compromise, with gains made and ground traded to solve other bigger issues. Egypt will be a big player in fixing Libya, but that country's relations with the US are not the best, and the list goes on.
But even if it was his top issue – and not Europe's problem, as outgoing President Barack Obama sees it – Libya would require not just massive diplomatic heavy-lifting, but also the development of a powerful national security force.
Gadhafi systematically stripped the country of its ability to run itself without him. Today there is no national army and no national police force, only multiple overlapping militias. Until someone can reign them all in – and share power and oil profits with the tribes – stability and economic growth will be illusory.
As we have seen in Iraq and Afghanistan, this is no fast fix – and the American people will need a lot of convincing from Trump that Libya is different and would be worth the effort.
How big a priority is Libya for CNN readers?
Libya isn't a top priority – it ranked dead last in a very unscientific poll of CNN readers who took part in our interactive feature on the 10 biggest global challenges facing the next President.
What's your biggest priority for President-elect Trump? Take our quiz and let us know.