Story highlights
NEW: As many as 185 protesters arrested in Los Angeles, police say
Portland police tweet of "extensive criminal and dangerous behavior"
Thousands protesting Donald Trump's victory in the presidential election took to the streets for a third night of demonstrations and vigils in several US cities.
An anti-Trump rally in Portland, Oregon, revved up as protesters confronted police Thursday night. What started out as a peaceful march, with more than 4,000 people, quickly turned violent.
Over the course of the evening, "anarchists" in the crowd threw objects at officers, vandalized local businesses and damaged cars, Portland Police Sgt. Pete Simpson said.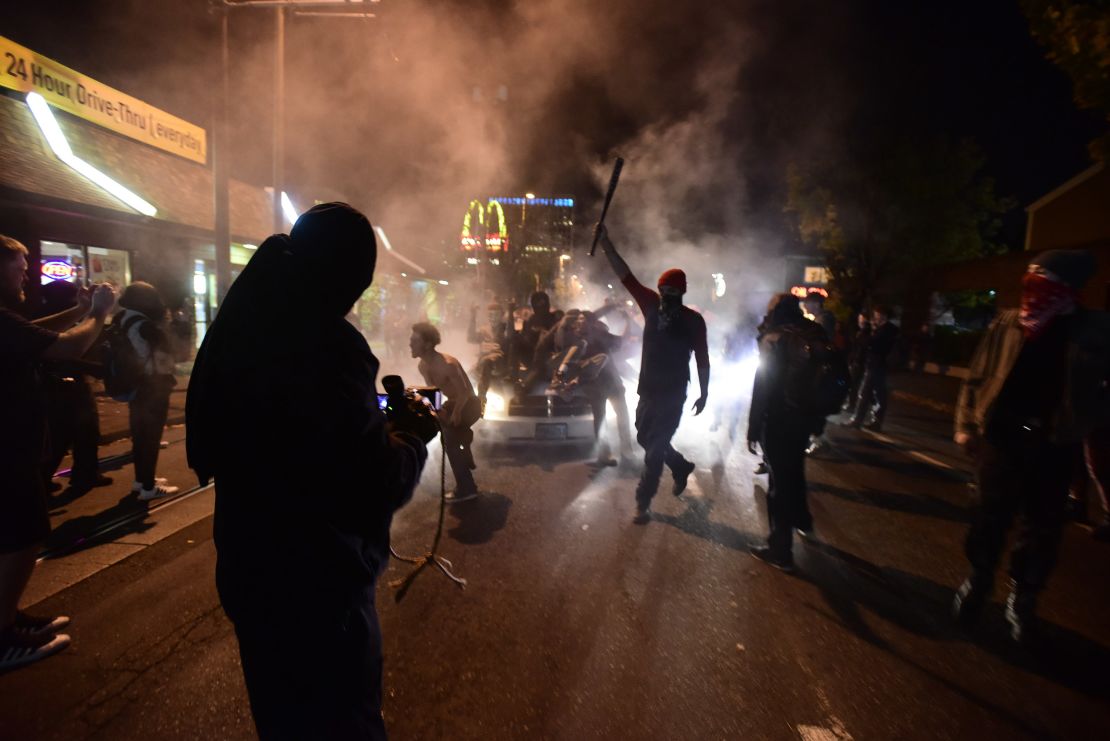 Police publicly declared a "riot" due to "extensive criminal and dangerous behavior" and called the protest "unlawful," according to posts on the department's Twitter page.
The crowd was dispersed using "less lethal munitions" and at least 26 protesters were arrested, police said.
Protests and marches continued in other US cities including Los Angeles, Philadelphia, Denver, Minneapolis, Baltimore, Dallas and Oakland, California.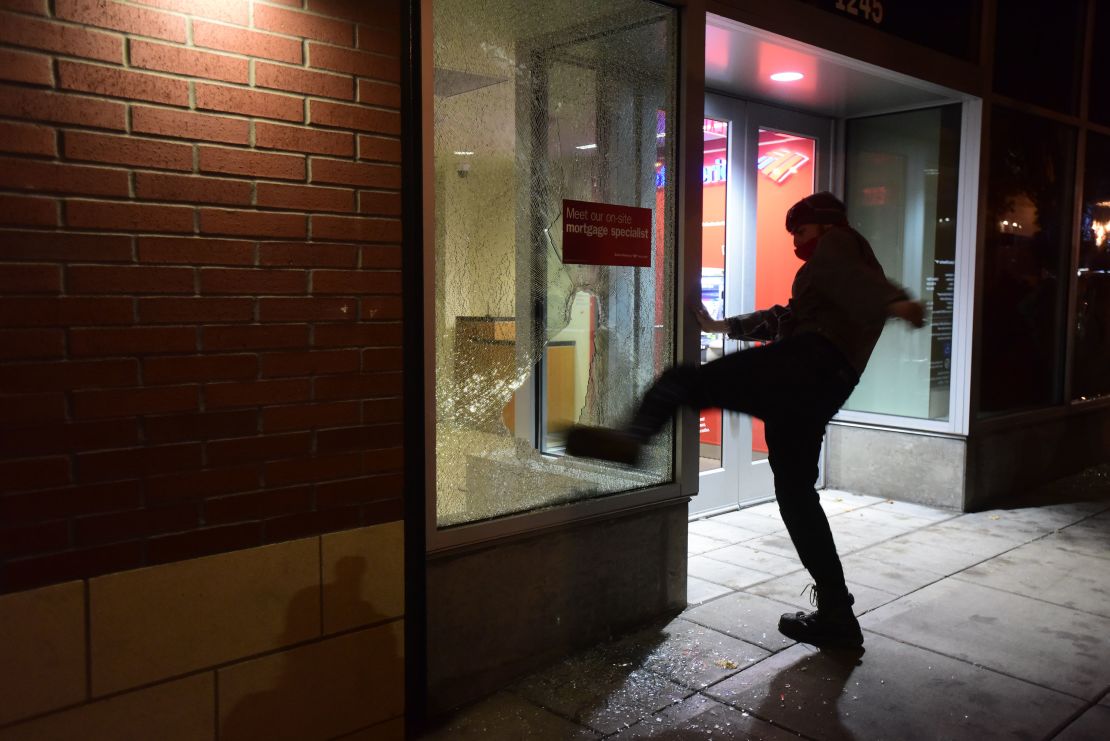 The mood in the streets where protesters marched was as varied as the locations.
Some of the roughly 1,000 protesters in Oakland broke store windows, left graffiti on buildings and threw M-80 firecrackers, Molotov cocktails and bottles at police officers, authorities said.
Eleven people were arrested in Oakland, including someone who had seven Molotov cocktails in his possession, police said. Some of those arrested are accused of assaulting police officers.
In Los Angeles, about 185 protesters were arrested Thursday night into Friday morning, police Officer Norma Eisenman said – including some on suspicion of blocking roads, and minors accused of violating curfew.
People gathered outside Los Angeles' City Hall chanting "not my president." As in Oakland, there were reports of people throwing rocks and bottles at police officers and vandalizing police cars with graffiti, CNN affiliate ABC reported. At least one person was held on suspicion of assaulting an officer, Eisenman said.