Story highlights
Bikers were surprised to spot Bruce Springsteen by the side of the road
They took him to a local restaurant after his motorcycle's battery died
Dan Barkalow did not think twice before stopping by the side of the road near Freehold, New Jersey, to help out a stranded fellow biker.
Then he noticed the guy looked familiar. It was none other than Bruce Springsteen.
"It's a day I probably won't forget for a while," Dan Barkalow, 54, told CNN. "The moment I got off the bike I saw it was him, and he was a real nice, down-to-earth guy."
Barkalow was leading a group of bikers, the Freehold American Legion Riders, back from a Veteran's Day ceremony Friday at the Vietnam Veteran's Memorial in Holmdel, New Jersey, when he saw the broken-down bike and pulled over.
Barkalow said he was "a little starstruck" upon recognizing Springsteen but immediately tried to assist the rocker, a Freehold native who still lives nearby.
When the dead battery on Springsteen's bike wouldn't charge, the group gave him a ride to a nearby restaurant.
Barkalow said Springsteen, who has just published a best-selling memoir titled "Born to Run," stayed for 45 minutes until his ride picked him up. The musician invited Barkalow and his buddies for a round of drinks and chatted about motorcycles and "good old Freehold."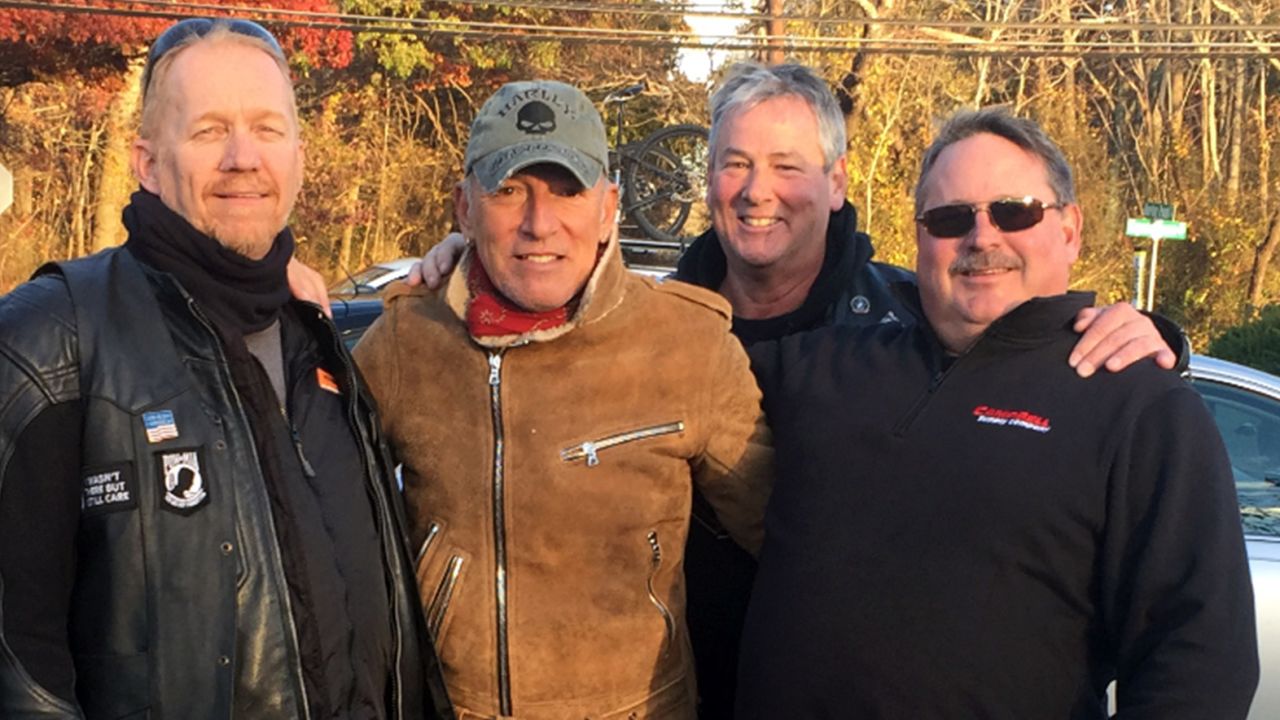 Biker Ryan Bailey added that Springsteen took the group's names and numbers. "He said, 'If I'm ever in the area I'll get you tickets for the show.' It was pretty neat," Bailey said.
There was no discussion of politics, according to both Bailey and Barkalow, despite the left-leaning singer's vocal support for Hillary Clinton during the bitter presidential campaign.
After sharing their brush with Jersey royalty on the Facebook page for the Freehold American Legion - Monmouth Post 54, however, the bikers said they experienced an unexpected backlash.
"What started out as a story of interest posted to our American Legion Facebook page has devolved into a nauseating political altercation full of vitriol and insults, none of which are from our members," said a statement on the page. " If we are to survive as a nation both sides have to stop the hate."
"It's pretty disgusting," Barkalow said later of the nasty comments. "All I know is, I'm a pretty humble guy. I just stopped to help someone out."