Editor's Note: John D. Sutter is a columnist for CNN Opinion who focuses on climate change and social justice. Follow him on Snapchat, Facebook and email. The opinions expressed in this commentary are his.
Regardless of what you think about the science behind climate change or Donald Trump's election, here are a few facts about the environment that should trouble you:
• Air pollution kills about 6.5 million people per year worldwide.
• In total, 12.6 million people die per year from "avoidable environmental risk factors." (That means "approximately a quarter of all deaths could be avoided if we were better at managing the environment," said Dr. Diarmid Campbell-Lendrum, who oversees health and climate change at the World Health Organization.)
• Many of these deaths, especially those from air pollution, can be linked to the fossil fuel industry, especially coal.
• Yet governments provide direct subsidies to fossil fuel prices to the tune of $500 billion per year. Add in all of the health costs associated with that industry and the true cost of the subsidy is more like $5.3 trillion per year, according to Campbell-Lendrum.
These stats, which were discussed Monday at a press conference for the launch of a new health and climate change project from The Lancet, the prestigious medical journal, are especially important following the election of Donald Trump as US president. Trump is a climate skeptic, and is rumored to be considering other climate skeptics and energy company executives for key environmental positions on his cabinet, including the Environmental Protection Agency.
The science on climate change is solid: We're warming the atmosphere by burning fossil fuels, and the consequences are expected to be disastrous and to last for thousands of years. But even if you want to ignore that, there remains a moral case for moving rapidly away from dirty fossil fuels: A cleaner environment would save millions of lives per year.
If we move to cleaner energy sources, we will simultaneously combat climate change (which, in its own right, is expected to kill 250,000 per year by mid-century, with deaths coming from increased heat stroke, malaria and child malnutrition and other sources, according to the World Health Organization) and prevent disease and widespread pollution-related deaths.
"We have the opportunity to avoid a very large proportion of the world's deaths if we are able to act on air pollution and on climate change," Campbell-Lendrum said at the press conference on Monday, which was held as part of the COP22 climate change negotiations in Marrakesh, Morocco. "There is an absolute public health imperative to act on climate change and on the causes of climate change. We also see that a failure to act on these issues and failure to take account of the health implications of our climate and energy decisions is also very bad development and it's also very bad economics."
There are ample reasons to be concerned about the consequences of burning fossil fuels and warming up the planet, namely that we're killing off coral, raising sea levels, worsening droughts, storms, floods and so on. But also remember that "drill-baby-drill" policies are a disaster for public health – now and in the future. Please keep this in mind as you read about Trump and as his backlash against Obama's supposed "war on coal." Yes, the government should do more to work with out-of-work coal miners – providing job training and economic stimulus packages. But we re-enter the coal era at our own peril. The world needs to move rapidly toward wind, solar and other alternatives.
This is something many conservatives and even many climate skeptics already realize. I spent time last year in Woodward County, Oklahoma, which is home to an exceptionally large number of climate change skeptics, according to Yale climate opinion models. I met people who doubt the science of climate change and yet also were installing solar panels and wanted clean air.
As the United States becomes more polarized, we have to keep looking for this common ground.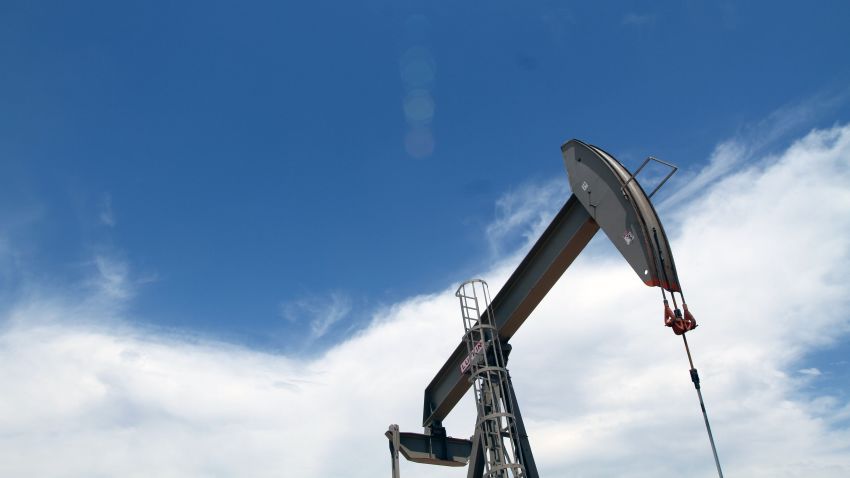 Opinion: Common ground with climate skeptics
And we need to support the science.
The Lancet hopes to keep an eye on this issue with a 15-year initiative called "The Lancet Countdown: Tracking Progress on Health and Climate Change." Its executive director, Nick Watts, told reporters on Monday that he thinks of climate change and health like he would any patient standing in front of a doctor. The doctor gathers evidence, weighs the pros and cons and then comes up with a reasonable recommendation for better health.
In this case the patient is the planet, he said.
It's clear that cleaner energy is a big part of the cure.
And 12.6 million lives per year are on the line.