Story highlights
National Novel Writing Month (Nanowrimo) is celebrated worldwide every November
This year, a US author rented a castle for the challenge
A picturesque castle in southwest France is the setting. The mission: To write 50,000 words in November.
The challenge is part of National Novel Writing Month, known online as Nanowrimo, which this year had social media buzzing because 10 participants brought their novels to life at the imposing Château de Cadrès.
US author Derek Murphy is the man behind the project.
"Spending Nanowrimo 2016 in a castle with a group of authors was exactly the kind of thing I wanted to be known for," he said.
"I figured if I get 10 writers to split the cost, it wouldn't be very much. However, I invited several participants to stay for free," Murphy told CNN.
"The work I produced here gets more value from my new relationships and experiences. I've helped 10 authors bring their books to life by completing Nanowrimo in a castle. Two of our guests reached their word count in less than two weeks," Murphy said.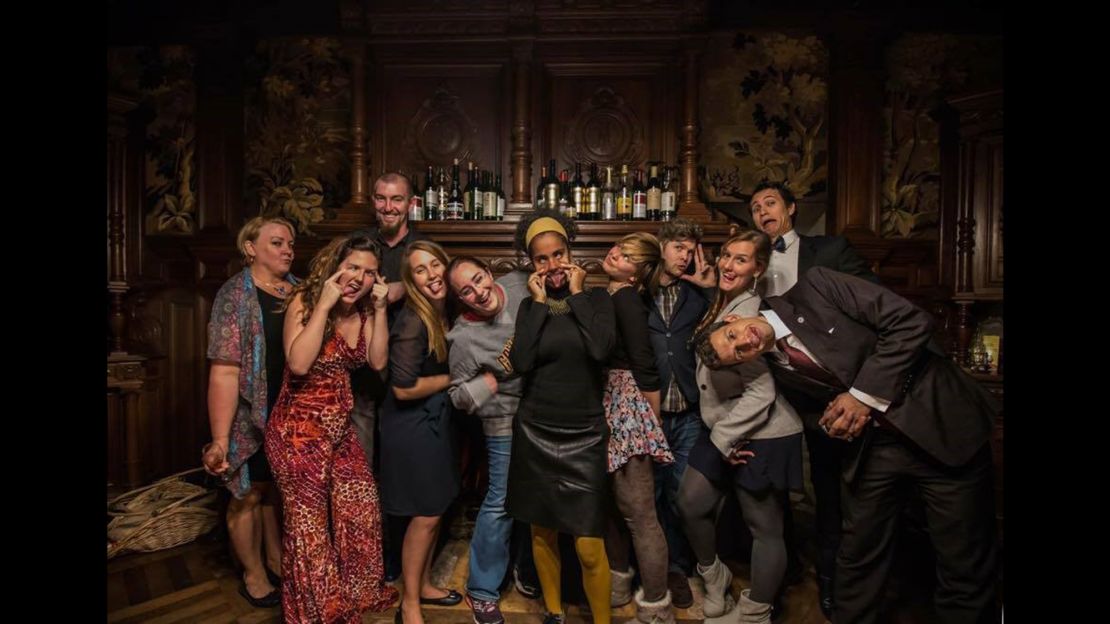 Their adventures in the castle are followed on social media through the hashtag #nanocastle.
"If interest grows, eventually I hope to buy my own castle to use as a full time creative center and retreat," Murphy told CNN.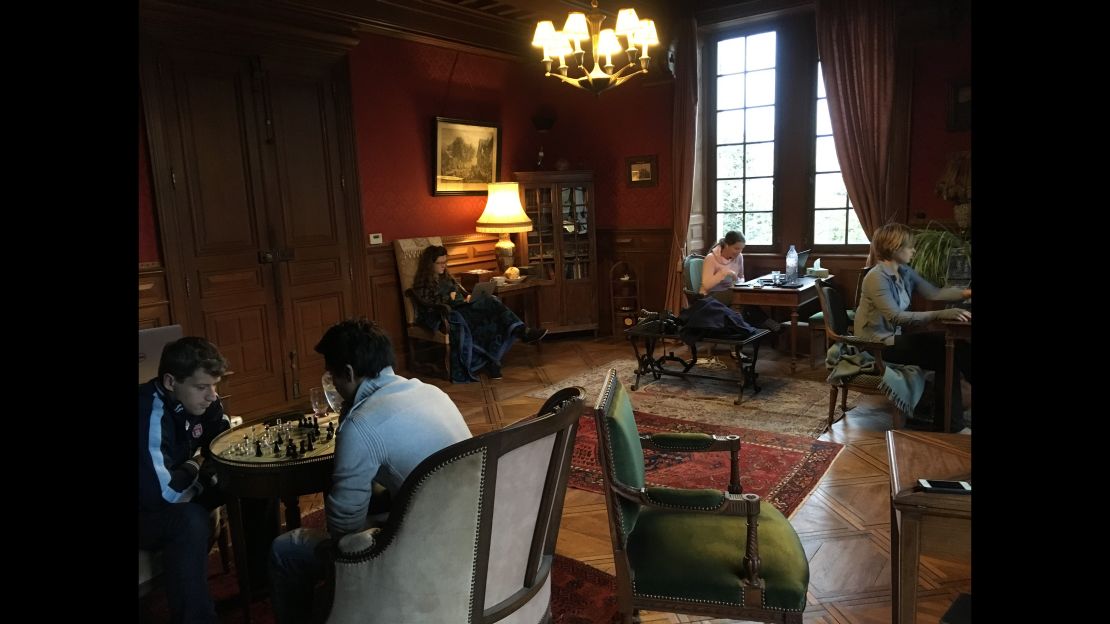 "The world doesn't need our novels. But the world does need people who know how to commit to a project and work to see it through," he said.
CNN spoke to three of the castle guest to learn more about their creative ideas and to ask them about that Nanowrimo central theme – why the world needs their novels.
Yamile Yemoonyah
Yamile Yemoonyah – originally from Colombia – is the group's meditation expert.
"I'm writing The Spirit Guide Book. I've been on a mission to learn as much about the unseen dimensions of the universe as possible," she told CNN.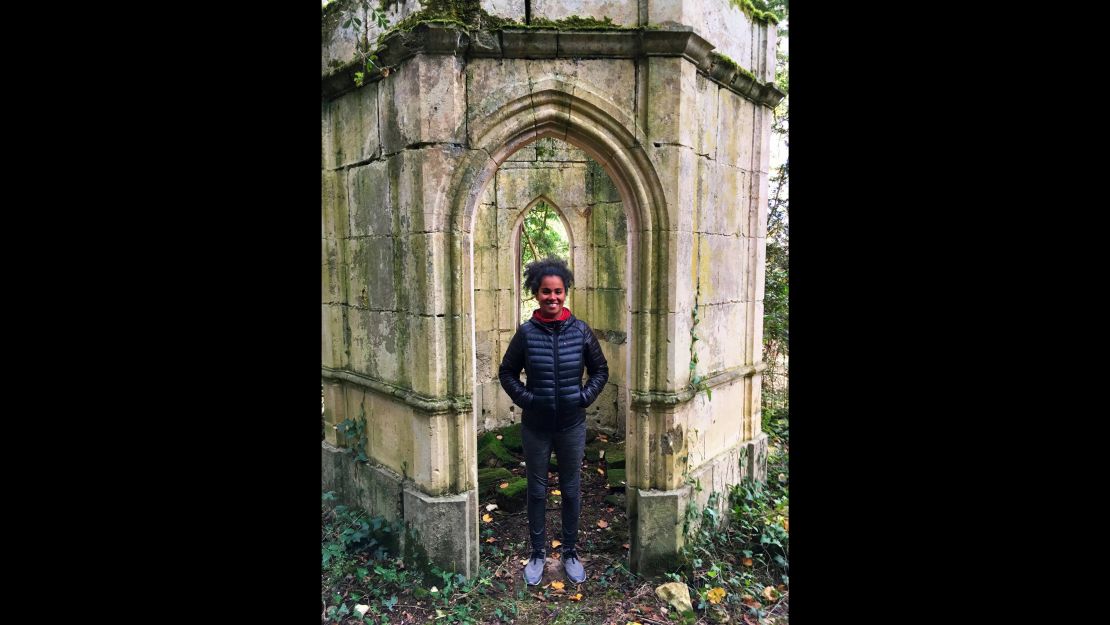 "Colombia is the country of magic realism. We acknowledge that there is more than just the physical world and that there are spirit beings we can communicate with," she said.
Evenings at the castle are her favorite.
"We have people from eight different countries and that is definitely very inspiring. I love it when we are sitting around the fireplace and all you hear is people typing. I imagine the characters standing right behind the writers that invented them, whispering in their ears," Yemoonyah told CNN.
"The world needs your novel because if you feel that writing a novel is part of your purpose, then the world needs you to write," she said.
Corrine Kenner
Published author, writing coach, tarot reader and mother of four Corrine Kenner, is a Nanowrimo veteran with more than a decade of writing challenges to her name.
She's lived in Brazil, North Dakota and Los Angeles, but France's NanoCastle – as Kenner calls it – is the best place to write her new novel.
"It's based on the true story of one of Queen Victoria's most trusted personal servants who traded life in Windsor Castle for a log cabin on the American frontier," she said.
"Here I don't have to imagine what it would be like to sleep in a tower bedroom, or to eat in a formal dining room, to be surrounded by tapestries, sculptures, and chandeliers," said Kenner.
"The world needs my novel because it shows that, sometimes, the most ordinary people in history are the ones with the most extraordinary lives."
Kristina Horner
Video blogger Kristina Horner is from Seattle. She says she's been writing since she learned how to hold a pencil.
"The beauty of Nanowrimo is that there is only one rule – you must write. It's the very best kind of addiction because it pushes me to work harder on something I care about " she said.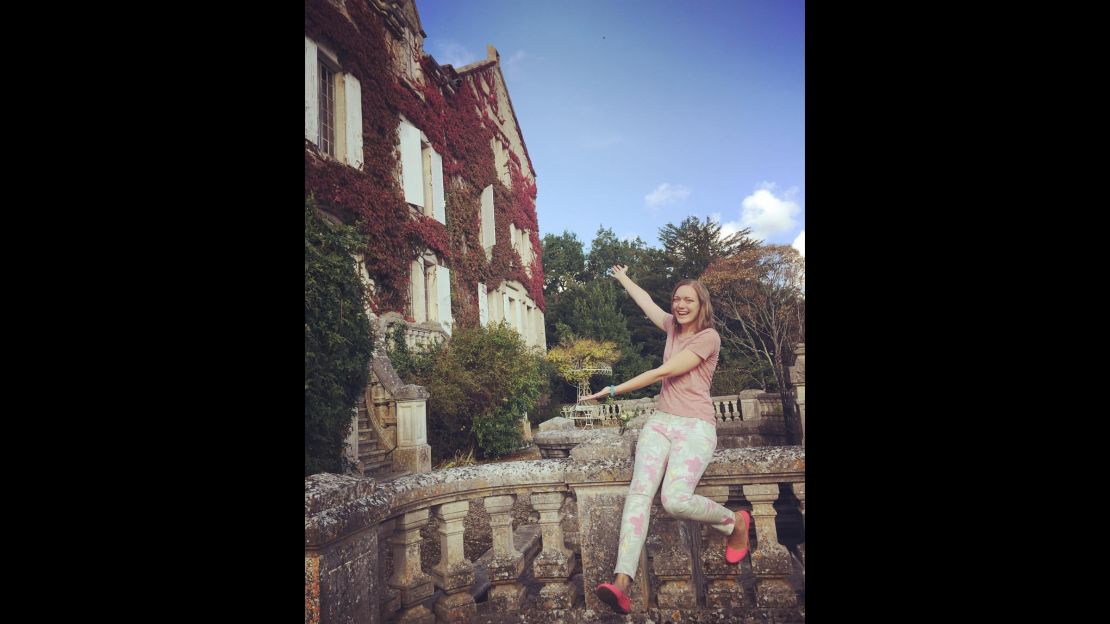 After completing the challenge 11 times, she says writing from a French castle is a welcome adventure.
"I've been able to really focus on writing, rather than fitting it into the cracks of my busy life," she said.
To inspire participants from afar, she uploads pictures of her life in the #NanoCastle online.
"I think the internet makes the sharing of information easy. Each year, more writers find out about it, which makes other writers intrigued. It spread rapidly this way," said Horner.
"The world needs your story simply because you have the basic human right to tell it."