Story highlights
Colombian voters said no to old peace agreement in October
President Santos wants to avoid referendum on new deal
Colombia's government and the FARC rebel group will sign a peace deal on Thursday, President Juan Manuel Santos has announced, following the collapse in October of a previous agreement to end the five-decade insurgency.
Santos, who announced the new deal in a televised address late Tuesday, said the signed pact would need to go to Congress for approval.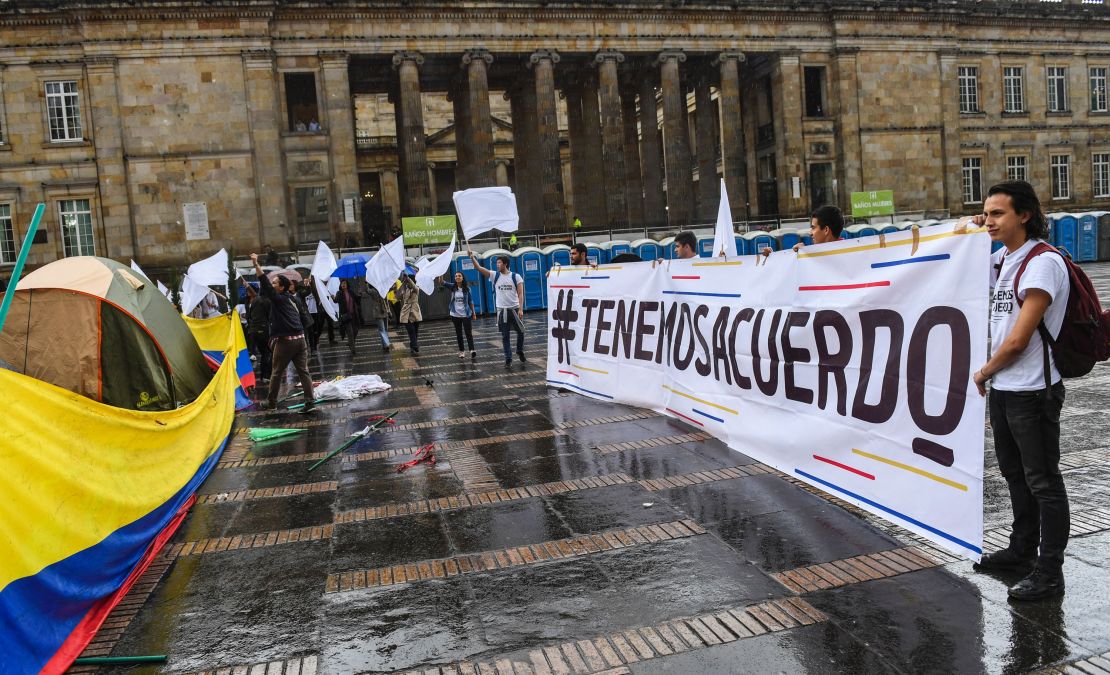 Santos' coalition holds the balance of power in Congress so the deal is likely to pass.
A peace deal negotiated earlier this year with FARC rebels was narrowly defeated by Colombian voters. Many voters were angered by what they saw as insufficient punishment for those who perpetrated a litany of crimes against their people.
Santos met on Monday with former president Alvaro Uribe Velez, who took a leading role in the campaign against the previous deal. The two spent six hours discussing the agreement.
"Lives have been lost and many more lives are at risk. We couldn't forgive ourselves if we hadn't acted promptly and firmly to correct that situation. We need to act. There's no time to waste," Santos said in a televised statement, adding the deal would be signed at the Teatro Colon in Bogota.
No referendum
Santos made clear that the government wanted to avoid another plebiscite.
"The immense majority of the sectors of civil society, the youth, the church and political sectors have indicated their concern of a new plebiscite. A new campaign would polarize the country in a dangerous way, and this is a moment for union and not division. I am in agreement with them. My job as President is to promote union, not polarization," Santos said.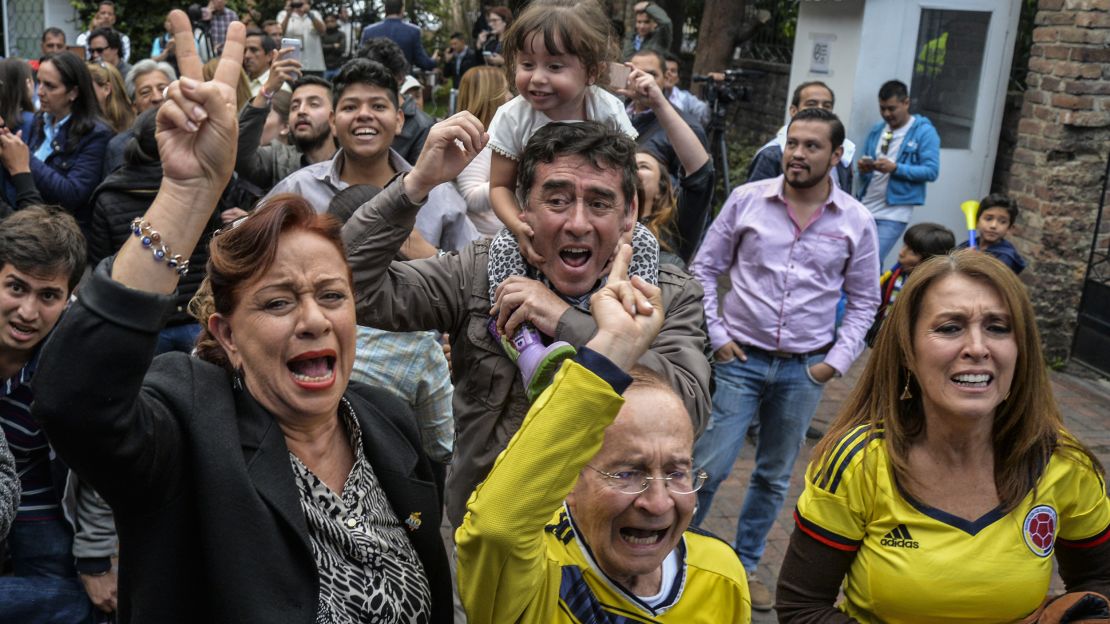 Uribe had argued the previous deal offered impunity to FARC fighters, accusing Santos of conceding to FARC demands.
"Although the President of the republic calls us radicals, we have accepted that in other areas there were modifications which we have thought convenient and we have said that there is a third category of issues that could be adjusted here in Congress," Uribe told Colombian news network RCN.
"The serious thing is that the government does not give in to impunity to drug trafficking."
The civil conflict that has carried on for half a century has brought terror, misery and death to generations of Colombians, claiming more than 220,000 lives.
More than 5 million people in a country of 47 million have been displaced.
Santos was awarded the Nobel Peace Prize this year for "his resolute efforts" to end the country's civil war.
CNN's Marilia Brocchetto and Angela Dewan contributed to this report.