Story highlights
The grandmother accidentally texted the high school student
She hosted him for a Thanksgiving dinner on Thursday
The Mesa, Arizona grandmother who accidentally invited a stranger to her Thanksgiving dinner via text message remained true to her promise of hosting him.
On Thursday, that stranger showed up and ate turkey, potatoes, stuffing, some pie, you naaaaaaaaaaaaame it.
How the two met
Initially, Wanda Dench wanted to invite her actual grandson for dinner via text.
But she accidentally sent the message to 17-year-old Jamal Hinton instead.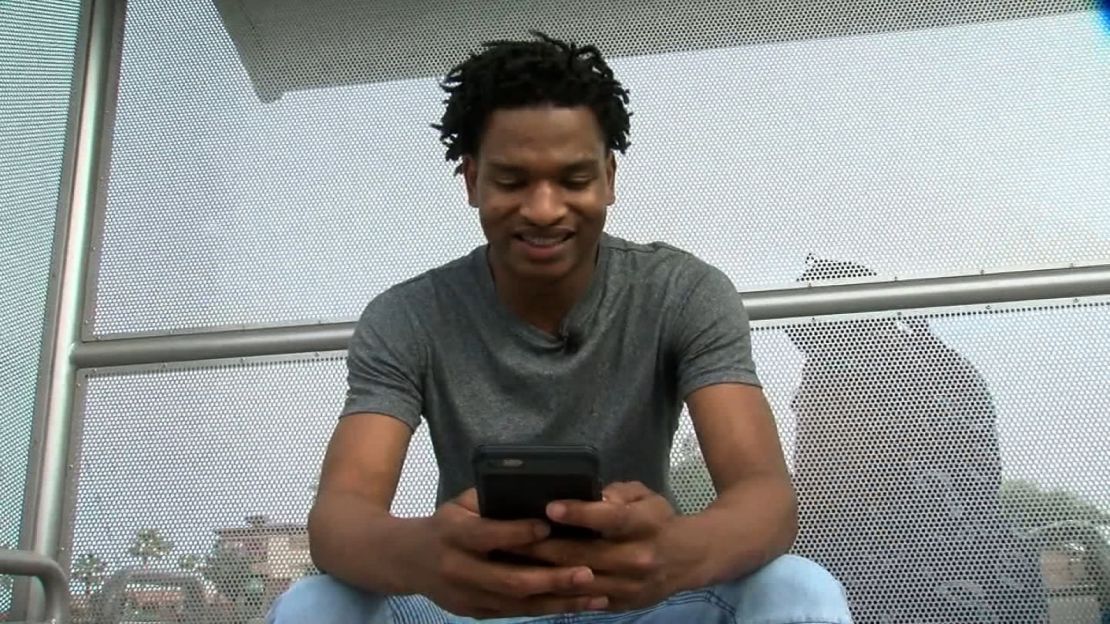 Hinton was in class at Desert Vista High School.
But a text is a text and Hinton responded.
"I texted back and I said 'who is this?' And she was like, 'it's your grandma.' Hinton told CNN affiliate ABC 15.
The student assumed his grandma had a new phone, so he texted the number asking for a picture, he says.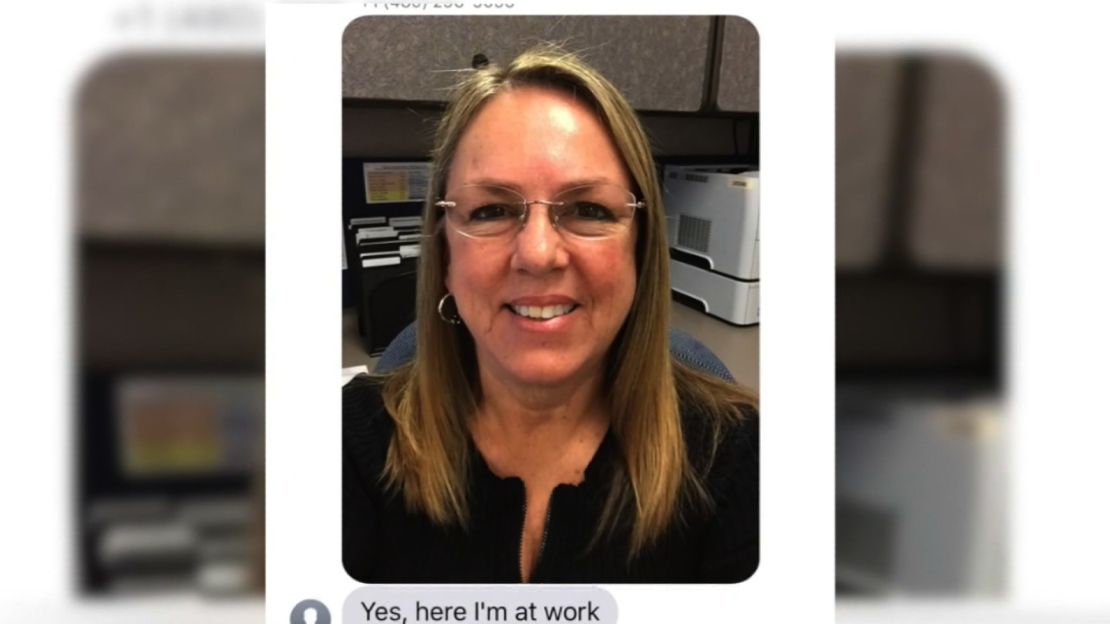 He received a photo.
But it was of a woman he hadn't met.
Hinton sent his own picture in response.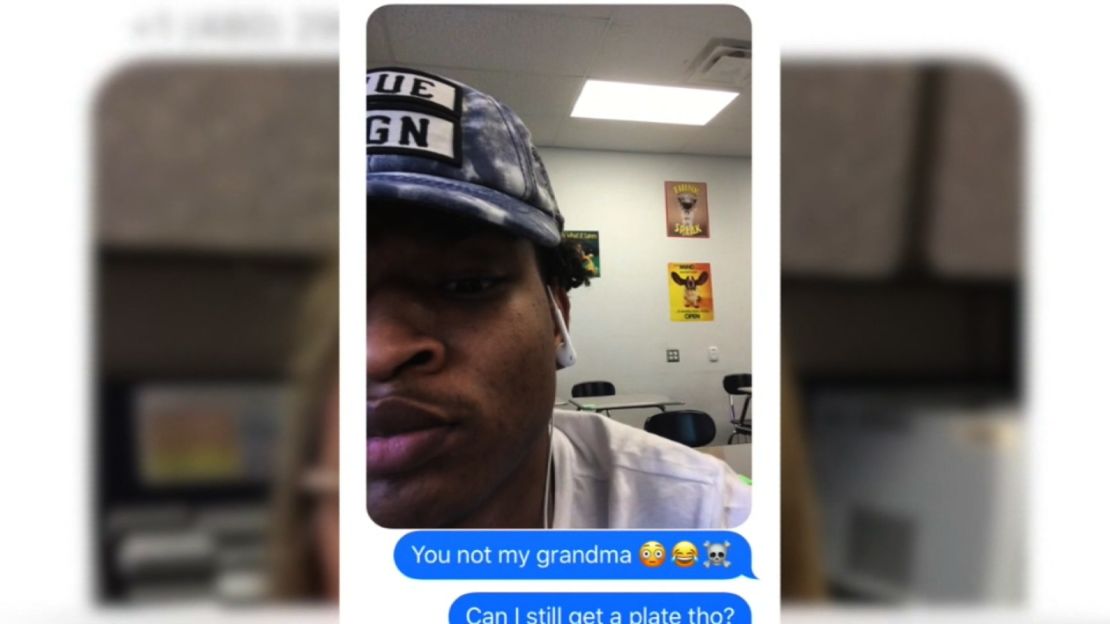 And after clearing things up and realizing Dench wasn't his relative, Hinton made sure to ask if he could still grab a plate on Thanksgiving day.
"Of course you can. That's what grandmas do…feed everyone!" Dench responded.
Hug it out
Moved by Dench's kindness, Hinton posted the exchange online but forgot to remove her number, leaving her to receive hundreds of messages.
"The kindness that I've received from people sending me comments is just unbelievable," she said Friday on CNN's "New Day."
The woman changed her number, but not her mind, and had Hinton over for dinner Thursday.
When Hinton showed up, Dench embraced him.
"He was just as nice as could be," she said. "We got to eat food, and he told me about his plans for the future, and I am just so excited for him."
Hinton couldn't stay to help with cleanup – he still had to have Thanksgiving dinner with his own family – but Dench said she and her family were happy he came. It's "the norm" for them, because she's always inviting newcomers.
"If you have an opportunity to do something kind for somebody, please, please do," she said. "It's a good feeling to give kindness, and it's a wonderful feeling to receive it."
CNN's Bethany Hines and Kait Richmond contributed to this report