Story highlights
Sex deals range from $5.50 to $13
Greek police "aware" of problem
In the heart of Athens, sidewalks teem with passersby, restaurants are packed with people and crowds flow from the metro.
But take a few steps into nearby Victoria Square, and you'll find a shocking world of survival sex and exploitation.
The sex trade has always existed here, but it's now exacerbated by a swelling number of refugees arriving from the Middle East.
Caught in that web of desperation are unaccompanied minors – many of them teenage boys.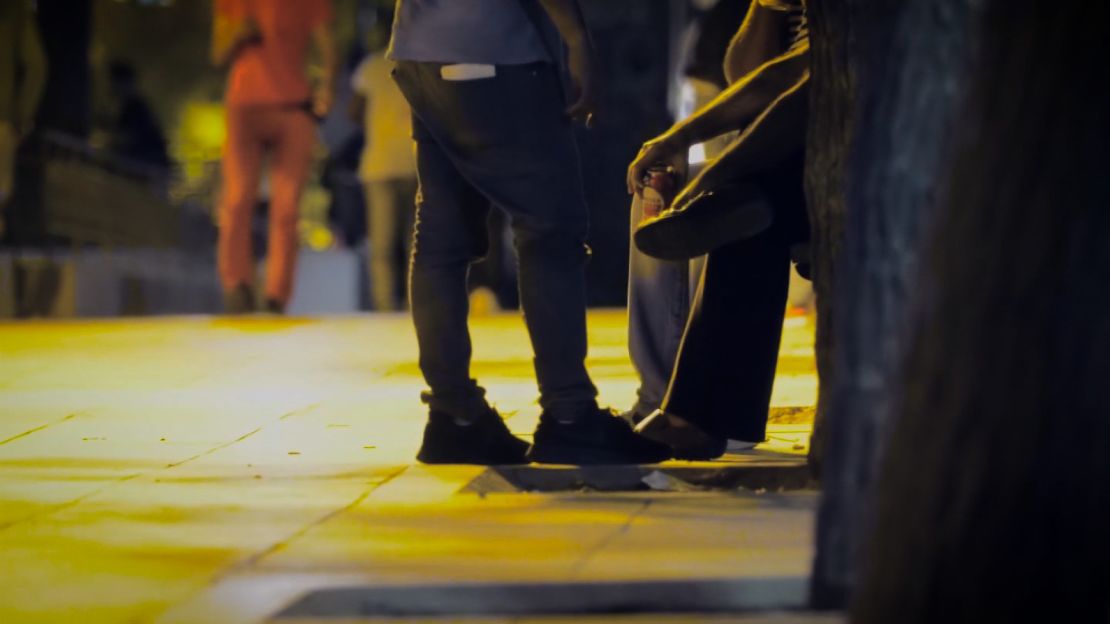 How it works
It starts with eye contact, a seemingly benign hello, or a request for a cigarette.
On one bench an older man rubs the shoulders of a young refugee. Others troll the square in small groups scoping out their options.
"It's a game," explains social worker Tassos Smetopoulos.
"There are older guys that just offer accommodation, food, clothes. But of course the minors want money. That's the idea: To find money to go illegally to central Europe."
Hooked
One of those seeking an escape is Ali (not his real name), a 17-year-old from Afghanistan. He came to Europe hoping to get an education and eventually bring his mother over to join him.
He arrived in Greece alone, with €270 ($286) to his name, no place to stay and found himself in an environment rife with drugs and prostitution.
Now, dependent on drugs and money from clients, the reality of what his life has become is overwhelming.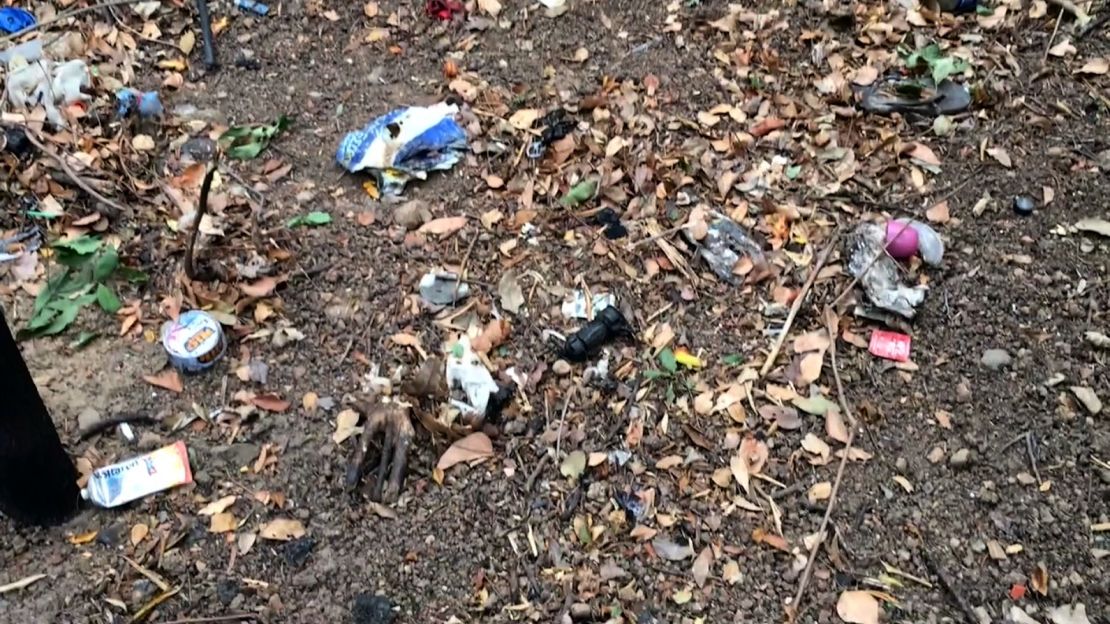 "I told myself, 'look at yourself, you came to Europe, what was your aim?'" He says. "I am not doing this because I like it.
"If I wanted to do something I like, I would date a girl. [But] because I don't have the money I don't have a choice."
READ: Three generations of refugees on today's crisis
Like many of his friends, Ali regularly heads to the sprawling park nearby, where deals are usually made with local men, ranging from €5 to €12 ($5.50 to $13).
"Some offer €3, some 100, some 80. But I don't go with anyone for less than €60," he explains.
'It doesn't get easier'
In the clearings off the pathways, dozens of condom wrappers litter the ground.
"At the end of the day when you go inside the park, they come, some pull their pants down so you see their ass," Ali says.
"Some come to you, talk to you and show you their money, it works like this."
Ali says some of the older men offer to take the boys to a local disco and back to their homes.
READ: Thousands flee fire at refugee camp in Greece
He has been prostituting himself every other day for the past three or four weeks – the money and an opportunity of a warm bed too good to turn down.
"Some will take you home, give you clothes and anything you like," he says.
"They will treat you like their husband, their boyfriend, they will give you €200, €300, €400.
"It's very hard. How can a person be with another man like that? Those men are sick. No matter how often I do it, it doesn't get easier."
Clinging to hope
Many of the refugees cling to the promises of smugglers, who also roam the park, that with enough money they can get to western Europe illegally and declare asylum there.
"It's shocking for us, for me, for you," said Tassos.
"But for them [sex clients and smugglers] it's like new meat. With people who are desperate, it's very easy to abuse them."
Why now?
The seeming rise in unaccompanied minors prostituting themselves comes after a "one-for-one" deal brokered between the EU and Turkey in March.
The agreement stipulated that Turkey would accept back migrants who had crossed its borders into Greece, while the EU would resettle refugees directly from Turkey.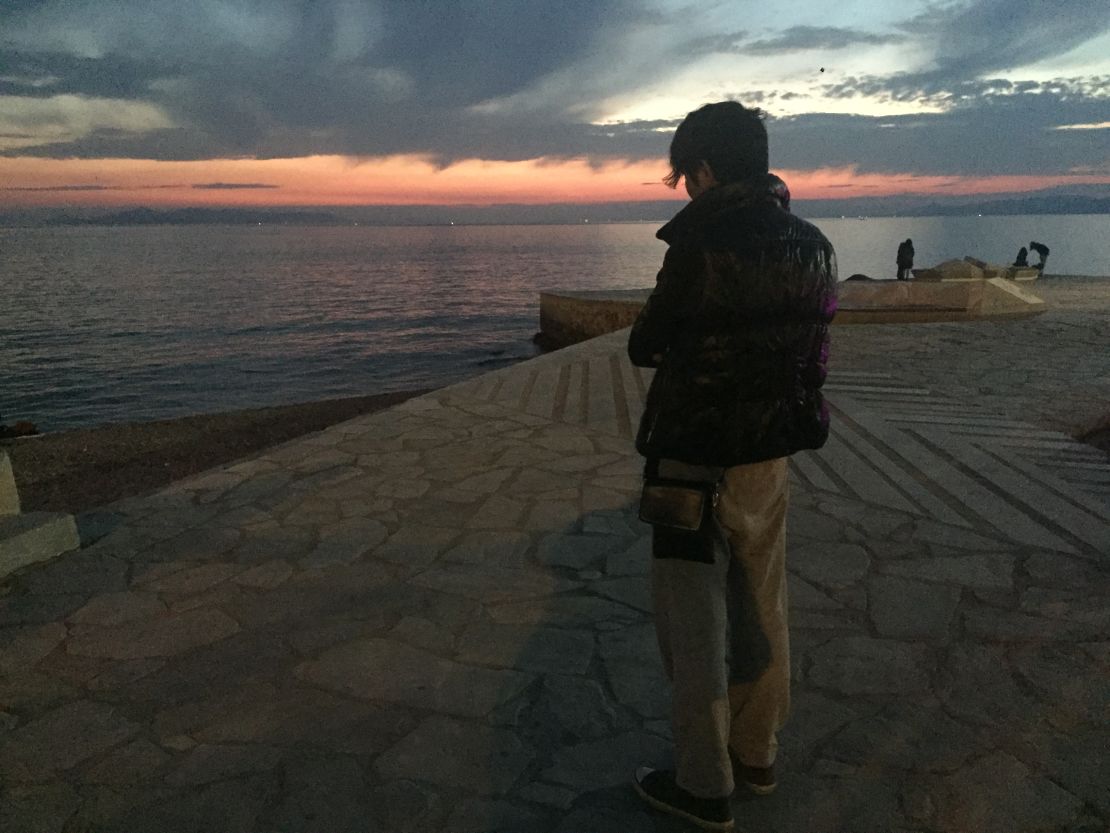 But the deal effectively froze refugees in place, leaving tens of thousands stranded in Greece, a country still unable to adequately accommodate them.
Among those still waiting for shelter are around 1,200 unaccompanied minors, according to the Greek government – but in reality the number is likely much higher.
Many refugees have not registered with authorities for fear of being sent back home after struggling to get this far as the EU has declared countries like Afghanistan "safe."
What is being done?
Greek police said in a statement that they had not had any reports of unaccompanied minors involved in the sex trade in the two specific areas we visited, but added they were aware of the problem and working to address it.
The United Nations High Commissioner for Refugees also said in a statement that authorities should make sure minors are protected.
Read more: Meet Eida – the 115-year-old refugee with one remaining wish
In the meantime, desperate teenagers like Ali continue to "do this job," despite the humiliation.
He willingly answers all of our questions, but when we ask about his mother, and wonder if he will ever tell his family what he is going through, he tears up.
"I am ready to cry," he says. "I don't want to speak about my mother."