Story highlights
At least 100 killed, 136 seriously injured, official says
Residents flee to hills fearing another tsunami though no warning issued
Rescuers are combing through the rubble for survivors after an earthquake Wednesday morning in Indonesia's Aceh province.
At least 100 people were killed, including young children, and 136 seriously injured, according to Indonesia's Disaster Management and Mitigation Agency.
The shallow 6.5-magnitude quake damaged homes, shops and mosques in the district of Pidie Jaya, completely destroying hundreds of structures.
Additional medical personnel have gone to the region after the Pidie Jaya hospital was damaged in the quake, which struck as residents were preparing for early morning prayers.
'We have to move so fast to save them'
Speaking in Jakarta, National Board for Disaster Management spokesman Sutopo Purwo Nugroho said the death toll could still rise.
"Now our priority is the search and rescue operation. We have to move so fast to save them," Sutopo said.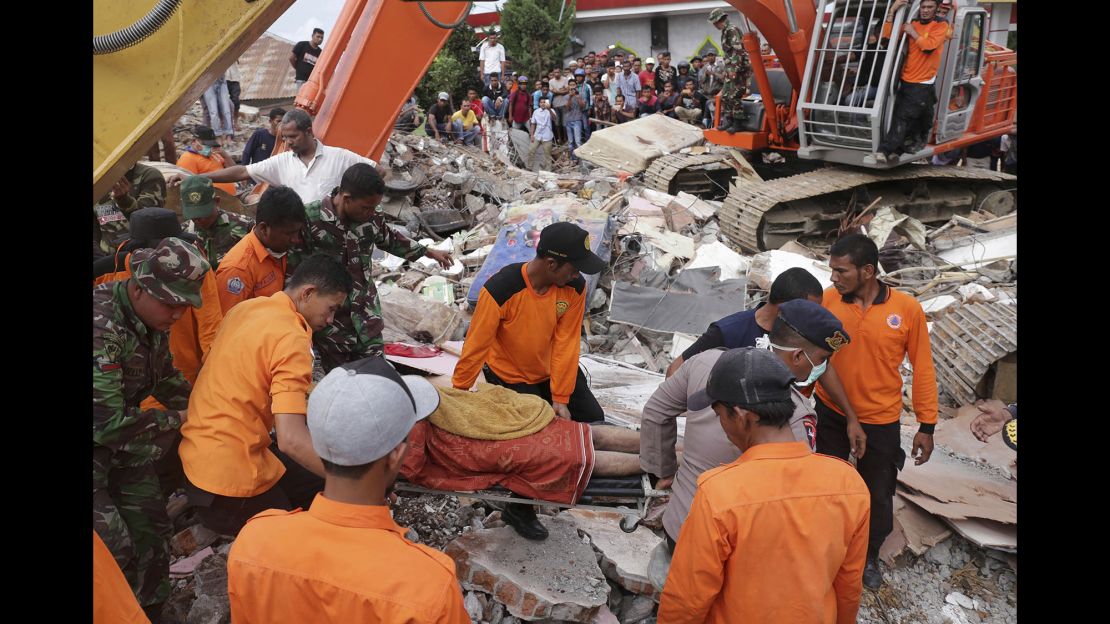 Indonesian President Joko Widodo ordered immediate assistance to be sent to Aceh in the wake of the earthquake.
In a statement, the International Organization for Migration said it had deployed two staff members to help coordinate assistance.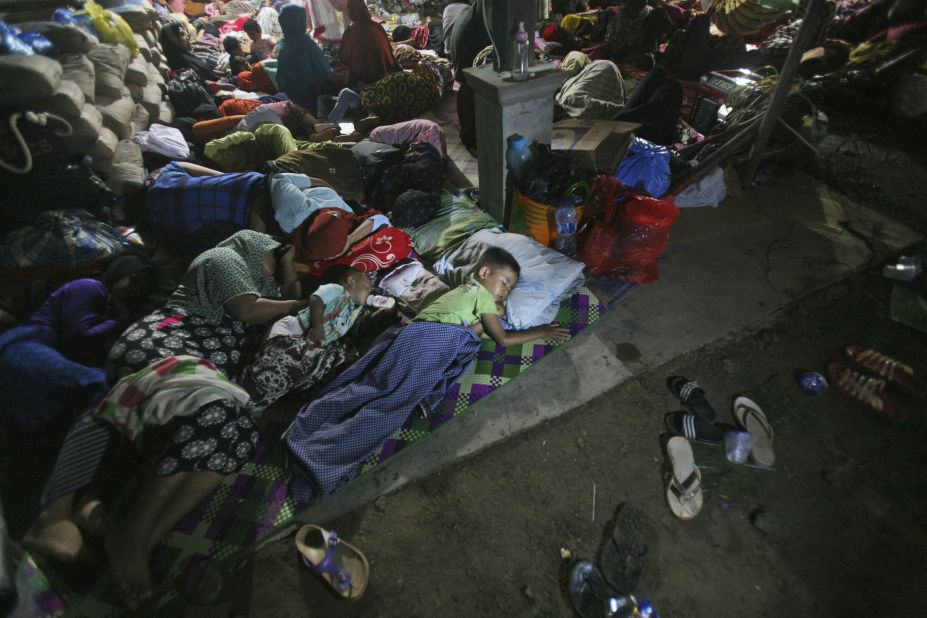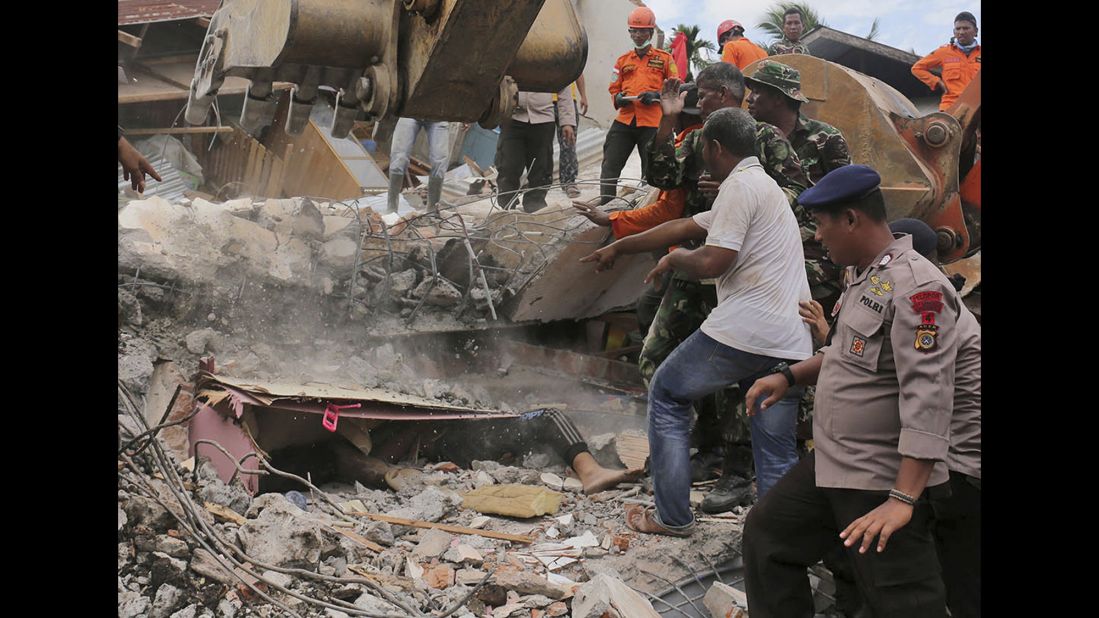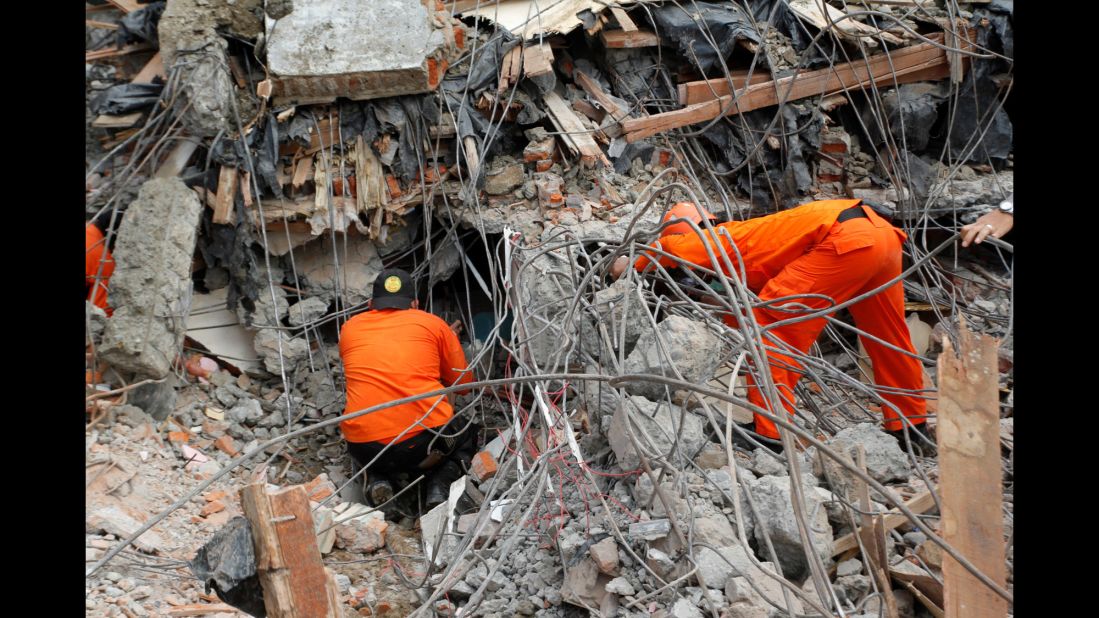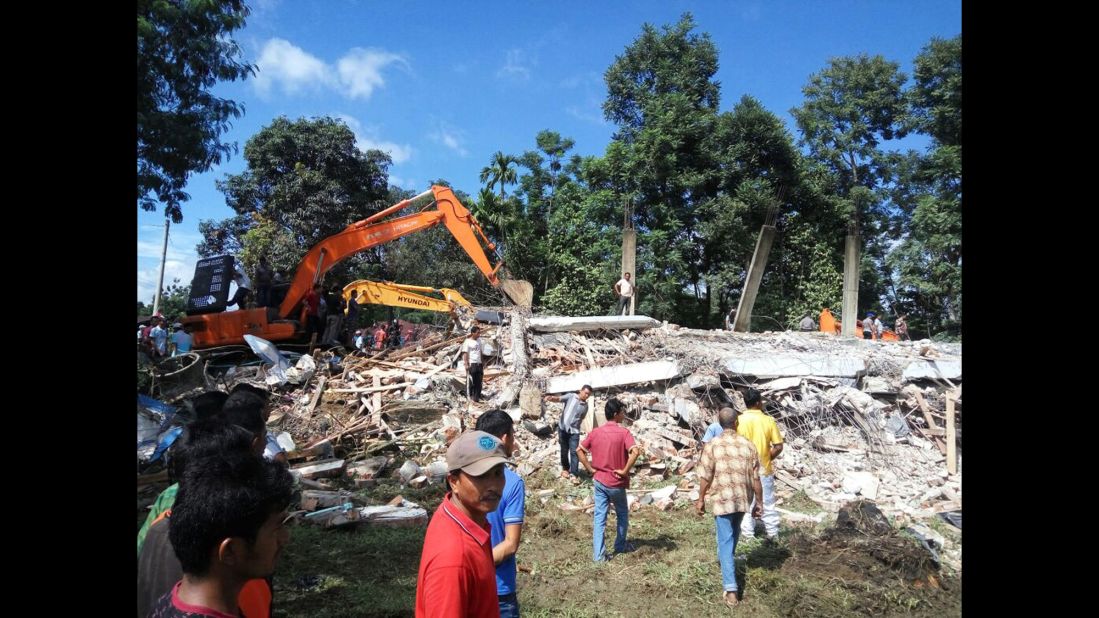 Quake rocks Indonesia's Aceh province
"They'll be our eyes and ears on the ground and be able to give us a much clearer picture of what the (needs) are," Peter Kern, the organization's disaster preparedness project manager.
Oxfam Australia's Humanitarian Manager Meg Quartermaine said in a statement Wednesday that bad weather conditions and nightfall had affected ongoing search and rescue missions. Oxfam's local partners in Aceh are, however, continuing to carry out emergency assessments and distribute essential items.
"We will be distributing hygiene kits and tarpaulins, and have emergency response experts on stand-by to travel to the worst-affected ares if needed," said Quartermaine.
No tsunami warning issued
No tsunami warnings or advisories were issued. The quake's epicenter was 12 miles (19 kilometers) southeast of the town of Sigli in Aceh province.
Despite the lack of a tsunami warning, Sutopo said some residents fled to safety in the hills after the quake. "They are still traumatized by the last big earthquake and tsunami in 2004," he said.
The 2004 disaster killed more than 80,000 people after a tsunami swept across the Indonesian region, leaving millions homeless.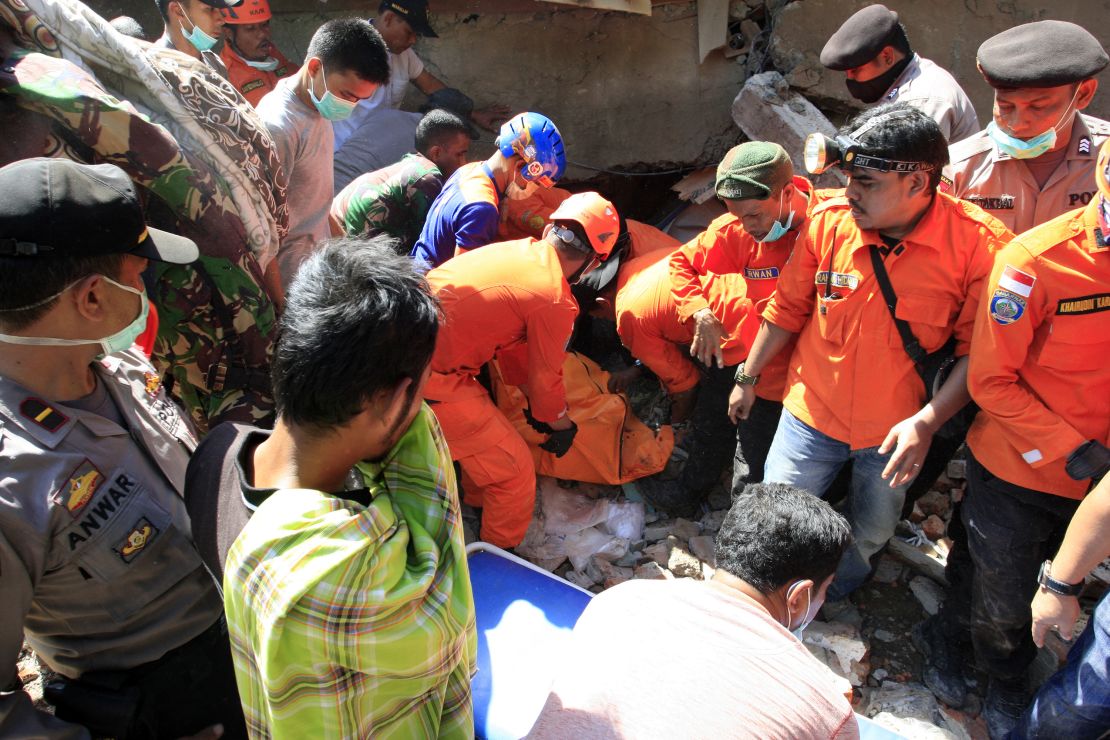 Large earthquakes are relatively common in Indonesia, which sits on the infamous Ring of Fire, a set of fault lines that circle the Pacific Basin.
Wednesday's earthquake is Indonesia's second major temblor this year and the most severe yet.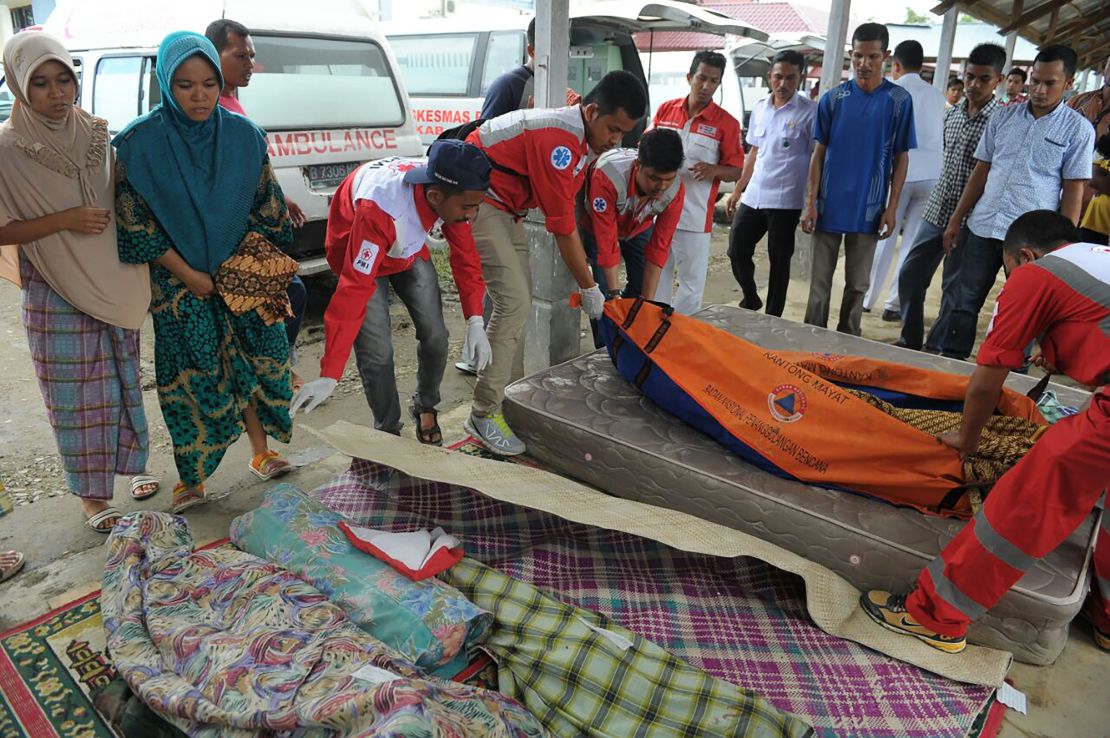 In March, a magnitude-7.8 quake struck off the southwestern coast of Sumatra, but despite initial warnings, no tsunamis or deaths were registered as a result.
Journalist Jamaluddin Masrur in Jakarta contributed to this report.